Meet the team at BAFTA Cymru
Hannah Raybould - Director
Hannah has worked in creative media and training/education in Wales for over 20 years, starting out as a location assistant and coordinator for the Celtic Media Festival.
She was the Marketing Manager for Sgrin, the Media Agency for Wales for 6 years, co-ordinating Wales in Cannes and Edinburgh Film Festivals and helping launch the Wales Screen Commission and Ffresh Student Media Festival.
She then spent 8 years running the Creative Skillset Media Academy Wales, raising significant funds and creating new training programmes and industry enhancements for students, graduates and industry professionals. She has managed a portfolio of EU, British Council and BFI funded training programmes as well as projects linking academics and creative practitioners for Knowledge Exchange.
She joins BAFTA Cymru as Director following engagement with the organisation's charitable remit as a Committee member and regular partner on events. 
Hannah leads on delivering BAFTA Cymru activity, as advised by the Chair and Management Committee and manages the team delivering events and our Awards.
Please contact Hannah for any PR or sponsorship enquiries.
---
Emma Price -  Membership Co-ordinator
Emma has 14 years management experience in the Fashion and Media Industries, working at Creative Skillset Cymru launching Wales' first ever Fashion and Textiles Apprenticeship, and prior to this working for Monsoon/Accessorize.  She started her career after graduating from Cheltenham and Gloucester College of Higher Education with a degree in Fashion Design Technology.  During this time she was also fortunate to be selected for an industry placement at Bruce Oldfield Couture, London.
At Creative Skillset Cymru, Emma established the first Fashion and Textiles Forum for Wales, and coordinated and hosted annual fringe events for Cardiff Fashion Week and National Apprenticeship Week.  She has also organised events with key industry partners; BBC Cymru Wales, Mulberry, Topshop and Corgi Hosiery.  One of Emma's proudest moments was hosting an apprenticeship celebration event for HRH The Prince of Wales at Melin Tregwynt and being congratulated by the Prince himself.
Emma has a passion for film, fashion, travel and the arts, is a fan of London Fashion Week and all things Orla Kiely.  She is thrilled to be working for BAFTA to continue to support and grow the fantastic work being achieved in the industry in Wales.    
Emma is responsible for membership applications, communication with members and keeps the office and committee running smoothly.
---
Maxine Dedominicis - Awards Co-ordinator
Maxine graduated from Cardiff Metropolitan University with a first-class degree in Events Management. During this time she completed a year long Events Internship in America at the Greenwich Country Club, where she shadow managed events for organisations such as Bank of America, Rolls Royce and Sentebale Charity.
Working for BAFTA is a great opportunity to for Maxine to expand her knowledge within this industry. It has opened up many possibilities and she feels honoured to have had such an exciting start to her career.
Maxine has a deep passion for film, art and travel. 
Maxine assists on activity relating to the Awards year-round.     
---
Rosie Jones - Social Media Co-ordinator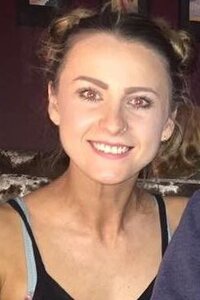 Rosie has worked in the Creative Industries for 8 years. As well as being the digital lead here at BAFTA Cymru, Rosie also works as both a freelance theatre director and copywriter.
Rosie graduated from Exeter University in 2010 with a BA Hons in Drama, and after taking some time out to travel the world, she gained experience in television working for The One Show at BBC Wales. She then went on to work in London for 4 years gaining a wealth of experience in digital PR and social media marketing in the Entertainment sector with previous clients including Sony Pictures, Twentieth Century Fox, Disney and Universal. Following this, she took up the mantle of social media lead for a variety of consumer brands at a creative digital agency based in London Bridge.
Rosie moved home to Wales in 2015 to undertake a Masters degree in Drama at the University of South Wales, graduating in 2016 with a Distinction, and the prize for Outstanding Achievement in Drama. This has led her to form her own fledgling theatre company specialising in creating theatrical experiences for young children.
A self-confessed nerd, Rosie has a real passion for social media, analytics, digital content creation and emerging digital technologies. That being said, she has recently taken up cross-stitch as a way of getting herself offline! She is also attempting to write her own sit-com.
---
Ella Maxwell - Events Coordinator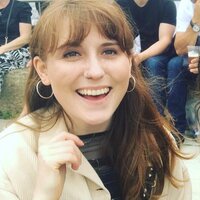 Ella has worked in a number of communications and marketing roles in Wales since she was 18. As well as being the Events Coordinator at BAFTA Cymru, Ella also works as a freelance actress and theatre maker.
Ella stared her career as the marketing assistant at the New Theatre in Cardiff. She then worked for Cardiff University as a project manager for a year before taking some time to travel around America.
Following this, Ella then went on to gain further experience in events, communications and public affairs through her role at Invicta Public Affairs until she eventually went on to work as Wales' External Relations Officer for Ofgem. She spent two years working for Ofgem which gave her lots of opportunities to organise large scale external events and establish a number of key stakeholder relationships across Wales.
During her time at Ofgem, Ella also started studying for a Masters in Drama at the University of South Wales – she is hoping to graduate in December 2019.
Ella will be assisting with and coordinating the year-round events programme. She is very passionate about the creative industries and is thrilled to be working at BAFTA Cymru and supporting the exciting growth of the industry in Wales.