1 July 2015

Find out more about Tim Hincks' views on creativity in the television industry and his vision for the future.

On 30 June 2015, Tim Hincks, President of Endemol Shine Group, delivered a thought-provoking lecture on creativity and diversity in the television industry.

Hincks posed a vision for the future of an industry less insular and less narrow in it's thinking. To increase our talent and creative output, Hincks argued, we need to think globally, encouraging the next generation of UK creatives to take on the world, take risks by trusting mainstram content, and we must be committed to diversity.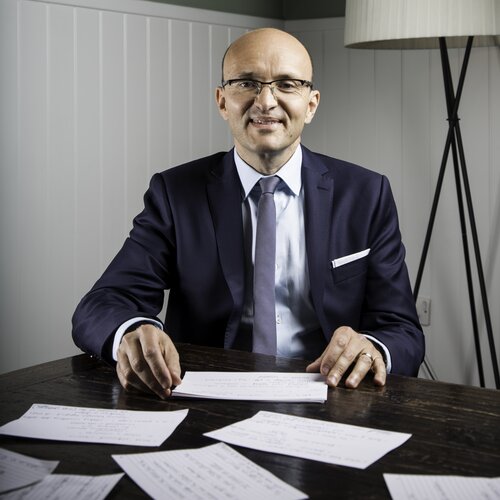 ---
Listen to Tim Hincks' lecture
---
Tim Hincks suggests we "need to embrace the mainstream and shake off the snobbery." #TVLecture

— BAFTA Guru (@BAFTAGuru) June 30, 2015
"Help the nxt generation of UK creatives take on the world." - Tim Hincks I couldn't agree with you more!! #TVLecture

— Emma Obichukwu (@EmmaObichukwu) June 30, 2015
Praising Lenny Henry's 2014 BAFTA Television Lecture as a catalyst for conversations about Black and Asian Minority Ethnic involvement in the creative industries, Hincks argued that we need to address the issue of social background and social mobility as another signiciant barrier to entry, calling the industry "hideously middle class." 
We need to bring as many talents into this industry as we can and we're hampering ourselves by not fishing in a bigger pool.
Quoting statistics from Creative Skillset, Hincks noted that roughtly 50% of people working in television have undertaken unpaid work experience and that 62% got their job via an informal interview, likely because of connections. To tackle the issue, Hincks proposed that the industry adopt serious measures for tracking and monitoring social background and shared Endemol's plans for offering paid work experience and matching those recruited through contacts with unconncected applicants.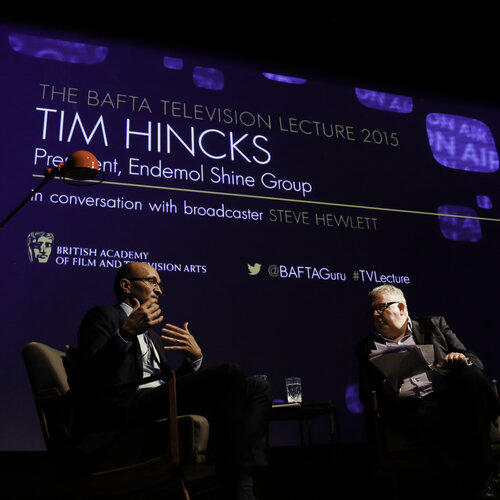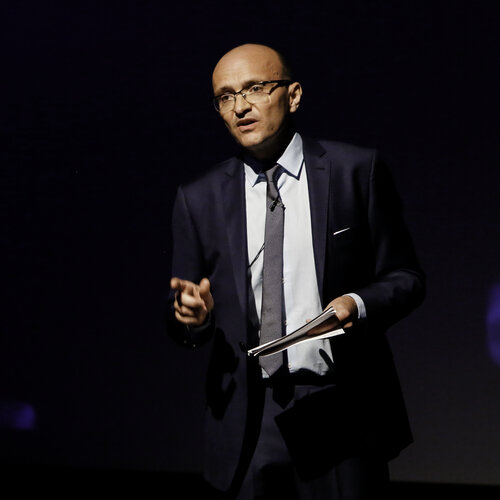 Bringing forward an idea, a script, a thought, a concept, is the single most exposing, occasionally scary, nerve-wracking thing you can do...an environment where creators feel at home and nurtured is an incredibly important part of what that creative process has to be. 
---
Tim Hincks Biography
Tim Hincks began his television career in 1990 when he divided his time between producing BBC Two's Food and Drink programme in the UK for Bazal (now Remarkable Television, part of Endemol Shine UK) and working on current affairs programmes such as Newsnight and BBC Westminster.
Hincks became Creative Director of Endemol UK in 2002 and stepped up to become Chief Creative Officer in January 2005. He was appointed Endemol UK's Chief Executive Officer in January 2008, also sitting on the International board and the Creative Board of Endemol Group.
Under his tenure Endemol's UK business grew to become one of the largest independent producers in the country with a strong, diversified output that has delivered some of Endemol's biggest international hits.
Hincks was appointed President of Endemol Group in May 2012 with continued responsibility for Endemol UK's business as its Chairman. He was appointed President of the new joint venture Endemol Shine Group in October 2014.
Tim Hincks was Executive Chair of the Edinburgh International TV Festival from 2007-2010 and sits on its Executive Board.