13 June 2012
BBC
Cast members of hit TV comedy series Twenty Twelve answer an eclectic range of questions posed by fans at Latitude Festival.
Questions span from the justifiably inquisitive; 'what sort of acting roles do you prefer?', to the down-right bizarre; 'would you rather loose an eye or a limb?' See how the cast responded to the inquisition...
---
Cast members include Vincent Franklin who plays plain speaking Yorkshireman Nick Jowett, Amelia Bullmore whose character Kay Hope is the tirelessly committed Head of Sustainability for the 2012 games, Morven Christie who plays the ambitious Head of Legacy Fi Healey and Jessica Hynes, the unashamedly ridiculous and creative Head of Brand; Siobhan Sharpe.
The cast joined us for a Q&A session hosted by journalist Boyd Hilton in the Film and Music Arena at Latitude Festival as part of BAFTA's programme of events at the festival in June 2012.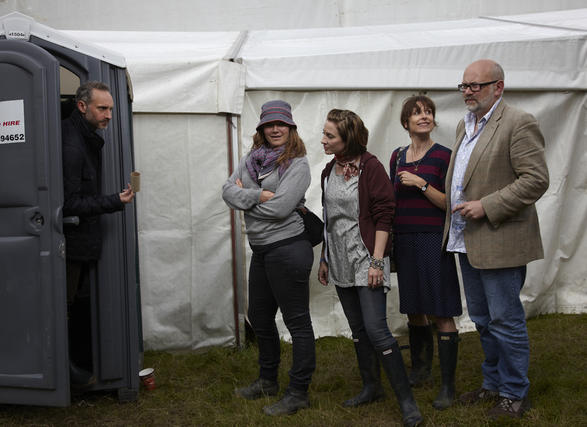 Jamie Simmonds