30 June 2017

Find out more about Special Award winner Henry Normal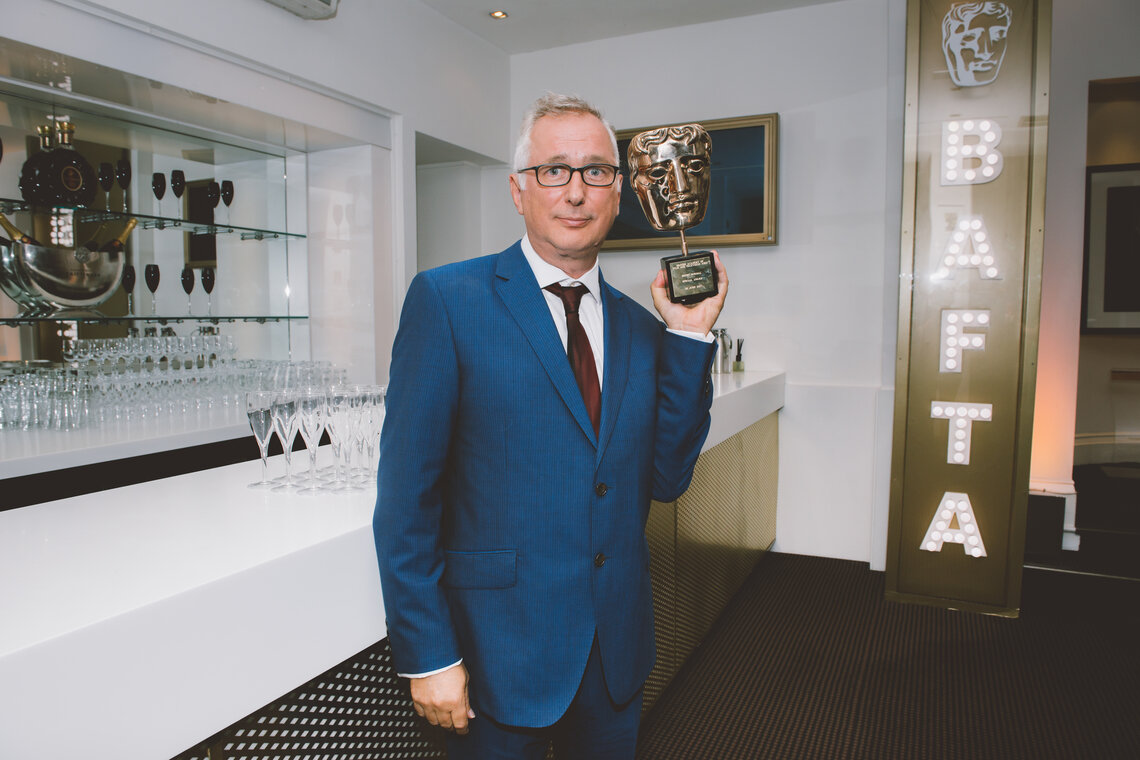 BAFTA/Laura Palmer
---
Henry Normal, the BAFTA-nominated television writer, producer and co-founder of Baby Cow Productions, was honoured with a BAFTA Special Award at a special tribute event at BAFTA 195 Piccadilly on 28 June 2017. 
At the event, which included a dinner and on-stage interview with John Bishop, was attended by Normal's collegues from across his illustrious career in television, including Steve Coogan, Ruth Jones, Nick Helm, Craig Cash, Julia Davis, John Bishop and Vicky McClure. 
---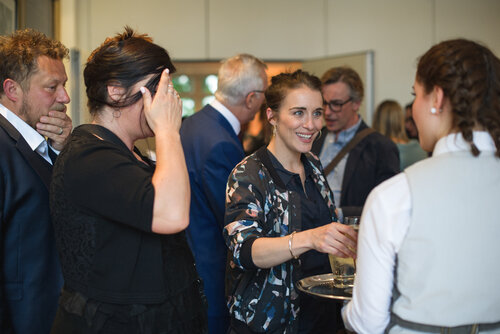 BAFTA/Laura Palmer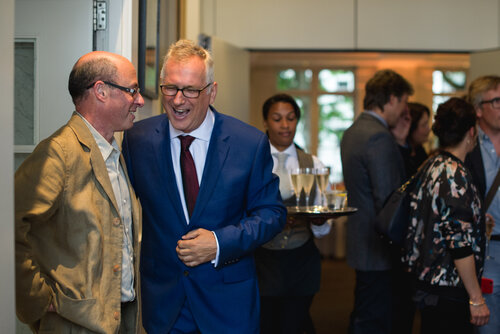 BAFTA/Laura Palmer
Introducing Henry's on-stage interview with John Bishop, BAFTA's Chair Jane Lush said, "Henry has an unerring ability to spot and promote new talent. The roster of comedy talent, all household names now, who owe their success to your steadfast, and lets face is, obstinate belief in them, is truly outstanding – just look around the room."
She desribed his "precision, eye for detail and the very evident love he has for his art – a love that far outweighed his interest in the glitz and glamour that comes and goes with being such a successful and prolific writer and producer."
She concluded, "I want to thank you personally for your dedication to art, your inspiration, countless television writers writers, directors and producers, and most of all, thank you for the laughs."
---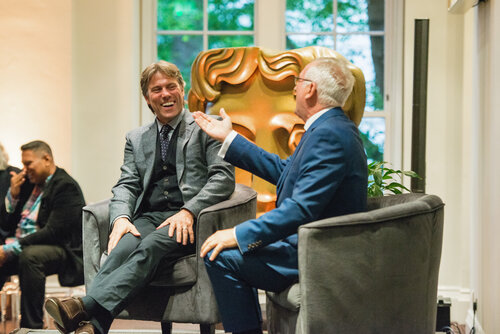 BAFTA/Laura Palmer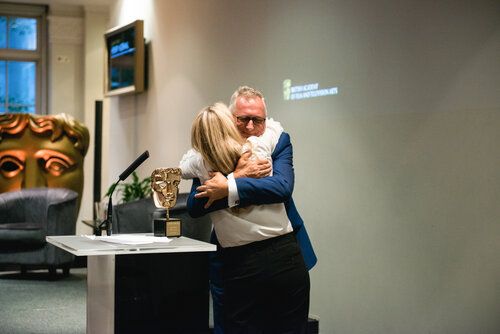 BAFTA/Laura Palmer
---
Following an interview with comedian John Bishop, Henry Normal was presented with his Special Award by Baby Cow colleague and producer, Lindsay Hughes. 
---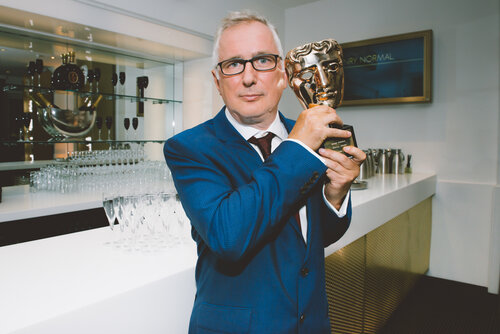 BAFTA/Laura Palmer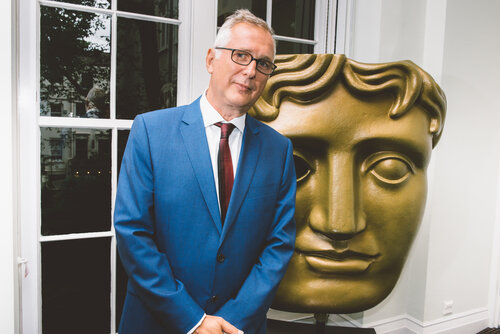 BAFTA/Laura Palmer
---
About Henry Normal 
With a career spanning four decades, Henry Normal began his television career with guest slots on Granada and other regional and national television arts and comedy shows before co-writing and starring in Channel 4's Packet of Three in 1991.
From there, he went on co-write and co-produce BAFTA-winning sitcoms The Royle Family and The Mrs Merton Show. Alongside Steve Coogan, he co-wrote Paul and Pauline Calf's Video Diaries, Coogan's Run, The Tony Ferrino Phenomenon, Dr. Terrible's House of Horrible and the BAFTA-nominated film The Parole Officer (2002).
Normal co-founded Baby Cow Productions Ltd with Coogan in 1999, and across his seventeen and a half year tenure as managing director, executive produced all, and script-edited many, of its shows, including: BAFTA-winning comedy programmes Alan Partridge, Gavin & Stacey, Hunderby and The Sketch Show; BAFTA-winning and Oscar-nominated film Philomena (2013); and BAFTA-nominated comedy series Nighty Night, Marion and Geoff, The Mighty Boosh, Moone Boy and Camping. Most recently Normal executive produced award-winning sitcom Uncle, and the 2016 series of the cult comedy science fiction programme Red Dwarf.
Since retiring in April 2016, Normal has written and performed two BBC Radio 4 shows, A Normal Family and A Normal Life, combining comedy, poetry and stories about bringing up his autistic son.