6 May 2016

James Rampton speaks to nominees of the Entertainment Craft category at this year's TV Craft Awards.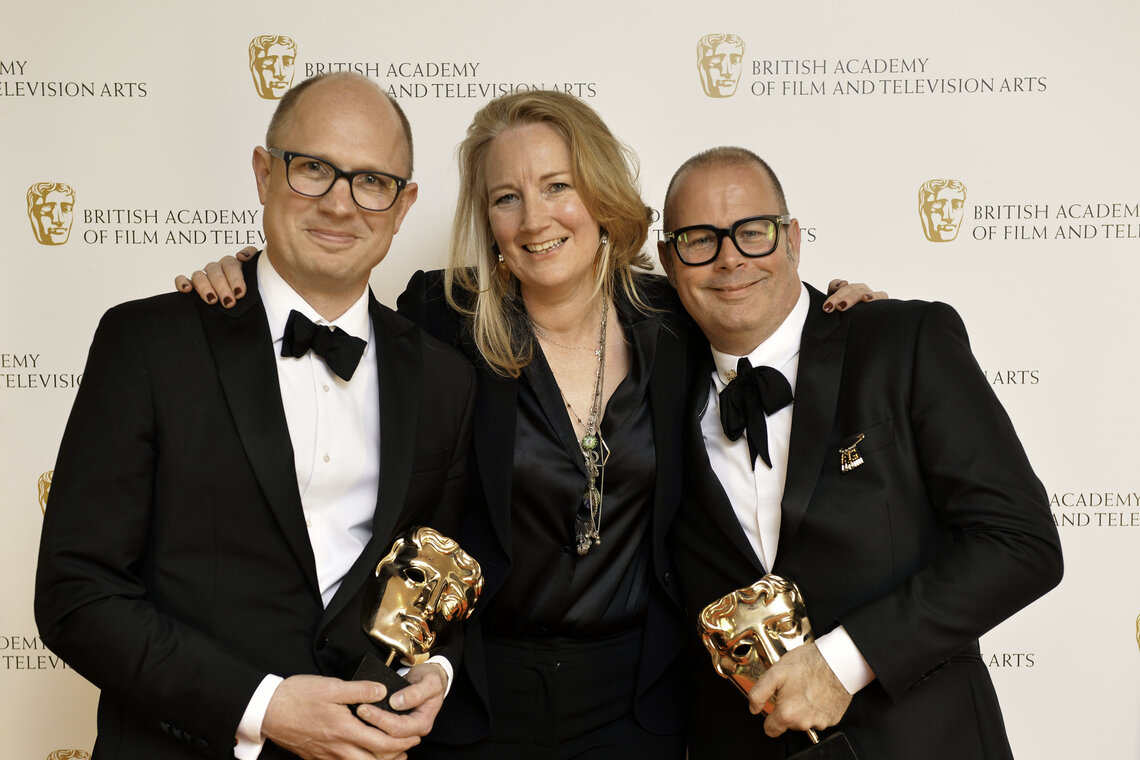 ---
Leicester City, the football club whose shock triumph in the Premier League recently has grabbed headlines right around the globe, have this season underlined the importance of teamwork. An outfit whose whole is more than the sum of its parts, they have highlighted the significance of collaboration rather than confrontation.
The same is true of the four excellent nominees in this year's Entertainment Craft Team category of the British Academy Television Craft Awards. This was won by the team responsible for The Sound of Music Live!.
The editor and producer Amer Iqbal was on the judging panel. He says he was mightily impressed by the winners of this category, Zac Nicholson, Tomas Burton, Edward K. Gibbon and Jacquetta Levon.
Iqbal said: "I'm happy to say I left The Sound of Music Live! with a very favorable impression. The elements of production design, costume and hair and make up (all departments who were put up for nomination) built a believable world despite the limitations of the production being live. At its best, these designs were eye-catching and quite striking, but throughout it all felt very appropriate to the musical and allowed the story and the songs to flourish."
"The sheer scale of what was attempted should be praised. It certainly can't have been an easy endeavour to put on a production of this scale under the constraints of a live broadcast. Taking into account the added limitations, what was achieved is extraordinary and truly something special for British television."
Iqbal was also won over by the technical excellence of the production team on The Apprentice. He remarks that "particular mention for this nomination must go to the editing. I know how difficult editing entertainment television is, but John Featherstone and Ian Hughes managed to craft a show full of energy, pace and drama that really had you hooked throughout and delivered amazing moments of tension beyond what this format usually manages."
For his part, Featherstone, the producer/director of The Apprentice, lauds his camera team for the programme's trademark big-screen look. "Our DOP, James Clarke, and our series director, James Morgan, are superb. James Clarke works with top movie directors like Michael Winterbottom. They give us the building blocks we need in the edit to make the programme look cinematic. It would be nothing without their eye."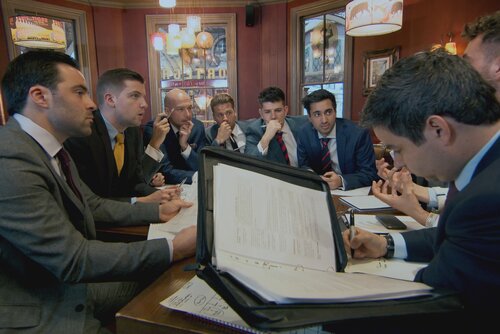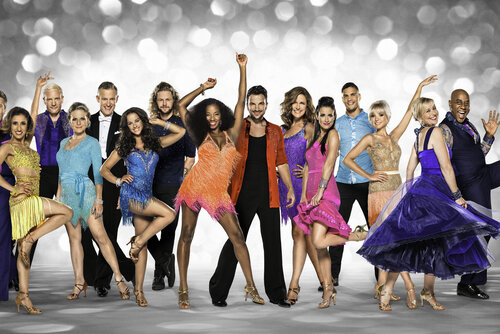 BBC/Ray Burmiston/Matt Burlem
Iqbal has warm words of praise too for the technical skill on display in A League of Their Own. "Though the games producer and the writers are on show, the sound can't be forgotten. There's so much going on in both the outdoor VTs as well as in studio with seven or eight people shouting over each other, it's hard to imagine what that must be like to mix. But I was never lost and nothing was ever unclear. A great watch well deserving of its nomination."
Andrew Norgate, the producer of A League of Their Own, says that after 11 series the team must strive hard to maintain its characteristic sense of originality. "It's easier said than done. It gets harder and harder. But we're constantly asking ourselves: 'Have we done that game before? What can we do that's different?' We won't let it go till we've got something really original down."
Iqbal was just as taken with the craft accomplishments of Strictly Come Dancing. "Obviously the choreography and music is at the forefront of everyone's attention. Besides this, though, the lighting is truly spectacular, with each dance being given a distinct mood as well as the whole show just looking gorgeous. The graphics are effective and unobtrusive and give the show its own signature. The whole programme is an example of technicians and artists being at the top of their game."
Mark Kenyon, the lighting designer whose work Iqbal has especially praised, says the major challenge on Strictly Come Dancing is "to keep it fresh and eye-catching within the budget. Keeping everyone on the show happy is also very important. There are a lot of people involved who all want their own thing – choreographers, dancers, musicians, set designers, costume designers, directors and producers. Often they want different things from each other, so with my lighting I have to find a middle ground that keeps everyone happy and doesn't make me look like an idiot!"
Norgate closes by underscoring why he remains so passionate about this industry. "I love it. It's great fun. I love nothing more than making people laugh. Don't knock it!"