16 May 2014
BAFTA/ Nicky Johnston
We brought two television industry legends together, see the results...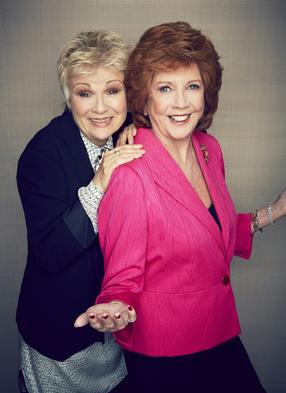 BAFTA/ Nicky JohnstonOn Sunday 18 May BAFTA celebrated the very best talent across the TV industry at our annual Arqiva British Academy Television Awards. This year, two particularly prestigious honours were made to two legends of television entertainment, Julie Walters and Cilla Black.
Julie Walters was awarded the highest accolade the Academy can bestow, the BAFTA Fellowship and Cilla Black was awarded the Special Award in recognition of her 50 years in TV entertainment. In celebration of their achievements, BAFTA brought the pair together for an exclusive photo shoot in advance of Sunday's ceremony. The results show the vibrant personality and humor the two stars still exude.
Speaking about Special Award recipient Cilla Black, Andrew Newman, Chairman of BAFTA's Television Committee, said: "Cilla Black is a true icon in the television and entertainment industry. From hosting her own show for the BBC in '68 to defining ITV entertainment throughout the '80s and '90s, Cilla has been an extremely popular and hugely influential entertainer throughout her long career in television." Find out more about the 2014 Television Special Award >
Speaking about Fellowship recipient Julie Walters, Amanda Berry, Chief Executive of BAFTA, said: "Julie Walters is one the most talented individuals to grace our screens. She has the innate ability to draw the viewer in across any genre, captivating and entertaining with every performance." Find out more about the 2014 Television Fellowship >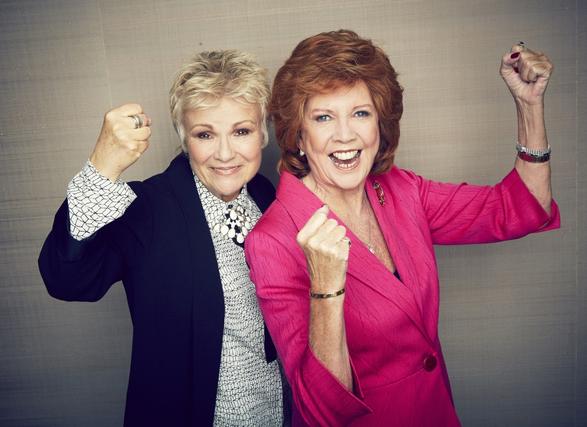 BAFTA/ Nicky Johnston
| | |
| --- | --- |
| BAFTA/ Nicky Johnston | BAFTA/ Nicky Johnston |
Get Social
| | | | | | | | | | |
| --- | --- | --- | --- | --- | --- | --- | --- | --- | --- |
| Join the conversation on BAFTA's social media channels | | | | | | | | | |