28 December 2011
BAFTA / Richard Kendal
TV presenter Bruce Forsyth was presented with the Academy's highest honour at the 2008 year's Television Awards, the BAFTA Fellowship.
Keeping viewers of all ages entertained for decades, he is the ultimate all round entertainer…
Legendary television entertainer Bruce Forsyth OBE received the Academy Fellowship in the venue where he made his big break. Fifty years since first hosting Sunday Night at the London Palladium, Bruce will once again take to the stage at The British Academy Television Awards supported by Sky+.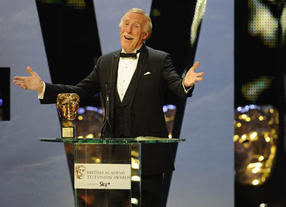 BAFTA / Camera PressPresented by comedian Paul Merton, a huge fan of Bruce, the Fellowship is the highest accolade bestowed by the Academy and is awarded in recognition of an outstanding body of work.
In a career spanning a remarkable sixty-six years, Bruce Forsyth has become one of the nation's best loved family entertainers. From a myriad of popular quiz shows including Play Your Cards Right, You Bet!, The Price is Right and The Generation Game to, most recently, Strictly Come Dancing generations have been enchanted by his unique blend of energy, humour and unforgettable catchphrases.
Today, Forsyth continues to enjoy huge popularity and having recently completed a fifth series of Strictly Come Dancing for BBC One. Having celebrated his 80th birthday in February he seems to be working with renewed vigour and retirement isn't on the cards quite yet.
Receiving an Academy Fellowship at the Television Awards on Sunday Forsyth will become one of the very few live entertainers to be awarded the honour. After entertaining three generations of television audiences it will be thoroughly deserved. Bruce would no doubt quote one of his own catchphrases: "I'm the leader of the pack".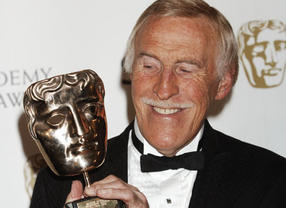 BAFTA / Richard KendalJohn Willis, Chair of the Academy's Television Committee echoed this view: "Bruce Forsyth has been keeping viewers of all ages entertained for decades. He is the ultimate all round entertainer. Just after his 80th birthday is the perfect time for BAFTA to recognise his huge contribution to popular television by awarding Bruce a very well deserved Fellowship."