Get an idea of the sort of events BAFTA Crew members are invited to, by taking a look at the programme of events for BAFTA Crew 2014-15.
In 2014, BAFTA Crew offered the following programme of events to its members:
Andy Nicholson on Production Design
BAFTA Crew presents a masterclass with the BAFTA and Oscar-nominated Production Designer Andy Nicholson. Continually pushing the use of 3D modeling and CAD software within Film Art Departments, Andy actively seeks to assimilate digital technology with traditional work-flows and methods. He joins the BAFTA Crew programme to discuss the techniques behind the hugely successful, Gravity as well the recently completed science fiction/action drama, Divergent. Andy will also discuss his path into the industry, from draughtsman to production designer, as well as his long-standing collaboration with director Tim Burton.
---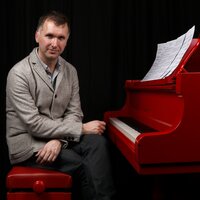 BAFTA/Jamie SimondsMichael Price on Composing
Michael Price is one of the UK's most sought after composers. His work on the critically acclaimed BBC series Sherlock (which he scored with David Arnold) has earned him double Emmy and BAFTA nominations as well as a Royal Television Society Award. Prior to achieving acclaim as a composer himself, Michael enjoyed significant achievements as a music editor, working on some of the most celebrated films of the past decade, including The Lord of the Rings Trilogy, Richard Curtis' Love Actually, Bridget Jones: The Edge of Reason and Children of Men. As a music editor, Michael has been nominated for four MPSE Golden Reel Awards, winning in 2001 for The Fellowship of the Ring.
---
Mark Sanger on Editing
BAFTA Crew presents a masterclass with the Oscar-winning Editor, Mark Sanger. Having recently won an Oscar for his work on Alfonso Cuaron's Gravity, Mark joins Bafta Crew to discuss his work processes in both the editing and visual effects departments. As a visual effects editor, Mark's credits include Tim Burton's Sweeney Todd and Alice in Wonderland as well as Wolfgang Petersen's Troy. Mark will offer invaluable insights into his craft and career, both in picture and visual effect editing, exploring the challenges of his pioneering storytelling work at the frontier of technology.
---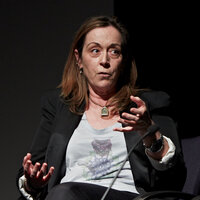 BAFTA/Jonathan BirchChristine Blundell on Make Up and Hair Design
As one of the most in-demand make-up designers in the UK, Oscar and BAFTA-winning Christine Blundell has worked with some of the most celebrated directors in the industry including Mike Leigh, Richard Curtis, Danny Boyle and Matthew Vaughn to name but a few. Since starting her career in the early 90s, Christine has worked on over 50 films including The Full Monty, Casino Royale, The Fifth Estate and most recently the highly acclaimed Mr Turner. In this live online masterclass, Christine will discuss the rationale and process behind a range of her make-up and hair designs, from period drama Topsy Turvey to sci-fi thriller Sunshine.
---
Ray Beckett on Sound Production
BAFTA Crew welcomes Oscar and BAFTA-winning Ray Beckett for a masterclass on production sound. As one of the most celebrated sound mixers in the industry, Ray has worked on over 40 films including Zero Dark Thirty, The Two Faces of January and The Hurt Locker; for which he won both an Oscar and a BAFTA for 'Best Sound Mixing.' His collaboration with Ken Loach has seen him work on films such as The Wind that Shakes the Barley, Looking for Eric, Route Irish and most recently, Jimmy's Hall.
---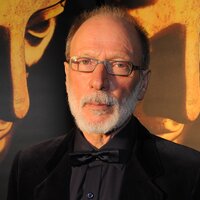 BAFTA/James KennedyChris Menges on Cinematography
Two times Oscar and BAFTA-winning Chris Menges has five decades experience in the camera department, and has worked with directors such as Stephen Frears, Ken Loach, Alan Clarke and Stephen Daldry. At this BAFTA Crew live masterclass at the University of South Wales, Menges will talk about his key films and collaborations, his tips for maintaining a career in the industry, and will answer questions from the audience.
---
Martin Spence on Freelancing in Film and TV
BAFTA Crew welcomes Martin Spence to 'BAFTA Crew, An Hour with..' to offer feedback on topics including freelancing in film and TV, important insurance policies that you should explore as a freelancer and the current campaigns aimed at creating and improving better working relationships in the industry. Martin Spence is BECTU's Assistant General Secretary for the London and Regional Production Divisions.
---
Sara Putt Associates's Laurily Adams on Approaching Employers
As part of our new strand, 'An Hour With..' BAFTA Crew welcomes Laurily Adams to offer an hour of feedback on topics including representing yourself, approaching employers and agents and tidying up the all-important CV.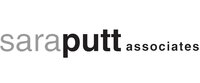 Laurily joined film and television agency Sara Putt Associates in 2009 and now manages the Trainee Scheme and Diary Service, a scheme which supplies diary management and production knowledge for crew as well as providing opportunities for those at the start of their careers. 
---
Fiona Lamptey on Production Management
Fiona started her career in TV Commissioning 9 years ago, working on award-winning programmes, spanning genres including documentary, studio and live entertainment. For the last 5 years, Fiona has worked for Channel 4's feature film division, Film 4. Her main responsibilities include negotiating development and talent deals as well as overseeing low budget and short film production. Under her role as Production Manager, Fiona has been involved with features including Submarine, Tyrannosaur, Attack the Block, The Spirit of '45 and The Selfish Giant. She has also produced award-winning shorts including BAFTA-nominated The Curse, Flytopia and the successfully crowdfunded He Took His Skin Off For Me via her company Fruit Tree Media Limited, which she set up in January 2013.
---
Vimeo's Jordan McGarry on Online Video Curation
For our third event in our 'An Hour With..' series, Vimeo Director, Curation, Jordan McGarry joins BAFTA Crew for an hour to answer your questions; From optimising your online profile, networking and sharing your work online, getting your work seen by the right people in the industry and her thoughts on the future of short film and feature distribution. 

Jordan began her career as a music video editor for creative industry bible Shots Magazine and contributed regularly to titles including Screen International, RES and Dazed and Confused. Jordan then spent five years as Executive Producer of Partizan Darkroom in London, where she signed new talent and worked with directors and producers on a wide variety of projects, from interactive music videos and installation pieces to short films, branded content and features. She joined Vimeo in 2011.
---
Steve Browell on Post Production Sound
BAFTA Crew welcomes specialist sound effects and sound editor, Steve Browell to share his craft and career at this year's Encounters Short Film Festival. Steve's credits include Under the Skin, My Week with Marilyn, On the Road and Alice in Wonderland. Continuing his collaboration with director Tim Burton, Steve has worked productions including Sweeney Todd and the animated favourite, Frankenweenie along with Wes Anderson's Fantastic Mr Fox. 

Steve Browell, along with host Ian Haydn Smith delve into Steve's key work processes around recording and editing sound effects and highlight the techniques and tricks used to bring both film and television to life.
---
Dan Winch – From First AD to Producer
Over the past 15 years Dan has worked as an Assistant Director in TV & film, building his producing roots at the set end of the production process. His credits as Assistant Director span a broad and eclectic mix of drama & features, including acclaimed award winning productions - Boy A, Tyrannosaur, The Mark of Cain, Appropriate Adult, The Crimson Petal & The White, Birdsong, House of Saddam, Lynne Ramsay's Swimmer and Funland. In 2012 Dan Line Produced ITV Studio's BAFTA nominated UK/Australian co-production Mrs Biggs.

What We Did on Our Holiday, starring Billy Connolly, David Tennant and Rosamund Pike, was Dan's first producing collaboration. Dan Winch discussed his route into the industry, key collaborations on set and his approach to making the move from First Assistant Director to Producer.
---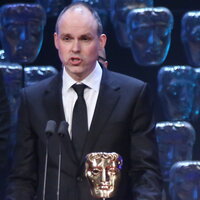 BAFTA/Stephen ButlerPaul J. Franklin on Visual Effects
A treat for our Visual Effects members, BAFTA Crew welcomes Paul J. Franklin for an online masterclass hosted by Ian Haydn Smith. BAFTA and Oscar-winning visual effects supervisor Paul J. Franklin has worked in visual effects since the 1990s. His credits include Batman Begins, The Dark Knight, The Dark Knight Rises, Inception and the soon to be released, Interstellar. In 1998, Paul helped found the London based company, Double Negative which is now one of the world's largest providers of visual effects for Film and TV. 
---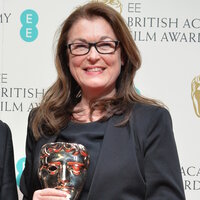 BAFTA/Richard KendalFrances Hannon on Hair. Make-Up and Prosthetics Design
BAFTA Crew welcomes multiple BAFTA-winning Frances Hannon to deliver a masterclass on hair, make-up and prosthetics design at Birmingham City University. With a career spanning over thirty years, Frances has worked on some of the most celebrated film and television drama and has collaborated with some of industry's most esteemed directors; Paul Greengrass (Captain Phillips), Wes Anderson (Rushmore, The Grand Budapest Hotel), Jim Jarmusch (Broken Flowers) and Matthew Vaughn (X-Men: First Class). In 2011, Frances received a BAFTA-nomination for her work on the critically acclaimed historical drama, The King's Speech, starring Colin Firth and Helena Bonham Carter.

In her BAFTA Crew Masterclass, Frances will discuss her craft and process as both a personal make-up artist and as a hair, make-up and prosthetics designer, as well as her collaborations across the departments.
---
Giles Asbury on Storyboarding
Our next An Hour With sees us joined by storyboard artist, Giles Asbury. Giles has worked on a variety of budgets and genres across his career with recent credits including World War Z, Maleficent, Kingsman: The Secret Service and David Yates' anticipated film, Tarzan. Giles will be live in the Facebook Group for an hour, answering any questions that you may have, whether you're in the art department or have any questions about how Giles collaborates with other departments.
---
Mark Tildesley on Production Design
BAFTA Crew are pleased to announce that Production Designer Mark Tildesley will be joining the BAFTA Crew programme for an intimate workshop at the Sheffield Showroom Cinema. Mark's credits as production designer encompasses notable collaborations with several directors; Danny Boyle (28 Days Later, Millions, Sunshine), Michael Winterbottom (Wonderland, The Claim, 24 Hour Party People) and Mike Leigh (Happy-Go-Lucky). In 2012, Mark Tildesley co-designed the Summer Olympics opening ceremony in London. Mark will elaborate how his work in theatre has aided his career in film and television.
---
Richard Knight on Location Management
Richard Knight joins BAFTA Crew for the first in the series of BAFTA Crew: High End TV. Over the next few months, BAFTA Crew will be bringing you a selection of speakers working on some of the most successful television shows of the past few years.

In 2003, Richard Knight got his big break as a location manager working on Shane Meadows' Dead Man's Shoes. Since then he's worked with Meadows on the This is England film and all of the subsequent TV series, as well as with Warp Films on Four Lions and a whole host of other film and television projects, including Utopia, Mrs Biggs and Prisoners Wives. Being Yorkshire-based and extremely knowledgeable on the many aspects of filming in the county, Richard has recently swapped the front-lines of film-making for the newly-created post of Head of Production at Screen Yorkshire, where he'll be supporting all aspects of SY funded projects from prep to wrap and beyond.
---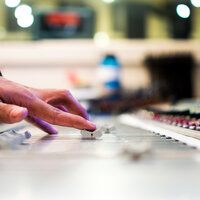 Lisa Gunning on Editing
BAFTA Crew presents a masterclass with the acclaimed editor, Lisa Gunning at this year's Aesthetica Short Film Festival. An extensive collaborator with artist and filmmaker Sam Taylor-Wood, Lisa has worked on the BAFTA-nominated short Love You More as well as Taylor-Wood's first feature Nowhere Boy. Lisa will offer insight into her craft and career which also includes Salmon Fishing in the Yemen for Lasse Hallstrolm and Seven Psychopaths for Martin McDonagh.

Most recently Gunning wrote, directed and edited a 30 minute film for the band Goldfrapp based on 5 stories from their album 'Tales of Us.' The film was streamed to 300 cinemas across the world in March 2014 and marked Gunning's debut as a writer/director.
---
Kelly Phillips on Production Accounting

Kelly has been a Production Accountant for many years, working across drama and film. Her key credits include Spooks, Hustle, The Tunnel, The Hour and Broadchurch.
---
Barney Pilling on Editing
Twice BAFTA-nominated editor, Barney Pilling joins BAFTA Crew for an online session on editing and collaborating with departments. 

Having moved from television drama to film, Barney's credits include Wes Anderson's The Grand Budapest Hotel, A Long Way Down, An Education, One Day and the soon to be released Suffragette. Barney's TV credits include Life on Mars for which he was nominated for a BAFTA and Ashes to Ashes.
---
Simon Hayes on Production Sound
BAFTA Crew welcomes Oscar and BAFTA winning- Sound Mixer Simon Hayes to the programme, to deliver a masterclass on production sound at CineCity 12th Brighton Film Festival.

Simon has collaborated extensively with director Matthew Vaughn on several features including Layer Cake, Stardust, Kick Ass and X-Men: First Class and has just completed Kingsman: The Secret Service. Other varied film credits include Danny Boyle's Trance, Daniel Barber's Harry Brown, Paul Greengrass's Green Zone, Phyllida Lloyd's Mamma Mia!, Edgar Wright's Shaun of the Dead and Guy Ritchie's Lock, Stock & Two Smoking Barrels, Snatch and Revolver.

Simon began his career in the film industry when he was 16, working as a runner in a Commercials production company. At 18 he moved into the sound department as an assistant and then Boom Operator before mixing his first feature at just 27 years old.
---
In Conversation with the First AD Nige Watson and Second AD Nikki Molley
We've managed to sneak in one final livestream before Christmas and we're excited to be joined by First AD Nige Watson and Second AD Nikki Molley for a conversation on working in High End TV and collaborating with each other, as well as other departments.

Nige began working in the industry in 1998 and his credits include White Heat, Downton Abbey, What Remains, Sherlock, The Honourable Woman and most recently Testament of Youth. Second AD Nikki Molley's credits include White Heat, Jonathan Creek, Bad Education, Testament of Youth and the recently produced, The Lady in a Van.
---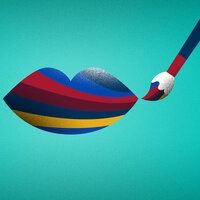 Morag Ross on Hair and Make Up Design
BAFTA Crew presents a craft masterclass with multiple BAFTA-winning make-up artist Morag Ross whose designs can be found in Derek Jarman's Caravaggio, Sally Potter's Orlando (for which she won her first BAFTA) and Neil Jordan's The Crying Game. In her Masterclass, Morag will discuss her craft and collaboration with one of the world's most esteemed director's, Martin Scorsese, who she worked with on Hugo and The Aviator as well as how she collaborates across departments.
---
Matt Gray on Cinematography
We're delighted to announce that cinematographer Matt Gray (Broadchurch, White Heat, The Crimson Field, The Secrets) will be joining us for the last livesteam of our High End TV strand.
---
High End TV: An Hour With… Christine Healy, Line Producer
Join us for our next BAFTA Crew High End TV event with Line Producer, Christine Healy

Christine Healy has been a Line Producer since 2008 having previously worked in the industry as a production manager. Her key credits include Little Dorrit, Skins, Line of Duty, The Bletchley Circle and The White Queen. Her most recent credit includes the Channel 4 epic period drama, Indian Summers starring Julie Walters.
---
Haris Zambarloukos on Cinematography
DoP Haris Zambarloukos joins the BAFTA Crew programme to discuss his experiences in the industry, along with his key credits and collaborations across a range of departments.

Haris received his MFA in Cinematography from the American Film Institute in 1997 and was mentored by Conrad Hall ASC on A Civil Action, after which he shot many commercials, documentaries and shorts in the US, Europe and Central America. In 2004, he earned a nomination for Best Technical Achievement at the British Independent Film Awards for Enduring Love starring Daniel Craig and quickly went on to build a reputation for his work on films like Venus starring Peter O'Toole and Kenneth Branagh's Sleuth, starring Michael Caine and Jude Law.

Further credits include Thor, Jack Ryan: Shadow Recruit, Steven Knight's Locke and most recently, Disney's Cinderella directed by Sir Kenneth Branagh. He has just completed photography on Eye In The Sky for Oscar winning director Gavin Hood.
---
Tat Radcliffe on Cinematography
The BAFTA nominated DoP Tat Radcliffe joins BAFTA Crew for a livestream on February 4 2015. Tat's experience stems from TV, with credits including Secret Diary of a Call Girl and Channel 4's successful drama, Top Boy. 2014 has been a busy year for Tat, with the critically acclaimed Pride and '71 being released.
---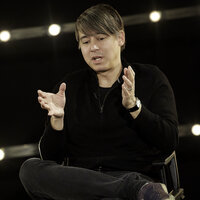 BAFTA/Scott KershawBAFTA Film Craft: The Sessions
A full day of events devoted to past and current film craft category nominees and winners. Guests included BAFTA and Oscar-winning Editor, William Goldenberg (Argo, The Imitation Game), BAFTA and Oscar-winning Production Designer Rick Heinrichs (Fargo, Big Eyes) the sound team behind Whiplash, BAFTA-winning composer David Arnold (Casino Royale, Sherlock), Costume Designer Jany Temime (Skyfall, Gravity), Oscar-nominated Production Designer Eve Stewart (Les Miserables, The King's Speech), BAFTA winning Hair and Make-Up Designer, Morag Ross (The Aviator, Hugo) BAFTA and two-time Emmy award-winning sound designer Andy Kennedy (The Imitation Game, Game of Thrones), Four-time Oscar-winning visual effects supervisor Joe Letteri (Dawn of the Planet of the Apes, The Lord of the Rings)
---
An Hour With… Barry Ryan. Head of Production at Warp Films
As Head of Production at Warp Films, Barry Ryan heads up the production arm of one of Britain's busiest film studios, based in Sheffield. Barry's credits include multiple BAFTA-nominated shorts, features and television drama including the critically acclaimed This Is England series, Submarine, Tyrannosaur, Kill List, Four Lions and '71. 
---
Martin Childs on Production Design
Oscar- winning production designer Martin Childs joined us for a livestreamed BAFTA Crew series masterclass.

Martin won the 1998 Academy Award for best Art Direction-Set Decoration for Shakespeare in Love and was nominated for his work on the film Quills. He has also been nominated once for the Art Directors Guild Award for Excellence in Production Design, and three times for a BAFTA Award for Best Production Design.
---
Sammy Sheldon Differ on Costume Design
Sammy Sheldon Differ (The Imitation Game, Kick-Ass) offers her tips and techniques to the next generation of costume designers and outlined her craft processes across a range of budgets and genres.

Sammy Sheldon Differ began her career as an assistant costume designer on films such as The Man Who Knew Too Little and Gladiator. Since then she has worked on 20 films including Canterbury Tales, The Merchant of Venice (which earned her a BAFTA nomination), V for Vendetta, Stardust, Kick-Ass, X-Men: First Class and Kick-Ass 2. Her most recent credits include the critically acclaimed The Imitation Game, earning her a third BAFTA-nomination and Alex Garland's eagerly anticipated sci-fi drama, Ex-Machina.
---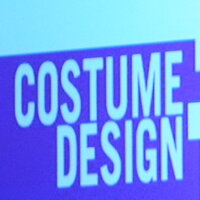 BAFTA/RICHARD KENDALJany Temime on Costume Design
BAFTA winning Costume Designer, Jany Temime joined us for the final livestream of the BAFTA Crew Series.

Jany Temime's most recent credits include Alfonso Cuarón's ground-breaking Gravity and the latest in the Bond franchise; Skyfall. Temime has worked previously with Cuarón on Children of Men and Harry Potter and the Prisoner of Azkaban. She has designed a further two of the Harry Potter films; Mike Newell's Harry Potter and the Goblet of Fire, and David Yates' Harry Potter and the Order of the Phoenix.
---
Robbie Boake and Andrew Reid on Production Management

A production management masterclass from Robbie Boake, Location Manager on the Game of Thrones series since Series 1 and Andrew Reid, Head of Production at Northern Ireland Screen.
---
BAFTA Crew partners