5 October 2016

Find out the nominations for this year's British Academy Scotland Awards.

20 trophies, including two Outstanding Contribution Awards, will be handed out at this year's British Academy Scotland Awards in 2016, honouring the very best talent in film, television and games produced in the country. The ceremony will be hosted by Edith Bowman on Sunday 6 November at the Radisson Blu Hotel, Glasgow.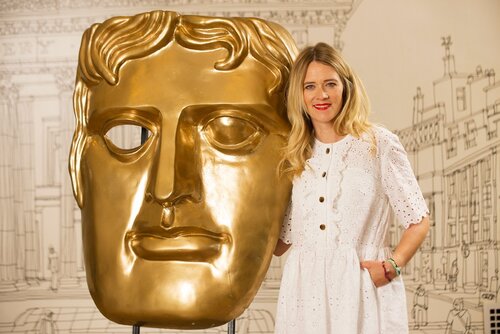 Shetland leads the way with four nominations (Actor Television, Director Film/Television, Television Drama and Writer Film/Television) followed closely by Outlander with three (Actor Television, Actress Television and Television Drama).
Brian Cox joins Peter Mullan and Jack Lowden competing in the Actor Film category sponsored by Audi. Actress Film, sponsored by M.A.C. Cosmetics, sees Kate Dickie, Ruth Negga and Alison Peebles all receive a nomination. Actor Television, sponsored by The Corinthian Club, will be contested by Peter Capaldi, Sam Heughan and Douglas Henshall, while Caitriona Balfe, Ashley Jensen and Annie Wallace compete for Actress Television award.
In a new category for 2016, Specialist Factual, Imagine…Richard Flanagan: Life After Death, Ted Hughes: Stronger Than Death and The Truth About Dementia are all nominated. BBC Scotland Investigates: Britain's Puppy Dealers Exposed, BBC Scotland Investigates: Rugby and the Brain - Tackling the Truth and Eòrpa compete in the Current Affairs category. The Factual Series category, sponsored by Deloitte, comprises Into the Wild with Gordon Buchanan, Scotland's Home Movies: Memories on Film and This Farming Life.
Moon Dogs receives a nomination for Feature Film, sponsored by Cineworld, alongside Sunset Song and Tommy's Honour.
Not Safe for Work, Outlander and Shetland are all nominated in the Television Drama category.
This year's Animation nominees are American Dream, The Testament of Gideon Mack and No Place Like Home. The nominations for Children's Programme are All Over the Workplace, Down on the Farm and Lifebabble.
The nominees for Comedy/Entertainment are Mrs Brown's Boys: Christmas Special 2015, Scot Squad and Two Doors Down. Short Film sees Swan, Take Your Partners and Isabella, a film by past BAFTA Scotland New Talent Award winner Ross Hogg, receive nominations.
Michael Keillor (Line of Duty), Jan Matthys (Shetland) and Douglas MacKinnon (Sherlock: The Abominable Bride) are in the running for Director Film/Television, sponsored by Champagne Taittinger. The nominees for Features/Factual Entertainment are Antiques Road Trip, Gary: Tank Commander, Election Special and Supershoppers.
The shortlisted nominees for this year's Writer Film/Television award, sponsored by Creative Scotland, are Gaby Chiappe (Shetland), DC Moore (Not Safe For Work) and Jonathan Wilson and Ciara Conway (River City).
This year's award for Single Documentary sees nominations for Dunblane: Our Story, The Islands and the Whales and Seven Songs for a Long Life.
Binaries, Glitchspace and Killbox complete this year's category for Game, sponsored by Oracle Academy.
---
---
Edith Bowman, returning host of the ceremony, said:
"Scotland continues to produce world-class talent and is showing no signs of slowing down. I'm so excited to be part of celebrating this. The British Academy Scotland Awards is such an important platform to praise these incredible practitioners and, as you can see from this year's nominations, we're set for another incredible ceremony. I can't wait to see who wins on the night."
Jude MacLaverty, Director of BAFTA Scotland, said:
"After another strong year for Scotland's film, television and gaming industries and we're thrilled to reveal our nominees for this year's British Academy Scotland Awards.  We're also overjoyed to welcome back our host, Edith Bowman, someone as passionate about recognising Scottish talent as we are.  The wealth of talent and brilliant work being produced in Scotland continues to shine and we look forward to celebrating our winners at another incredible evening on 6 November."