25 March 2014
BAFTA Scotland/Niall Webster
Find out more about the British Academy Scotland New Talent Awards in 2014.
The winners of the British Academy Scotland New Talent Awards 2014, were announced on 25 March at a glittering ceremony in Glasgow's The Arches. Hosted by Muriel Gray for the third year running, the event honoured new work made by students and emerging practitioners, highlighting the bright future of Scottish film, television and games.
Each year, BAFTA Scotland celebrates and rewards the diverse array of up-and-coming talent working within Scotland's moving image industries. The British Academy Scotland New Talent Awards of 2014 featured 35 nominees from across the country. Judging panels made up of more than fifty industry professionals considered hundreds of entries to decide the shortlist and winners for each of the 12 categories.
It has been wonderful to encourage and applaud emerging talent tonight. Congratulations to all of our very worthy winners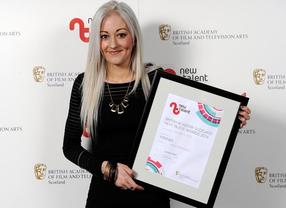 BAFTA Scotland/Andy BuchananAmongst this year's winners was Julie Speers who took home the Acting Performance award for her role in gritty short film Wyld. This was Julie's first experience in acting, having no prior training, with the film's director, Rory Stewart, writing the part especially for her.
Finding Family was awarded the prestigious Best New Work award, supported by Channel 4. This was the final prize of the night and is a 'best of the best', as it featured each of the 12 category winners going forward to be judged by a special panel for additional recognition.
Other awards went to: Spectators for Animation; FISTPUNCH for Comedy/Entertainment; Ansgar Hoeckh for Director of Photography; Conor Meechan for Editor; Finding Family for Factual; The Groundsman for Fiction; Lub Vs Dub for Game; Jessica Jones for Original Music; Ailsa Williams for Production Design; Paul Kowalik for Sound Design; Michael Crumley for Writer.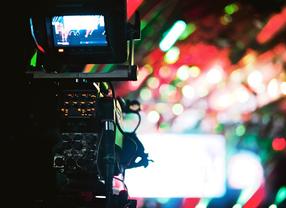 BAFTA Scotland/Niall WebsterHost Muriel Gray said: "Once again it was a pleasure to host the British Academy Scotland New Talent Awards. As always, the talent shown here tonight has been incredible I wish all winners the best in their future careers."
Jude MacLaverty, Director of BAFTA Scotland, said: "The British Academy Scotland New Talent Awards reflect the sheer breadth of up-and-coming talent in Scotland, across film, TV, games, and animation, and it has been wonderful to encourage and applaud emerging talent tonight. Congratulations to all of our very worthy winners."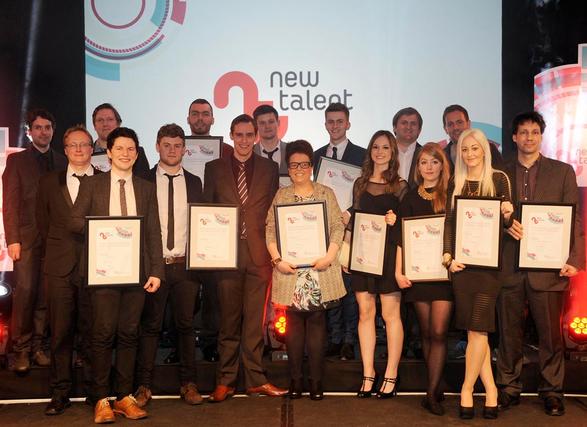 BAFTA Scotland/Andy Buchanan
---