If you'd like to come down to our annual awards for the chance to see the stars in person, you'll need an official wristband. Read on to find out how you can get one.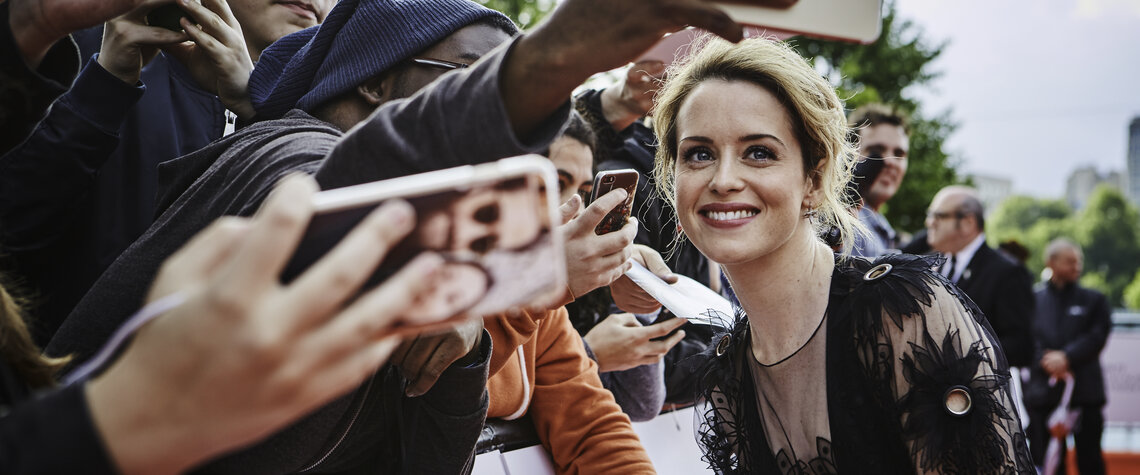 BAFTA/Hannah Taylor
---
BAFTA's red carpets are among the most exclusive and anticipated occasions in the entertainment calendar. Global stars of cinema and television regularly attend our awards, arriving arrive in style and joining home-grown talent for a night of celebration. 
Information
The Virgin TV British Academy Television Awards took place on Sunday 13 May 2018.
How to apply for a place in our general red carpet viewing area
Wristbands will be issued in advance by BAFTA security at the Nelson Mandela Statue at the Royal Festival Hall from 10.00am.
There will be no access to the ticketed viewing area without a wristband.
Those who have been issued with a wristband will be escorted into the red carpet viewing area at 15:00 on Sunday 13 May. Please meet at the Nelson Mandela Statue.
Once you have left the viewing area there is no re-admittance into the viewing area.
Should your wristband become lost or damaged, there will be no automatic right of re-admission during the event
BAFTA security will give instructions on the day to help you safely into the viewing areas. They will be dressed in high visibility jackets therefore easy to identify. Please listen to their instructions
BAFTA does not have permission for spectators to queue in the vicinity at any time and does not encourage it, public who wait do so at their own risk and may be asked to move on.
We request that you do not block any doorways from any businesses or residents; they need to be accessible at all times.
Any public who are found to be blocking doorways or the public footpath or restricting public or vehicle access in any way will not be issued a wristband and will be asked to move.
There will be random bag searches of all guests in the viewing areas in operation so we advise you do not bring any baggage.
Please take all your rubbish with you and keep the area clean.
Please remember that BAFTA cannot guarantee the weather – please dress appropriately.
The organisers reserve the right to refuse admission to, remove or exclude any person who's behaviour gives rise to concerns regarding the health and safety of the public, security, staff or themselves.
If you are a disabled person and you have applied for a place in one of our accessible red carpet viewing areas - thank you. Applications closed on 22 April 2018. We will be in touch by 27 April with further details if you have been successful in securing a place.