If you'd like to come down to our annual awards for the chance to see the stars in person, you'll need an official wristband. Read on to find out how you can get one.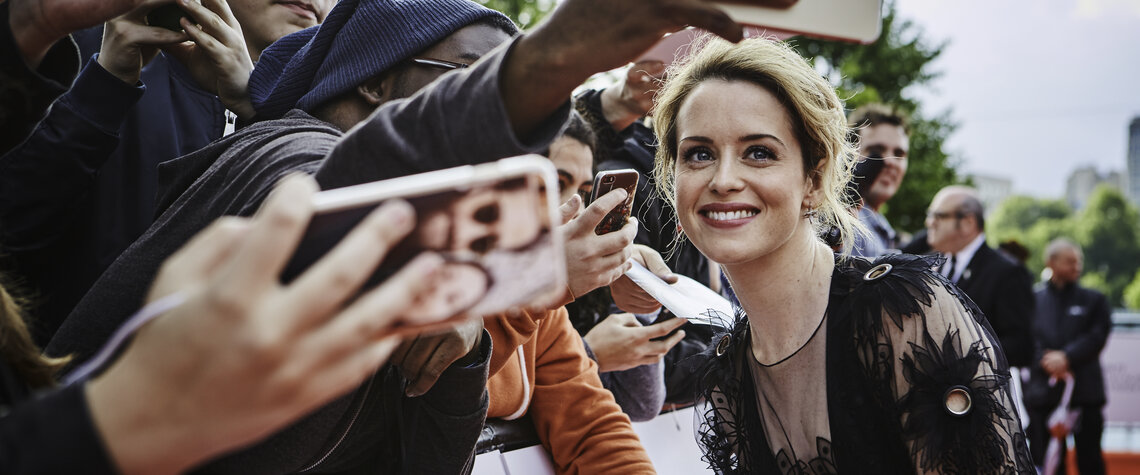 BAFTA/Hannah Taylor
---
BAFTA's red carpets are among the most exclusive and anticipated occasions in the entertainment calendar. Global stars of cinema and television regularly attend our awards, arriving arrive in style and joining home-grown talent for a night of celebration. 
The next Awards ...
The Virgin Media British Academy Television Awards will be held on Sunday 12 May 2019.
How to apply
We have two public viewing areas open for this year's Awards:
A/ General red carpet viewing area
Information will be made available on this page on Saturday 11 May at 10.00 GMT. 
B/ Viewing area for disabled people
We have an accessible red carpet viewing area for people with disabilities. Apply for a place now. The ballot winners will be notified by 29 April. If you haven't heard from us by then, then please assume you haven't been successful on this occasion.