BAFTA was a sponsor of this year's Games for Change Festival, held June 23rd and 24th, 2016, at the New School's Parsons School of Design in New York City.
Earlier this summer, over 800 game designers, researchers, and enthusiasts flocked to the New School's Parsons School of Design for the 13th Annual Games for Change Festival, a two-day extravaganza celebrating the educational, societal, and health impacts of gaming. Games for Change, with its mission statement of "Catalyzing Social Impact Through Digital Games", is an organization that complements BAFTA's remit. This year, for the first time, BAFTA was a proud sponsor of their big event, presenting the much-lauded G4C Marketplace.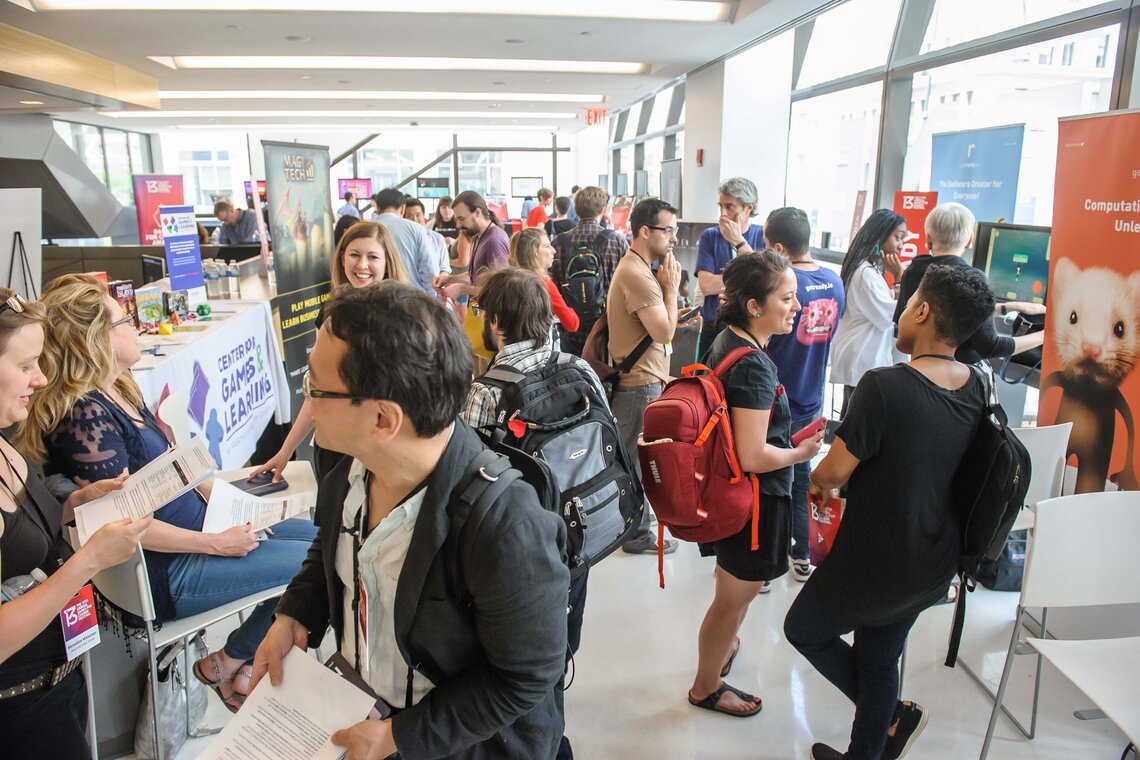 When festival-goers weren't attending the 100+ lectures curated by Games for Change on the latest research in the field, many visited the Marketplace. There, they got hands-on experience with over a dozen new cutting-edge games pushing the boundaries of what games technology can do. Companies and research groups represented at the Marketplace included the MIT Media Lab, Google Social Good, and even students from the Parsons School of Design itself. There was a virtual reality fitness app from Blue Goji, and a chemistry education game called "Happy Atoms". BreakAway Games, a company dedicated to creating virtual experiences to improve real-world problem solving, brought to the floor a realistic healthcare simulation, while the National Parks Service, American Express, and Games for Change presented their collaboration – a fun, educational game commissioned as part of the National Parks Service's centennial celebration, called "Save the Park".
And that's just the tip of the iceberg. The diversity of this year's G4C Marketplace provided an exciting look into the future of gaming technology.
For information on how to apply for BAFTA Games membership, click here.