2 April 2010
Channel 4 Britdoc Foundation
BAFTA in New York announces a partnership with the Good Pitch at the Tribeca Film Festival.
BAFTA has become a partner of the Good Pitch at the Tribeca Film Festival. The Good Pitch is an initiative of The Channel 4 BRITDOC Foundation.
The Channel 4 BRITDOC Foundation is a London based social entrepreneurship organization bringing new thinking to public service delivery. The Foundation exists to nurture new British talent and new approaches in British documentary filmmaking. Working in a completely new way – alongside television – to develop, fund and distribute the work of the next generation of UK documentary filmmakers.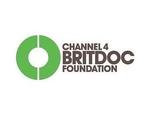 Over the past five years BRITDOC has been behind the success of British films such as Sundance winner Afghan Star, Tribeca winner We Are Together, campaigning films The End of the Line and others.
The Good Pitch is a key part of The Foundation's work – bringing in new partners from sectors that have not traditionally funded film such as foundations, NGOs and brands. Eight filmmaking teams will pitch their project and its associated outreach campaign at this dynamic event.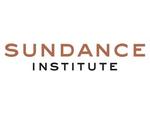 The Good Pitch in North America is a partnership between the Channel 4 BRITDOC Foundation and the Sundance Institute Documentary Film Program, supported by a spread of US philanthropists. The American Good Pitches predominantly feature US filmmakers. The Good Pitch @ Tribeca has a special emphasis on brand involvement and builds on work the Foundation has done in London with agencies such as Saatchi and Edelman.
BAFTA in New York has secured a limited number of seats for BAFTA members who are not pass holders. Tribeca Film Festival Industry Pass holders may attend the Good Pitch.
Good Pitch @ Tribeca
Date: 27 April 2010
Time: 9:30am - 4:00pm
Diker Pavilion,
The Smithsonian National Museum of the American Indian: George Gustav Heye Center,
1 Bowling Green,
New York, NY 10004
For more information on the program and projects check the Tribeca Website:
*http