15 January 2019
The BAFTA New York / New York Film Academy / De Witt Clinton High School Digital Storytelling Program recently held its first graduation ceremony with a festive screening of the students' newly completed short films. Over the course of eight Saturdays, ten eager and enthusiastic students made their way from the Bronx to the Film Academy's Manhattan campus to learn basic filmmaking crafts.
Classes in screenwriting, directing, cinematography, and editing enabled the students to tell stories in a medium for which they all have a great passion. Members of the BAFTA Outreach Committee as well as faculty and administrators from both schools, joined with the students' family and friends in the celebration. Aside from the newly acquired filmmaking skills, students experienced a real growth spurt in confidence, self-awareness, and expression. As they continue to find their voices, we look forward to experiencing more of their cinematic stories. 
As an added treat, the DeWitt Clinton students attended an exclusive pre-opening BAFTA screening of  SPIDER-MAN: INTO THE SPIDER-VERSE. After a lively Q&A, the students spent a generous amount of time speaking with the film's celebrated writer-producers Phil Lord and Chris Miller.  Needless to say, the movie's creators were mightily impressed when they learned that no less than Marvel legend (and Spider-Man creator) Stan Lee is amongst DeWitt Clinton High School's illustrious alumni! An inspiring time was had by all!
| | |
| --- | --- |
| BAFTA New York/David Beyda | BAFTA New York/David Beyda |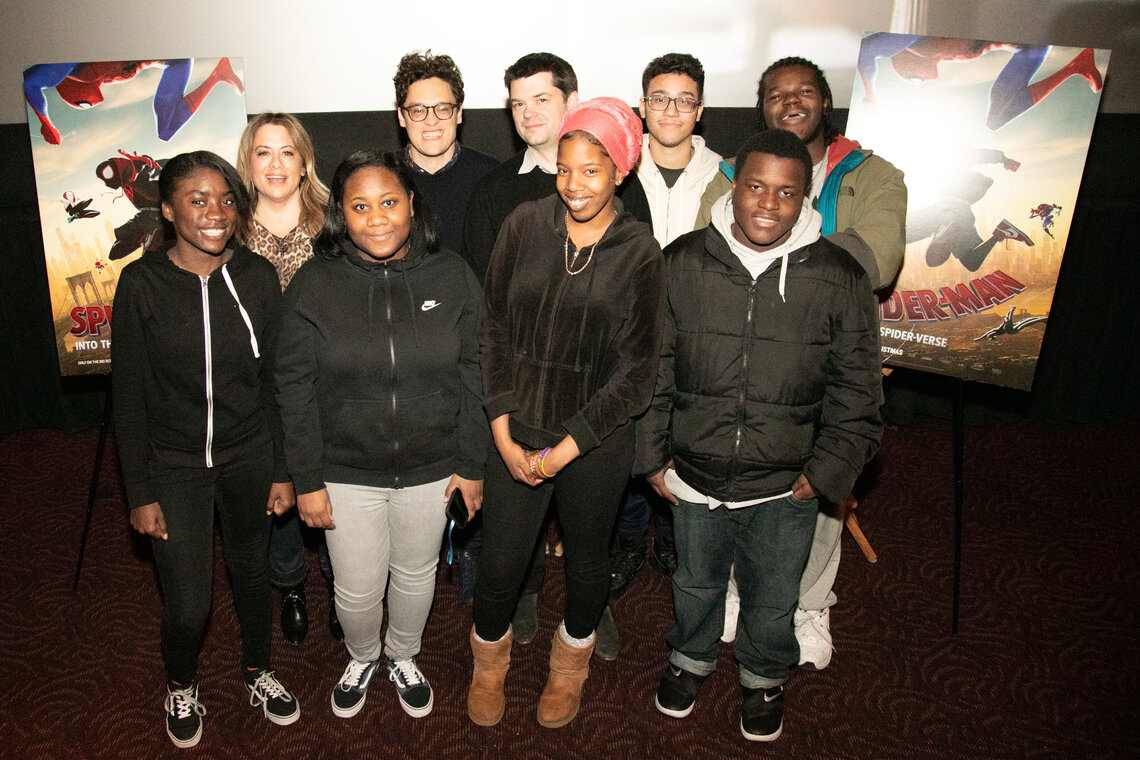 BAFTA New York/David Beyda