12 August 2013

George Fenton and Dario Marianelli will take centre stage for 'Conversations with Screen Composers' in September and November respectively.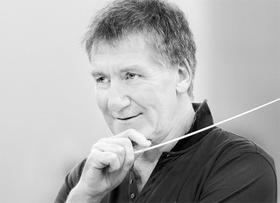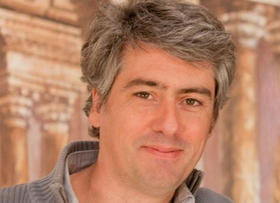 London, 12 August: The British Academy of Film and Television Arts (BAFTA) and the Royal Albert Hall have today announced two special events at which internationally acclaimed composers for film and television will discuss their work, illustrated with clips and live performances.
'BAFTA and the Royal Albert Hall present Conversations with Screen Composers' will welcome BAFTA-winning and Oscar-nominated composer George Fenton (The Blue Planet, Gandhi) on Monday 23 September, and BAFTA-nominated and Oscar-winning composer Dario Marianelli (Anna Karenina, Atonement) on Monday 25 November. Both events will take place in the Royal Albert Hall's Elgar Room from 7pm, and will be hosted by broadcaster Tommy Pearson.
The events mark the second year of BAFTA and the Royal Albert Hall's 'Conversations with Screen Composers', which gives the public an unrivalled opportunity to learn about the craft of composing from major composers, and celebrates the impact and importance of music in film, television and games. The composers who took part in the first year were Rachel Portman (The Duchess, Chocolat), James Hannigan (the Harry Potter and Lord of the Rings games), and Murray Gold (Doctor Who, Casanova).
Tim Hunter, Head of Learning and Events at BAFTA, said, "We are delighted to once again be collaborating with the Royal Albert Hall to provide the public with the opportunity to hear from such highly acclaimed composers. 'Conversations with Composers' has proved to be a worthy addition to BAFTA's year-round learning and events programme, which is committed to providing audiences with access to the professionals who have helped create their favourite films, television programmes and games."
The events are part of the Royal Albert Hall's More At The Hall series, which presents a diverse range of low cost events outside of the main auditorium including jazz, comedy, classical and world music, as well as cabaret events, talks and art and photography exhibitions. The Hall looks to provide memorable visitor experiences for all and, as a charity, these own-promoted events form a part of its extensive public benefit remit.
Mehdi Aoustin-Sellami, Head of Programming at the Royal Albert Hall, said: "We are thrilled to welcome back these BAFTA talks as part of our diverse More At The Hall program. These events are a must for fans of film to discover, directly from the composers themselves, how music plays such an integrated role in the movie making process."
British composer George Fenton's credits include Gandhi, Cry Freedom and Dangerous Liaisons. His work in film and television has seen him score over 100 films, collaborate with some of the most influential filmmakers in the UK and gain four BAFTA Awards, 13 BAFTA nominations and five Oscar nominations. His scores for the Earth trilogy (The Blue Planet, Planet Earth and Frozen Planet), have won numerous awards, including a BAFTA for Best Original Television Music and two Emmys for Outstanding Music Composition for a Series.
Italian composer Dario Marianelli's iconic scores have provided the soundtrack to celebrated British films including Atonement, for which he won an Oscar and a Golden Globe and was BAFTA-nominated, and Pride and Prejudice, which was Oscar-nominated. His work on Anna Karenina gained him BAFTA, Oscar, and Golden Globe nominations and an Ivor Novello Award for Best Original Score.
Tickets for 'BAFTA and the Royal Albert Hall present Conversations with Screen Composers' are £10 for each event and are available now through The Royal Albert Hall box office (www.royalalberthall.com or 0845 401 5034). These talks will be held in the Hall's Elgar Room with theatre-style unreserved seating.
Additional material from both events will be available on BAFTA Guru, BAFTA's online learning channel (www.bafta.org/guru).
'BAFTA and the Royal Albert Hall present Conversations with Screen Composers' is sponsored by PRS for Music, and supported by The Academy Circle, a small group of influential supporters who make a significant donation each year to support BAFTA's charitable activity.
For further information, please contact:
For BAFTA:
Rosie Mann / Hollie Rendall at Kindred Agency
Tel: 0207 010 0843 / 020 7010 0829
Email: Rosie Mann / Hollie Rendall
For Royal Albert Hall:
Sean Carrigan
020 7959 0531
Email: Sean Carrigan
About BAFTA
The British Academy of Film and Television Arts is an independent charity that supports, develops and promotes the art forms of the moving image by identifying and rewarding excellence, inspiring practitioners and benefiting the public. In addition to its Awards ceremonies, BAFTA has a year-round Learning & Events programme that offers unique access to some of the world's most inspiring talent through workshops, masterclasses, lectures, scholarships and mentoring schemes, connecting with audiences of all ages and backgrounds across the UK, Los Angeles and New York. BAFTA relies on income from membership subscriptions, individual donations, trusts, foundations and corporate partnerships to support its ongoing outreach work. For further information, visit www.bafta.org and www.bafta.org/guru.
About Royal Albert Hall
The Royal Albert Hall is the world's most famous stage. Its breathtaking auditorium hosts over 370 shows a year by the world's greatest artists. The magical atmosphere combined with inspired artists creates legendary events.
Opened in 1871 as part of Prince Albert's vision for a centre for the Arts and Sciences, the Hall is a registered charity which operates without public funding, remaining true to his founding ambitions within a modern context. Extending the brand with 200 events outside the auditorium, the Hall has broadened its appeal to younger, diverse audiences whilst still engaging its existing customers.
The Hall also offers the Elgar Room, a state-of-the-art small-scale performance space which hosts performances of classical music, jazz and world music, comedy, dance and hush, a series of gigs for just signed bands throughout the year. In the main auditorium, it offers the Albert Sessions, an initiative that encourages up and coming acts to play at the Hall by offering reduced rental fees to promoters and lower ticket prices to encourage younger audiences to visit the Hall. It also works extensively with schools, young people, disadvantaged groups and partners such as Music For Youth through its Education programme, reaching over 100,000 participants each year as part of its extensive public benefit remit. It has also been appointed by the Arts Council as one of the country's regional music education hubs.
Series supported by: