4 June 2013
In partnership with Burberry, 'Breakthrough Brits' will showcase and support the next generation of creative British talent. Call for nominations is now open.
London, 4 June: The British Academy of Film and Television Arts (BAFTA), in partnership with Burberry, has today announced that it is inviting nominations for a new initiative – 'Breakthrough Brits' – that will celebrate and support the UK's future stars of film, television and games. Up to 20 talented newcomers will be selected by a BAFTA panel to take part in a day of in-depth career guidance and mentoring from leading industry figures at BAFTA's headquarters, 195 Piccadilly, in London in October. The day will conclude with an evening reception at Burberry's global flagship store, 121 Regent Street, and those selected will go on to receive a year of free access to BAFTA events as well as mentoring and guidance sessions as they move into the next stage of their careers.
Amanda Berry OBE, Chief Executive of BAFTA, said: "We are incredibly excited to be working with Burberry to provide this platform for emerging talent. It's a fantastic opportunity for newcomers to showcase their work on a public stage, and to make the industry connections that are so important to developing their careers both nationally and internationally. We hope their achievement will inspire others taking their first steps into the film, television and games industries."
BAFTA is now accepting applications for 'Breakthrough Brits'. Proposed candidates must be UK nationals at the start of their career who are making a name for themselves as a performer or in a craft specialism within film, television or games. We are looking for people who have been involved with a piece of work that has been theatrically released, broadcast or published between October 2012 and October 2013 in either a supporting or leading role. Their first lead role on a production should have also happened during this time, though it may still be in production. The deadline for nominations is Monday 24 June. The deadline for applications is 10am on Monday 8 July.
A cross-industry jury of leading figures will select the successful Breakthrough Brits from a shortlist created by separate sub-committees of film, television and games professionals.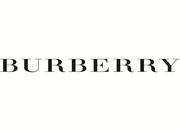 In addition to the career events at BAFTA and the reception at Burberry 121 Regent Street, which will take place on Monday 21 October, the Breakthrough Brits will receive multiple career-focussed mentoring meetings with jury members, potential funders and the wider industry, and free access to BAFTA events around the UK, over the course of the year. A special publication featuring the Breakthrough Brits will be distributed to industry and to career-starters across the country.
---
Contact
For further information, please contact Freud Communications:
Vicky Grayson | T +44 20 3003 6327 | E [email protected]
---
About BAFTA
The British Academy of Film and Television Arts is an independent charity that supports, develops and promotes the art forms of the moving image by identifying and rewarding excellence, inspiring practitioners and benefiting the public. In addition to its Awards ceremonies, BAFTA has a year-round Learning & Events programme that offers unique access to some of the world's most inspiring talent through workshops, masterclasses, lectures and mentoring schemes, connecting with audiences of all ages and backgrounds across the UK, Los Angeles and New York. BAFTA relies on income from membership subscriptions, individual donations, trusts, foundations and corporate partnerships to support its ongoing outreach work. For further information, visit www.bafta.org, and to access the best creative minds in film, TV and games production visit www.bafta.org/guru.
---
About Burberry
Burberry, established in 1856, is an iconic British brand synonymous with innovation and craftsmanship. Based in London under the direction of Chief Creative Officer, Christopher Bailey, the brand has a global reputation for pioneering design and fabrics. By exploring unique brand innovations such as Burberry Acoustic, Art of the Trench and fully immersive runway shows, Burberry continues to connect heritage with cutting-edge technology and digital media. It is listed on the London Stock Exchange (BRBY.L) and is a constituent of the FTSE 100 index.
---