Click here to explore the 2019 BAFTA Student Film Awards Finalists!
Congratulations to all the Finalists!
---
The BAFTA Student Film Awards are an annual event celebrating the works of the next generation of talented and innovative filmmakers from around the globe.
We ask film schools from around the world to submit their best work and members of the British Academy review the submissions and select the best films over the course of three rounds of voting. 
In the process, we connect the students who participate with the wealth of expertise represented by the BAFTA membership and we provide a showcase for the industry to uncover the latest global talent. 
To strengthen the connection with BAFTA, we program events throughout the life of the competition to provide professional and artistic guidance to the filmmakers as they make the transition from film school into the industry.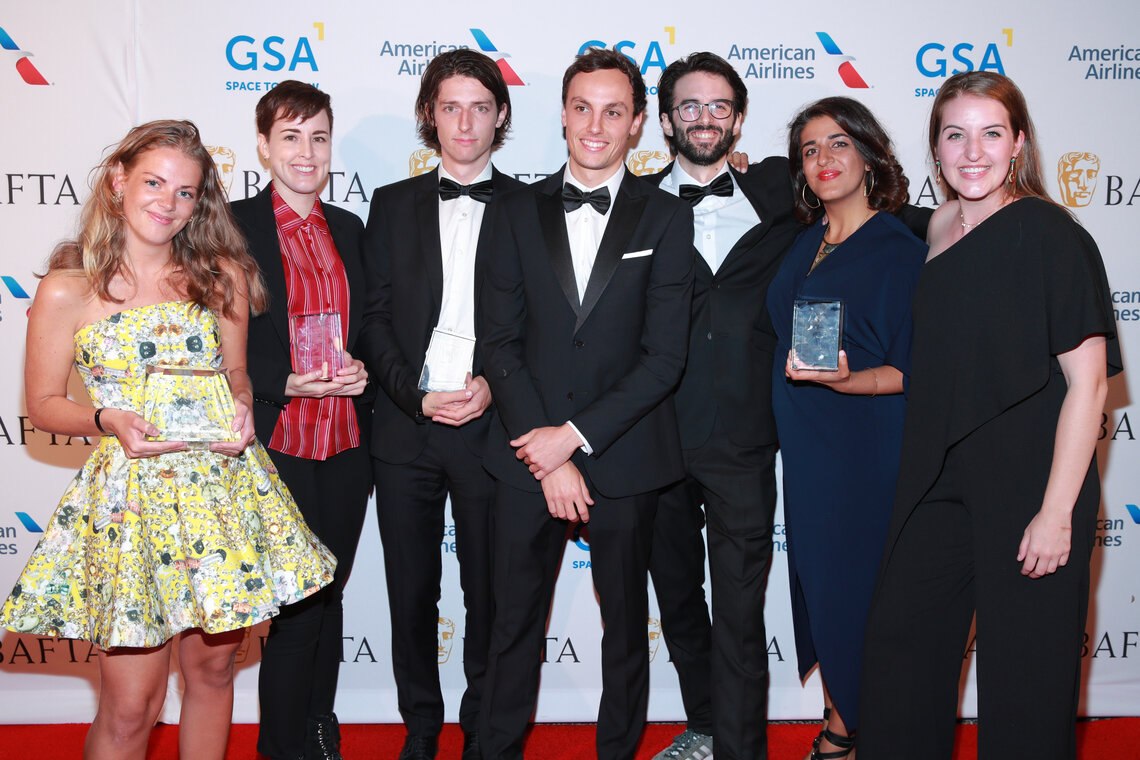 Getty Images for BAFTA LA
Featuring an evening of student films selected by a panel of industry professionals, BAFTA members are invited to select the best films on the night in the categories of animation, live action, and documentary, each of which receives the BAFTA Student Film Award. A Special Jury comprised of entertainment industry luminaries also recognizes a film with the Special Jury Prize.  Previously limited to the film schools of the US, in 2017, for the first time the event expanded to include schools from around the world. Click here to learn more about the Student Film Awards competition!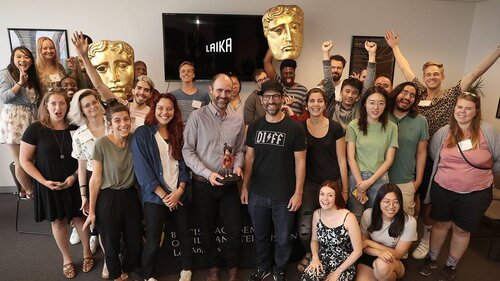 Our Student Film Awards finalists are all invited to Los Angeles to participate in a number of events and programs designed to expose and introduce them to industry professionals. In addition, filmmakers who are shortlisted, reach the finals, or receive awards as part of the BAFTA Student Film Awards are given opportunities to participate in BAFTA's global New Talent programs.  Click here to learn more about the Student Film Awards Programming!
---
Previous Winners:
2018
Esteban Bravo & Beth David - In A Heartbeat - Ringling College of Design (Animation)
Kevin Wilson Jr. - My Nephew Emmett - NYU's Tisch School of the Arts (Live Action)
Lindsey Parietti - Blood Island - University of the West of England (Documentary)
Lucia Bulgheroni - Inanimate - National Film & Television School (Special Jury Prize)
---
2016
Clara Roquet - 'El Adiós' (Columbia)
Seth Boyden - 'An Object at Rest' (CalArts) Special Jury Prize
---
2014
Annie Silverstein - 'Skunk' (UT Austin) (both prizes)
---
2012
Julio Ramos -'Una Carrerita, Doctor!' (UCLA)
---
2010
Andrew Spieler - 'The Response' (AFI) – Tied
Christina Rubenstein – 'Unrest' (AFI) – Tied 
---
2008
Melanie McGraw – 'Pit Stop' (USC)
---
2006
Adam Parrish King – 'The Wrath of Cobble Hill' (USC)
---
2004
Sharat Raju - 'American Made' (AFI)
2017
Alicja Jasina - Once Upon a Line - USC (Tie - Animation)
Kal Athannassov, John McDonald and Echo Wu - The Wishgranter - Ringling College of Art & Design (Tie - Animation)
Jimmy Keyrouz - Nocturne in Black - Columbia University (Live Action)
Daphne Matziaraki - 4.1 Miles - UC Berkley (Documentary & Special Jury Prize)
---
2015
Henry Hughes - 'Day One' (AFI)
Zoe Lubeck - 'Lucy' (DePaul) Special Jury Prize
---
2013
Andrej Landin - 'Into The Silent Sea' (Chapman)
Patrick Dickinson - 'Usagi-San' (AFI) Jury Prize
---
2011
Lorne Hiltser -'Le Jeu Des Soldats' (AFI)
---
2009
Rob Connelly – 'Our Neck of the Woods' (USC)
---
2007
Vineet Dewan – 'Clear, Cut Simple' (USC) – Tied 
Danielle Shamash – 'The Sunday Man' (AFI) – Tied 
---
2005
Suny Behar – 'Chaos Theory' (UCLA)