---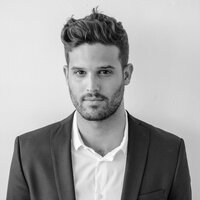 Maor Azran – Producer – First Year
Originally from Israel, Azran began his producing career while in the IDF, where he produced army-wide cultural events. Azran also executive produced leading television programs including THE BEAUTY AND THE BAKER, THE VOICE, and THE AMAZING RACE. He also worked as an executive for Keshet, overseeing unscripted development. In 2018 he graduated from the AFI Conservatory, where he produced the AMPAS's Student Academy Awards nominee MARRIAGE MATERIAL-THE MUSICAL. He has a blind script deal with ABC Signature.
---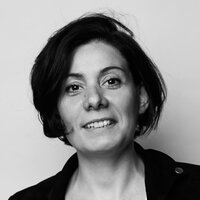 Christel Chaudet – Video Producer – Second Year
A degree in Fine Art Painting opened Christel's mind to a life of exploration. She shot short and long-form drama as a Director of Photography worked as a Shooting AP for TV channels such as Channel 4, BBC and ITV in the United Kingdom and has been creating high-end branded content for the Fashion and Beauty industry. Now living in LA, she strives to constantly push the boundaries of her creativity.
---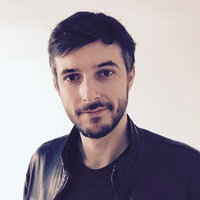 Pete Cooksley – Producer – Second Year
Pete is a Showrunner and Producer in the unscripted TV world, specializing in entertainment and documentaries.  He's held senior roles on the major network shows THE MASKED SINGER (Fox), BRING THE FUNNY (NBC), WORLD OF DANCE (NBC), and THE FOUR (Fox), and he's co-created and Executive Produced digital series for History, Fusion and Fullscreen.  Before moving stateside, he produced and directed many British primetime shows, including the BAFTA-winning YOUNG APPRENTICE and THE CHOIR.
---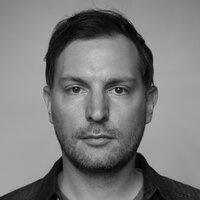 Nick Horton – Development Producer – Third Year
Nick is a development creative and writer with credits for shows broadcast on the BBC, BBC America, ITV, Channel 4, Sky, and Discovery; including OUR DANCING TOWN and POACHING WAR. Nick co-wrote the WITNESS PROTECTION pilot, which was selected for Sundance Institute's New Voices Lab and is now being developed as a TV series. Nick has recently worked with BBC Studios, All3Media, and Religion of Sports to develop a range of programs for both linear and digital broadcast.
---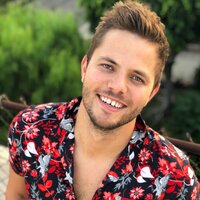 Daan Jansen – Segment Producer – Second Year 
Daan Jansen is a director, writer and producer. He created the award-winning series SHOW-ME CHEFS, winning two regional Emmy Awards and nominated for a College Emmy Award, along with many others. Daan made his directorial debut with the official Outfest selected digital series TO BE ME. He has worked for MGM, Spike TV, and Disney. Daan is currently a Producer on ABC's highest rating shows, THE BACHELOR, The BACHELORETTE and BACHELOR IN PARADISE.
---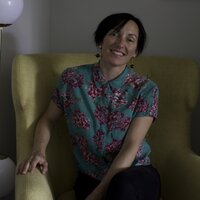 Martina Silcock – Producer – First Year 
Martina was born and raised in Manchester, UK. She has worked on a variety of feature films and TV dramas, including THE LAST KINGDOM, CURFEW, and MAN IN AN ORANGE SHIRT. She has Produced and Line Produced several short films in the UK. She has just finished post on her first US short as Producer, A PERFECT CIRCLE, and is currently working across several film projects. Her aim is to tell stories that focus on under-represented voices.