28 July 2015
BAFTA Los Angeles is proud to introduce the current participants of our Newcomers Program.
The BAFTA Los Angeles Newcomers Program offers UK professionals and students a supportive hand during the early stages of their careers in the US. The program is aimed at UK industry professionals and students who work in or study film or television and have recently moved to Los Angeles.
Each participant is assigned a mentor from the BAFTA Los Angeles Membership, to help support and guide their transition to the US industry.
Members interested in serving as a mentor to one of our Newcomers are encouraged to contact us with offers of mentorship for our participants.
Participants of the 2015/16 program:
Stephanie Ancell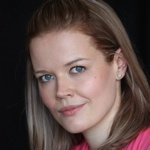 Stephanie was shortlisted for the BAFTA Rocliffe's New Writers' Forum at the New York Television Festival in 2012. She has had several sitcom pilots optioned and most recently a feature film, which is in development. Currently enrolled in UCLA's Professional Program in Writing for Television, Stephanie also studies improvised comedy at Los Angeles' Upright Citizens Brigade Theatre. Stephanie is a graduate of the University of Leeds where she was President of the Filmmaking Society.
---
Harriet Beanland
Hatti is a British born cinematographer raised in East Anglia. Her work combines a sensitivity and distinct sensibility with a strong technical background and a wealth of onset experience, having worked on films such as GRAVITY (Emmanuel Lubezki AMC ASC) and RUSH (Anthony Dod Mantle BSC ASC). Hatti studied Fine Art at Glasgow School of Art and Cinematography at the University for the Creative Arts before attending The American Film Institute. Hatti works both in the USA and the UK. 
---
Adam Blake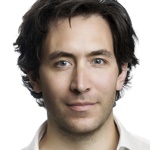 Adam grew up wanting to be an actor and he feels incredibly fortunate to have been able to pursue his dream.  He trained with The Actors Company in London and went on to perform in several award winning films, stage shows and commercials.  With parents who are writers, it seemed inevitable a foray in to this field would follow; in the last few years it duly has, with several projects in various stages of development.
As a recent transplant to Los Angeles, Adam is honored and extremely excited to have the opportunity to be a part of BAFTA Los Angeles's Newcomers Program and develop further as a performer, writer and arts professional.
---
Julian Booth
Julian is a Welsh actor/stand-up comedian originally from Newport, South Wales. Previously a musician and lawyer, he found his way into acting by chance when cast in a play after attending an open-call London audition. After completing formal acting training in London, he then studied in Los Angeles with well-renowned method-acting coach and former film/television actress Dianne Hull, herself taught by Lee Strasberg and legendary American director, Elia Kazan. After recently moving to LA, Julian has wrapped up two indie-features AS WORLDS COLLIDE and CULT OF VAMPIRE, with a further four features and three TV series lined up over the next two years. 
---
Bernard Bullen
Born and raised in Madrid with a British father and bilingual education, Bernard studied drama at the Classical Theatre Company, as well as, the Spanish National Theatre. After moving to London, he worked with award-winning directors Hugh Hudson and Costas Gravas. Now based in, Bullen can be seen in John Wells' upcoming comedy ADAM JONES, acting alongside Bradley Cooper, Daniel Bruhl and Sarah Green. Bernard hopes to keep expanding his career in the US where he has been so well received so far.
---
Lara Clear
Lara Clear, originally from London, is an actress and producer. After training at both The Urdang Academy and RADA she performed in various UK film and theatre, before treading the boards in NYC for the last couple of years. She has appeared in numerous print and on-camera commercials globally. She is the current Voice for Vistaprint and Sky Living and most recently she attended the 68th Cannes Film Festival with her film in which she produced and starred. New to LA, she is honored and excited to be selected as a participant of the BAFTA Los Angeles Newcomers Program.
---
Ross Cohen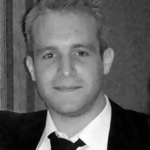 Born and raised in Liverpool, Ross moved to LA to attend the graduate film program at the USC. While attending, he interned for Paul Thomas Anderson on "The Master" and for Quentin Tarantino on "Django Unchained" and directed WILLOWBROOK, a short film that premiered at the Tribeca Film Festival. Ross has directed music videos and commercial spots for brands such as Porsche, AT&T and Island Records and is currently developing his narrative feature film debut.
---
Chloe Farnworth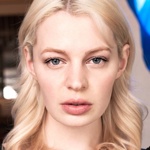 Chloe was born in Herefordshire and brought up home schooled. She started acting in theatre from a young age and got her first part playing "May" in Sam Shepard's Fool for Love, which had a run at The Tristan Black Theatre in London.
Chloe trained at The Central School of Speech and Drama in London and soon started to make her mark in film. She landed her first leading role at the age of nineteen in the indie feature film, The Watch. Since then, she has constantly been working in film and is now based in Los Angeles, having just completed filming her first US feature film, Bigger Than The Beatles.  She has also been cast to play "Molly" in US indie feature film Steps directed by award-winning Pascual Sisto, as well as being cast to play one of the leading roles in the indie feature The Human Bid filming in Spain later this year.
---
James Hansen
James was born in Hong Kong and moved to LA immediately after graduating from the Professional Acting MA at the Bristol Old Vic Theatre School. Prior to that he went to the University of Cambridge to read Archaeology and Anthropology. He has appeared in international tours of Antony and Cleopatra, Much Ado About Nothing, and Peter Pan. 
He has a passion for movement with experience in creature work, static trapeze, aerial silks, and free running. 
---
Zara Hayes
Zara has directed a number of successful documentaries, both in features and for TV. Recent credits include cinema's Battle of the Sexes, the BBC's Clothes to Die For and Channel 4's 12 Year Old Lifer.  Here in LA, she recently completed a film about artist Derek Boshier for the BBC.  Zara is in development on a slate of scripted projects, including her debut narrative feature, which is a US/UK co-production.
Find her online @zarhayes.
---
Amber Hodgkiss
Amber was born and raised in Wigan, started acting from a young age and attended the Octagon Theatres youth program. She landed her first professional TV job while still at school on TV show GRANGE HILL. 
Hodgkiss studied at the Manchester school of acting for 3 years working small parts on TV shows such as DOCTORS, BEDLAM, and CASUALTY and got her next regular role as Caroline in the soap, HOLLYOAKS. She moved to LA this year, and landed her first role in the comedy pilot, ZABRUSO. 
Hodgkiss also models and was featured in Vogue Italia this year.
---
Kerry Kolbe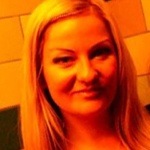 Kerry is an award-winning filmmaker and fellow of the Clore Leadership Programme. She is currently studying screenwriting at UCLA and working on an AHRC-funded research project about showrunning. She is a founder of UK film charity Signal Film and Media, a BFI provider of industry training for young people and under-represented groups. Kerry's most recent short, The German Who Came to Tea, won Best Short Film at the Hot Springs Documentary Film Festival 2013.
---
Paul Kowalski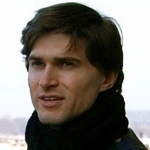 Paul is an LA-based writer/director, and Directing Fellow graduate of the American Film Institute. Born in London to nomadic Poles, he grew up on four continents and later studied literature at Brown University, where he published a collection of short stories and made his first films. His debut short, BATTERSEA, featuring London's iconic power station, premiered at the 2012 Raindance Film Festival. Another film, SHADOWS, stars Karolina Wydra (TRUE BLOOD, HOUSE), and was an official selection of the North Hollywood CineFest and Polish Film Festival. His most recent project is the psychological thriller, BREATHE, starring Kristof Konrad (HOUSE OF CARDS) and Alicja Bachleda (ONDINE, TRADE) about a neurosurgeon derailed by the haunting memories of his wife's death. Paul is currently developing several features, including a thriller in which technology, crime and the supernatural meet, and a drama about a theatre student's descent into madness. His style tends towards dark psychologies, hypnotic imagery, and themes of exile, obsession and the uncanny.
---
Declan Michael Laird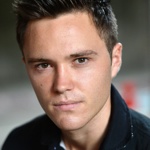 Declan left high school aged 15 to play professional soccer but his career was short lived due to a bad knee injury. He then found his way into acting and became a series regular on BBC show 'River City'. After working in the UK regularly, and winning awards at the Edinburgh and Glasgow film festivals for 'Best Actor' he was offered a 100% scholarship from the Stella Adler Academy Of Acting (the first to do so since Robert De Niro). Since being in the US, Declan has booked two pilots, been the lead in two plays and recently became the face of Coca Cola for the 2014 World Cup.
---
Gabrielle Lewis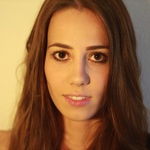 Born and raised in London, Gabrielle did her undergraduate degree at the University of Bristol. In 2012, she completed her MA in English and American Literature at Northwestern University, Chicago, where she specialized in post-colonial English literature and early revolutionary American literature. After graduation, Gabrielle moved to LA and now works as a film and literary analyst at EMA, a production company on the Paramount Lot. She has just taken on the role of Associate Producer for their latest project in development.
---
Louisa Lytton
Louisa Lytton attended the iconic Sylvia Young Theatre School. It was this platform that lead to Louisa securing her first professional role as Ruby Allen in BBC's BAFTA award-winning EASTENDERS in 2005 and has since gone on to sustain a successful career in the industry. From starring in ITV'S police drama THE BILL, becoming a finalist on BBC's STRICTLY COME DANCING, touring with the British Shakespeare Company and has more recently appeared as the lead in ITV's comedy EDGE OF HEAVEN. 
As well as a consistent acting career Louisa has been busy producing and presenting 'Don't Look Back' a documentary that shows the daily struggles of young people suffering with RP (retinitis pigmentosa), a degenerate eye condition. Moving to LA and being welcomed as a participant of the BAFTA Los Angeles Newcomers Program is something Louisa is most grateful for.
---
Hayley McLaughlin

Hayley McLaughlin is a Scottish Film and Television actress based in Los Angeles, and is the recent proud owner of a Green Card. She is a conservatory trained Actress, and was granted a Scholarship to attend the 'American Academy of Dramatic Arts', Los Angeles. 

This year, Hayley landed a Leading role in THE LIBRARIANS TNT (US)/Syfy (UK) alongside Noah Wyle and Rebecca Romijin. She will resume filming Season 3 later this year. Hayley is thrilled to be selected as a participant of the BAFTA Los Angeles Newcomers Program, and looks forward to seeing where this journey takes her. 
---
Samantha Mesagno
Samantha is a professional actor, presenter and voice over artist, gaining her Master's Degree from the prestigious Royal Central School of Speech and Drama. Her extensive experience in Film, TV, Theatre, and commercials includes recent professional credits in the British Independent feature films "Freesia" and "27, Memory Lane", "The Sarah Millican TV Programme" for the BBC and the lead role in a crime drama for the Discovery Channel aired in both the UK and USA. Samantha is also the ongoing host for "That's English", a popular daytime education show for Spanish TV and is currently involved with Disney on a new Children's Drama. Samantha is loving every moment in LA and is honoured and delighted to have been selected as a participant of this year's BAFTA Los Angeles Newcomers Program.
---
Sunny Midha
Sunny has a background in investment banking, film production and technology and has degrees from the London School of Economics, the National Film & Television School (Toledo Scholar) and is currently completing his MBA at the University of Southern California.  He is currently interning at a leading venture capital firm with a focus on areas such as media, technology, gaming, virtual reality and content.
---
Cameron Moir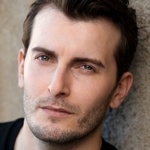 Cameron Moir is an Actor, Writer and Producer whose professional work includes performances on stage, television, and in feature films. Moir graduated from the prestigious Stella Adler Studio of Acting where he learned to perfect his method acting techniques. Cameron has starred along side such talents as Liam Neeson, Michelle Dockery and Sophie Kennedy Clark. Cameron had his LA Debut in the world Premiere of Josefina Lopez's (Real Women Have Curves) play Hungry Women. The LA TIMES said "Cameron Moir's Le Coq Rouge squeeze are representative examples of a wonderful ensemble". He just wrapped a Short Film named Desire with Johnny Knoxville and has numerous upcoming roles. He is Producing three Web Series one of which being his own Englishman In LA which won several Awards at The LA Web Series Festival. Cameron is honored to be part of the BAFTA Los Angeles Newcomers Program and is grateful to be mentored by such an iconic organization.  
---
Denise Nicholson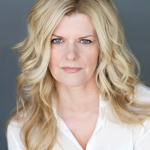 An actress, born and raised in Edinburgh, Denise found her passion performing in the Edinburgh Fringe Festival in her late 20's.  She moved to London to attend drama school and has since had the privilege of working on 2 BAFTA Scotland award winning TV series alongside a BAFTA Scotland award-winning director.  She has also worked on a number of short films and theatre productions, both in London and Scotland.  Denise moved to LA in February 2014 to focus on TV and film roles, and is delighted to be part of the BAFTA Los Angeles Newcomers Program.
---
Joseph Oppenheimer
Joseph has obtained invaluable experience at organisations including BBC's Storyville. His first film, CHECKPOINT, was officially selected for the Channel 4 BritDoc festival. He has since made a number of short form dramas drawing on his experience as a Criminal Barrister (defence attorney). He has an authentic knowledge of Britain's criminal justice system, and has worked on murder and serious drug cases. This broader life experience has informed both his subject matter and sensibility. 
---
Valerie Osibona
Writer and aspiring actress, Valerie has a background in drama and theatre performing, she graduated with a degree in Media Arts: Film and Television production and specialized in World Cinema. She spent several years in Entertainment PR and the Investment Industry, and was able to gain her Masters in Brand Management.  Valerie is currently attending UCLA and working on her drama pilot centred on women and culture.
---
Vicky Petela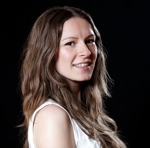 Born in Manchester and with 10 years' experience in Film and Media, Vicky produced her first feature film at the age of 21.  After graduating with a Masters in Producing from the National Film and Television School, she produced projects for Disney, Warner Brothers, Endemol and ITV Studios.
She is currently producing Ghanaian filmmaker Nana Ghana's feature 'LA Woman Rising', narrated by James Franco, and a Transgender in Thailand feature documentary by artist Rae Threat.  
---
Jeffrey Postlethwaite
Jeffrey Postlethwaite is known for the role Henry in the BAFTA award winning BBC drama Peaky Blinders. His career has since gone from strength to strength having had a film shown in Cannes film festival 2015 and landing a role in the feature film The White King alongside his identical twin brother, which filmed in Budapest this summer. Jeffrey is also producing and currently working on a new pilot with his twin brother.
---
Matthew Postlethwaite
Matthew was born in Whitehaven, Cumbria and recognised for his roles as Nipper in the BBC's Peaky Blinders series 1&2 (2013-2014), Walt Flanagan in the Kevin Smith biopic Shooting Clerks (2015) and Joseph Melby in Blood (2014). He is also the identical twin brother of actor, Jeffrey Postlethwaite.
He is currently Shooting the feature 'The White King based on the Award-winning Novel by Gyorgy Dragoman. And Producing his own show, with his brother called #Twinning.
---
Sam Radclyffe
Having grown up in London and Oxfordshire, Sam completed his undergraduate degree at the University of Bristol. He trained at PwC before joining Sir Elton John and David Furnish's production company Rocket Pictures and founding mr Pictures - a production company for music videos, short films and commercials.
Sam is now part of the Independent Film Group at United Talent Agency, working with a team that focuses on global film finance, packaging and distribution strategies for independent and co-financed feature films."
---
Sharon Rapose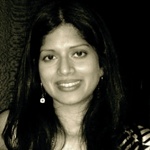 Sharon Rapose is a writer, editor and producer. She has taught television writing as a postgrad TA at the UCLA Department of Film, TV and Digital Media and was a script analyst for Herrick Entertainment. She is the editor of new book 'TV Outside the Box: Trailblazing in the Digital Television Revolution' by Neil Landau and is editing / script writing for Natasha Scripture's new book about love and humanitarian work. Sharon writes scripts with a social impact at their heart. She produced Joanna Hogg's 'Exhibition' (2013), which received 5 stars in The Times and The Guardian.  She has a Masters with Merit from the University of London and previously worked for the United Nations.
---
Oliver Ridge
After originally studying at Vancouver Film School, in 2014 Oliver graduated with an MA in Screen Acting from Drama Centre London.
Arriving in Los Angeles at the start of 2015, Oliver established his own production company, Blood Moon Creative. With its first feature, 'Last Days of Summer', now in pre-production, and a second feature in development, Oliver is also preparing several short films for presentation at festivals in the US and Europe.
As passionate about writing as he is performing, Oliver continues to contribute to writing projects with collaborators in the UK and the U.S. Following the recent announcement of it's partnering with CME, Spring 2016 will see the release by Blood Moon Creative of 'Powerless', an all-new comic series that indulges at least one of Oliver's guilty pleasures.
---
Alexander Rudd
Alexander Rudd is a Composer and Songwriter. He has worked in a wide arena, performing internationally as a singer pianist, writing for film and theatre, collaborating with visual artists and composing and conducting for concert commissions. In 2008 he received a Fulbright scholarship to study at the University of Southern California. He has composed the scores for numerous plays, including collaborations with the Royal National Theatre, The Old Vic and The Barbican. Recent TV projects include music for, Traders, Millions by the Minute (BBC) and You Can't Get the Staff (Channel 4). Alexander is currently composing an album of new songs with Academy Award-winning Lyricist Don Black for Sony/ATV.
---
Anna Sambrooks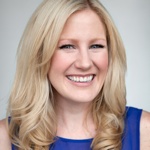 Anna originally hails from Merseyside. After a short stint in the award winning series Brookside she went on to train at The Italia Conti Academy of Theatre Arts in London. After graduating she worked extensively in film, theatre and voiceover notably performing her dream role Linda to critical acclaim in the award winning musical Blood Brothers both in London's West End and on the UK tour. Since arriving in LA a few months ago Anna has been privileged to work with some very talented filmmakers on a number of film projects. Anna is delighted to be invited to part of the BAFTA Los Angeles Newcomers Program. 
---
Cecilia Shakerley
Cecilia Shakerley is Head of Development at Twofour America. She is responsible for the US slate for the Emmy-award winning international indie, coming up with original programming for networks like Discovery, History and Nat Geo, as well as adapting critically acclaimed UK series like Educating Yorkshire and Harry's Arctic Heroes for the US market. Last year Cecilia directed and produced her first independent documentary in Antarctica, now in post-production. 
---
Natalie Stone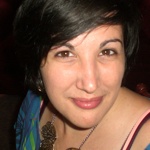 Natalie Stone is a writer/director, awarded the Frank Volpe Scholarship at USC for her MFA in Screenwriting. Her short was selected for funding as a Peter Stark Special Project 2014. In Cardiff, she founded non-profit - Empty Pocket Theatre - producing thirteen plays. Her work has been showcased by National Theatre Wales and the Sherman Theatre, she has written twelve plays, directed nine and was nominated for a National BBC Award for her radio play.
---
Benjamin Wilkinson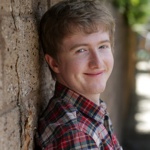 Born and raised in Britain, Benjamin moved to Los Angeles at the age of 18 to pursue his directing, writing and film scoring ambitions. After acting in a vast range of film and theatre projects across the UK, he discovered that his greatest passions exist behind the camera, and is now studying Film Production at the world-renowned USC School of Cinematic Arts. He is currently in pre-production for his next film, which he will write, direct and score, and is incredibly grateful to be a member of the BAFTA Los Angeles Newcomers Program.