4 June 2014
BAFTA Los Angeles is proud to introduce the current participants of our Newcomers Program.
The BAFTA Los Angeles Newcomers Program offers UK professionals and students a supportive hand during the early stages of their careers in the US. The program is aimed at UK industry professionals and students who work in or study film or television and have recently moved to Los Angeles.
Each participant is assigned a mentor from the BAFTA Los Angeles Membership, to help support and guide their transition to the US industry.
Members interested in serving as a mentor to one of our Newcomers are encouraged to contact us with offers of mentorship for our participants.
Participants of the 2014/15 program:
Katie Amess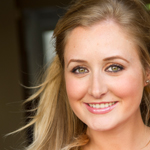 Katie is a British born actress hailing from the sunny shores of Southend ‐ on ‐ Sea, Essex. She trained at The Central School of Speech and Drama and in 2004 won the "Helen Mirren Award" for acting achievements. Starting out in theatre in London winning leading roles in Midsummer Night's Dream and Hamlet as well as being chosen to perform at The Millennium Dome, Katie has gone on to appear in numerous TV, film and commercial roles. Her latest commercials airing in both the UK and the US include Nintendo, Just Dance 3 & 4, Wen Haircare and Premier Inn.
---
Stephanie Ancell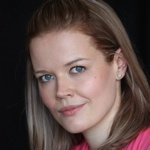 Stephanie was shortlisted for the BAFTA Rocliffe's New Writers' Forum at the New York Television Festival in 2012. She has had several sitcom pilots optioned and most recently a feature film, which is in development. Currently enrolled in UCLA's Professional Program in Writing for Television, Stephanie also studies improvised comedy at Los Angeles' Upright Citizens Brigade Theatre. Stephanie is a graduate of the University of Leeds where she was President of the Filmmaking Society.
---
Simon Arthur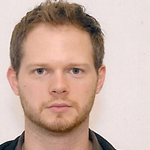 Simon, a writer-director, was nominated in last year's Independent Spirit Awards. His debut feature Silver Tongues won the Audience Award at Slamdance, and premiered at San Sebastian where Peter Bradshaw of The Guardian said it was "the big discovery of the festival." The film won further awards at Stockholm, Naples and Athens festivals, was distributed by Virgil Films in the U.S., and is now available on Netflix Instant/ iTunes etc.
---
Laura Barney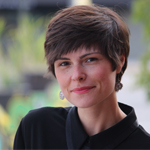 Recipient of a first class degree from Liverpool John Moores University, Laura has spent much of her career in London working at several well-respected television production companies. She has worked with numerous production teams on shows for the BBC, Channel 4 and Sky TV. Now in the U.S. she works as a freelance researcher, while continuing to develop her own television show ideas. Laura is excited to get her teeth into the American entertainment industry and is keen to make a career in television development.
---
Marcia Battise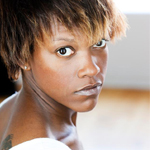 Marcia trained at Mountview Theatre School receiving scholarship awards from; Lillian Baylis, Sir Ralph Richardson, The Stage Newspaper and The Anthony Hopkins Foundation. She was a member of NYT of GB ('94-98) under the direction of Douglas Hodge. You can see her in Antaeus's The Crucible, Paul Van Zyl's Elegy For a Revolutionary (winner of Best Shorts Prestigious Award of Merit) Felicia Day's (The Guild) Dragon Age: Redemption.
---
Adam Blake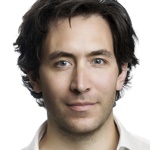 Adam grew up wanting to be an actor and he feels incredibly fortunate to have been able to pursue his dream.  He trained with The Actors Company in London and went on to perform in several award winning films, stage shows and commercials.  With parents who are writers, it seemed inevitable a foray in to this field would follow; in the last few years it duly has, with several projects in various stages of development.
As a recent transplant to Los Angeles, Adam is honored and extremely excited to have the opportunity to be a part of BAFTA Los Angeles's Newcomers Program and develop further as a performer, writer and arts professional.
---
Ione Butler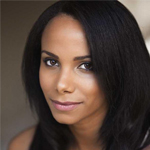 Ione trained at the Brit School of Performing arts in Musical Theatre and then went on to complete a BA Hons degree in Acting at Rose Bruford College. She has a strong passion for film and television, which is why she decided to move to Los Angeles. Since moving in September 2012 she has starred in the film Kings and Beggars alongside Omari Hardwick and Mo McRae which premiers at the American Black Film Festival in Miami in July. She has worked many projects and webseries that can be watched online and recently has had a number of bookings for voice over work in films and for a cartoon series. Ione is also the host of a weekly show created by Google "The Ingress Report."
---
Ben Caird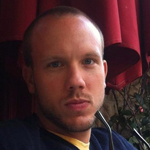 Born and raised in London, Ben moved to Los Angeles in 2012.  Since attaining his MA from The London Film School he's been developing his first feature films as a writer/director.  He currently has two such projects in development, one here in the US and one in the UK.  This autumn he'll also be producing his first feature film in the UK's Midlands.  He regularly works here in the US as a 1st AD.  His work is viewable at www.bencaird.com.
---
Ross Cohen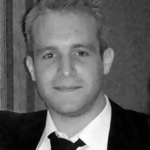 Born and raised in Liverpool, Ross moved to LA to attend the graduate film program at the USC. While attending, he interned for Paul Thomas Anderson on "The Master" and for Quentin Tarantino on "Django Unchained" and directed WILLOWBROOK, a short film that premiered at the Tribeca Film Festival. Ross has directed music videos and commercial spots for brands such as Porsche, AT&T and Island Records and is currently developing his narrative feature film debut.
---
Karen David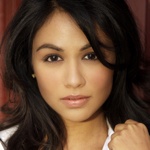 Karen was born in the foothills of the Himalayas, and raised in Canada and London, UK, giving her a distinct and diversified background. A graduate in drama from the Guildford School of Acting, Karen has been successful in both creative fields of acting and singing when she began her career in the original cast of 'Mamma Mia!' and subsequently signed a record deal with BMG Europe where she had substantial success including a top single in Germany, Austria, and Switzerland.
Karen's American breakthrough arrived when she landed the female lead in Scorpion King 2. Meanwhile in the UK, she was cast by Christopher Nolan in the box office hit "Batman Begins". These roles lead to Karen performing as a series lead in "Waterloo Road", BBC's BAFTA-nominated series. Her career has flourished with subsequent work in "Red Lights", "Touch", "Jack Ryan: Shadow Recruit" and as a series regular in "Pixelface" produced by Graham Norton's, So Television company. Presently Karen is starring in Disney Studios and ABC network's  "Galavant" currently shooting in the UK.
---
Lizzie Mair Davies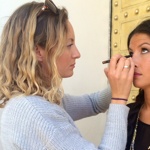 Lizzie is a passionate and creative hair and make‐up artist currently based in Los Angeles. After completing a two‐year makeup course in London, she began her career working for the BBC as part of The Design Trainee program where she learnt from many award winning make‐up designers.
Lizzie has worked on numerous film and television productions including Edge of Tomorrow, Les Misérables, Game of Thrones and DaVinci's Demons. She has also been regularly requested to make‐up Tom Cruise on promotional and editorial projects.
Lizzie is currently enjoying life in LA and working on as many productions as possible to gain entry into the hair and makeup union! www.lizziemairdavies.com
---
Danny De Lillo
Danny grew up in the Oxford English countryside. He studied at the prestigious The American Academy of Dramatic Arts in New York. He starred in theater in London and U.K Shakespeare tours. He starred in romantic comedy 'Red Heart' with a backdrop to the The Royal Wedding. He just wrapped up 'Smile' playing a serial killer at the legendary Pinewood Studios. He has just moved to L.A and honored to be accepted by BAFTA L.A. www.dannydelillo.com
---
Chloe Farnworth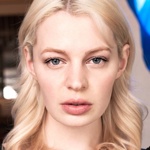 Chloe was born in Herefordshire and brought up home schooled. She started acting in theatre from a young age and got her first part playing "May" in Sam Shepard's Fool for Love, which had a run at The Tristan Black Theatre in London.
Chloe trained at The Central School of Speech and Drama in London and soon started to make her mark in film. She landed her first leading role at the age of nineteen in the indie feature film, The Watch. Since then, she has constantly been working in film and is now based in Los Angeles, having just completed filming her first US feature film, Bigger Than The Beatles.  She has also been cast to play "Molly" in US indie feature film Steps directed by award-winning Pascual Sisto, as well as being cast to play one of the leading roles in the indie feature The Human Bid filming in Spain later this year.
---
Seth Goolnik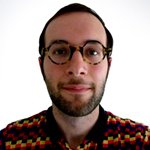 Seth is the Vice President of Development at Twofour, running the LA operation of one of the UK's largest unscripted TV production companies. Seth joined Twofour from Raw TV where he was Head of Development creating hit Discovery reality series Jungle Gold, as well as series for Investigation Discovery, Channel 4, BBC3, and Animal Planet. Prior to this he worked at Plum Pictures as a Director/Producer. He began his career as a BBC News journalist.
---
Laura-Beth Hill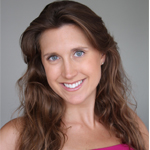 Laura-Beth was born and raised in Leeds; trained at the world-renowned Italia Conti Academy of Theatre Arts in London and now lives in Los Angeles. Her work includes film, TV, voiceovers, theater, commercials and TV hosting. Laura-Beth performs improv on the House Team "Cool Boss" at the Westside Comedy Theater and has performed stand up at The Comedy Store in Hollywood. Recently, she has been cast in the new musical Miserable Lesbians.
---
Kerry Kolbe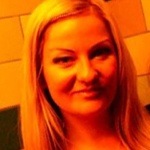 Kerry is an award-winning filmmaker and fellow of the Clore Leadership Programme. She is currently studying screenwriting at UCLA and working on an AHRC-funded research project about showrunning. She is a founder of UK film charity Signal Film and Media, a BFI provider of industry training for young people and under-represented groups. Kerry's most recent short, The German Who Came to Tea, won Best Short Film at the Hot Springs Documentary Film Festival 2013.
---
Paul Kowalski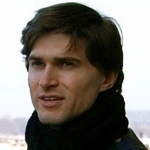 Paul was born in London to nomadic Poles, and grew up in Africa, the Middle East, and America. While studying literature at Brown University, he made his first films and wrote a collection of short stories. Paul's directorial debut short, "Battersea", featuring London's iconic power station, was selected for the 2012 Raindance Film Festival. He currently studies as a Directing Fellow at the American Film Institute. Paul's filmmaking style tends towards dark psychologies, highly charged imagery, and themes of identity, travel and the supernatural. www.paulkowalski.com
---
Declan Michael Laird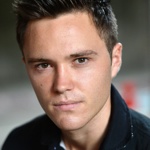 Declan left high school aged 15 to play professional soccer but his career was short lived due to a bad knee injury. He then found his way into acting and became a series regular on BBC show 'River City'. After working in the UK regularly, and winning awards at the Edinburgh and Glasgow film festivals for 'Best Actor' he was offered a 100% scholarship from the Stella Adler Academy Of Acting (the first to do so since Robert De Niro). Since being in the US, Declan has booked two pilots, been the lead in two plays and recently became the face of Coca Cola for the 2014 World Cup.
---
Gabrielle Lewis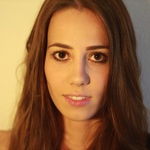 Born and raised in London, Gabrielle did her undergraduate degree at the University of Bristol. In 2012, she completed her MA in English and American Literature at Northwestern University, Chicago, where she specialized in post-colonial English literature and early revolutionary American literature. After graduation, Gabrielle moved to LA and now works as a film and literary analyst at EMA, a production company on the Paramount Lot. She has just taken on the role of Associate Producer for their latest project in development.
---
Lisa-Marie Long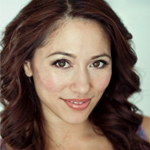 A recent Los Angeles Transplant, Lisa‐Marie Long is a talented actress, voiceover artist and poker player who presented international poker and golf formats for BSkyB, Sky Sports and Channel 4. As well as being the original voice of Sky Entertainment's online 'Perez Hilton‐style' showbiz blog, Lisa‐Marie also recently collaborated with The Walking Dead production team Circle of Confusion and Lionsgate on their recent feature film with Clifton Collins Jr.
---
Francesca Manzi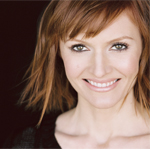 Francesca is an actress, writer & voiceover artist. She trained at The Italia Conti Academy in London and spent a number of years treading the boards there before moving to Los Angeles, where she is now a lot warmer. Since arriving in LA she has worked on some fantastic projects (including Stephen Gyllenhaal's upcoming film, The Exquisite Continent) and is currently having the time of her life in a sell-out stage production of Trainspotting at The Elephant Theatre in Hollywood. She is thrilled to be part of the BAFTA Los Angeles Newcomers Program & is excited for the year ahead!
---
Duncan McIntosh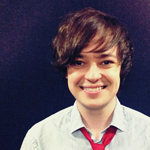 Duncan is a London-born Screenwriter, raised in the midlands near a Weetabix factory, now residing in LA.
 
After completing his degree in Film and American Studies at UEA in Norwich, Duncan moved to LA for UCLA's MFA Screenwriting program.  He is a co-founder of Switchblade Comb Productions, the co-producer of the 2013 UCLA Screenwriters' Showcase and recipient of the Jack K. Sauter award among others.
He writes animated TV, sitcoms and features about troublemakers.
---
Cameron Moir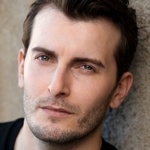 Cameron Moir is an Actor, Writer and Producer whose professional work includes performances on stage, television, and in feature films. Moir graduated from the prestigious Stella Adler Studio of Acting where he learned to perfect his method acting techniques. Cameron has starred along side such talents as Liam Neeson, Michelle Dockery and Sophie Kennedy Clark. Cameron had his LA Debut in the world Premiere of Josefina Lopez's (Real Women Have Curves) play Hungry Women. The LA TIMES said "Cameron Moir's Le Coq Rouge squeeze are representative examples of a wonderful ensemble". He just wrapped a Short Film named Desire with Johnny Knoxville and has numerous upcoming roles. He is Producing three Web Series one of which being his own Englishman In LA which won several Awards at The LA Web Series Festival. Cameron is honored to be part of the BAFTA Los Angeles Newcomers Program and is grateful to be mentored by such an iconic organization.  
---
Denise Nicholson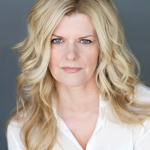 An actress, born and raised in Edinburgh, Denise found her passion performing in the Edinburgh Fringe Festival in her late 20's.  She moved to London to attend drama school and has since had the privilege of working on 2 BAFTA Scotland award winning TV series alongside a BAFTA Scotland award-winning director.  She has also worked on a number of short films and theatre productions, both in London and Scotland.  Denise moved to LA in February 2014 to focus on TV and film roles, and is delighted to be part of the BAFTA Los Angeles Newcomers Program.
---
Adaora Nwandu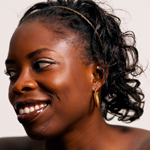 After completing her studies at Oxford University, award winning Director/Writer Adaora Nwandu worked and studied around Africa, France and USC School of Cinema. She then returned to England to make Rag Tag, her first feature, which was selected at over 40 International Film Festivals including Venice, Ouagadougou and London, and also won Best Director and Best Producer awards.
Adaora's most recent projects include reality TV series Miss Nigeria, and her own dating show pilot - A Suitable Spouse.
---
Valerie Osibona
Writer and aspiring actress, Valerie has a background in drama and theatre performing, she graduated with a degree in Media Arts: Film and Television production and specialized in World Cinema. She spent several years in Entertainment PR and the Investment Industry, and was able to gain her Masters in Brand Management.  Valerie is currently attending UCLA and working on her drama pilot centred on women and culture.
---
Vicky Petela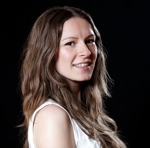 Born in Manchester and with 10 years' experience in Film and Media, Vicky produced her first feature film at the age of 21.  After graduating with a Masters in Producing from the National Film and Television School, she produced projects for Disney, Warner Brothers, Endemol and ITV Studios.
She is currently producing Ghanaian filmmaker Nana Ghana's feature 'LA Woman Rising', narrated by James Franco, and a Transgender in Thailand feature documentary by artist Rae Threat.  
---
Sharon Rapose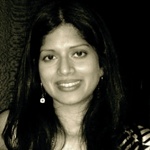 Sharon is a producer and writer, currently studying screenwriting at UCLA.  She was Assistant Producer on Joanna Hogg's Exhibition, which received 5 stars in The Times and The Guardian, and has just sold her first short, Konnichiwa Brick Lane.  She is currently focusing on her scripts, Intertwined, No Ordinary Spies and Universal. Sharon has a Masters with Merit from the University of London and previously worked for the United Nations, and as a freelance writer / editor.
---
Charlotte Rothwell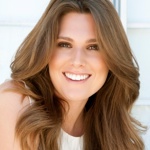 Charlotte was raised in the North-West of England, where she started acting at the age of 4 with the Pamela Bardsley School of Speech and Drama. There a love was born. Three Liverpool Performing Arts Festival 'Actress of the Year' awards later, she left Mrs Bardsley and the UK to pursue her acting career in Los Angeles. After graduating with the prestigious American Academy of Dramatic Arts, Charlotte is now happily settled in Los Angeles' sunny skies but she is still proud of her British roots and is incredibly honored to be a part of BAFTA.
---
Anna Sambrooks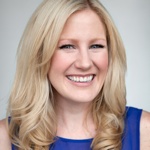 Anna originally hails from Merseyside. After a short stint in the award winning series Brookside she went on to train at The Italia Conti Academy of Theatre Arts in London. After graduating she worked extensively in film, theatre and voiceover notably performing her dream role Linda to critical acclaim in the award winning musical Blood Brothers both in London's West End and on the UK tour. Since arriving in LA a few months ago Anna has been privileged to work with some very talented filmmakers on a number of film projects. Anna is delighted to be invited to part of the BAFTA Los Angeles Newcomers Program. 
---
Matthew Samuel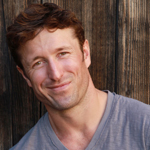 As a child growing up in the UK, I was hard-pressed to find a break from school that was not occupied by adventures and travel. My family is extremely active in the film industry and always in the thick of some or other project. Whether we were on the set of Pink Floyd the Wall or hanging out with the dancers of Xanadu or more recently working on a commercial in Death Valley. This is what makes me want to be in the industry and explore what I have to offer.  Since arriving in LA a short time ago I have completed a number of different projects, which include television, film and commercials.  I am very excited about my future here especially since joining the BAFTA Los Angeles Newcomers Program.
---
Jonathan Stewart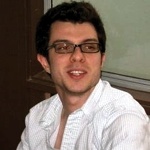 Jonathan is a writer from London, recently relocated after several years in New York and Sydney before that. He completed his MFA at Columbia University on the Javits Fellowship after studying Philosophy at Cambridge University. Before turning to writing, Jonathan had various roles in development and film finance back in London. He and his writing partner have several projects in development with producers.
---
Natalie Stone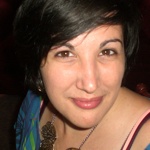 Natalie Stone is a writer/director, awarded the Frank Volpe Scholarship at USC for her MFA in Screenwriting. Her short was selected for funding as a Peter Stark Special Project 2014. In Cardiff, she founded non-profit - Empty Pocket Theatre - producing thirteen plays. Her work has been showcased by National Theatre Wales and the Sherman Theatre, she has written twelve plays, directed nine and was nominated for a National BBC Award for her radio play.
---
Timothy Walker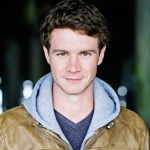 Tim is an actor from Melbourne, Australia who moved to Los Angeles after being awarded a scholarship to further his training. Tim regularly works in film and TV and often returns to the stage. He is about to open in a new play "Without Annette." His other passion is aviation and wishes he had more time to practice his landings... they're a little bumpy!  www.timothywalker.com.au
---
Benjamin Wilkinson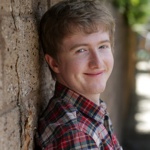 Born and raised in Britain, Benjamin moved to Los Angeles at the age of 18 to pursue his directing, writing and film scoring ambitions. After acting in a vast range of film and theatre projects across the UK, he discovered that his greatest passions exist behind the camera, and is now studying Film Production at the world-renowned USC School of Cinematic Arts. He is currently in pre-production for his next film, which he will write, direct and score, and is incredibly grateful to be a member of the BAFTA Los Angeles Newcomers Program.