---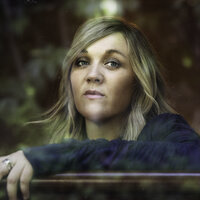 Felicity Abbott – Production Designer – Second Year
Nominated for Best Production Design by the Australian Academy of Cinema and Television Arts (AACTA) for UPGRADE, Felicity Abbott recently wrapped on THE LUMINARIES. Her previous work includes THE OUTLAW MICHAEL HOWE for which she won the Australian Production Design Guild (APDG) Award for Best Production Design in 2014. A professional member of AACTA and the APDG, she is a graduate of the Australian Film Television and Radio School (MA Hons) and The University of Auckland (BFA). Felicity is represented by United Talent Agency.
---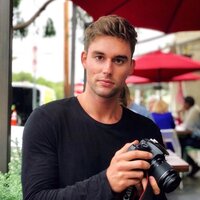 Callum Alexander – Actor, Writer ­– First Year
Raised in London and Bristol, Callum Alexander is a screenwriter and entrepreneur. His first feature-length screenplay, THE WHITE ROSE, earned him recognition at Telluride Film Festival, Austin Film Festival and the BlueCat Screenplay Competition. Callum has also played lead roles in several feature films, including Prince Alexander in MY CHRISTMAS PRINCE. Callum holds a BA in English Literature from the University of St Andrews and an MA in Media and Film Studies from Emory University.
---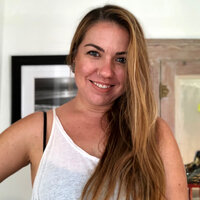 Claire Leona Apps ­– Director, Screenwriter – First Year
Raised in Asia and educated at the London Film School, British-Canadian writer-director Claire Leona Apps's debut feature AND THEN I WAS FRENCH, released in 2018, is a psychological thriller compared by critics to Andrea Arnold and David Lynch. Apps is known for her cross-cultural perspective and for using dark comedy to challenge ideas about society as we know it. Her work has been featured on the BBC and at international film festivals.
---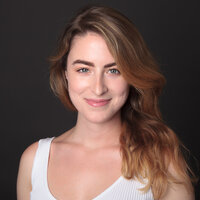 Asligul Armagan – Director, Screenwriter – Second Year
Born and raised in Ankara, Turkey, Asligul graduated from Durham University with a History and Classics degree. She holds both an MSc in Global Media and Communications from the London School of Economics and Political Science and an MA in Global Communication from USC. She has worked in Film and TV Development at Gunpowder & Sky, Smokehouse Pictures, MGM Studios, Working Title Films, and Weed Road Pictures. Asligul is currently working with Bryan Fogel on his next project and is developing a TV period drama for Big Screen Entertainment.
---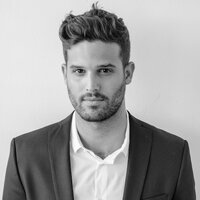 Maor Azran – Producer – First Year
Originally from Israel, Azran began his producing career while in the IDF, where he produced army-wide cultural events. Azran also executive produced leading television programs including THE BEAUTY AND THE BAKER, THE VOICE, and THE AMAZING RACE. He also worked as an executive for Keshet, overseeing unscripted development. In 2018 he graduated from the AFI Conservatory, where he produced the AMPAS's Student Academy Awards nominee MARRIAGE MATERIAL-THE MUSICAL. He has a blind script deal with ABC Signature.
---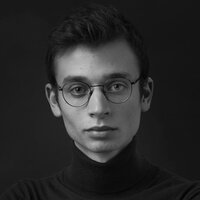 Omer Ben-Shachar – Director, Screenwriter – First Year
Omer Ben-Shachar is a writer-director born and raised in Tel-Aviv. His latest film, TREE #3, won a 2019 Student Academy Award, the 'Best Young Creator Award' at UrbanWorld, the 'Best Student Film' at HollyShorts, the 'Audience Award' for Best Student Short at Palm Springs ShortFest, and a College Emmy Television Award nomination. Prior to his studies at the AFI Conservatory, Omer served his mandatory military service as a director in the IDF's Spokesperson's Film Unit.
---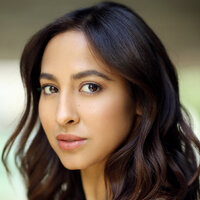 Sheena Bhattessa – Actor – Second Year
Sheena began training for performing arts at a young age. After studying Law at King's College, London, she studied at Lee Strasberg Theatre and Film Institute in New York. Her most recent work includes RANSOM, THE FIXER, WHITECHAPEL, EASTENDERS, DOCTORS and Bollywood productions LOVE AAJ KAL and JHOOM BARABER JHOOM. She just completed QUEEN ANNE, an RSC production. Moviescope reviewed her as "one to watch". Alongside her acting, Sheena is now producing her first feature film.
---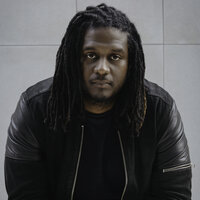 Michael Bhim – Screenwriter – First Year
Born in North West London, Michael is an award-winning playwright and screenwriter. In the UK, he has written for (BBC/Leopard films), Sky Television (Acme/Sky TV) & Channel 4. In the US, he developed his own series and pilot which he sold to Miramax television, and wrote on Impulse. He currently writes on the television series ALL AMERICAN and has two features in development. Michael works extensively with prison inmates, with a keen interest on marginalized voices. Michael is represented by CAA & Echo Lake Entertainment.  
---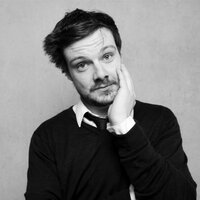 Andrew Blackburn – Director – Fourth Year
Entering his 4th year as a Bafta LA Newcomer, Andrew has lived and worked in Los Angeles since 2015. As a commercial director, he's shot global TV campaigns for Disney, McDonald's and Pampers amongst many others. His debut feature film as writer & director, BEING NICE, was released in November 2014, followed by an hour-long TV pilot in 2019. Andrew is currently in pre-production on his 2nd feature film, MALCOLM'S MOUNTAIN.
---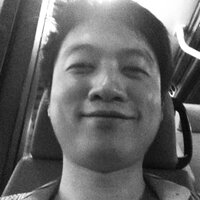 Marcus C.W. Chan – Director, Screenwriter – Fourth Year
Born and raised in Hong Kong, Marcus worked as a solicitor before joining the UCLA MFA film production program. His thesis film, PALACE was selected by a number of domestic and international film festivals. His first feature length film as editor, LOVE GOES THROUGH YOUR MIND, premiered at the Austin Film Festival. Marcus recently worked as part of the editorial team behind an upcoming Spotify series, and is also editing a second independent feature supported by the Sloan Foundation.
---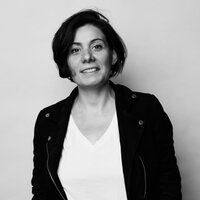 Christel Chaudet – Video Producer – Second Year
A degree in Fine Art Painting opened Christel's mind to a life of exploration. She shot short and long-form drama as a Director of Photography worked as a Shooting AP for TV channels such as Channel 4, BBC and ITV in the United Kingdom and has been creating high-end branded content for the Fashion and Beauty industry. Now living in LA, she strives to constantly push the boundaries of her creativity.
---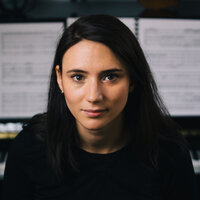 Anne Chmelewsky – Composer – First Year
Anne is a composer for both stage and screen. Her recent credits include Ricky Gervais' DEREK (Netflix) and BAFTA-winning director Amma Asante's latest feature WHERE HANDS TOUCH (TIFF 2018), for which Anne has been nominated for the 2019 Discovery of the Year award at the World Soundtrack Awards. Her third opera, PYGMALION 2.0, is also currently in development with help from a PRS Foundation Women Make Music Award and will premiere in Spring 2021.
---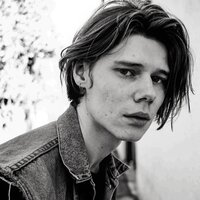 Lucian Charles Collier – Actor – Second Year
Actor Lucian Charles Collier made his debut in the Berlinale Crystal Bear Award winning short, MIKE, following up in the SXSW Audience Buzz Award winner film SPACESHIP, where his performance was listed for a British Independent Film Newcomer Award. Lucian was cast in LORDS OF CHAOS, which premiered at the 2018 Sundance Film Festival and was cast in the lead role in Mark Young's upcoming feature, LIMBO, after moving to Los Angeles in 2017.
---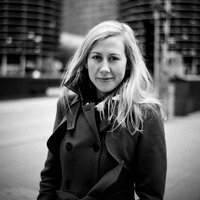 Sasha Collington – Director – Second Year
Sasha's debut feature film, LOVE TYPE D, premiered at the Edinburgh Film Festival 2019 and was nominated for an Audience Award. Sasha was one of four writers to win the Betty Box and Peter Rogers Comedy Writing Award for her screenplay, ANOTHER ANNA. She is an alumni of the Binger Writers Lab and the Berlinale Talent Campus and has an MA in Filmmaking from the London Film School. She is currently working on three pilot scripts for episodic comedies.
---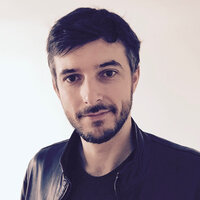 Pete Cooksley – Producer – Second Year
Pete is a Showrunner and Producer in the unscripted TV world, specializing in entertainment and documentaries.  He's held senior roles on the major network shows THE MASKED SINGER (Fox), BRING THE FUNNY (NBC), WORLD OF DANCE (NBC), and THE FOUR (Fox), and he's co-created and Executive Produced digital series for History, Fusion and Fullscreen.  Before moving stateside, he produced and directed many British primetime shows, including the BAFTA-winning YOUNG APPRENTICE and THE CHOIR.
---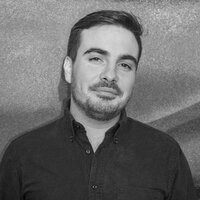 Theo Cowen – Editor – First Year
Theo is a Los Angeles based editor working across a broad range of projects from award winning feature film and prime time TV comedy, to commercials and branded content. His recent credits include WE THE KINGS which won 'Best UK Feature' at Raindance, EARTHY ENCOUNTERS which premiered at Tribeca, and MODERN HORROR STORIES, a sketch comedy series for Comedy Central. Theo's second feature film, PESCADOR, is due to start its festival run in 2020.
---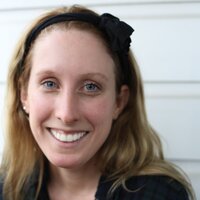 Sisi Cronin – Film Publicist – Third Year
Raised in London, Sisi studied at Goldsmiths and began her career in Film Publicity at Revolver Entertainment. In 2012, she pursued a freelance career leading projects for clients including Warner Bros, Universal Pictures, StudioCanal, Secret Cinema and Content Media before establishing her boutique agency Sicily Publicity. Now based in Los Angeles, Sisi and her team lead publicity, social media and grassroots marketing campaigns for independent films, documentaries, festivals and events.
---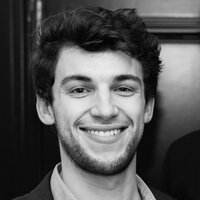 Max Davidoff-Grey – Composer – First Year
Max is a composer, music producer and sound designer. He writes music for visual media and releases standalone electronic material. After studying composition at the Purcell School, he completed a music degree at the Guildhall School of Music and Drama, with a specialization in electronic music. Max is now based in Los Angeles, working as a freelance media composer. He has also been assisting Joseph Trapanese on projects such as Disney's LADY AND THE TRAMP.
---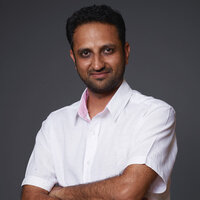 Ashish Dawar – Cinematographer – First Year
Raised in different parts of India, it was natural to get influenced by unique stories and shear visual variety. Ashish first studied film in Maine and started his film career in Mumbai. The first narrative feature he shot, UNDER THE SAME SUN, had a world premiere at the 2015 Mill Valley Film Festival in San Francisco and won the silver Audience Choice Award. He moved to LA for MFA cinematography at the American Film Institute (AFI). Traveling, observing & being curious; he is in a constant forage to lens stories that entertain & inspire.
---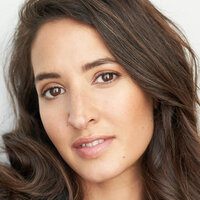 Leah de Niese – Actor – Second Year
Leah de Niese began acting at a young age and has since enjoyed a flourishing film and television career. In Australia she is widely recognized for her roles in multi-award-winning television series, HOUSE HUSBANDS and OFFSPRING, as well as, TWENTYSOMETHING, PUBERTY BLUES, iconic Aussie dramas, NEIGHBOURS, BLUE HEELERS, STINGERS, JANUS and children's series, SHORT CUTS and NOAH & SASKIA. Film credits include comedies, 10 TERRORISTS, HATING ALISON ASHLEY and indie thriller, COURT OF LONELY ROYALS.
---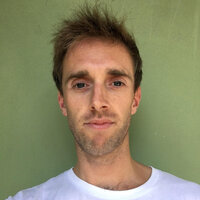 Leo Draper – Executive – Second Year
Raised in the English countryside, Leo moved to London and began his career in film distribution at Warner Bros. He spent many years at Studiocanal in the UK Theatrical and International marketing departments, working on titles such as PADDINGTON, SOLDIER SPY and THE IMITATION GAME. Leo oversees the International creative advertising for Columbia releases including PETER RABBIT and THE GIRL IN THE SPIDER'S WEB and enjoys the creative and strategic challenge of producing film campaigns.
---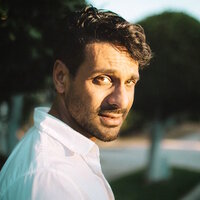 Michael Driscoll – Director – Second Year
Michael Driscoll is a London-born, award-winning writer/director. His 2nd Unit directing credits include 26 episodes of the Netflix Original drama BORGIA. From a young age Michael has worked with HBO, Canal+, ZDF, RTL, M6, Cinemax and Europacorp. His photography has been exhibited internationally across publications including The Hollywood Reporter and Le Figaro. Michael's short films have screened at over 40 film festivals to date across Europe and the USA, picking up numerous awards.
www.michaeldanieledriscoll.com
---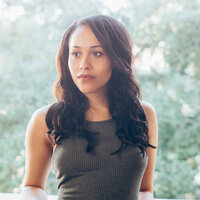 Tanya Fear – Actor, Writer – First Year
Tanya is an actress and writer from London. She has starred in BBC's DOCTOR WHO and in cult Canal Plus drama SPOTLESS. Her feature film work includes the lead role in A MOVING IMAGE and Hollywood blockbuster KICK ASS 2. She attained a degree in Comparative Literature from King's College London. Tanya recently moved to LA to expand her career in the world of screenwriting and is supported by her team at The Gersh Agency.
---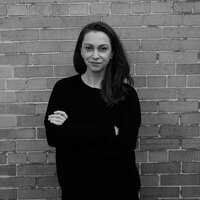 Claire Fowler – Director – First Year
Claire is a Welsh writer-director who attended Columbia University's M.F.A. program in film on a Fulbright scholarship. Her latest short, SALAM, premiered at the 2018 Tribeca Film Festival and has reached 100 film festivals worldwide. She recently directed all eight episodes of the BBC Wales digital mini-series MERCHED PARCHUS before shadow directing on HOMELAND, POSE and MANIFEST. She is currently developing several projects that combine her interests in social justice and fiction storytelling.
---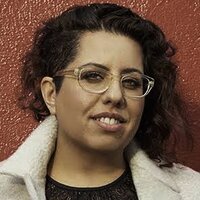 Tina Gharavi – Director – Second Year
Tina is a Sundance/BAFTA-nominated screenwriter/director. Her work blends documentary and fiction and she is unafraid to take risks and cross genres. Sir Ben Kingsley commented on her BAFTA-nominated feature, I AM NASRINE, he said "a life enhancing film... An important and much needed film." Gharavi resides in the North of England and Los Angeles and recently made her first after-dinner speech. She is currently in development on an Iranian gangster film with BFI/Film 4 and is showrunning an Icelandic Noir TV series.
---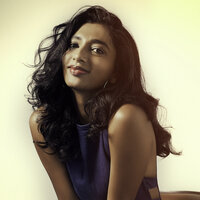 Menik Gooneratne ­– Actor – Fourth Year
Menik is a Sri Lankan-Australian actress and writer whose body of work has grossed over $500 million worldwide. Born in London, Menik spent her youth travelling to developing countries with her father. While living in Papua New Guinea, her passion for the arts was ignited when she was cast as "Wild Boar" in her kindergarten's Easter play. Aside from "Wild Boar", Menik is best known for her roles in MORTAL ENGINES, LION and on the Australian series NEIGHBOURS.
---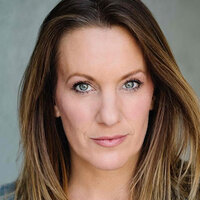 Lisa Gorgin – Actor – First Year
Lisa graduated with honors from the Italia Conti Academy. After graduating she landed a role in ITV's THE BILL and the lead role in the musical adaptation of THE TEMPEST. Lisa was critically acclaimed for her role as Carla in THE WASP, all while filming the BBC comedy WHITE GOLD with Nigel Lindsay. Lisa is currently continuing her studies and working hard, she landed her first major booking for Warner Bros gaining her SAG Eligibility.
---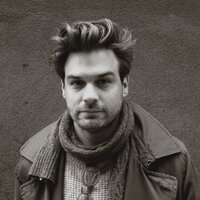 Ben Gutteridge – Director, Screenwriter – Fourth Year
Ben has directed advertising in various countries for brands from Prada to Volvo and primetime TV drama for the BBC and Channel 4. As Writer/Director, he's had shorts in major festivals, been selected for international schemes both as participant and juror and has various feature film and TV drama projects in active development. He also won the Shore Scripts Fund 2017. He's represented by Grandview in the US and Independent Talent in the UK.
---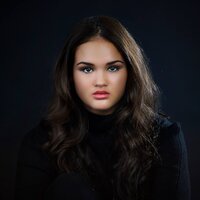 Heather Harris – Director – Fourth Year
Heather is a director and writer from the Cayman Islands. She has worked with Lionsgate, Nickelodeon, Viacom, Color Force and StudioCanal. Heather has also worked as a cinematographer for various films that have gone onto prestigious festivals such as the Berlin International Film Festival and NBCUniversal. Heather's latest award-winning film that she directed has been featured in journals such as the Hollywood Reporter. Most recently Heather was on set for a music video shoot with Noah Cyrus.
---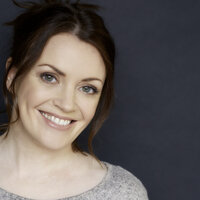 Denise Hoey – Actor – Second Year
Denise was raised in Hampshire, England and has a BA Hons Degree in Acting from Middlesex University in London. TV credits include MR. SELFRIDGE, EASTENDERS and EMMERDALE. In Los Angeles, Denise has filmed THE SOUND OF THE WIND, an international commercial, a Christmas movie, and is working as a voiceover artist. Denise produced (and played the lead in) TEN THOUSAND PICTURES OF YOU. Repped by Keddie Scott Associates (UK).
---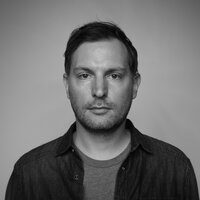 Nick Horton – Development Producer – Third Year
Nick is a development creative and writer with credits for shows broadcast on the BBC, BBC America, ITV, Channel 4, Sky, and Discovery; including OUR DANCING TOWN and POACHING WAR. Nick co-wrote the WITNESS PROTECTION pilot, which was selected for Sundance Institute's New Voices Lab and is now being developed as a TV series. Nick has recently worked with BBC Studios, All3Media, and Religion of Sports to develop a range of programs for both linear and digital broadcast.
---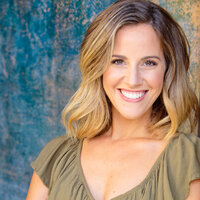 Louise Houghton – Actor, TV Presenter, Journalist – Third Year
Louise Houghton is a British host, broadcast journalist and voiceover artist. She works internationally on film, TV, online and at a variety of live events. These include anything from award shows and gala dinners to press conferences and launch events. She is best known for her 7 years hosting DWTV's daily live lifestyle magazine show, EUROMAXX. Currently based in LA, Louise is working for Universal, Fish Bowl Media, ESPN and developing a new show called 'America's Next Investment' More information about Louise and her production company that specializes in environmental and sustainable content, can be found on her website or social platforms
www.louisehoughton.com           @louisehoughton_ 
---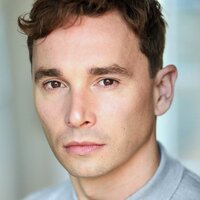 Mark Jackson – Actor – Second Year
Mark is an English actor who trained at the Bristol Old Vic Theatre School, he plays series regular Isaac in THE ORVILLE on Hulu. His extensive stage credits include the award-winning NOISES OFF, ONE MAN TWO GUVNORS and BLACK COFFEE. Mark most recently played Captain Stewart in the National Theatre's production of WAR HORSE at the New London Theatre. Mark is repped by Abrams Artists Agency in LA and Waring & McKenna in London.
---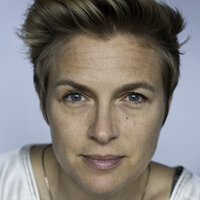 Emily James – Director, Screenwriter – First Year
Emily James is a unique directing talent. The inventive storytelling of her early documentary work for British broadcaster Channel 4 prompted The Guardian to assert "Emily James is a genius and will one day be revered at a television innovator." She has directed for the BBC, ITV, Discovery, A&E, Vice and more. Her work defies genre boundaries, and is known for it's lightness of touch, humor, and creative treatment of complex subjects in disarmingly accessible ways.
---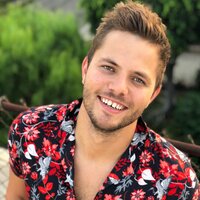 Daan Jansen – Segment Producer – Second Year
Daan Jansen is a director, writer and producer. He created the award-winning series SHOW-ME CHEFS, winning two regional Emmy Awards and nominated for a College Emmy Award, along with many others. Daan made his directorial debut with the official Outfest selected digital series TO BE ME. He has worked for MGM, Spike TV, and Disney. Daan is currently a Producer on ABC's highest rating shows, THE BACHELOR, The BACHELORETTE and BACHELOR IN PARADISE.
---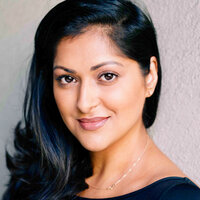 Sohm Kapila – Actor – Third Year
Sohm was born in India, raised in Nottingham, trained at Italia Conti London with a BA Hons in Meisner Acting. Her recent work includes MADAM SECRETARY, NCIS LA, THE CODE, CHARMED, JANE THE VIRGIN, CASUAL and blockbusters THE MUMMY and SKYSCRAPER. Her work spans film, tv, theatre, animation, radio V.O and MOCAP. She is represented by Leigh Brillstein Management. Sohm has also written, directed and produced her own film THE PROBLEM WITH KALDEEP.
---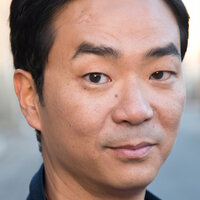 Yong Kim – Actor – First Year
Yong is a British East-Asian who transitioned from academia to acting, having debuted at Sundance in Gordy Hoffman's DOG BOWL and Andrew Ahn's Spirit Award winner SPA NIGHT. Television roles include THE LAST SHIP, THE LEAGUE and MURDER IN THE FIRST, while stage performances include Julia Cho's AUBERGINE at San Diego Rep. Yong has a PhD from the London School of Economics and a BA from Trinity College, Cambridge. He resides in Koreatown, Los Angeles.
---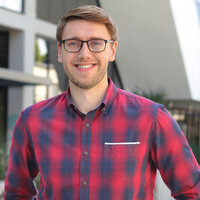 Gavin Laing – Screenwriter – Third Year
Gavin Laing is an award-winning producer from Edinburgh, Scotland. He worked at the BBC on numerous BAFTA-winning productions before moving to Los Angeles in 2016 to continue building his career in animation and family entertainment. Gavin currently works for the management and production company The Gotham Group, prior to which he worked at Sony Pictures Animation. He is a graduate of USC's prestigious Peter Stark Producing Program and the Royal Conservatoire of Scotland.
---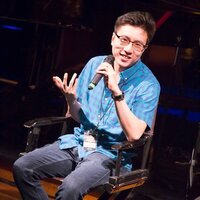 Peter Lam – Composer – Third Year
Born in Hong Kong and musically-trained in London, Peter Lam is a Los Angeles-based composer. Since graduating from the University of Southern California, Peter has composed for over fifty film projects and his works have been screened at major film festivals such as Cannes and Palm Springs. Peter is also a member of the Television Academy and has contributed music to various series such as STAR WARS: THE CLONE WARS, TITANS, and JANE THE VIRGIN.
---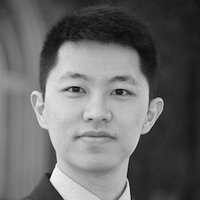 Ran Li – Director, Screenwriter – First Year
Ran Li is a bi-lingual writer, director based in LA, originally from China. He holds a Master's degree in Film & TV Production from USC, School of Cinematic Arts. Besides writing original screenplays, he is specialized in writing/rewriting scripts which aim for Chinese film market. Before moving to Los Angeles, Ran was an award-winning animation screenwriter, TV commercial director and a Creative Producer. He is now working on his first Sci-fi novel THE DEATH OF ROMANCE.
---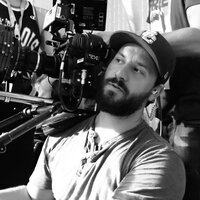 Adam Linzey – Director, Screenwriter, Cinematographer – Third Year
Adam is an award-winning writer, director and cinematographer from Oxford. Adam is a recent MFA graduate of USC's School of Cinematic Arts, where he was an Annenberg Fellow. He directed the third series of SOFIA'S DIARY, a web-series produced by Sony. His recent work includes; directing the USC/James Franco feature film THE MAD WHALE; commercials for Noosa Yoghurt; a documentary about Northern California veterans; and shooting a Netflix Original sequel to WHAT THE HEALTH.
---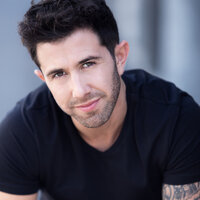 Luca Malacrino – Actor – Third Year
The Welsh Italian artist began training with the Actors Workshop in his hometown of Cardiff, Wales. His recent credits include GREY'S ANATOMY, CRIMINAL MINDS and Jim Carrey's I'M DYING UP HERE. He formed a production company called The Chameleon Effect, and has successfully created an award-winning pilot, SERVED and feature film, ELEPHANTS in their first year, as well as getting ready to shoot their second feature, A SANCTUARY FOR WATER VOLES, early next year.      
---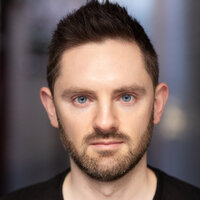 Nick McCarthy – Actor, Writer – First Year
Nick McCarthy is a Northern Irish actor and writer. He graduated from Cambridge University in England, where he trained with the renowned Cambridge Footlights. Later, he studied Theatre and was awarded a distinction in Writing & Performance by the London College of Music. Nick got his break on-screen appearing in the BBC Drama 'IN COLD BLOOD' and is represented by Millbank Management in the UK. He is a US Permanent Resident and dual British-Irish citizen.
---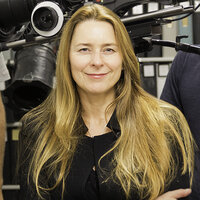 Allison McGourty – Screenwriter, Producer – Second Year
Allison McGourty is an award-winning film producer, screenwriter and music supervisor  nominated for the BAFTA Breakthrough Talent Award in 2018. She is the lead producer, co-writer and Assistant Director of the forthcoming Led Zeppelin film, and created, co-wrote and produced the critically acclaimed AMERICAN EPIC trilogy narrated by Robert Redford, and the Primetime Emmy nominated musical, THE AMERICAN EPIC SESSIONS.  She is a Sundance alumnus and member of the WGAW, BAFTA and the Television Academy.
---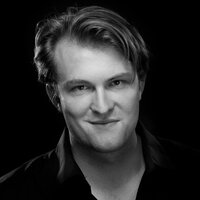 James McNamara – Screenwriter – Third Year
James McNamara studied English at Oxford and screenwriting at AFTRS before moving to LA. He is currently developing television shows for Goalpost Pictures and Playmaker Media/Sony Pictures. Other work includes comedy and drama writers rooms for the Academy Award-winning See-Saw Films, Matchbox Pictures/NBC Universal, ABC, Porchlight Films, Endemol Shine, and in feature film development for Icon Films. For the theater, James co-wrote RADIO WITH PICTURES, which sold out at the Sydney Opera House.
---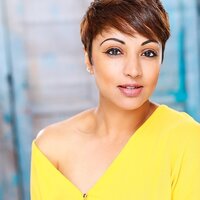 Nita Mistry – Actor – Second Year
Nita is a British Actress born in Leicester, UK and trained at the Mountview Theatre Academy in London. Nita's earlier credits include WHAT A GIRL WANTS, BBC One's NEW TRICKS, ITV's CASUALTY and ROMEO VS JULIET. Nita most recently played Judy on ABC's GENERAL HOSPITAL and is also Co-Producing and appearing on Season 2 of GIRLS LIKE MAGIC.
---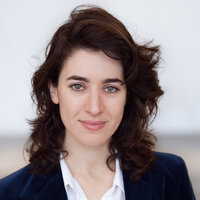 Muriel Naim – Director, Screenwriter – Second Year
Muriel Naim is a Director of film, TV and theatre, emerging from Tel-Aviv's art scene. Her films premiered at REDCAT, TIFF and CBFF. She received the Best Directing award at Bali Film Festival for her work on Janek/Bastard. A recent graduate of AFI's Film Directing program, Muriel was mentored under Oscar-winning Director  Farhadi and awarded the Irwin & Sheila Allen Excellence Scholarship. She is currently developing 2 TV dramas for A&E + BSEG, and prepares to shoot her feature-length debut.
---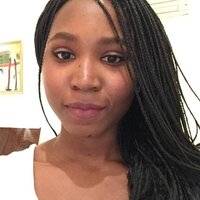 Obiageli Odimegwu – Screenwriter – First Year
Nigerian screenwriter Obiageli has always had a voracious appetite for experiences. She fed this appetite by attending a strict Christian boarding school in Jos, transferring to a crunchy-granola "learning community" (AKA boarding school run by ex-flower children) in Pennsylvania and working as a trader on Wall Street. She was awarded a CBS-NAACP Scholarship, a Humanitas New Voices grant and a ScreenCraft Fellowship. Obiageli has an MFA in Screenwriting from USC. She's represented by MetaMorphic Entertainment.
---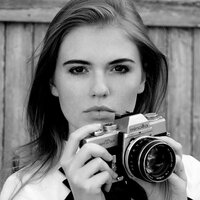 Angie Polkovich ­– Director, Screenwriter – Second Year
Angie Polkovich is a director, writer and storyteller born in Warsaw, Poland. She has directed several short films both in Poland and America. She has two psycho-sexual feature dramas AU PAIR and MODEL that she is actively looking to develop. Her biggest influences are Lars Von Tier and Andrea Arnold. Polkovich's ambition as a filmmaker is to tell stories that cross language and cultural barriers. Her drama COUSIN premiered at Short Film Corner at the Cannes Film Festival 2017.    
---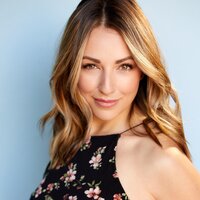 Nicola Posener – Actor – Fourth Year
A regular in film and television, Nicola can currently be seen in the CBS drama 'The Bold and the Beautiful' as Amelia as well as starring as Yvonne in 'Age of the Living Dead' on Amazon. One of Nicola's biggest break out roles to date comes in the franchise 'Mythica' where Nicola can be seen playing the leading role of Teela. Represented in the US by Daniel Hoff Agency, Karen Forman Management and Payne Management in London.
For a more detailed resume please visit the following IMDb link.
---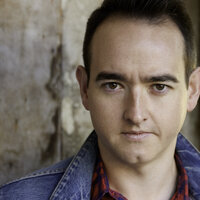 Mark Prendergast – Actor – Second Year
Mark is an Actor from Ayrshire, Scotland and trained at Langside College, Glasgow. He has worked with some of the UK's top producers in theatre, TV and film including: BBC, ITV, Sky, STV, RSC, Cameron Mackintosh, Dabhand, Royal Lyceum and Tron Theatres. Mark has moved to LA with a Green Card, having filmed on OUTLANDER, followed by a lead role in the West-End transfer of MRS. HENDERSON PRESENTS in Toronto. Mark is also a classically-trained singer.
---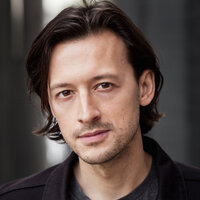 Monroe Robertson – Actor, Filmmaker – Second Year
Monroe Robertson trained in London at The Royal Central School of Speech and Drama and the Webber Douglas Academy of Dramatic Art. Monroe moved to Los Angeles from New York where he worked in independent film and theatre and last year he shot and directed the short film PITCHER/CATCHER with Will Janowitz. Monroe can be seen in Adventures of Aladdin which was released earlier this year.
---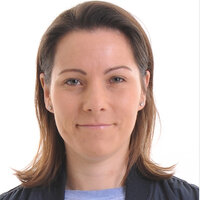 Charlie Robinson – Actor, Editor, Camera Operator – First Year
Charlie is an actress, a teacher of Camera Acting Technique, an editor with VFX skills and currently training to be a steadicam operator. Charlie began her acting career as a scientist for ITVs Doc & Hal's Chemical explosive stage show at the Brighton Dome Theatre and has appeared in multiple BBC & Netflix Productions. This summer she stepped in to teach and head the Camera Department at the prestigious American Academy of Dramatic Arts, LA.
---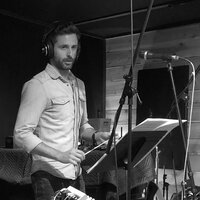 David Saunders – Composer – Second Year
David is a British film & television composer. Recent projects include GUN SHY, starring Antonio Banderas, and Michael Erger's PESCADOR. In 2013 he scored the opening ceremony of the Champion's League Final at Wembley, and in 2015 wrote the music for part of Hilary Clinton's Presidential campaign. Recently completed additional score for Netflix's THE I-LAND and currently scoring feature film MY DEAD DAD, and video game TUNGSTEN: ARMOURED OUTLAW.
---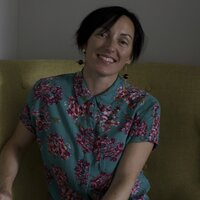 Martina Silcock – Producer – First Year
Martina was born and raised in Manchester, UK. She has worked on a variety of feature films and TV dramas, including THE LAST KINGDOM, CURFEW, and MAN IN AN ORANGE SHIRT. She has Produced and Line Produced several short films in the UK. She has just finished post on her first US short as Producer, A PERFECT CIRCLE, and is currently working across several film projects. Her aim is to tell stories that focus on under-represented voices.
---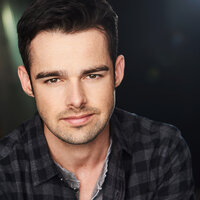 Sam Lucas Smith – Actor, Screenwriter – Second Year
Award-winning Actor & Screenwriter Sam Lucas Smith graduated from the MMU School of Theatre, trained at the Bow Street Screen Acting Academy in Dublin and graduated with a Master's Degree in Screenwriting from the National Film School IADT.  Sam won Best Supporting Actor for IMPERFECT SKY. His previous work includes WATERLOO ROAD and VIKINGS. Sam wrote and directed BUY THE DIP, starring John Colleary; his latest short DEATH OF AN ANDROID was directed by Heath Cullens.
---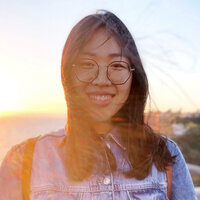 Siqi Song – Director, Screenwriter, Animator – First Year
Siqi Song is an LA-based Chinese writer/director and animator. Her short films have been recognized internationally by Sundance, SXSW, BAFTA, and ASIFA-Hollywood etc. Since graduated from California Institute of the Arts, she has worked on multiple feature films and TV series. In 2018, Siqi was selected as a Film Independent Project Involve Fellow and awarded LAIKA Animation Fellowship. She's currently developing new film projects to continue her trend of telling stories that explore humanity.
---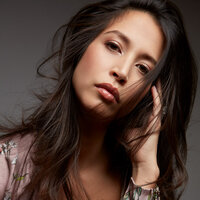 Hanna Stanbridge – Actor, Screenwriter – Second Year
Originally from Scotland, Hanna is an actress and writer who moved to Los Angeles after finishing as a series regular in RIVER CITY. Hanna won BAFTA Scotland's New Emerging Talent Award, Edinburgh International Film Festival's Trailblazer Award and the Grimm Up North Manchester Film Festival Best Actress Award for her first feature film, OUTCAST. She wrote and starred in the one woman show I HATE MYSELF SO PEOPLE WILL LIKE ME (AND OTHER STRATEGIES FOR SUCCESS).
---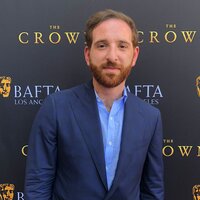 Sammy Sultan – Director, Screenwriter – Second Year
Sammy is a comedian and screenwriter from Manchester. He began his career interviewing boxers for Boxnation TV, but moved to America to study screenwriting at USC. Since graduating, Sammy's been a Prizewinner in the Million-Dollar Screenplay Competition, Runner-up in Final Draft's Big Break and Quarterfinalist in the Academy Nicholl Fellowship. He has two feature films in development and is delighted to be a Second-Year, BAFTA LA Newcomer.
---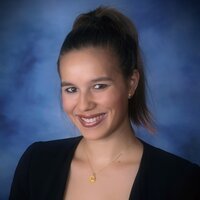 Wan-Yi Sweeting – Executive – Second Year
Wan-Yi Sweeting was born in Hong Kong to British and Chinese parents. She has lived in 4 continents and traveled to over 40 countries. Her extensive travel comes from playing professional tennis before transitioning to a career in entertainment. Currently, Wan-Yi is a Business Development & Account Manager at Tongal where she generates leads & manages brands such as National Geographic, MGM and Lululemon. She previously worked at UTA after graduating from Boston College with Cum Laude honors.
---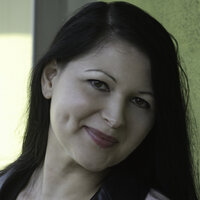 Catherine Taylor – Director – Second Year
British director Catherine Taylor's films have screened at Academy Award qualifying festivals and won awards from diverse sources from BFI/BAFTA to Gorezone Horror Magazine. Her work includes multiple shorts, TEMPTATION (feature), factual TV and fashion content for brands such as Tom Ford and Stella McCartney. A Fulbright Scholar and recipient of scholarships from BAFTA LA, BBFC and Film London, Catherine holds an MFA in Directing from the American Film Institute.
---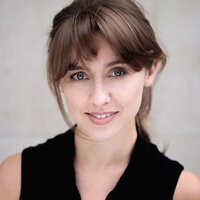 Joanne Thomson ­– Actor, Writer – First Year
Joanne is a Scottish Actor and Director from Glasgow. Since graduating from the Royal Conservatoire of Scotland, she has worked across the UK in television and theatre. Joanne recently played Lisa Harvey in THE VICTIM. Her performance in ITV's IN PLAIN SIGHT won her nominations for 2 Best Actress categories at the IARA awards. In 2014, she directed the all-female production NOTHING TO BE DONE which won Best Play at the Setkani Festival in Czech Republic.
http://www.joannethomson.co.uk/
---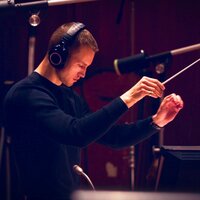 Robert Treves – Composer – First Year
Robert is a film & TV composer, music producer and songwriter from Hertfordshire. He is a graduate of the renowned Screen Scoring Masters program at USC where he was awarded the 'Nordstrom Family Scholarship' and the 'BAFTA Access for All Scholarship'. Robert has scored music for a wide array of short and independent films, video games and commercials. Currently, Robert is working as a freelance composer/producer and also as an assistant to composer Layla Minoui.
---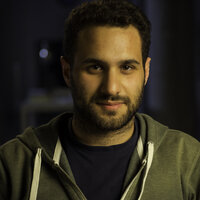 Roi Vissel – Cinematographer – Second Year
Born and raised in Israel, Vissel has always been intrigued by visual storytelling and is known for his distinguished new-old school style. He devotes his utmost attention to story and characters, while he collaborates to create the characters' world through the image. His work on films has received critical worldwide attention and has been screened and recognized across the globe. Vissel has also worked on world-renowned projects such as TYRANT, GAME OF THRONES, COSMOS and many others.
---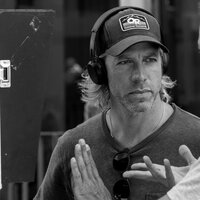 Samuel Washington – Director, Screenwriter – Second Year
A director and writer of commercials and films, Sam is embarking on his second year as a BAFTA Newcomer. Since arriving in LA, Sam has directed campaigns for brands such as Nintendo, Marvel, Netflix and a series finale campaign for HBO's Game of Thrones. Off the back of the multiple Best Film, Best Director and Audience Choice awards that his short films have garnered, Sam now has his eye firmly set on his first feature film.
---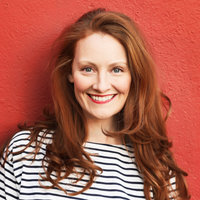 Emma West – Actor – Fourth Year
Emma is an Actor, Voiceover Artist & Producer. She can currently be seen in DOPPELGÄNGER, THE HIPPOPOTAMUS on Netflix and THE LEGEND OF CAMBRIA. Emma developed, produced and starred in LIZZIE SIDDAL which went on to be published. The Times said 'West is a name to watch'. Emma co-founded SHAKESPEARE SHORTS, a gala event that raises funds for refugees. She has so far produced events in Los Angeles & London with all-star casts. www.shakespeareforrefugees.com
---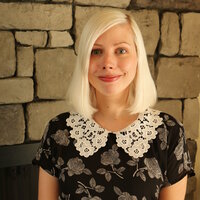 Emma Weston – Art Department – Third Year
Originally from Kent, UK, Emma has always been passionate about Film and TV design. With a BA in Fine Art, Emma moved to Los Angeles and graduated from USC with an MFA in Film and TV Production, with a concentration in Production Design. Currently she is working on Showtime's SHAMELESS, and in the last year has worked on ANIMAL KINGDOM, THE GOLDBERGS and SCHOOLED. Always designing and creating, Emma's hobbies include Themed Entertainment Design and Cosplay creation.
---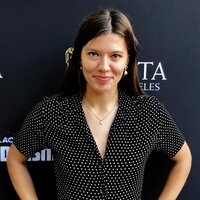 Pip White – Cinematographer – First Year
Pip is a cinematographer and street photographer from South London. It was during her undergraduate studies at Central Saint Martins her focus shifted from fashion to film. Ascending the camera department from Trainee to 2nd AC, she contributed to franchises such as Star Wars and the MCU. Under the mentorship of renowned directors and cinematographers, Pip has continued to develop her skills and hone her craft. She is currently completing her cinematography MFA at the American Film Institute.
---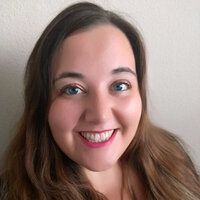 Catherine Wignall – Screenwriter – First Year
Catherine Wignall is a screenwriter and cat lover from Ellesmere, Shropshire. A graduate of the UCLA Screenwriting MFA program and a recipient of the prestigious Fulbright Scholarship and BAFTA Scholarship, Catherine focuses on writing with the aim to increase diversity on the small and big screen. She currently has a script in production with Blumhouse Television and Hulu and is working with various studios to pitch projects to major broadcast networks. She is represented by Ensemble Entertainment.
---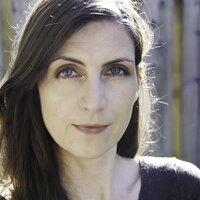 Kat Wood – Director, Screenwriter – First Year
Kat grew up in the North East of England and is a former BBC broadcast journalist. As a feature film screenwriter, her recent achievements include selling two sci-fi projects, ENVOY and GENUS, to Amy Pascal's Pascal Pictures and the sale of an original action pitch, DIPLOMATIC COURIER to Skydance. Kat has directed two short films; HOME starring Maggie Gyllenhaal and produced by Dana Brunetti, and STINE funded by Creative England. She is represented by Verve.