27 July 2017

Applications are closed for the 2019 intake of BAFTA LA's Newcomers Program. Click here to submit your interest for 2020!

BAFTA Los Angeles is proud to introduce the current participants of our Newcomers Program. 19.

The BAFTA Los Angeles Newcomers Program is a four-year new talent initiative, recognizing and supporting international professionals and students who have recently moved to Los Angeles to further their development and career.
Participants of the 2018/19 Program:
---
Waseem Abbas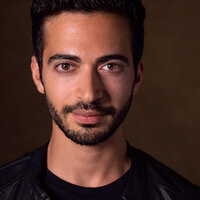 Waseem discovered his love for acting on the stages of his hometown, Newport, South Wales. After attending the Royal Welsh College of Music and Drama, Waseem received an offer  from RADA, but his adventurous spirit was called to the U.S. He trained with Anthony Meindl's studio in NYC, and most recently graduated UCLA's Professional training program in acting. He had his debut feature role in BAGHDAD IN MY SHADOW, featuring Andrew Buchan and Kerry Fox.                                          
---
Felicity Abbott 
Felicity Abbott is a Los Angeles based production designer. Her recent projects include UPGRADE, the Blumhouse/Universal Pictures Sci-fi action thriller from writer/director Leigh Whannell and LADIES IN BLACK, the new film from director Bruce Beresford (Driving Miss Daisy, Black Robe, Mao's Last Dancer), starring Julia Ormond and Rachel Taylor. Felicity is a versatile designer with extensive experience across a range of genre and period. She designed the critically acclaimed REDFERN NOW for Australian company Blackfella Films and the political thriller SECRET CITY from Matchbox NBCUniversal, now on Netflix US. Felicity is a professional member of both the Australian Academy of Cinema & Television Arts (AACTA) and the Australian Production Design Guild (APDG). Felicity is a graduate of the Australian Film Television and Radio School (AFTRS) in Sydney (MA Hons). In 2014 she won the APDG Award for Best Design on a Television Drama for her work on THE OUTLAW MICHAEL HOWE. Felicity is currently designing the adaptation of the Man Booker prize winning novel THE LUMINARIES by Eleanor Catton for Working Title/BBC2. Felicity is represented in the US by United Talent Agency.  
---
Abby Ajayi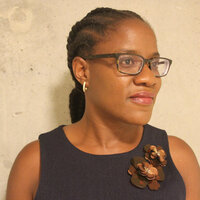 Abby Ajayi graduated from Oxford University with a law degree and began her career working in script development at the BBC before turning to writing. In the UK, she has written episodes of series including: Eastenders, Casualty, Holby City and Hollyoaks. Abby was a Fulbright Scholar at the New York Film Academy where she studied screenwriting. Abby was on the writing staff of How To Get Away with Murder (ABC/ Shondaland) for two seasons and currently, she is a Writer/ Co-Producer on the TV adaptation of Four Weddings and a Funeral (Hulu). Primarily based in Los Angeles, Abby works in both the USA and the UK. She is represented by The Gersh Agency in the U.S. and 42 Management in the U.K. 
---
Asligul Armagan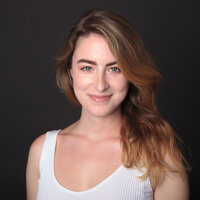 Born and raised in Ankara, Turkey, Asligul graduated from Durham University with a History and Classics degree. She holds both an MSc in Global Media and Communications from the London School of Economics and Political Science and an MA in Global Communication from the University of Southern California. Since moving to Los Angeles, she has written and produced a comedy web series and directed and produced a documentary short on identity and community in LA's LGBTQ Armenian diaspora. She has worked in Film and TV Development at indie powerhouse Gunpowder & Sky, George Clooney & Grant Heslov's Smokehouse Pictures, MGM Studios, Working Title Films, and Akiva Goldsman's Weed Road Pictures. Asligul is currently working with Oscar-winning documentary filmmaker Bryan Fogel on his next project, which is set to be released next year, and is developing a TV period drama for Big Screen Entertainment. She in honored to be among BAFTA LA's first International Newcomers
---
Sheena Bhattessa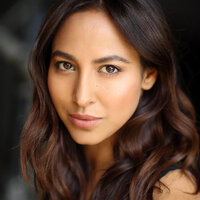 Sheena started her training in performing arts at a young age training in dancing, singing and acting. After studying Law at King's College, London, she moved to New York to study at Lee Strasberg Theatre and Film Institute and soon landed roles in TV and independent cinema. Sheena returned to London and has continued to succeed with roles in theatre, most recently playing Juliet in The National Theatre's adaptation of ROMEO AND JULIET. Her most recent TV and film experience includes RANSOM for CBS, ITV's THE FIXER and WHITECHAPEL, as well as BBC's EASTENDERS and DOCTORS, and blockbuster Bollywood productions LOVE AAJ KAL and JHOOM BARABER JHOOM. She was involved in the Olivier-award nominated cast of THE GREAT GAME: AFGHANISTAN, playing in London and touring some of the USA's best theatres, also performing for The Pentagon.  She just completed QUEEN ANNE, an RSC production at The Haymarket in London's West End, opposite Romola Garai featuring across the British nationals with rave reviews. Moviescope reviewed her as "one to watch". Alongside her acting, Sheena is now producing her first feature film. 
---
Andy Blackburn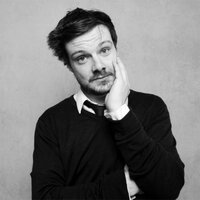 Now in his 3rd year as a Bafta LA Newcomer, commercials and feature film director Andrew Blackburn moved to Los Angeles in 2015. As director, his ability to capture natural and authentic performances has led to global TV campaigns for Nestle, McDonald's and Pampers amongst many others. His debut feature film as writer & director, BEING NICE, was released in November 2014. Having just completed an hour-long TV pilot, Andrew is mounting a theatrical version of his latest screenplay, to perform in LA in late 2018.
---
Marcus Chan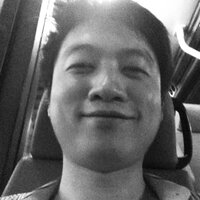 Born and raised in Hong Kong, Marcus was a real estate financing solicitor for over a decade at several international law firms including Clifford Chance and Slaughter and May. He joined the UCLA MFA film directing program in 2012 and has since directed several short films showcased in various film festivals, as well as internet spots for Cirque du Soleil. He is about to finish his UCLA thesis film, which is executive produced by James Franco's Rabbit Bandini Productions and features BAFTA winner, Whoopi Goldberg. Marcus currently splits his time between feature and short film editing and is developing his own web series that explores diversity in Hollywood.                
---
Christel Chaudet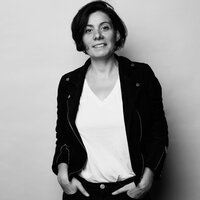 A degree in Fine Art Painting opened Christel's mind to a life of exploration. She shot short and long-form drama as a Director of Photography worked as a Shooting AP for TV channels such as Channel 4, BBC and ITV in the United Kingdom and has been creating high-end branded content for the Fashion and Beauty industry. Now living in LA, she strives to constantly push the boundaries of her creativity.
---
Lucian Charles Collier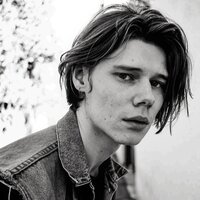 Actor Lucian Charles Collier made his debut 2014, in the Berlinale Crystal Bear Award winning short, MIKE, following up in the 2016 SXSW Audience Buzz Award winner, feature film SPACESHIP, where his performance was listed for a British Independent Film Newcomer Award. Since, Lucian was cast in the Jonas Akerlund metal biopic, LORDS OF CHAOS, which premiered at the 2018 Sundance Film Festival and was cast in the lead role in Mark Young's upcoming feature, LIMBO, after moving to Los Angeles in 2017.
---
Sasha Collington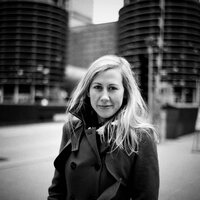 Sasha is currently in post-production on her first feature film, LOVE TYPE D, which she wrote and directed. Sasha was one of four writers to win the Betty Box and Peter Rogers Comedy Writing Award in partnership with Big Talk Productions for her screenplay, ANOTHER ANNA. Sasha is an alumni of the Binger Writers Lab and the Berlinale Talent Campus and has an MA in Filmmaking from the London Film School. She is currently working on three pilot scripts for episodic comedies. 
---
---
Pete Cooksley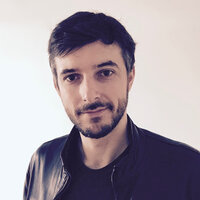 Pete is a Showrunner and Producer in the unscripted TV world, specializing in entertainment and documentaries. He's produced and directed many primetime shows in the UK, including the BAFTA-winning YOUNG APPRENTICE and THE CHOIR. Since moving stateside, he's held senior roles on the major network shows WORLD OF DANCE (NBC) and THE FOUR (Fox), and he's co-created innovative digital series for History, Fusion and Fullscreen.
---
Sisi Cronin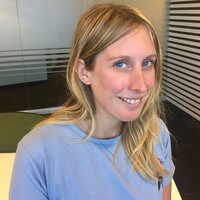 Raised in London, Sisi studied at Goldsmiths and began her career in Film Publicity at Revolver Entertainment. In 2012, she pursued a freelance career leading projects for clients including Warner Bros, Universal Pictures, StudioCanal, Secret Cinema and Content Media before establishing her boutique agency Sicily Publicity. Now based in Los Angeles, Sisi and her team lead publicity, social media and grassroots marketing campaigns for independent films, documentaries, festivals and events.
---
Leah de Niese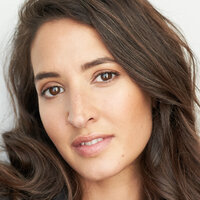 Leah de Niese began acting at a young age and has since enjoyed a flourishing film and television career. In Australia she is widely recognized for her roles in multi-award-winning television series, HOUSE HUSBANDS and OFFSPRING, as well as, TWENTYSOMETHING, PUBERTY BLUES, iconic Aussie dramas, NEIGHBOURS, BLUE HEELERS, STINGERS, JANUS and children's series, SHORT CUTS and NOAH & SASKIA. Film credits include comedies, 10 TERRORISTS, HATING ALISON ASHLEY and indie thriller, COURT OF LONELY ROYALS.
---
Leo Draper 
Raised in the English countryside, Leo moved to London and began his career at Warner Bros and has been working in film distribution ever since. He spent many years at Studiocanal in both the UK Theatrical and International marketing departments, working on titles such as PADDINGTON, TINKER TAILOR SOLDIER SPY and THE IMITATION GAME, and in 2017 moved to LA to further his career at Sony Pictures. Leo oversees the International creative advertising for Columbia releases including PETER RABBIT and THE GIRL IN THE SPIDER'S WEB, and enjoys the creative and strategic challenge of producing film campaigns. He is delighted to be a part of the BAFTA community.             
---
Michael Driscoll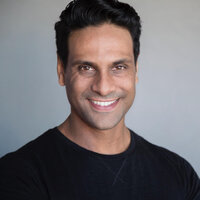 Hailing from London, Michael directed 26 episodes of 2nd Unit on award-winning Netflix Original drama BORGIA. His clients include HBO, Canal+, ZDF, RTL, M6, Cinemax and Europacorp. Having worked across several countries within the industry since a young age, Michael's directing career began at RSA Films. His photography has exhibited internationally across publications including The Hollywood Reporter and Le Figaro. Michael has written and directed several shorts, currently screening in major festivals.  
---
Tina Gharavi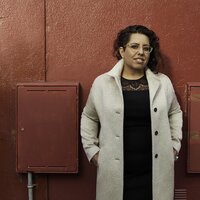 Tina Gharavi is a Sundance/BAFTA-nominated screenwriter/director initially trained as a painter. Fearless in storytelling, Gharavi is noted for innovative cross-platform work, often about outsiders, rebels and misfits. Her work blends documentary and fiction and she is unafraid to take risks and cross genres, Gharavi's work is set apart by its attention to detail and storytelling perspective. Sir Ben Kingsley commenting on her BAFTA-nominated feature, I AM NASRINE, said it was "a life enhancing film... An important and much needed film." Gharavi resides in the North of England and Los Angeles and recently made her first after-dinner speech. She is currently in development on an Iranian gangster film with BFI/Film 4 and is showrunning an Icelandic Noir TV series.
---
Menik Gooneratne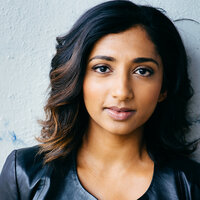 Born in London, Menik spent much of her childhood travelling the world with her father's work on climate change. Although as an adult, Menik still forgets to switch off the lights. Papua New Guinea is where Menik's passion for acting was ignited when at age 4, she was cast as "Wild Boar" in her kindergarten's Easter play. Aside from "Wild Boar", Menik is best known for her role as "Priya Kapoor" on the iconic Australian series NEIGHBOURS. Her casting as Priya was a groundbreaking moment, as it was the first time in the show's 33-year history that a South Asian family were featured as main cast. Other indelible career highlights include working on LION with Nicole Kidman and on the upcoming feature MORTAL ENGINES with Peter Jackson, out December 2018. Menik is so thrilled to be involved in the Newcomers Program and to be part of the BAFTA community. 
---
Ben Gutteridge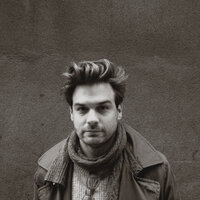 Ben has directed advertising in various countries for brands from Prada to Volvo and primetime TV drama for the BBC and Channel 4. As Writer/Director, he's had shorts in major festivals, been selected for international schemes both as participant and juror and has various feature film and TV drama projects in active development. He also won the Shore Scripts Fund 2017. He's represented by Grandview in the US and Independent Talent in the UK.
---
Heather Harris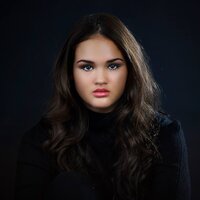 Heather Harris was born and raised in the Cayman Islands. She began her entertainment career working on Lionsgate's THE HUNGER GAMES: CATCHING FIRE (2013) while earning her undergraduate degree at New York University. Over the past few years, Heather has worked in television production for numerous entertainment labels, including Nickelodeon and MTV Networks. Heather currently resides in Los Angeles where she studies directing at USC's School of Cinematic Arts.              
---
Denise Hoey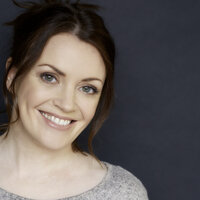 Denise was raised in Hampshire, England and has a degree in acting from Middlesex University. After an extensive career in UK theatre, including a tour of the US and a run on Broadway, Denise moved in to TV with roles on popular BBC and ITV shows. Before moving to LA recently with a Green Card, Denise finished filming her first feature alongside John Rhys-Davies. She has also produced and starred in an award-winning short film, TEN THOUSAND PICTURES OF YOU.
---
Nick Horton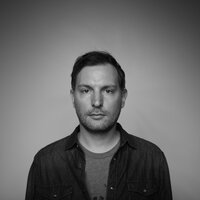 Nick is a development creative and writer working primarily in the digital space, but with a raft of development credits for shows broadcast on the BBC, BBC America, ITV, Channel 4, Sky, and Discovery; including OUR DANCING TOWN and POACHING WARS with Tom Hardy. As well as being chosen as a BAFTA LA Newcomer, Nick co-wrote WITNESS PROTECTION, which was selected for Sundance Institute's New Voices Lab. Currently Nick is working with BBC Studios Digital to develop projects for Facebook, YouTube, and Snapchat.
---
Louise Houghton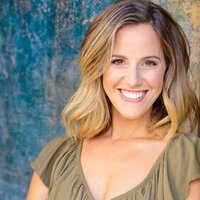 Louise is a British host, broadcast journalist, actress and voiceover artist. Since basing herself in LA, she has been working with Universal, Cellar Media and Fish Bowl Media whilst continuing to travel internationally for other TV and live events.This year she will continue to work on Euromaxx, DWTV's highest ranked magazine show broadcast around the world. You will also find her as the host/MC of many exclusive award shows and other events. To top that, her debut podcast on the Winemakers of Paso Robles, California will launch this year and Louise will also be starring in a feature, currently in pre-production.
---
Ruaraidh Hunter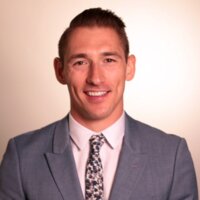 Hunter originates from Edinburgh, Scotland but spent 13 years in London. He joined the UTA Agent Training Program a year ago having worked as an assistant agent for two years at the London-based theatrical talent agency Sally Hope Associates. The agency focused on UK theatre, film & TV representing talent and creatives. Before moving into entertainment, he enjoyed successful careers in classical music, as a marketing and events director of a non-profit orchestra, and luxury fashion as a press and PR officer of a high-end French brand. He graduated with a BA (Hons) and Masters in History of Art and History of Costume respectively from the Courtauld Institute of Art.
---
Mark Jackson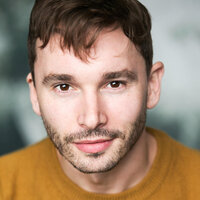 Mark is an English actor who was born in Rotterdam and trained at the Bristol Old Vic Theatre School. Mark plays series regular Isaac in THE ORVILLE on Fox opposite Seth MacFarlane, Adrianne Palicki, Scott Grimes, Halston Sage, J. Lee, Peter Macon, Jessica Szohr and Penny Johnson Jerald. Other screen work includes performing with Paul Nicholas and Steve Huison in THE ROYAL TODAY for ITV, the short films PEPPERMINT and THE KISSING BOOTH, and a few commercials. His extensive stage credits include appearing with Celia Imrie and Robert Glenister in the award-winning NOISES OFF at London's Old Vic Theatre, playing Alfie the 87 year old waiter in the international tour of ONE MAN TWO GUVNORS with Rufus Hound, performing opposite Robert Powell in Agatha Christie's BLACK COFFEE and most recently playing Captain Stewart in the National Theatre's acclaimed production of WAR HORSE at the New London Theatre in London's West End. Mark is also an accomplished voice over artist.
Mark is repped by Abrams Artists Agency here in LA and Waring & McKenna in London. 
---
Daan Jansen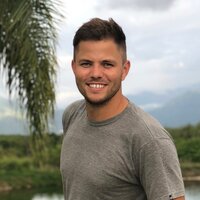 Daan Jansen came from South Africa in 2010 to study at Missouri State University. He received a swimming scholarship and completed his Bachelor's degree in Digital Film Production and his Master's degree in Administration with a focus in producing and screenwriting. After graduation, Daan moved to Los Angeles and currently works as a Segment Producer on The Bachelor, The Bachelorette and the franchise spin-off shows.
---
Kitty Kaletsky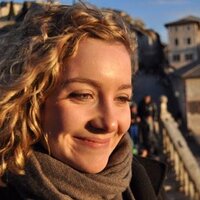 Kitty began her filmmaking career as assistant to producers Elizabeth Karlsen and Stephen Woolley at Number 9 Films in London. In 2013, she moved to head up the development department at UK production company Archery Pictures, and in 2015, Kitty co-founded production company Midnight Road Entertainment in Los Angeles with Vincent Sieber. MRE is now developing multiple projects including THE KILLING KIND by John-Michael Powell starring Aaron Paul and Jane Lynch, exec-produced by Mark Gordon and the next in the Narnia series, THE SILVER CHAIR, among others. Independently she is producing feature FOXFINDER based on the play by Dawn King, with the BFI. In her day job, Kitty runs the new TV department at Black Bear Pictures (THE IMITATION GAME, JC Chandor's ALL IS LOST, MUDBOUND). And in her life before film, Kitty was a journalist at The Economist in NYC and worked on the 2008 Obama Campaign.
---
Sohm Kapila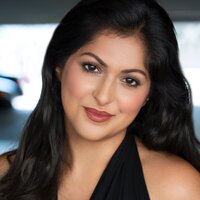 Sohm Kapila was born in India, raised in Nottingham, trained at Italia Conti London with a BA Hons in Meisner Acting and now living in LA with her East Midland roots at heart. Her second year as a BAFTA Los Angeles Newcomer includes work on CBS' MADAM SECRETARY, NCIS LA, THE CODE,  CW's, CHARMED, JANE THE VIRGIN, Hulu's CASUAL, and blockbusters THE MUMMY and SKYSCRAPER. She is currently the voice of JEEP Compass in Asia and was most recently the face of AMERICAN AIRLINES in a National US commercial. Her work spans film, tv, theatre, animation, radio and V.O, having done projects for Warner Bros, CBS, NBC, Pathé, ATG, BBC1, ITV and BBC Asian Network. She is represented by Leigh Brillstein Management. Sohm has also written, directed and produced her own work with her film THE PROBLEM WITH KALDEEP out now on Amazon Prime, and continues to create a new TV series in development titled ANGELS OF HOLLYWOOD BLVD with Elizabeth Chase.
---
Peter Lam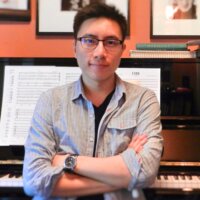 Born in Hong Kong and musically-trained in London, Peter Lam is a Los Angeles-based composer for film and television. He has composed for over forty film projects and his works have been screened at major film festivals such as Cannes, Palm Springs, Vancouver, Aspen, and Clermont-Ferrand. Other credits include additional music for various Lifetime and Bravo shows, and work for composer Kevin Kiner (JANE THE VIRGIN, STAR WARS: REBELS). Peter is a graduate of the film scoring program at the University of Southern California, supported by the BAFTA Los Angeles Scholarship.             
---
Adam Linzey 
Adam is an award-winning writer, director and cinematographer. He grew up in Oxford, but now lives in Los Angeles and  is a recent MFA graduate of USC's School of Cinematic Arts, where he was an Annenberg Fellow. Adam has written and  directed numerous short films, which have played at festivals worldwide. He directed the third series of SOFIA'S DIARY, a web-series produced by Sony. His recent work includes; directing the USC/James Franco feature film THE MAD WHALE, starring Camilla Belle, Dominic Rains and James Franco; shooting commercials for Noosa Yoghurt; working on a documentary about veterans in rural Northern California; and shooting a Netflix Original feature documentary sequel to WHAT THE HEALTH. He is delighted to be re-joining the BAFTA community for a second year. 
---
James Longman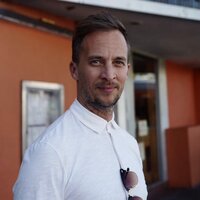 James is an Emmy award-winning Co-Executive Producer on THE LATE LATE SHOW WITH JAMES CORDEN, developing and producing ideas for the show. He has produced sketches with talent such as Tom Cruise, Ryan Reynolds, Anne Hathaway, Reese Witherspoon and Matt Damon. He started at MTV, before producing shows such as THE FRIDAY NIGHT PROJECT, THE ROB BRYDON SHOW, NEVER MIND THE BUZZCOCKS and ALAN CARR: CHATTY MAN. He co-hosts an award-winning West Ham podcast and also produced a short film, FESTEVIL, which screened at the prestigious BFI London Film Festival and is currently developing the feature version.
---
Allison McGourty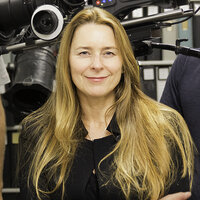 Allison McGourty is an award-winning film producer, screenwriter and music supervisor who was nominated for the BAFTA Breakthrough Talent Award 2018. She is the creator, writer and producer of the critically acclaimed AMERICAN EPIC trilogy narrated by Robert Redford, and the Primetime Emmy nominated film, THE AMERICAN EPIC SESSIONS. In 2017 she was the first filmmaker Artist-in-Residence at the University of Chicago Laboratory Schools. She is a member of the Writers Guild of America West and the Television Academy.
---
James McNamara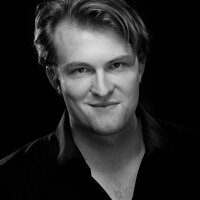 James McNamara studied English at Oxford and screenwriting at AFTRS before moving to LA. He is currently developing television shows for Goalpost Pictures and Playmaker Media/Sony Pictures. Other work includes comedy and drama writers rooms for the Academy Award-winning See-Saw Films, Matchbox Pictures/NBC Universal, ABC, Porchlight Films, Endemol Shine, and in feature film development for Icon Films. For the theater, James co-wrote RADIO WITH PICTURES, which sold out at the Sydney Opera House.
---
Luca Malacrino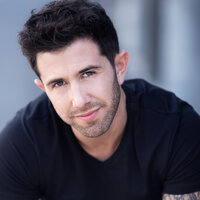 The Welsh Italian artist began training with the Actors Workshop in his hometown of Cardiff, Wales. Some of his recent credits include GREY'S ANATOMY, CRIMINAL MINDS, Jim Carrey's I'M DYING UP HERE and has also understood the importance in creating original content. He formed a production company called The Chameleon Effect, and has successfully created an award winning pilot, SERVED and Feature Film, ELEPHANTS in their first year, as well as getting ready to shoot their second feature, A SANCTUARY FOR WATER VOLES, early next year.                 
---
Nita Mistry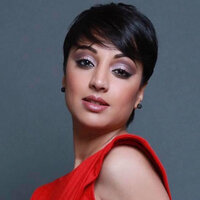 Nita Mistry is a British Indian Actress. Born in Leicester, UK. Nita trained at the highly accredited Mountview Theatre Academy in London and has since graduating worked in Film, Television, Theatre and Radio. Nita's earlier credits include an episode in the very first series of BBC One's long running drama NEW TRICKS and ITV's medical drama CASUALTY. Nita's is best known internationally for the supporting lead role in the hit feature film titled ROMEO VS JULIET which was filmed in Bangladesh and London.
Since moving to Los Angeles and becoming a BAFTA Newcomer, Nita has filmed a web series, a trailer for Netflix, and two short films. More recently Nita has also taken on working as a Producer. Her first project for a pilot based on the comic book ROBIN filmed in Los Angeles and is currently about to begin work as Co-Producer on season 2 movie and TV show GIRLS LIKE MAGIC with 6 new episodes. GIRLS LIKE MAGIC is currently available on Amazon, Fandango and YouTube. The show went viral after its very first season. In addition, Nita has also started writing her very first short film which shoots later this year.
Nita is represented by Aqua Talent in Los Angeles, Emerging Talent in New York & KTA Talent in Atlanta.
---
Muriel Naim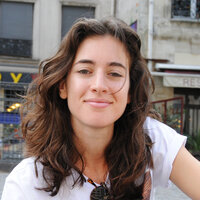 Muriel Naim is an Israeli-Iranian Director-Writer of Film & Theater, emerging from Tel-Aviv's art scene. At the age of 15, she mentored under Lithuanian theater director Arthur Kogan. At 18, her theater production JUBILEE was selected to be presented at the National Theatre. Muriel Studied at CalArts' Film Directors Program in 2015, and opened the 2016 Annual Film Directing Showcase at REDCAT. She recently graduated from the Directing program at the AFI Conservatory, where she was awarded the Irwin & Sheila Allen Scholarship for excellence and mentored under Oscar-winning Director Asghar Farhadi.
---
Rochelle Neil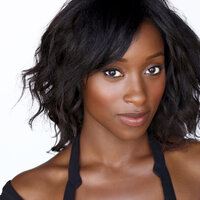 Originally from Woodford Green in Essex, Rochelle Neil trained at the Italia Conti Academy from the age of 13. Having trained as a singer, dancer and actress during the 6 years she spent at the academy, Rochelle has built a dynamic career jumping between shows like CHICAGO and Lynn Nottage's award winning play INTIMATE APPAREL in London's West End, to film and TV productions. Her screen acting credits include collaborations with the BBC (DEATH IN PARADISE, LAW & ORDER), Showtime (EPISODES) and Netflix (FREE REIN), to name but a few. Rochelle currently lives in Los Angeles, where she is shooting a leading role in a highly anticipated EA game. Rochelle is repped by Paradigm Talent Agency in the US and Identity Agency Group in the UK.
---
Sarah Oh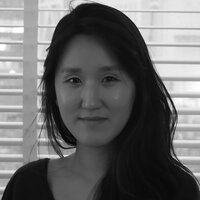 Sarah Seulki Oh is an independent producer who has made films in in Amsterdam, Germany, India, Italy, Korea, Turkey, U.K., and the U.S. Sarah's films have shown at festivals worldwide including Telluride Film Festival, Palm Springs International ShortFest, and Warsaw Film Festival, and have been supported by HBO, Sloan Foundation, Tribeca Film Institute, ESPN, Film London, and Sundance Film Institute. She is a graduate of the Creative Producing MFA program at Columbia University.
---
Angie Polkovich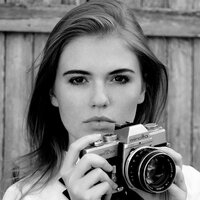 Angie Polkovich is a director, writer and storyteller born in Warsaw, Poland and is currently living in Los Angeles. She has directed several short films both in Poland and America. All of her films portray memorable, complex female characters.  She has two psycho-sexual feature dramas AU PAIR and MODEL that she is actively looking to develop. Her biggest influences are Lars Von Tier and Andrea Arnold. Polkovich's ambition as a filmmaker is to tell stories that cross language and cultural barriers. Her drama COUSIN premiered at Short Film Corner at the Cannes Film Festival 2017.                 
---
Alex Polunin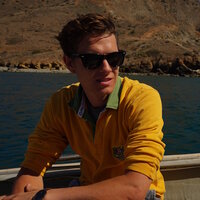 A former recipient of the BAFTA Los Angeles Scholarship, Alex Polunin is a BFI award-winning British-Australian BAFTA Newcomer and SIDF Future Producer specializing in high-end film and television for the international market, who has a background working with Oscar, BAFTA and Emmy recognized talent across projects in development and production with the BBC, ITV Studios, Film4, the BFI, Working Title/NBC Universal, All3Media and Discovery in both the UK and the US. 
---
Nicola Posener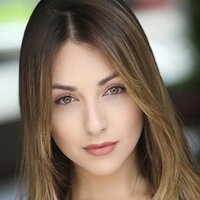 A British actress, voice over artist and BAFTA Los Angeles alumni, Nicola Posener is best known for playing the series lead in Disney channel's highly popular original comedy series 'Life Bites'. The hit show ran for two seasons attracting viewers in their millions. Nicola has since gone on to play the female lead in a large variety of feature films including the award winning dragon fantasy epic 'Dawn of the Dragonslayer' released by Anchor Bay, Canadian crime drama 'Gear',  the Lifetime Channel Original Television Movie 'Nightmare Wedding' as well as taking the helm in the international action/drama 'Angels Fallen' starring alongside Michael Madsen and Eric Roberts. One of Nicola's biggest break out roles to date comes in the form of the 5 part American television/film series franchise 'Mythica' which has been a 3 year endeavour shooting on location in Utah alongside the original Hercules himself; Kevin Sorbo and Game of Thrones Kristian Nairn. The series is fast becoming a fantasy favorite with Comic Con audiences with multiple conventions and panels lined up. Nicola can currently be seen playing the role of Amelia in the CBS Emmy award winning daytime drama 'The Bold And The Beautiful'.
---
Mark Prendergast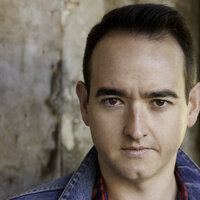 Mark is an Actor from Ayrshire, Scotland and trained at Langside College, Glasgow. He has worked with some of the UK's top producers in theatre, TV and film including: BBC, ITV, Sky, STV, RSC, Cameron Mackintosh, Dabhand, Royal Lyceum and Tron Theatres. Mark has just moved to LA with a Green Card, having filmed on OUTLANDER, followed by a lead role in the West-End transfer of MRS. HENDERSON PRESENTS in Toronto. Mark is also a classically-trained singer.
---
Monroe Robertson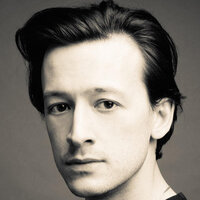 Monroe Robertson trained in London at The Royal Central School of Speech and Drama and the Webber Douglas Academy of Dramatic Art.He recently moved to Los Angeles from New York where he has been working in independent film and theatre. He just shot and directed his first short film PITCHER/CATCHER with Will Janowitz and they are developing two more projects. In August he is starring in the short film A MAN AND A WOMAN directed by Showtime's Robin Gurney.
---
Alicia Sadler 
I like it where the sun is shining, and the grass is green, no wonder I left London and the dull roots of Essex for the bright lights of LA. This year I have been gathering ideas and resources, with the intention to start filming my first documentary, ANGELYNE by the end of the year. A story of one of Hollywood's last living cult icons. Always looking to collaborate with interesting people, projects and ideas. 
---
David Saunders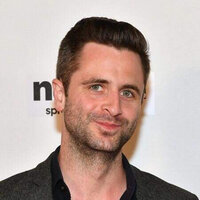 Originally from Hampshire, composer David M. Saunders has been writing music for film & television for the last 10 years. Training as a producer at the Academy of Contemporary Music in Guildford, he went on to write music for a number of British television shows (including Michael Mosley's INFESTED! and Diarmaid Macculoch's SEX & THE CHURCH, among others), before beginning to work on feature films. Most recently he scored GUN SHY starring Antonio Banderas, directed by Simon West (CON AIR, TOMB RAIDER), and has scored a range of actors from Maisie Williams and Robert Hardy, to David Warner and Sir Ian McKellen. In 2013 he had the honor of writing the music for the Champion's League Final opening ceremony at Wembley Stadium, and in 2015 the music for part of Hillary Clinton's televised presidential campaign.
---
Sam Lucas Smith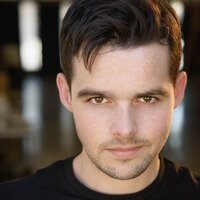 Award-winning Actor & Screenwriter Sam Lucas Smith grew up in Ireland and moved to the UK when he was accepted to study at the MMU School of Theatre. Sam went on to train as part of the Bow Street Screen Acting Academy in Dublin and he recently graduated with a Master's Degree in Screenwriting from the National Film School IADT. Sam moved to London upon graduating and began to build an extensive list of credits in film and television. He won Best Supporting Actor at the Sydney Independent Film Festival for his work in the US feature film IMPERFECT SKY and his previous leading work includes popular BBC drama productions such as WATERLOO ROAD and the major US television series VIKINGS. Sam has written and developed unique content for popular networks such as Funny or Die and he recently wrote and directed an award-winning cryptocurrency-themed short comedy film which is currently screening at international film festivals.
---
Hanna Stanbridge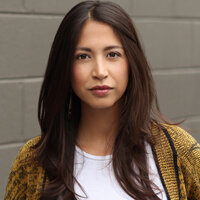 Originally from Scotland, Hanna recently moved to Los Angeles after finishing as series regular in BBC's RIVER CITY. Other career highlights include winning BAFTA Scotland's New Emerging Talent Award, Edinburgh International Film Festival's Trailblazer Award and the Grimm Up North Manchester Film Festival Best Actress Award for her first feature film, OUTCAST and writing and starring in the one woman show I HATE MYSELF SO PEOPLE WILL LIKE ME (AND OTHER STRATEGIES FOR SUCCESS) to critical acclaim.
---
Sammy Sultan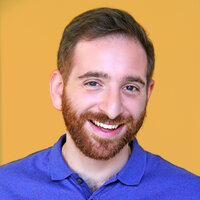 Sammy is a comedian and screenwriter from Manchester, England. Starting out, he interviewed boxers inside black cabs for a living but recently moved to America to pursue his first love, screenwriting. In May 2018, he graduated with a Masters degree from USC's John Wells Division of Writing for Screen and Television. He writes about unlikely underdogs begrudgingly stepping out of their comfort zones. His screenplay, FELIX'S BAR MITZVAH is a finalist in the Launch Million Dollar Screenplay Competition.              
---
Wan-Yi Sweeting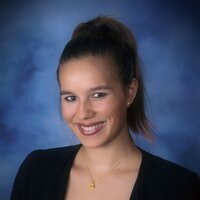 Wan-Yi Sweeting was born in Hong Kong to British and Chinese parents, raised in Singapore and Australia, but spent most of her life traveling the world competing on the professional tennis circuit. After graduating as a scholar student-athlete from Boston College with Cum Laude honors for a BA in International Relations, she worked as an Agent Trainee at United Talent Agency in the Asia and Marketing departments. She recently transitioned to work at Tongal, an open platform that connects a global creative community to networks, studios and brands to develop video content, managing entertainment accounts like Viacom and Twentieth Century Fox.
---
Catherine Taylor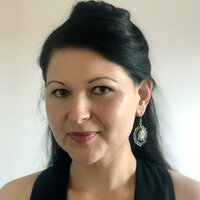 Director Catherine Taylor is a Brit who has lived in Australia and now resides in Los Angeles. An AFI Directing Alumna, Catherine is also a Fulbright Scholar and a two-time recipient of the BAFTA LA Scholarship. Catherine's films have been screened at numerous BAFTA and Academy Award qualifying festivals and have won awards from sources as diverse as BFI/BAFTA and Gorezone Horror Magazine (presented by Doug Bradley). She is currently prepping her second feature.              
---
Fagun Thakrar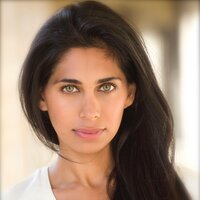 Fagun Thakrar is an actress, director, producer and activist. She has starred alongside Academy Award and BAFTA winner Brie Larson and BAFTA nominee Donald Sutherland. Fagun previously starred alongside Martin Sheen in the feature film BHOPAL-A PRAYER FOR RAIN, for which she received critical acclaim for her performance. Fagun is a classically trained actor with a Masters in Acting from the Royal Central School of Speech and Drama. Fagun's artistic passion for directing is inspired by the need to represent stories that shed light on important issues. Her development as a director grows through her continuing to study filmmaking and graduating to directing for screen. She is currently directing the documentary HOW OUR BRAINS ARE AFFECTED BY MEDITATION and is producing with BAFTA winner Charles Steel on a TV production.
---
Iesh Thapar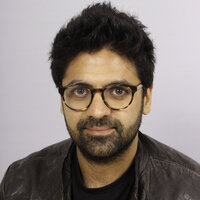 Iesh Thapar is a British Writer/Director. His films have been supported by Film London & The BFI Network, Sundance, Film Independent, ESPN, The Tribeca Film Institute, and the Alfred P. Sloan Foundation. Iesh is a two-time recipient of the prestigious BAFTA LA Scholarship, an awardee of the John Brabourne Award, and the winner of the 2017 Ezra Litwak Award for distinction in screenwriting. He is a graduate of the MFA Film program at Columbia University, School of the Arts, in New York City.
---
Roi Vissel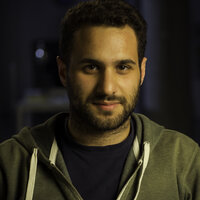 Born and raised in Israel, Roi has always been intrigued by visual storytelling. At an early age, he started working as assistant to some of Israel's best-known cinematographers. At age 18, Roi joined the prestigious Israeli Air Force film unit which piqued his interest in narrative film making. At age 22, Roi had collaborated with world-renowned cinematographers on shows such as TYRANT, GAME OF THRONES, FAUDA and more. He moved to Los Angeles to join the prestigious AFI Cinematography program and to set foot in the world of international films. His portfolio includes award-winning films that are distinguished in their unique visuals that fluently correspond with the emotional arc of the story.
---
Sam Washington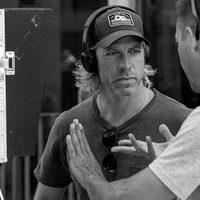 A director and writer of commercials and films, Sam is best known for his Cannes Lion winning campaign with comedian Ricky Gervais, referred to by Google as "the most successful piece of branded content we've seen." Sam's ability to craft engaging and authentic performances has led to global campaigns for the likes of Apple, Adidas, Chevrolet and Netflix and multiple Best Film, Best Director and Audience Choice awards at short film festivals around the world.
---
Emma West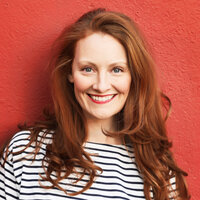 Emma West is an Actress and Producer. She can currently be seen in Stephen Fry adaptation THE HIPPOPOTAMUS on Netflix and THE LEGEND OF CAMBRIA campaign on ABC. Having worked extensively in London theatre, Emma turned her hand to producing in 2013. She developed, produced and starred in LIZZIE SIDDAL, which had a sell-out run at the Arcola Theatre and went on to be published. The play was nominated for three OffWestEnd awards, including Best Female Performance. The Times said, 'West is a name to watch'. Since arriving in Los Angeles, Emma has co-founded Shakespeare Shorts, a gala event that harnesses the power of storytelling to raise funds for refugees. She has so far produced events in Los Angeles & London with all-star casts including: Martin Freeman, Stephen Fry, Celia Imrie & Jack Whitehall – and is heading to Broadway in 2018.
---
Emma Weston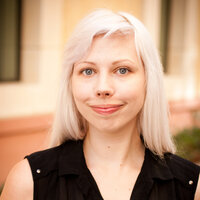 Born and raised in Kent, UK, Emma Weston is now based in Los Angeles. Emma is a recent MFA Film Production graduate from USC School of Cinematic Arts where she focused her training in Production Design and Art Direction. She has designed many short films (both live action and concept design for animation) as well as commercials, exhibits and a museum (set to launch 2019).
---