---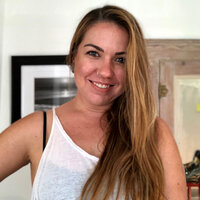 Claire Leona Apps ­– Director, Screenwriter – First Year 
Raised in Asia and educated at the London Film School, British-Canadian writer-director Claire Leona Apps's debut feature AND THEN I WAS FRENCH, released in 2018, is a psychological thriller compared by critics to Andrea Arnold and David Lynch. Apps is known for her cross-cultural perspective and for using dark comedy to challenge ideas about society as we know it. Her work has been featured on the BBC and at international film festivals.
---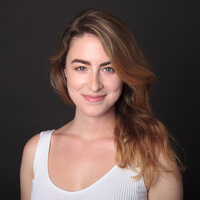 Asligul Armagan – Director, Screenwriter – Second Year
Born and raised in Ankara, Turkey, Asligul graduated from Durham University with a History and Classics degree. She holds both an MSc in Global Media and Communications from the London School of Economics and Political Science and an MA in Global Communication from USC. She has worked in Film and TV Development at Gunpowder & Sky, Smokehouse Pictures, MGM Studios, Working Title Films, and Weed Road Pictures. Asligul is currently working with Bryan Fogel on his next project and is developing a TV period drama for Big Screen Entertainment.
---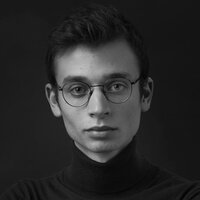 Omer Ben-Shachar – Director, Screenwriter – First Year
Omer Ben-Shachar is a writer-director born and raised in Tel-Aviv. His latest film, TREE #3, won a 2019 Student Academy Award, the 'Best Young Creator Award' at UrbanWorld, the 'Best Student Film' at HollyShorts, the 'Audience Award' for Best Student Short at Palm Springs ShortFest, and a College Emmy Television Award nomination. Prior to his studies at the AFI Conservatory, Omer served his mandatory military service as a director in the IDF's Spokesperson's Film Unit.
---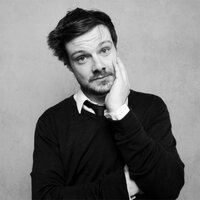 Andrew Blackburn – Director – Fourth Year
Entering his 4th year as a Bafta LA Newcomer, Andrew has lived and worked in Los Angeles since 2015. As a commercial director, he's shot global TV campaigns for Disney, McDonald's and Pampers amongst many others. His debut feature film as writer & director, BEING NICE, was released in November 2014, followed by an hour-long TV pilot in 2019. Andrew is currently in pre-production on his 2nd feature film, MALCOLM'S MOUNTAIN.
---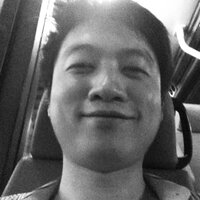 Marcus C.W. Chan – Director, Screenwriter – Fourth Year
Born and raised in Hong Kong, Marcus worked as a solicitor before joining the UCLA MFA film production program. His thesis film, PALACE was selected by a number of domestic and international film festivals. His first feature length film as editor, LOVE GOES THROUGH YOUR MIND, premiered at the Austin Film Festival. Marcus recently worked as part of the editorial team behind an upcoming Spotify series, and is also editing a second independent feature supported by the Sloan Foundation.
---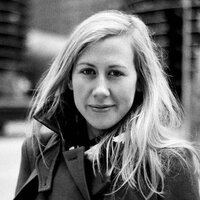 Sasha Collington – Director – Second Year
Sasha's debut feature film, LOVE TYPE D, premiered at the Edinburgh Film Festival 2019 and was nominated for an Audience Award. Sasha was one of four writers to win the Betty Box and Peter Rogers Comedy Writing Award for her screenplay, ANOTHER ANNA. She is an alumni of the Binger Writers Lab and the Berlinale Talent Campus and has an MA in Filmmaking from the London Film School. She is currently working on three pilot scripts for episodic comedies.
---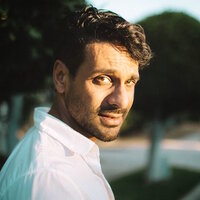 Michael Driscoll – Director – Second Year
Michael Driscoll is a London-born, award-winning writer/director. His 2nd Unit directing credits include 26 episodes of the Netflix Original drama BORGIA. From a young age Michael has worked with HBO, Canal+, ZDF, RTL, M6, Cinemax and Europacorp. His photography has been exhibited internationally across publications including The Hollywood Reporter and Le Figaro. Michael's short films have screened at over 40 film festivals to date across Europe and the USA, picking up numerous awards.
www.michaeldanieledriscoll.com
---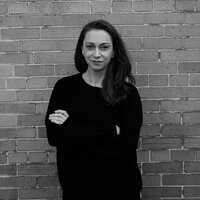 Claire Fowler – Director – First Year 
Claire is a Welsh writer-director who attended Columbia University's M.F.A. program in film on a Fulbright scholarship. Her latest short, SALAM, premiered at the 2018 Tribeca Film Festival and has reached 100 film festivals worldwide. She recently directed all eight episodes of the BBC Wales digital mini-series MERCHED PARCHUS before shadow directing on HOMELAND, POSE and MANIFEST. She is currently developing several projects that combine her interests in social justice and fiction storytelling.
---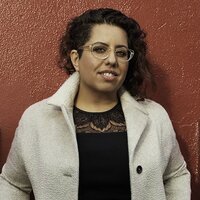 Tina Gharavi – Director – Second Year
Tina is a Sundance/BAFTA-nominated screenwriter/director. Her work blends documentary and fiction and she is unafraid to take risks and cross genres. Sir Ben Kingsley commented on her BAFTA-nominated feature, I AM NASRINE, he said "a life enhancing film... An important and much needed film." Gharavi resides in the North of England and Los Angeles and recently made her first after-dinner speech. She is currently in development on an Iranian gangster film with BFI/Film 4 and is showrunning an Icelandic Noir TV series.
---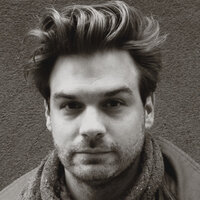 Ben Gutteridge – Director, Screenwriter – Fourth Year
Ben has directed advertising in various countries for brands from Prada to Volvo and primetime TV drama for the BBC and Channel 4. As Writer/Director, he's had shorts in major festivals, been selected for international schemes both as participant and juror and has various feature film and TV drama projects in active development. He also won the Shore Scripts Fund 2017. He's represented by Grandview in the US and Independent Talent in the UK.
---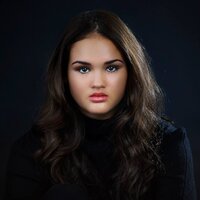 Heather Harris – Director – Fourth Year
Heather is a director and writer from the Cayman Islands. She has worked with Lionsgate, Nickelodeon, Viacom, Color Force and StudioCanal. Heather has also worked as a cinematographer for various films that have gone onto prestigious festivals such as the Berlin International Film Festival and NBCUniversal. Heather's latest award-winning film that she directed has been featured in journals such as the Hollywood Reporter. Most recently Heather was on set for a music video shoot with Noah Cyrus.
---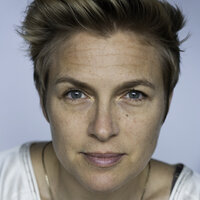 Emily James – Director, Screenwriter – First Year 
Emily James is a unique directing talent. The inventive storytelling of her early documentary work for British broadcaster Channel 4 prompted The Guardian to assert "Emily James is a genius and will one day be revered at a television innovator." She has directed for the BBC, ITV, Discovery, A&E, Vice and more. Her work defies genre boundaries, and is known for it's lightness of touch, humor, and creative treatment of complex subjects in disarmingly accessible ways.
---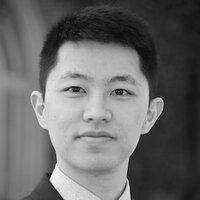 Ran Li – Director, Screenwriter – First Year
Ran Li is a bi-lingual writer, director based in LA, originally from China. He holds a Master's degree in Film & TV Production from USC, School of Cinematic Arts. Besides writing original screenplays, he is specialized in writing/rewriting scripts which aim for Chinese film market. Before moving to Los Angeles, Ran was an award-winning animation screenwriter, TV commercial director and a Creative Producer. He is now working on his first Sci-fi novel THE DEATH OF ROMANCE.
---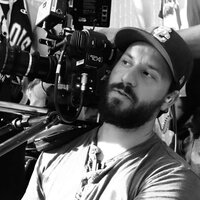 Adam Linzey – Director, Screenwriter, Cinematographer – Third Year
Adam is an award-winning writer, director and cinematographer from Oxford. Adam is a recent MFA graduate of USC's School of Cinematic Arts, where he was an Annenberg Fellow. He directed the third series of SOFIA'S DIARY, a web-series produced by Sony. His recent work includes; directing the USC/James Franco feature film THE MAD WHALE; commercials for Noosa Yoghurt; a documentary about Northern California veterans; and shooting a Netflix Original sequel to WHAT THE HEALTH.
---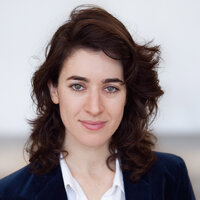 Muriel Naim – Director, Screenwriter – Second Year
Muriel Naim is a Director of film, TV and theatre, emerging from Tel-Aviv's art scene. Her films premiered at REDCAT, TIFF and CBFF. She received the Best Directing award at Bali Film Festival for her work on Janek/Bastard. A recent graduate of AFI's Film Directing program, Muriel was mentored under Oscar-winning Director  Farhadi and awarded the Irwin & Sheila Allen Excellence Scholarship. She is currently developing 2 TV dramas for A&E + BSEG, and prepares to shoot her feature-length debut.
---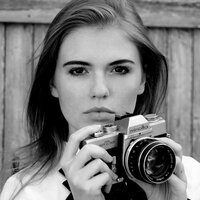 Angie Polkovich ­– Director, Screenwriter – Second Year
Angie Polkovich is a director, writer and storyteller born in Warsaw, Poland. She has directed several short films both in Poland and America. She has two psycho-sexual feature dramas AU PAIR and MODEL that she is actively looking to develop. Her biggest influences are Lars Von Tier and Andrea Arnold. Polkovich's ambition as a filmmaker is to tell stories that cross language and cultural barriers. Her drama COUSIN premiered at Short Film Corner at the Cannes Film Festival 2017.    
---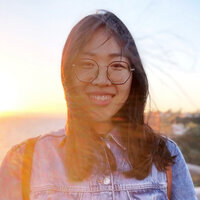 Siqi Song – Director, Screenwriter, Animator – First Year 
Siqi Song is an LA-based Chinese writer/director and animator. Her short films have been recognized internationally by Sundance, SXSW, BAFTA, and ASIFA-Hollywood etc. Since graduated from California Institute of the Arts, she has worked on multiple feature films and TV series. In 2018, Siqi was selected as a Film Independent Project Involve Fellow and awarded LAIKA Animation Fellowship. She's currently developing new film projects to continue her trend of telling stories that explore humanity.
---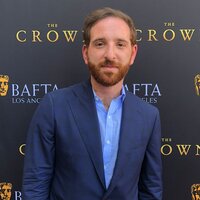 Sammy Sultan – Director, Screenwriter – Second Year 
Sammy is a comedian and screenwriter from Manchester. He began his career interviewing boxers for Boxnation TV, but moved to America to study screenwriting at USC. Since graduating, Sammy's been a Prizewinner in the Million-Dollar Screenplay Competition, Runner-up in Final Draft's Big Break and Quarterfinalist in the Academy Nicholl Fellowship. He has two feature films in development and is delighted to be a Second-Year, BAFTA LA Newcomer.
---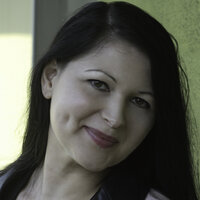 Catherine Taylor – Director – Second Year
British director Catherine Taylor's films have screened at Academy Award qualifying festivals and won awards from diverse sources from BFI/BAFTA to Gorezone Horror Magazine. Her work includes multiple shorts, TEMPTATION (feature), factual TV and fashion content for brands such as Tom Ford and Stella McCartney. A Fulbright Scholar and recipient of scholarships from BAFTA LA, BBFC and Film London, Catherine holds an MFA in Directing from the American Film Institute.
---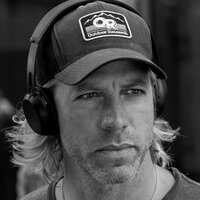 Samuel Washington – Director, Screenwriter – Second Year
A director and writer of commercials and films, Sam is embarking on his second year as a BAFTA Newcomer. Since arriving in LA, Sam has directed campaigns for brands such as Nintendo, Marvel, Netflix and a series finale campaign for HBO's Game of Thrones. Off the back of the multiple Best Film, Best Director and Audience Choice awards that his short films have garnered, Sam now has his eye firmly set on his first feature film.
---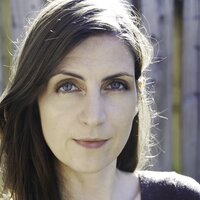 Kat Wood – Director, Screenwriter – First Year 
Kat grew up in the North East of England and is a former BBC broadcast journalist. As a feature film screenwriter, her recent achievements include selling two sci-fi projects, ENVOY and GENUS, to Amy Pascal's Pascal Pictures and the sale of an original action pitch, DIPLOMATIC COURIER to Skydance. Kat has directed two short films; HOME starring Maggie Gyllenhaal and produced by Dana Brunetti, and STINE funded by Creative England. She is represented by Verve.