---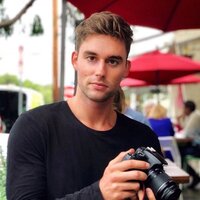 Callum Alexander – Actor, Writer – First Year 
Raised in London and Bristol, Callum Alexander is a screenwriter and entrepreneur. His first feature-length screenplay, THE WHITE ROSE, earned him recognition at Telluride Film Festival, Austin Film Festival and the BlueCat Screenplay Competition. Callum has also played lead roles in several feature films, including Prince Alexander in MY CHRISTMAS PRINCE. Callum holds a BA in English Literature from the University of St Andrews and an MA in Media and Film Studies from Emory University.
---
Sheena Bhattessa – Actor – Second Year 
Sheena began training for performing arts at a young age. After studying Law at King's College, London, she studied at Lee Strasberg Theatre and Film Institute in New York. Her most recent work includes RANSOM, THE FIXER, WHITECHAPEL, EASTENDERS, DOCTORS and Bollywood productions LOVE AAJ KAL and JHOOM BARABER JHOOM. She just completed QUEEN ANNE, an RSC production. Moviescope reviewed her as "one to watch". Alongside her acting, Sheena is now producing her first feature film.
---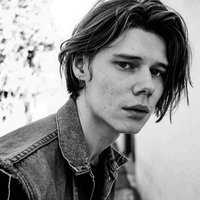 Lucian Charles Collier – Actor – Second Year
Actor Lucian Charles Collier made his debut in the Berlinale Crystal Bear Award winning short, MIKE, following up in the SXSW Audience Buzz Award winner film SPACESHIP, where his performance was listed for a British Independent Film Newcomer Award. Lucian was cast in LORDS OF CHAOS, which premiered at the 2018 Sundance Film Festival and was cast in the lead role in Mark Young's upcoming feature, LIMBO, after moving to Los Angeles in 2017.
---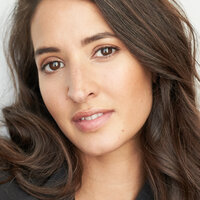 Leah de Niese – Actor – Second Year
Leah de Niese began acting at a young age and has since enjoyed a flourishing film and television career. In Australia she is widely recognized for her roles in multi-award-winning television series, HOUSE HUSBANDS and OFFSPRING, as well as, TWENTYSOMETHING, PUBERTY BLUES, iconic Aussie dramas, NEIGHBOURS, BLUE HEELERS, STINGERS, JANUS and children's series, SHORT CUTS and NOAH & SASKIA. Film credits include comedies, 10 TERRORISTS, HATING ALISON ASHLEY and indie thriller, COURT OF LONELY ROYALS.
---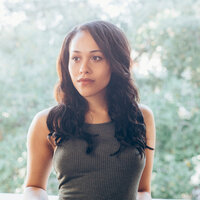 Tanya Fear – Actor, Writer – First Year 
Tanya is an actress and writer from London. She has starred in BBC's DOCTOR WHO and in cult Canal Plus drama SPOTLESS. Her feature film work includes the lead role in A MOVING IMAGE and Hollywood blockbuster KICK ASS 2. She attained a degree in Comparative Literature from King's College London. Tanya recently moved to LA to expand her career in the world of screenwriting and is supported by her team at The Gersh Agency.
---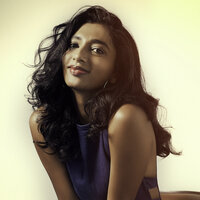 Menik Gooneratne ­– Actor – Fourth Year
Menik is a Sri Lankan-Australian actress and writer whose body of work has grossed over $500 million worldwide. Born in London, Menik spent her youth travelling to developing countries with her father. While living in Papua New Guinea, her passion for the arts was ignited when she was cast as "Wild Boar" in her kindergarten's Easter play. Aside from "Wild Boar", Menik is best known for her roles in MORTAL ENGINES, LION and on the Australian series NEIGHBOURS.
---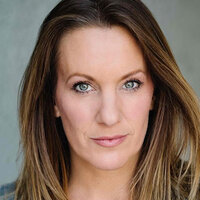 Lisa Gorgin – Actor – First Year
Lisa graduated with honors from the Italia Conti Academy. After graduating she landed a role in ITV's THE BILL and the lead role in the musical adaptation of THE TEMPEST. Lisa was critically acclaimed for her role as Carla in THE WASP, all while filming the BBC comedy WHITE GOLD with Nigel Lindsay. Lisa is currently continuing her studies and working hard, she landed her first major booking for Warner Bros gaining her SAG Eligibility.
---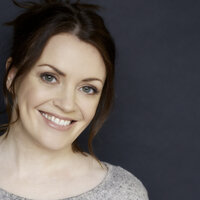 Denise Hoey – Actor – Second Year
Denise was raised in Hampshire, England and has a BA Hons Degree in Acting from Middlesex University in London. TV credits include MR. SELFRIDGE, EASTENDERS and EMMERDALE. In Los Angeles, Denise has filmed THE SOUND OF THE WIND, an international commercial, a Christmas movie, and is working as a voiceover artist. Denise produced (and played the lead in) TEN THOUSAND PICTURES OF YOU. Repped by Keddie Scott Associates (UK).
---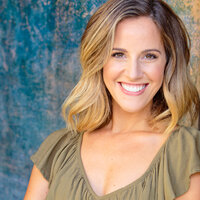 Louise Houghton – Actor, TV Presenter, Journalist – Third Year
Louise Houghton is a British host, broadcast journalist and voiceover artist. She works internationally on film, TV, online and at a variety of live events. She is best known for her 7 years hosting DWTV's daily live lifestyle magazine show, EUROMAXX. Currently based in LA, Louise is working for Universal, Fish Bowl Media, ESPN and developing a new show called 'America's Next Investment' More information about Louise and her production company that specializes in environmental and sustainable content, can be found on her website or social platforms 
---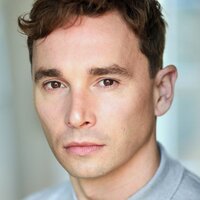 Mark Jackson – Actor – Second Year 
Mark is an English actor who trained at the Bristol Old Vic Theatre School, he plays series regular Isaac in THE ORVILLE on Hulu. His extensive stage credits include the award-winning NOISES OFF, ONE MAN TWO GUVNORS and BLACK COFFEE. Mark most recently played Captain Stewart in the National Theatre's production of WAR HORSE at the New London Theatre. Mark is repped by Abrams Artists Agency in LA and Waring & McKenna in London.
---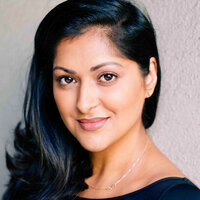 Sohm Kapila – Actor – Third Year 
Sohm was born in India, raised in Nottingham, trained at Italia Conti London with a BA Hons in Meisner Acting. Her recent work includes MADAM SECRETARY, NCIS LA, THE CODE, CHARMED, JANE THE VIRGIN, CASUAL and blockbusters THE MUMMY and SKYSCRAPER. Her work spans film, tv, theatre, animation, radio V.O and MOCAP. She is represented by Leigh Brillstein Management. Sohm has also written, directed and produced her own film THE PROBLEM WITH KALDEEP.
---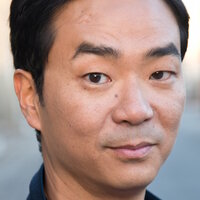 Yong Kim – Actor – First Year
Yong is a British East-Asian who transitioned from academia to acting, having debuted at Sundance in Gordy Hoffman's DOG BOWL and Andrew Ahn's Spirit Award winner SPA NIGHT. Television roles include THE LAST SHIP, THE LEAGUE and MURDER IN THE FIRST, while stage performances include Julia Cho's AUBERGINE at San Diego Rep. Yong has a PhD from the London School of Economics and a BA from Trinity College, Cambridge. He resides in Koreatown, Los Angeles.
---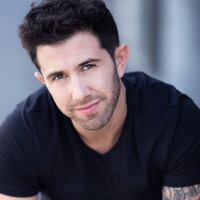 Luca Malacrino – Actor – Third Year
The Welsh Italian artist began training with the Actors Workshop in his hometown of Cardiff, Wales. His recent credits include GREY'S ANATOMY, CRIMINAL MINDS and Jim Carrey's I'M DYING UP HERE. He formed a production company called The Chameleon Effect, and has successfully created an award-winning pilot, SERVED and feature film, ELEPHANTS in their first year, as well as getting ready to shoot their second feature, A SANCTUARY FOR WATER VOLES, early next year.      
---
Nick McCarthy – Actor, Writer - First Year
Nick McCarthy is a Northern Irish actor and writer. He graduated from Cambridge University in England, where he trained with the renowned Cambridge Footlights. Later, he studied Theatre and was awarded a distinction in Writing & Performance by the London College of Music. Nick got his break on-screen appearing in the BBC Drama 'IN COLD BLOOD' and is represented by Millbank Management in the UK. He is a US Permanent Resident and dual British-Irish citizen.
---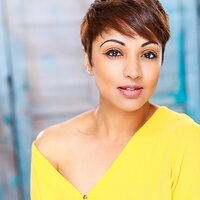 Nita Mistry – Actor - Second Year
Nita is a British Actress born in Leicester, UK and trained at the Mountview Theatre Academy in London. Nita's earlier credits include WHAT A GIRL WANTS, BBC One's NEW TRICKS, ITV's CASUALTY and ROMEO VS JULIET. Nita most recently played Judy on ABC's GENERAL HOSPITAL and is also Co-Producing and appearing on Season 2 of GIRLS LIKE MAGIC. 
---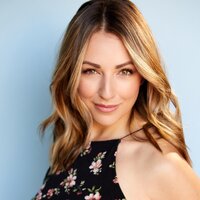 Nicola Posener – Actor - Fourth Year 
A regular in film and television, Nicola can currently be seen in the CBS drama 'The Bold and the Beautiful' as Amelia as well as starring as Yvonne in 'Age of the Living Dead' on Amazon. One of Nicola's biggest break out roles to date comes in the franchise 'Mythica' where Nicola can be seen playing the leading role of Teela. Represented in the US by Daniel Hoff Agency, Karen Forman Management and Payne Management in London.
For a more detailed resume please visit the following IMDb link.
---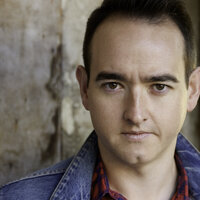 Mark Prendergast – Actor - Second Year
Mark is an Actor from Ayrshire, Scotland and trained at Langside College, Glasgow. He has worked with some of the UK's top producers in theatre, TV and film including: BBC, ITV, Sky, STV, RSC, Cameron Mackintosh, Dabhand, Royal Lyceum and Tron Theatres. Mark has moved to LA with a Green Card, having filmed on OUTLANDER, followed by a lead role in the West-End transfer of MRS. HENDERSON PRESENTS in Toronto. Mark is also a classically-trained singer.
---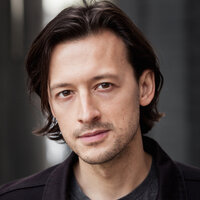 Monroe Robertson – Actor, Filmmaker - Second Year
Monroe Robertson trained in London at The Royal Central School of Speech and Drama and the Webber Douglas Academy of Dramatic Art. Monroe moved to Los Angeles from New York where he worked in independent film and theatre and last year he shot and directed the short film PITCHER/CATCHER with Will Janowitz. Monroe can be seen in Adventures of Aladdin which was released earlier this year.
---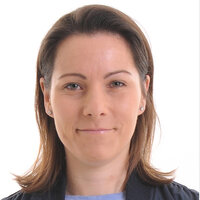 Charlie Robinson – Actor, Editor, Camera Operator - First Year 
Charlie is an actress, a teacher of Camera Acting Technique, an editor with VFX skills and currently training to be a steadicam operator. Charlie began her acting career as a scientist for ITVs Doc & Hal's Chemical explosive stage show at the Brighton Dome Theatre and has appeared in multiple BBC & Netflix Productions. This summer she stepped in to teach and head the Camera Department at the prestigious American Academy of Dramatic Arts, LA.
---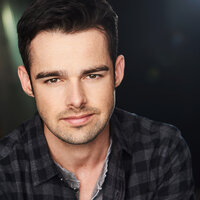 Sam Lucas Smith – Actor, Screenwriter - Second Year
Award-winning Actor & Screenwriter Sam Lucas Smith graduated from the MMU School of Theatre, trained at the Bow Street Screen Acting Academy in Dublin and graduated with a Master's Degree in Screenwriting from the National Film School IADT.  Sam won Best Supporting Actor for IMPERFECT SKY. His previous work includes WATERLOO ROAD and VIKINGS. Sam wrote and directed BUY THE DIP, starring John Colleary; his latest short DEATH OF AN ANDROID was directed by Heath Cullens.
---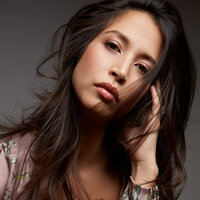 Hanna Stanbridge – Actor, Screenwriter - Second Year 
Originally from Scotland, Hanna is an actress and writer who moved to Los Angeles after finishing as a series regular in RIVER CITY. Hanna won BAFTA Scotland's New Emerging Talent Award, Edinburgh International Film Festival's Trailblazer Award and the Grimm Up North Manchester Film Festival Best Actress Award for her first feature film, OUTCAST. She wrote and starred in the one woman show I HATE MYSELF SO PEOPLE WILL LIKE ME (AND OTHER STRATEGIES FOR SUCCESS).
---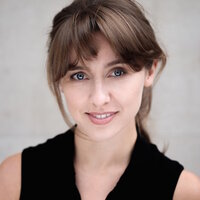 Joanne Thomson ­– Actor, Writer - First Year
Joanne is a Scottish Actor and Director from Glasgow. Since graduating from the Royal Conservatoire of Scotland, she has worked across the UK in television and theatre. Joanne recently played Lisa Harvey in THE VICTIM. Her performance in ITV's IN PLAIN SIGHT won her nominations for 2 Best Actress categories at the IARA awards. In 2014, she directed the all-female production NOTHING TO BE DONE which won Best Play at the Setkani Festival in Czech Republic.
http://www.joannethomson.co.uk/
---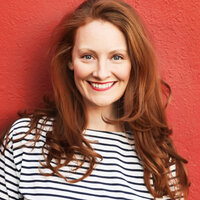 Emma West – Actor - Fourth Year
Emma is an Actor, Voiceover Artist & Producer. She can currently be seen in DOPPELGÄNGER, THE HIPPOPOTAMUS on Netflix and THE LEGEND OF CAMBRIA. Emma developed, produced and starred in LIZZIE SIDDAL which went on to be published. The Times said 'West is a name to watch'. Emma co-founded SHAKESPEARE SHORTS, a gala event that raises funds for refugees. She has so far produced events in Los Angeles & London with all-star casts.
www.shakespeareforrefugees.com