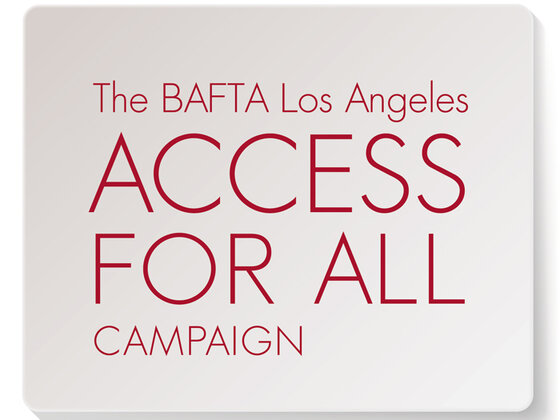 The Access for All campaign is a range of impactful initiatives created by BAFTA Los Angeles to create a foot-in-the-door and a pathway to success for talented individuals, uninhibited by background, demographics or personal circumstance.
With initiatives that range from grassroots community events to professional development programs, the Access for All campaign makes equal opportunity a closer reality in our business.
The entertainment industry offers not only life-changing and varied career opportunities, but also the ability for an audience to see the world through the eyes of others. It is a dream we all share. However not everyone gets the chance to pursue it.
The campaign drives funds to support acclaimed scholarship, education and community initiatives, allowing BAFTA LA to discover, support and nurture talented professionals from all walks of life.
We invite our industry, supporters, members and beyond to support these important initiatives and make Access for All a reality.
HOW YOU CAN HELP:
Contribute towards the essential funds needed to support our key initiatives: CLICK TO LEARN MORE AND DONATE.
Contribute by donating your expertise to our key initiatives: CLICK TO CONTACT US.
ABOUT OUR INITIATIVES:
In collaboration with a variety of partners including the City of Los Angeles, County of Los Angeles, LAUSD, Washington Preparatory High School, BAFTA LA publicly showcases opportunities and potential careers in the entertainment industry, both on and off screen. For those actively pursuing their careers, BAFTA LA offers focused, targeted programs that provide specific developmental support and professional training.
---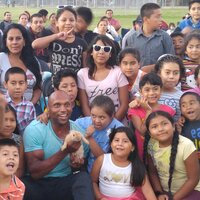 INNER CITY CINEMA
Our inner city cinema program brings the magic of movies to areas without access to public movie theaters through its initiative. Free public screenings and Q&As are held throughout the year at county parks in South LA, to capture the imaginations of children and families, raising awareness of the many career opportunities within the industry.
---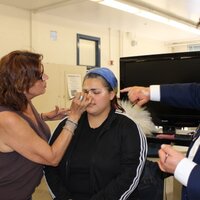 INNER CITY MENTORING
We provide over 1000 hours of expert mentorship to the film students at George Washington Preparatory High School. We creating awareness of industry opportunities at a crucial moment, and develop skillsets through stimulating lectures, one-on-one coaching, and collaborative short film projects that bring inner-city students together to experience life on both sides of the camera.
---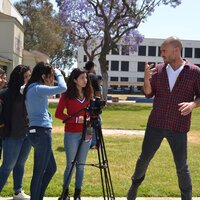 THE HIGH FLYERS PROGRAM
We identify 10 inner city high school students who demonstrate the talent and drive to succeed and provide them with structured, intensive support and mentorship, connecting them with filmmaking workshops, internships and professional development events.
BAFTA LA also provides safe transportation around the city to attend events and workshops, and a special taste of tinseltown through custom-made experiences at our prestigous red carpet events and award ceremonies. 
---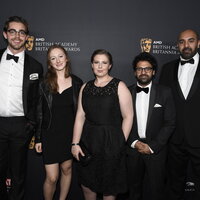 Getty Images For BAFTA LASCHOLARSHIPS & FINANCIAL AID
BAFTA LA provides Scholarships for British students at US film schools, lessening the financial impediment and providing the chance to learn at the world-leading film schools in the US. We believe that the world's most talented emerging filmmakers should have access to the world's best film education.
---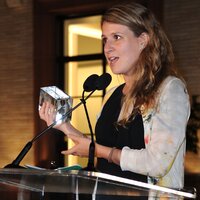 Getty Images for BAFTA LABAFTA US STUDENT FILM AWARDS
Our flagship event for celebrating exciting new talents will expand in 2017 to identify and celebrate more of the best creative works produced by American and international post-graduate students, connecting promising international students with BAFTA's membership and programming. 56 Schools across the US participated in 2016 and further expansion is planned for 2017.
---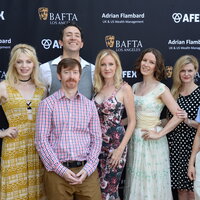 Getty Images for BAFTA LATHE NEWCOMERS PROGRAM
The Newcomers Program recognizes and supports 35 rising UK stars who have recently moved to Los Angeles to further their development and career. The program recognizes the long and fruitful legacy of UK talents moving to the US to expand their knowledge, develop their skills, and expand their network of peers.
---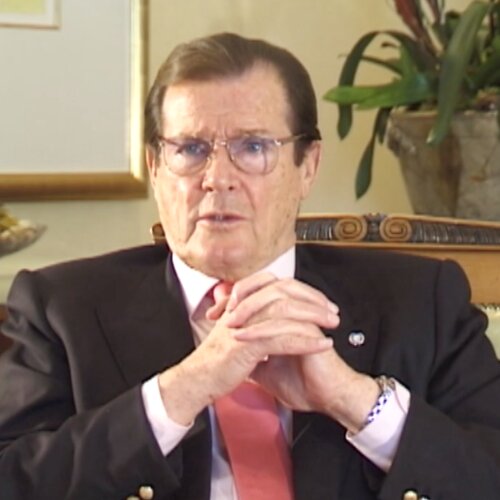 HERITAGE ARCHIVE
In an effort to preserve the legacy of the industry for future generations, BAFTA Los Angeles will seek to provide access to our Heritage Archive collection of unique one-on-one interviews with legendary British filmmakers. The Archive includes over 200 hours of footage from almost 100 interview subjects including Michael Caine, Malcolm McDowell, Lyn Redgrave, Roger Moore, and Helen Mirren.