29 November 2017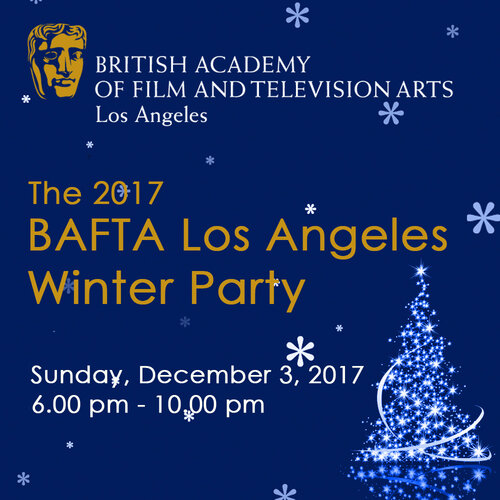 Join BAFTA Los Angeles to celebrate the season with BAFTA friends and colleagues.  This year, we will be celebrating with Shepherd's Pie and cocktails to kick-off your holiday celebrations!
Event Details
Sunday, December 3, 2017
6.00 pm - 10.00 pm
Attire: Sparkly
By Kind Permission of HM Deputy Consul General Collette Weston
220 South Norton Avenue
Los Angeles, CA 90004
How To Attend
To purchase your tickets, please click here.
Please return your ticketing form by email or fax:
Email: [email protected] | Fax: 818 475 5401
The last day to buy your ticket is Thursday, November 30, so make sure to get your tickets now!
Please RSVP no later than Thursday, November 30, 2017.
No cancellations will be accepted after Thursday, November 30, 2017.
For further information, please contact MTA Events at
[email protected] OR 818 814 6670