18 October 2017
Townley will generously donate his proceeds of these works of art, which will be sold immediately following the event. The contribution will support BAFTA Los Angeles' ongoing educational and community outreach programming through their Access for All campaign. 
This year's event will take place on Friday, October 27, 2017 at the Beverly Hilton Hotel. The event's title sponsor is AMD, and the ceremony presented by American Airlines and Jaguar Land Rover.  As part of a recently-launched ongoing partnership with IGN Entertainment, the 2017 AMD British Academy Britannia Awards will be livestreamed across IGN's platforms that night.  British comedian Jack Whitehall returns as host.
"How lucky we are to have such an esteemed and internationally acclaimed artist like Lincoln returning to the Britannia Awards for another year," said BAFTA Los Angeles CEO Chantal Rickards.  "We are incredibly grateful that he has once again created these beautiful portraits, and offered to donate his proceeds to support the philanthropic and education programs that lie at the heart of BAFTA's work." 
Townley's efforts will enable the creation of the "Lincoln Townley Scholarship," which will allow BAFTA Los Angeles to add a second High Flyers Scholarship - helping a student from South LA's George Washington Preparatory High School to make the transition to higher education. The High Flyers Scholarship was instituted in 2015 as part of BAFTA's ongoing commitment to the students of Washington Prep.
Described by Sir Michael Caine as "the next Andy Warhol", Lincoln has emerged as one of the leading contemporary British artists of his generation. His distinctive style has earned him an international reputation and led to his work being exhibited in many of the world's most prestigious galleries. A major retrospective of Townley's 'Originals' work, which explores man's desires, was held at sell-out shows at the Saatchi Gallery in London in October last year as well as the Powerhouse in Brisbane, Australia, this summer.
He is, however, best known for his ICONS, a collection of distinctive portraits featuring some of Hollywood's biggest stars. When asked about his ability to capture the essence of the world's greatest performers, Lincoln said, "These are powerful men and women. They have a quality about them that captivates us all. They're like a canvas onto which we project our hopes, dreams and desires. It is testament to their skill and magnetism that they make this possible by opening their light and dark sides to us. We feel they belong to us and the pressures of being what we want them to be while sustaining a private identity of their own often pushes their resilience to the limit. They live life on the edge and that edge is what I've tried to capture in my portraits."
With community and philanthropic outreach at the core of its value system, BAFTA Los Angeles is also announcing the hiring of Jennifer Anderson as Fundraising & Development Manager.  Jennifer will help to oversee the Los Angeles' branch's contributions to BAFTA's overall goal of ensuring that talented people, from all backgrounds, are given an equal chance to shine and receive the vital encouragement they need.  BAFTA's success relies on the generosity of individuals and organizations that care about the next generation of talent and the future of the film, games and television industries, and Anderson will use her experience to strengthen these relationships and shed light on the tremendous work being done to nurture up-and-coming stars.
Anderson brings 20 years of combined experience in both the entertainment industry and the non-profit space. She began her career with Spelling Television, went on to International Creative Management and then to the former William Morris Agency. Following this, she went into television production where her credits include "Las Vegas Garden of Love" for ABC Family and "Driving Force" for A&E.  Most recently, Anderson served as Major Gifts Officer for Heal the Bay, an environmental non-profit that serves as a champion for Los Angeles local beaches and ocean. Jennifer also serves as an executive board member for the Museum of Broadcast Communication, which houses the National Radio Hall of Fame.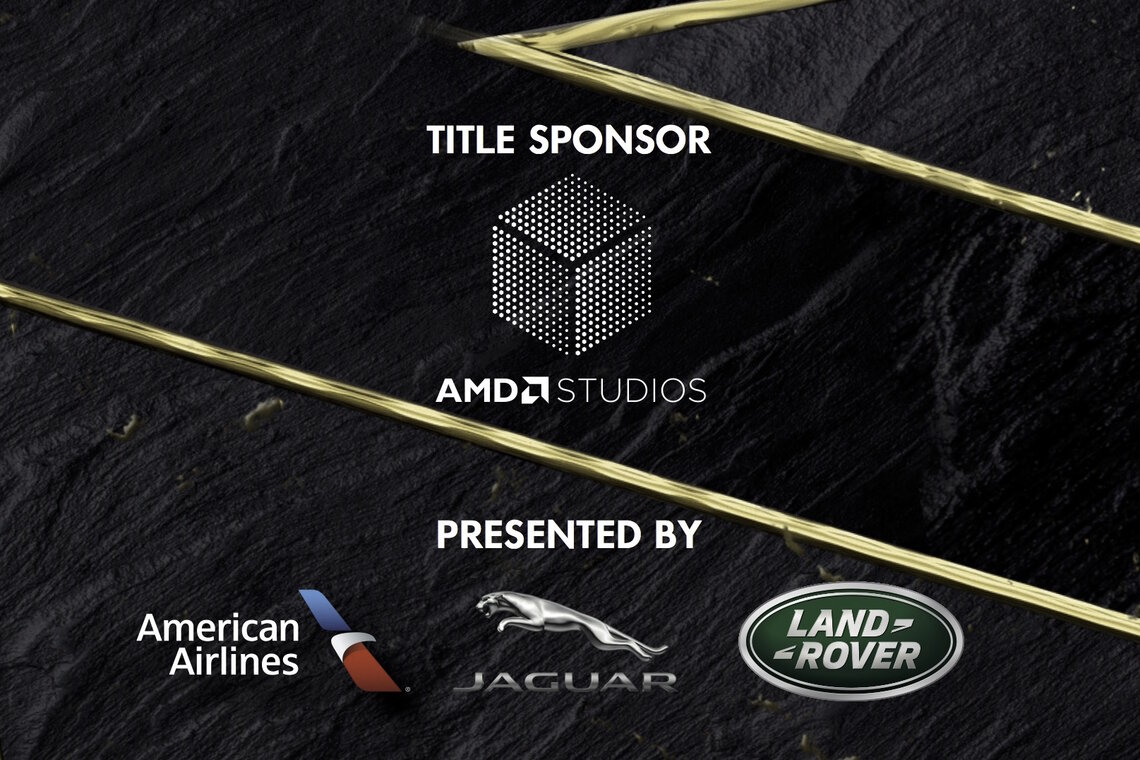 The AMD British Academy Britannia Awards is BAFTA's biggest event outside of the UK, where Brits and anglophiles alike come together in Los Angeles in celebration of exceptional members of the creative community who have dedicated their careers to advancing the art forms of the moving image in the US, UK and beyond. The AMD Britannia Awards are BAFTA Los Angeles' highest accolades, recognizing both outstanding British talent, and exceptional international talent by virtue of their strong connection to British entertainment through their body of work. Known to be an enjoyable evening that captures a unique blend of sincerity and British irreverence, the evening also serves to celebrate the long-standing collaboration between the British and American industries. Proceeds from the event support BAFTA's Access for All campaign, a range of impactful educational initiatives created to provide a foot-in-the-door and a pathway to success for talented individuals, uninhibited by background, demographics or personal circumstance.   World-renowned television and event production company Done + Dusted, who were recently appointed the new co-producers of the Virgin TV British Academy Television Awards, will produce the ceremony, with Event Management by MTA Events.
The 2016 ceremony took place on Friday, October 28 at the Beverly Hilton Hotel and was hosted by British actor and comedian Ben "Doc Brown" Smith.  Ang Lee was honored with the John Schlesinger Britannia Award for Excellence in Directing presented by the GREAT Britain Campaign, Samuel L. Jackson was honored with the Albert R. Broccoli Britannia Award for Worldwide Contribution to Entertainment, Ricky Gervais was honored with the Charlie Chaplin Britannia Award for Excellence in Comedy, Ewan McGregor was honored with the Britannia Humanitarian Award, Felicity Jones was honored with the British Artist of the Year presented by Burberry, and Jodie Foster was honored with the Stanley Kubrick Britannia Award for Excellence in Film presented by the Arya Group.  World-renowned television and event production company Done + Dusted produced the ceremony, with Event Management by MTA Events.
BAFTA's other key events include the highly-anticipated TV Tea on September 16, 2017, the BAFTA Tea Party in January and the EE British Academy Film Awards in London on February 18, 2018.