20 July 2017

The British Academy of Film and Television Arts Los Angeles (BAFTA Los Angeles) is pleased to announce that beloved actor Dick Van Dyke will receive the Britannia Award for Excellence in Television at the 2017 AMD British Academy Britannia Awards Presented by American Airlines.  This year's event will take place on Friday, October 27, 2017 at the Beverly Hilton Hotel.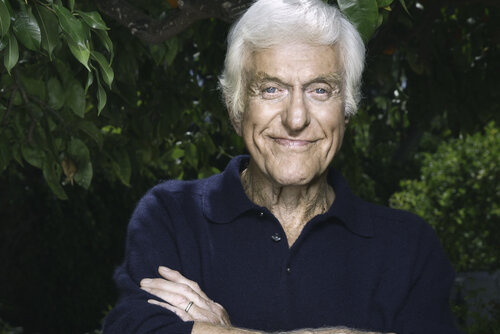 "I appreciate this opportunity to apologize to the members of BAFTA for inflicting on them the most atrocious Cockney accent in the history of cinema" said Van Dyke.
"We are absolutely thrilled to have the opportunity to honour the iconic Dick Van Dyke at this year's British Academy Britannia Awards," said Chantal Rickards, CEO of BAFTA Los Angeles.  "We truly are in a golden age of television and we couldn't think of a better way to recognise this than by celebrating someone who was at the forefront of making it the global medium that it has become.  We look forward to his acceptance speech in whatever accent he chooses on the night. We have no doubt it will be supercalifragilisticexpialidocious!"
The Britannia Award for Excellence in Television recognizes inspiring individuals whose extraordinary talent and global appeal have been instrumental in the elevation of the medium of television.
"AMD is pleased to once again continue its support of the British Academy Britannia Awards, and the celebration of the best in entertainment," said Roy Taylor, Corporate Vice President and Head of Media and Entertainment at AMD.
The AMD British Academy Britannia Awards is BAFTA's biggest event outside of the UK, where Brits and anglophiles alike come together in Los Angeles in celebration of exceptional members of the creative community who have dedicated their careers to advancing the art forms of the moving image in the US, UK and beyond. The Britannia Awards are BAFTA Los Angeles' highest accolades, recognizing both outstanding British talent, and exceptional international talent by virtue of their strong connection to British entertainment through their body of work. Known to be an enjoyable evening that captures a unique blend of sincerity and British irreverence, the evening also serves to celebrate the long-standing collaboration between the British and American industries. Proceeds from the event support BAFTA's Access for All campaign, a range of impactful educational initiatives created to provide a foot-in-the-door and a pathway to success for talented individuals, uninhibited by background, demographics or personal circumstance.
The 2016 ceremony took place on Friday, October 28 at the Beverly Hilton Hotel and was hosted by British actor and comedian Ben "Doc Brown" Smith.  Ang Lee was honored with the John Schlesinger Britannia Award for Excellence in Directing presented by the GREAT Britain campaign, Samuel L. Jackson was honored with the Albert R. Broccoli Britannia Award for Worldwide Contribution to Entertainment, Ricky Gervais was honored with the Charlie Chaplin Britannia Award for Excellence in Comedy, Ewan McGregor was honored with the Britannia Humanitarian Award, Felicity Jones was honored with the British Artist of the Year presented by Burberry, and Jodie Foster was honored with the Stanley Kubrick Britannia Award for Excellence in Film presented by the Arya Group.  World-renowned television and event production company Done + Dusted produced the ceremony, with Event Management by MTA Events.
BAFTA's other key events include the highly-anticipated TV Tea on September 16, 2017, the BAFTA Tea Party in January and the EE British Academy Film Awards in London on February 18, 2018.
In an unparalleled career that has spanned more than 7 decades and earned him 5 Emmys, a Tony, a Grammy, the SAG Lifetime Achievement Award, induction into in Television Hall of Fame and the adoration of generations of fans, Dick Van Dyke remains one of the most popular and beloved performers in show business history.
He's conquered Broadway, Television, Radio, Movies, Records, Barbershop Quartet and written several best-selling books. His list of professional achievements is even longer than the word he helped make part of the English language: Supercalifragilisticexpialidocious!
The eternally youthful 91-year-old was born on December 13, 1925 in West Plains, Missouri and grew up in Danville, Illinois. During a stint in the Air Force he found keeping the spirits of his fellow soldiers aloft as valuable as high-flying combat and he tirelessly performed for the troops and hosted a radio show called "Flight Time."
His career in television began at the very start of that medium and he made his network debut in 1954.
While trying to make his mark in television, in 1961 he starred in the blockbuster Broadway musical, BYE BYE BIRDIE. Although he'd never danced onstage, his performance earned him standing ovations and Broadway's biggest honor: a Tony Award.
Signed to CBS, the most prestigious network of its day, he appeared on a variety of programs – from game shows to morning network news – but it was his eponymous 1961 sitcom THE DICK VAN DYKE SHOW that solidified his superstar status.
Created by Carl Reiner and co-starring Mary Tyler Moore, the show remains one of the most cherished and respected sitcoms of all time. During its phenomenally successful run, Van Dyke won 3 Emmys for Outstanding Lead Actor in a Comedy Series and the series won Outstanding Comedy Series in 4 of its 5 seasons.
During the show's run, he starred in the film version of BYE BYE BIRDIE and, in 1964, made cinema history opposite Julie Andrews in Walt Disney's international blockbuster, MARY POPPINS. Still one of the most beloved films of all time, Van Dyke introduced the Oscar winning song, "Chim Chim Cheree."
After THE DICK VAN DYKE SHOW voluntarily ended its run he starred in a number of films, notably 1968's CHITTY CHITTY BANG BANG, 1970's THE COMIC, 1990's DICK TRACY and, in the new millennium, the series of NIGHT AT THE MUSEUM films, opposite Ben Stiller.
The 70s and 80s kept him busy in a new sitcom, variety shows, several popular films (including the critically acclaimed and Emmy nominated TV movie, THE MORNING AFTER) and national tours in the musicals THE MUSIC MAN and DAMN YANKEES.
He introduced the character of DR MARK SLOAN in TV's JAKE & THE FATMAN. The character was so popular, it spun off into its own series, DIAGNOSIS: MURDER, which ran weekly from 1993 to 2001 and returned as 2 TV movies in 2002. The show also featured his children, Barry and Stacy, his brother, Jerry and his grandchildren Carey, Shane, Wes and Taryn.
While he's always been in demand on the big and small screen, the new century showed his talents as author of 2 New York Times best-selling books: the memoir, MY LUCKY LIFE IN AN OUT OF SHOW BUSINESS and KEEP MOVING: AND OTHER TIPS AND TRUTHS ABOUT AGING.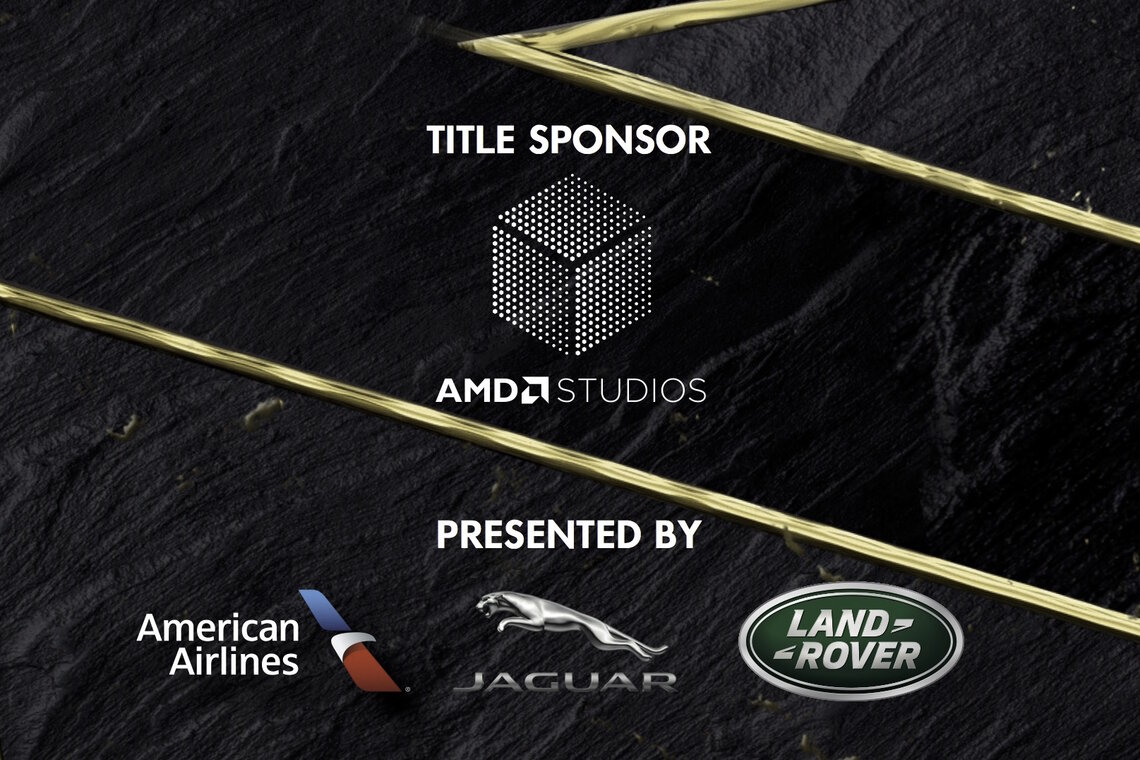 In 2017, he joined his dear friend Carl Reiner and other legendary comedy nonagenarians, Mel Brooks and Norman Lear, in the HBO documentary, IF YOU'RE NOT IN THE OBIT, EAT BREAKFAST. In this film, he appeared with his wife, talented singer and dancer Arlene Silver-Van Dyke. Together the two have made YouTube videos singing and dancing that have amassed millions of online hits around the world.
He also loves singing with his a cappella harmony group THE VANTASTIX and will drop a new jazz quintet album this year, STEP BACK IN TIME.
Fans throughout the world cheered when it was announced he will appear as Mr. Dawes Jr. in the eagerly-awaited sequel MARY POPPINS RETURNS, alongside Emily Blunt, Meryl Streep and Lin-Manuel Miranda.
Eternally youthful, impossibly talented, internationally adored, Dick Van Dyke has managed to amass a career of unmatched longevity while remaining the youngest man in Hollywood.