BAFTA Los Angeles was pleased to honor Jodie Foster, Ricky Gervais, Ang Lee, Samuel L. Jackson, Felicity Jones, and Ewan McGregor at the 2016 AMD British Academy Britannia Awards presented by Jaguar Land Rover and American Airlines on Friday, October 28, 2016 at the Beverly Hilton Hotel.
---
CTMG, Inc.
Jodie Foster was the recipient of this year's Stanley Kubrick Britannia Award for Excellence in Film presented by ARYA, which is presented to a unique individual, upon whose work is stamped the indelible mark of authorship and commitment, and who has lifted the craft to new heights. Jodie Foster's stunning performances as a rape survivor in The Accused and as Special Agent Clarice Starling in the hit thriller The Silence of the Lambs earned her two Academy Awards® for Best Actress and a reputation as one of the most critically acclaimed actresses of her generation.  Having played in more than 40 films, Foster then turned her career to directing where she has since directed for film as well as television.  Prior recipients of the Stanley Kubrick Britannia Award for Excellence in Film include Meryl Streep, Robert Downey Jr., George Clooney, Warren Beatty, Jeff Bridges, Tom Cruise, Daniel Day Lewis, Robert De Niro, Clint Eastwood, Tom Hanks, George Lucas, Sean Penn, Steven Spielberg and Denzel Washington.
---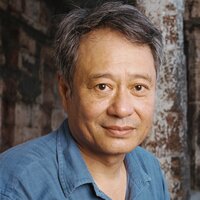 Ang Lee received the John Schlesinger Britannia Award for Excellence in Directing presented by GREAT Campaign. The honor pays tribute to the legacy of the brilliant British director who made an unprecedented contribution to one of the great periods in American cinema. Three time Academy Award® winner Ang Lee has directed films such as Crouching Tiger, Hidden Dragon, Brokeback Mountain, and Life of Pi.  Through his career, Lee has established an international prescence where he as proven he is a visionary director who demonstrates bold choices and provocative perspectives.  Recipients of this honor are deeply respected, distinctive and innovative directors, whose contributions as both technicians and artists represents the zenith of the directing profession. Past recipients include Sam Mendes, Mike Newell, Danny Boyle, Christopher Nolan, David Yates, Quentin Tarantino, and Kathryn Bigelow.
---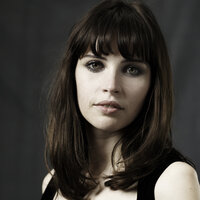 BAFTA/Phil FiskFelicity Jones received the Britannia Award for British Artist of the Year presented by Burberry. The British Artist of the Year presented by Burberry pays tribute to a talented British artist whose outstanding performances in a year have demonstrated the high quality of their craftsmanship.  Whether an emerging talent, or an established name, the British Artist of the Year honors a person who represents the best of British talent. Jones is best known for her Academy Award, BAFTA, Golden Globe and Screen Actors Guild-nominated starring role opposite Eddie Redmayne in James Marsh's The Theory of Everything. She next stars in Rogue One: A Star Wars Story, directed by Gareth Edwards; Ron Howard's Inferno, opposite Tom Hanks, and A Monster Calls, directed by JA Bayona. Prior recipients include James Corden, Emma Watson, Daniel Craig, Kate Winslet, Tilda Swinton, Helena Bonham Carter, Emily Blunt, Michael Sheen, and Rachel Weisz.
---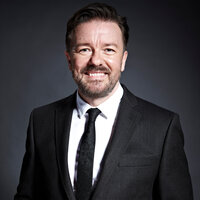 BAFTA/Ian DerryRicky Gervais was honored with the Charlie Chaplin Britannia Award for Excellence in Comedy. The Charlie Chaplin Britannia Award for Excellence in Comedy bears the name of the consummate British comedic artist and one of the most universally recognized personalities in the history of entertainment. The Award recognizes talent whose popularity and cultural impact exemplifies the uniquely transcendent quality of excellent comedy.  Ricky Gervais is a comic genius whose observations on life have brought us some of the best comedy moments in television and film.  His edgy and provocative style continues to push comedic boundaries. Prior recipients include Amy Schumer, Julia Louis-Dreyfus, Sacha Baron Cohen, Trey Parker and Matt Stone, Ben Stiller, and Betty White.
---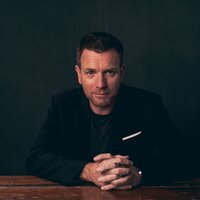 Walker/Variety/REX/ShutterstockEwan McGregor received the Britannia Humanitarian Award. The Britannia Humanitarian Award is presented to a colleague who has used the art form of the moving image or their position in the entertainment industry to create positive social change, and actively shine a light on important humanitarian issues. McGregor received this honor in light of his work with UNICEF, having recently traveled to northern Iraq to see how the conflicts sweeping across Iraq and Syria are devastating children's lives.  McGregor, who makes his directorial debut this year with "American Pastoral," is using his platform to bring awareness to the unimaginable horrors facing these children, and worked with UNICEF to help provide lifesaving food and water, child protection services, and healthcare to those families in need.  The award has previously recognized Orlando Bloom, Idris Elba, Richard Curtis, Don Cheadle, Colin Firth and Mark Ruffalo.
---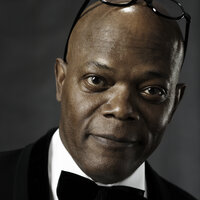 BAFTA/Phil FiskSamuel L. Jackson was honored with the Albert R. Broccoli Britannia Award for Worldwide Contribution to Entertainment.   Appearing in well over 100 films, Samuel L. Jackson is one of the most respected actors in Hollywood. Jackson's portrayal of 'Jules', the philosopher hitman, in Quentin Tarantino's "Pulp Fiction" made an indelible mark on American cinema. In addition to unanimous critical acclaim, he received Academy Award and Golden Globe nominations as well as a Best Supporting Actor award from the British Academy of Film and Television Arts.  Previous recipients include Harrison Ford, Dame Judi Dench, Sir Ben Kingsley, Will Wright, and John Lasseter.