BAFTA's scheme to financially support a selection of UK students in their study of film, television or games - now accepting applications.
BAFTA Scholarship Programme
The BAFTA Scholarship Programme will award scholarships to UK students in need of financial assistance to take a post-graduate course related to a career in film, television or games at an institution in the UK. View a list of eligible courses >
---
---
About the Scholarships
Each scholarship will provide up to £10,000 to cover one year's course fees, an industry mentor, and free access to BAFTA events around the UK for a year. Applicants are also considered for one of three Prince William Scholarships in Film, Television and Games, supported by BAFTA and Warner Bros., which additionally provides a short funded work placement within the Warner Bros. group of companies and access to additional Warner Bros. mentors.
In return, scholarship recipients are required to contribute to the BAFTA Guru online learning channel and take part in BAFTA's outreach activity to young people.
Students who receive a scholarship for the first year of a two-year course will be considered for a scholarship for their second year.
The scholarships are available to UK nationals. If you are a non-EU citizen and have officially confirmed UK residency status you can apply for a scholarship, but you will be required to supply confirmation from the Home Office of your residency status. Citizens of other EU countries are not eligible to apply.
Students who have previously received a scholarship for the first year of a two-year course will be considered for a scholarship for their second year.
---
Apply
Please complete and submit the online application form, along with any supplementary pages, by 5pm on Friday 12 June 2015.
Shortlisted applicants will be informed the w/c 6 July , and must be available for interview on Wednesday 15, Thursday 16 or Friday 17 July.
---
FAQs
If you have any questions about the BAFTA Scholarship Programme you might find an answer in our FAQs document.
If you have further questions, you can contact us on [email protected].
---
Previous Scholars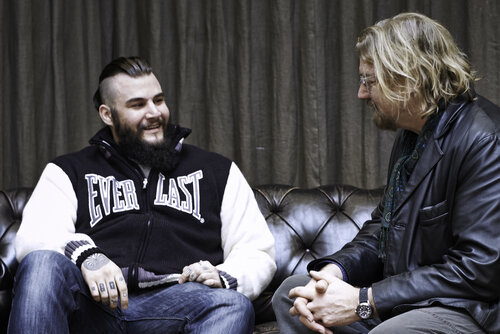 BAFTA
BAFTA Scholar Tadhg Culley with his mentor, screenwriter Allan Cubitt.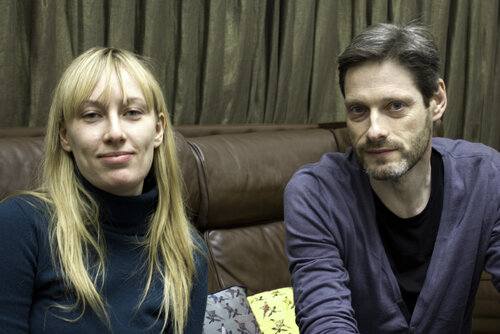 BAFTA
BAFTA Scholar and now BAFTA-winner; Daisy Jacobs with her mentor, cinematographer Tristan Oliver.
---
Thanks
The BAFTA Scholarship Programme has been made possible by the generous support of the Academy Circle, Kevin Burke, the Edwin Fox Foundation, the Galashan Trust, Alexander Goldsmith, Evelina Girling, Mad Dog Foundation, Linda Shire, the Lowy Mitchell Foundation, Rebecca Wang and Warner Bros.