15 September 2014

Find out more about BAFTA's scheme to financially support a selection of UK students in their study of film, television or games.
BAFTA Scholarship Programme
Each year BAFTA opens applications to our Scholarships Programme, which assists talented UK nationals in need of financial support to study a post-graduate course in film, television or games in the UK. BAFTA scholarships eligible courses (Appendix I) (200 KB)
Applications will re-open in spring 2015. To be notified, sign up to the BAFTA Newsletter.
---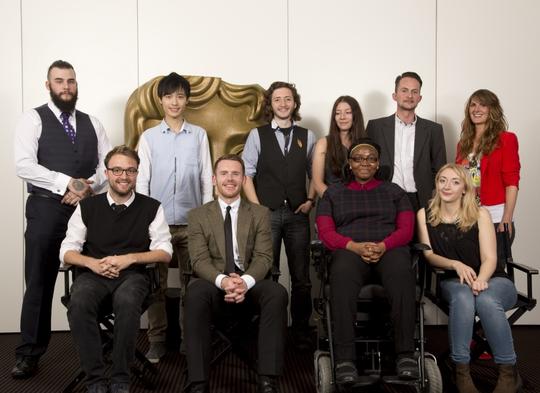 ---
About the Scholarships
Each BAFTA Scholar will receive up to £10,000 towards their course fees for a year, mentoring support from BAFTA members, and free access to BAFTA events around the UK. In return, the scholarship recipients will share their learning experiences on BAFTA Guru (www.bafta.org/guru), BAFTA's online learning channel, and participate in future BAFTA outreach to young people.
For a second year, three students each receive one of the Prince William Scholarships in Film, Television and Games, supported by BAFTA and Warner Bros. These scholarships, an integral element of Warner Bros. Creative Talent, Warner Bros.' investment in UK creative industries' skills and training, are awarded in the name of HRH The Duke of Cambridge in his role as President of BAFTA. The recipients will have their fees funded by Warner Bros. and will additionally receive a short funded work placement within the Warner Bros. group of companies, access to a Warner Bros. mentor, and invitations to a series of industry masterclasses.
---
FAQs
If you have any questions about the BAFTA Scholarship Programme you might find an answer in our FAQs document: FAQs for BAFTA Hong Kong Scholarship Programme 2014 (20.9 KB)
If you have further questions, you can contact us on scholarships@bafta.org.
---
Previous Recipients
---
Thanks
The BAFTA Scholarship Programme has been made possible by the generous support of the Academy Circle, Kevin Burke, the Edwin Fox Foundation, the Galashan Trust, Evelina Girling, Linda Shire, the Lowy Mitchell Foundation, Rebecca Wang and Warner Bros.
---
Anne Morrison addresses the scholars at the 2014 scholarship recipients reception...