27 February 2014
Discover which subjects will be offered in each city as part of the BAFTA Crew programme of live masterclass events.
15 live masterclasses with major BAFTA-winning and nominated HoDs at venues across the UK
8 interactive live stream Q&As from professionals with BAFTA-nominated credits
15 podcasts of all live events in the programme plus 4 online mini masterclasses
An exclusive social network group allowing professional networking with speakers, programme partners and each other
Access to travel bursaries to support attendance at live events not held in your region
Access to BAFTA Crew: Network, presented by Creative England, a bespoke programme of 12 networking events throughout the English regions, for BAFTA Crew participants, speakers and local industry to meet each other over a drink following the live masterclasses.
Masterclass: Andy Nicholson on Production Design

Saturday 31 May at 7.00pm
Watershed, Bristol

BAFTA Crew presents a masterclass with the BAFTA and Oscar-nominated Production Designer Andy Nicholson. Continually pushing the use of 3D modeling and CAD software within Film Art Departments, Andy actively seeks to assimilate digital technology with traditional work-flows and methods. He joins the BAFTA Crew programme to discuss the techniques behind the hugely successful, Gravity as well the recently completed science fiction/action drama, Divergent. Andy will also discuss his path into the industry, from draughtsman to production designer, as well as his long-standing collaboration with director Tim Burton.

Live Online Q&A: Michael Price

Thursday 12 June

Michael Price is one of the UK's most sought after composers. His work on the critically acclaimed BBC series Sherlock (which he scored with David Arnold) has earned him double Emmy and BAFTA nominations as well as a Royal Television Society Award. Prior to achieving acclaim as a composer himself, Michael enjoyed significant achievements as a music editor, working on some of the most celebrated films of the past decade, including The Lord of the Rings Trilogy, Richard Curtis' Love Actually, Bridget Jones: The Edge of Reason and Children of Men. As a music editor, Michael has been nominated for four MPSE Golden Reel Awards, winning in 2001 for The Fellowship of the Ring.

Masterclass: Mark Sanger on Editing

Saturday 14 June at 2.00pm
Cornerhouse, Manchester

BAFTA Crew presents a masterclass with the Oscar-winning Editor, Mark Sanger. Having recently won an Oscar for his work on Alfonso Cuaron's Gravity, Mark joins Bafta Crew to discuss his work processes in both the editing and visual effects departments. As a visual effects editor, Mark's credits include Tim Burton's Sweeney Todd and Alice in Wonderland as well as Wolfgang Petersen's Troy. Mark will offer invaluable insights into his craft and career, both in picture and visual effect editing, exploring the challenges of his pioneering storytelling work at the frontier of technology.

Live Online Q&A: Christine Blundell

Thursday 10 July

As one of the most in-demand make-up designers in the UK, Oscar and BAFTA-winning Christine Blundell has worked with some of the most celebrated directors in the industry including Mike Leigh, Richard Curtis, Danny Boyle and Matthew Vaughn to name but a few. Since starting her career in the early 90s, Christine has worked on over 50 films including The Full Monty, Casino Royale, The Fifth Estate and most recently the highly acclaimed Mr Turner. In this live online masterclass, Christine will discuss the rationale and process behind a range of her make-up and hair designs, from period drama Topsy Turvey to sci-fi thriller Sunshine.

Saturday 19 July, 2.00pm
Broadway Cinema, Nottingham

BAFTA Crew welcomes Oscar and BAFTA-winning Ray Beckett for a masterclass on production sound. As one of the most celebrated sound mixers in the industry, Ray has worked on over 40 films including Zero Dark Thirty, The Two Faces of January and The Hurt Locker; for which he won both an Oscar and a BAFTA for 'Best Sound Mixing.' His collaboration with Ken Loach has seen him work on films such as The Wind that Shakes the Barley, Looking for Eric, Route Irish and most recently, Jimmy's Hall.

Saturday 26 July, 2.00pm
Zen Room, University of South Wales

Two times Oscar and BAFTA-winning Chris Menges has five decades experience in the camera department, and has worked with directors such as Stephen Frears, Ken Loach, Alan Clarke and Stephen Daldry. At this BAFTA Crew live masterclass at the University of South Wales, Menges will talk about his key films and collaborations, his tips for maintaining a career in the industry, and will answer questions from the audience.
The BAFTA Crew Jury
We are thrilled to announce our industry jury who will select the final BAFTA Crew members as well as advising on the content of the programme.
Our jury will include:
BAFTA-winning Hair and Make-Up Designer Frances Hannon (Captain Phillips, X-Men First Class, The King's Speech).
BAFTA-nominated Sound Mixer John Casali (Anna Karenina, Fast and Furious 6, Tinker Tailor Solider Spy).
BAFTA-winning Editor Mark Day (Ex Machina, Harry Potter and the Deathly Hallows: Parts 1 & 2, Harry Potter and the Half-Blood Prince)
Production Designer Simon Bowles (BELLE, Hyde Park on Hudson, The Descent)
Set Decorator Liz Griffiths (About Time, Hot Fuzz, Ginger and Rosa)
BAFTA-nominated Sound Editor Joakim Sundström (20,000 Days On Earth, Seven Psychopaths, Berberian Sound Studio)
Production Manager Barry Ryan (This Is England, Dead Man's Shoes, Four Lions)
Costume Designer Jane Petrie (Suffragette, How I Live Now, Fish Tank, Moon)
Camera Operator Peter Cavaciuti (Finding Neverland, Thor, Skyfall)
Camera Operator Philip Sindall (Mamma Mia!, Nanny McPhee, The Hours)
Also joining the jury will be representatives from Creative Skillset, BAFTA Cymru, BAFTA Scotland and Northern Ireland Screen. The BAFTA Crew Jury will be chaired by Nicky Ball, Creative England's National Crew and Facilities Manager.
---
Additional Benefits
For those participants who want to opt in, BAFTA will also publish the names and several key credits of BAFTA Crew members. This list will be available to speakers and the wider industry on www.bafta.org.
For those participants in the English regions, an introduction to the Production & Location Services offered by Creative England and the National Crew & Facilities database. This service is not only supported by a free-to-join database, but a series of national crew nights and a dedicated crewing manager who works across all productions supported by the Creative England Production Liaison managers
Access to BAFTA's regional programme of screenings and events.
For those based in Scotland and Wales, access to BAFTA Cymru and BAFTA Scotland's year-round events programme.
The BAFTA Crew programme will cover creative, technical and operational topics across departments.
Members will help shape the content of the live masterclasses by suggesting questions in advance. These sessions are valuable not just for those working in the same department, but also for other Crew members who want to build a better understanding of their colleagues' work and use the masterclasses to build networks with professionals at a similar level in the industry.
The live streams will also be delivered by speakers drawn from BAFTA's pool of nominees, winners and members, or craft practitioners with BAFTA-nominated credits with content covering more detailed craft and technical subjects.
---
About our partners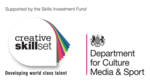 Creative Skillset
BAFTA Crew is run in partnership with Creative Skillset - We've invested in skills with the support of the Skills Investment Fund managed by Creative Skillset on behalf of the Department for Culture, Media and Sport www.creativeskillset.org/SIF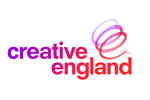 Creative England
Creative England invests in and supports creative ideas, talent and businesses in film, TV, games and digital media. We aim to grow the brightest, the best, and those with the most promise so that individuals and businesses can achieve their full creative and commercial potential. We help identify future opportunities to grow the economy and generate jobs.
www.creativeengland.co.uk
---