7 April 2015

Each year, BAFTA recieves a small number of London Marathon places as part of the Duke's Charities Forum and HRH The Duke of Cambridge's patronage of BAFTA.


Our runners fundraise to support a series of special Children's Hospice screenings for children with life-limited conditions and their families throughout the UK. These families rarely have opportunities to spend quality time together due to the stresses, both medical and monetary, placed on them and as a result of their child's illness. Equally, some families do not feel comfortable taking their child to the cinema as they are concerned their presence may be disruptive to other cinema goers. 
BAFTA hopes it can give these families a very special experience and treasured memory that they otherwise would find extremely difficult to access. We are grateful to anyone who donates to our 2015 runners and enormously grateful to the runners themselves!
Please support our 2015 Runners...
On Sunday 26 April three Academy members and one BAFTA staff member will run the Virgin Money London Marathon on behalf of BAFTA.
---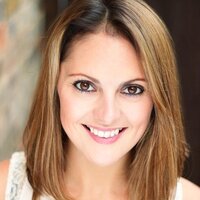 Vanessa Russell
Vanessa is an actress and host at 195 Piccadilly. She ran her first marathon on her birthday six years ago and had so much fun she decided to run it on her special day once again this year. Either that or she totally forgot how much pain she would be in when putting her name forward. Whichever way, she is looking forward to some celebratory cake and bubbles at the end of it all!
---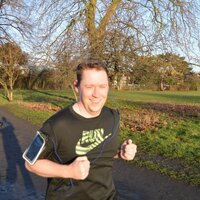 Guy Cocker
Guy Cocker is a video games journalist and consultant. He covers gaming for Wired, Stuff and Sky News, hosts gaming events for BAFTA, and recently announced a feature-length drama for the BBC on the making of Grand Theft Auto. He has competed The British 10K London and the Filey 10k Beach Race, but this is his first marathon. 
---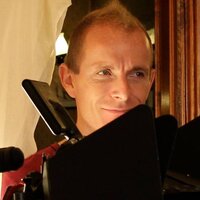 Steven Forrester
Working in film and television post-production as well as making his own short films, Steven has always found running to be a great counterbalance to his work. Getting outside in the fresh air and going for a run after a day watching images onscreen has always been a great way to relax, re-energise and come back to work raring to go. Having now run in a variety of half marathons, including last year's Great North Run, Steven was keen to push up to the marathon distance. When he learned that he had a place in the London Marathon through BAFTA, it was a very easy decision to make as to whether to accept the place and the challenge which lay ahead. Steven cannot think of anything more fulfilling than running for an organisation which he is proud to belong to in BAFTA and raising money for their wonderful good cause of giving children in hospices and their families some quality time together. Steven is truly grateful to BAFTA for the opportunity to represent them and run in this world class marathon. 
---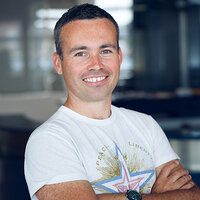 Luke Valentine
Luke got his first job in the games industry back in 1999 as a localisation manager at Sega in Tokyo. He got to work on lots of cool Dreamcast games such as The Typing of the Dead and ChuChu Rocket and he is even a playable character in Virtua Tennis. Luke moved to London in 2001 and started as an Associate Producer at Eidos working first on lots of Japanese titles then on many more as a Producer such as Tomb Raider, Thief, Deus Ex and LEGO Star Wars. Since 2008 he has been working at Io-Interactive in Copenhagen with producer credits on Mini Ninjas, Kane & Lynch 2 and Hitman: Absolution. He is presently the studio Production Manager.
---