Director, Writer, BAFTA Fellow (1982)
6 March 1926
to
9 October 2016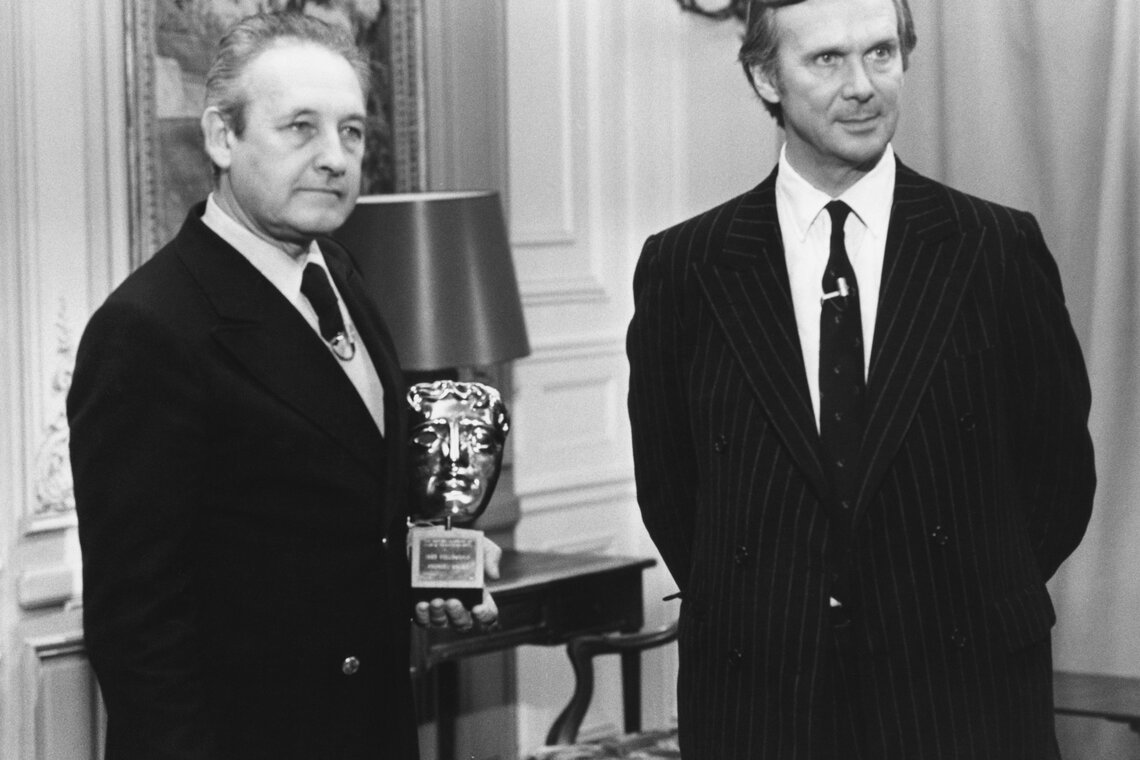 Andrzej Wajda presented with the BAFTA Fellowship in 1982 by Timothy Burrill 
The theme of men in war recurs in the work of Wajda, Poland's pre-eminent filmmaker and a man at the vanguard of the country's artistic flowering in the 1950s and 60s.  His father was a cavalry officer killed in World War II, and while still in his teens Wajda fought in the resistance against the Nazis.
In peacetime he studied painting at the Krakow Academy of Fine Arts, switching to film in 1950 when he enrolled at the Lodz Film School. After graduation he soon gained attention for his work on such films as Pokolenie (1955), Kanal (1957) and Popiol i diament/Ashes and Diamonds (1958), a trilogy that examined the Polish experience in a time of war. And Lotna (1959) which returned to the eve of war before Poland was overrun.
His country's troubled history informed a great deal of the work that followed, films such as Popioly/Ashes (1965) which was set during the Napoleonic era.  The implicit relevance of such outwardly period pictures reflected a keen sense of the state of his nation.  This became even more significant in the 1970s, accentuated by the growing international reputation his work had gained, as Wajda focussed on the individual to comment on wider issues in Man of Marble (1977), its sequel Man Of Iron (1981) and Without Anaesthetic (1977). He was awarded the BAFTA Fellowship 1982.
The outspoken nature of his work fell foul with the Communist authorities of the time and with the Solidarity movement on the rise the next turbulent chapter in Polish history was being written.  He moved to France, and his BAFTA winning French revolutionary tale Danton (1982) had irresistible allegorical overtones, but he returned to Poland in 1989, and continued to combine film and theatre work. One of his more recent films, Katyn (2007), focussed on the wartime atrocity that had claimed his father's life. 
Last year he directed Afterimage, a biopic about avant-garde artist Wladyslaw Strzeminski.