29 March 2017

Find out more about this year's Special Award recipent, the award-winning game designer and developer Brenda Romero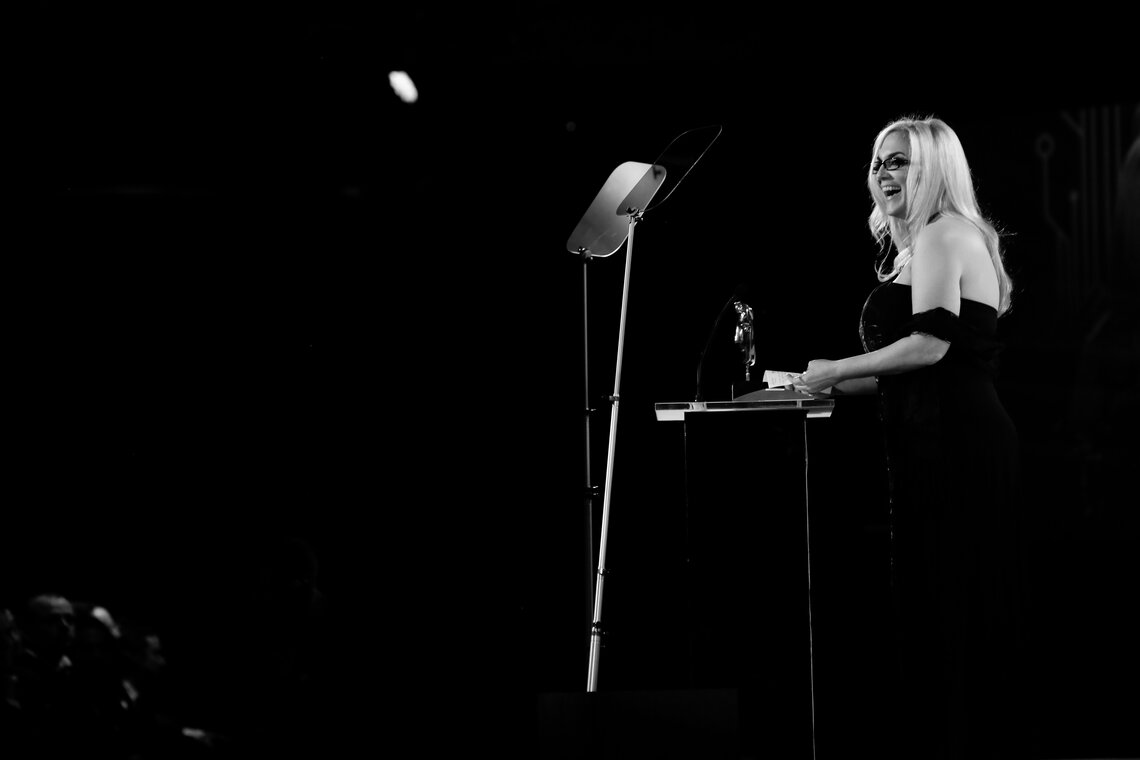 BAFTA/Jamie Simonds
---
Some time ago, veteran game designer and lecturer Dr. Ernest Adams calculated that Brenda Romero had enjoyed the longest continuous career of any woman in the games industry. It camas a surprise, she says, but her longevity is testament to a deep and enduring love for the medium, and a desire to keep expanding its boundaries.
Her career as a designer stretches back even further than her unlikely entry into games at the tender age of 15. "I rewrote the rules for [role-playing game] Rolemaster, because I didn't like encumbrance," she recalls. "That, of course, ended up breaking everything else, so I had to rewrite the rest of the rules as a result. Basically, I had made [my first] mod by the age of 14."
By the end of the following year, she had her first industry job, at Sir-Tech Software, developer of the much-loved Wizardry series. "I don't know that any part of my story is normal, honestly," she laughs. An impromptu chat over a shared cigarette with Linda Sirotek, teenaged co-owner of Sir-Tech, led to Romero being offered a job operating the Wizardry hint line. "I went to the Sirotek family's house and played Wizardry for the first time, on an Apple II. It was the first time I ever saw colour on a computer and my mind was blown."
"I was supposed to be there five days a week from 4 to 8pm after school to answer questions on the Wizardry hotline," Romero continues. "Imagine you're 15 and your job is to memorise a game, all so you can give [players] answers. How is this not the best job ever? Linda was a gifted designer, but she was also really good at business, so she wanted to move beyond the hint line. But it was the perfect job for me at 15."
Before long Romero's industriousness and keenness to learn saw her move upward, eventually helping out with writing and production work. "Nowadays there's a pretty clear ladder for whatever it is you want to do in the game industry," she says, acknowledging that her career trajectory would be impossible today. "But there was no ladder in 1981!"  Romero almost seems surprised at her own progress as she reflects upon her start: "Especially bearing in mind that I was pretty young. But if any new job came up, I'd say, 'Hey, that's higher than me, I'd like to do that'."
Yet even as Romero assumed senior roles within the writing and design teams for the later Wizardry games and tactical RPG Jagged Alliance, she was still prepared to help out with less glamorous tasks. "I feel like I've done everything," she says. "I remember times we were really busy. When we had big orders, I'd go out back and ask if anyone needed help. [I'd be] shrink-wrapping boxes to get Wizardry 7 out of the door!"
---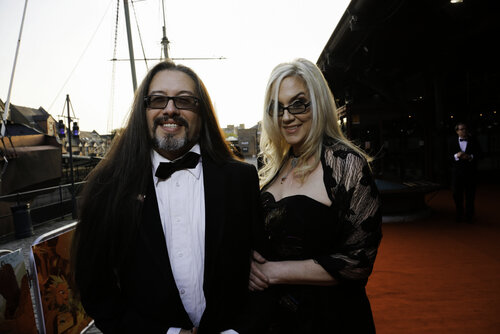 BAFTA/Jamie Simonds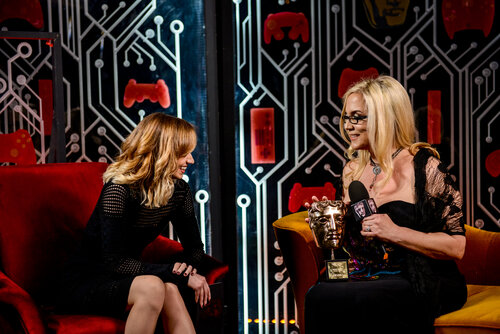 BAFTA/Laura Palmer
---
Romero's career since has seen her don a similar variety of hats: consultant, lecturer, author and recently Fulbright scholar, sent to study Ireland's games industry (where she now lives with her family). She was a prominent member of the International Game Developer's Association, and in December 2012, became the University of California's game designer in residence. "It's been cool being in the industry as long as I have, because I've been able to see [trends] like the rise of social games," she continues. "As much as they were maligned, with Ravenwood Fair, at one time we had 25 million monthly players." And with husband John, she recently helped son Donovan create his debut game, Gunman Taco Truck: "It was a great learning experience for him," she says. "We had to get an outside artist, but the game has paid for that and it will pay for his education. And my older daughter Maezza is working on a game now."
---
People have said you shouldn't make games about this stuff. But I've always really believed that games can do anything, just like books or movies or any form of art. Games are a form of art, they're just a different canvas, a different way of presenting things.
---
Romero views her recent series of experimental analogue games, The Mechanic Is The Message, as the peak of her accomplishments. These thought-provoking creations deal with intensely challenging material: Train focuses on the Holocaust, while One Falls for Each of Us – which has 50,000 pieces, each hand-painted by Romero herself – is a reenactment of the Trail of Tears. Black Box, meanwhile, is a game about a traumatic personal experience that Romero played once before sealing the endgame result. It will never be played again. Where an author might write about a similar experience, or a musician might compose a song, Romero dealt with her the way she knows how – using game systems.
She has, she admits, met some resistance in tackling such dark subject matter. "People have said you shouldn't make games about this stuff. But I've always really believed that games can do anything, just like books or movies or any form of art. Games are a form of art, they're just a different canvas, a different way of presenting things."
Though Romero admits the process of making these games is a long and solitary experience ("it's almost a meditation on design," she says) staying motivated has never been a problem. "I'll often think of myself when I was 5 or 6, or especially when I was 15, or when I was 21 and I decided not to go work for IBM and decided to keep working in the game industry," she explains."I think about meeting myself now, if I could be in the same room with my 21-year-old self and my 5-year-old self, whenever I'm trying to get through something. And I remember that there was a kid who deeply believed in games and believed [she] could make games for a living."
Words by Chris Schilling