6 March 2012
Read Team Tickle's BAFTA blog in which they share their thoughts about being nominated for the BAFTA Ones to Watch Award at this year's GAME British Academy Video Games Awards.
Meet Druhin, Fabien, Ronan, Fraser and James, also known as Team Tickle. This team of innovative students are responsible for creating Sculpty; a unique physics based platform game for the iPad. Read on to discover more about the team and how they are all feeling about their nomination.

On The Night...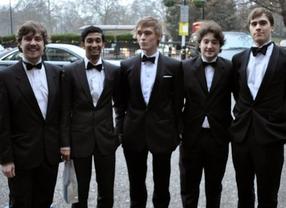 Although it was disappointing that we didn't win the BAFTA, we had an absolutely fabulous time at the awards. I felt that it was a very close competition this year, all our games had very unique selling points, we really had no idea who would win.
We would like to thank everyone that helped us in developing our game and hope to see the rest of the guys from Dare in the games biz in the near future.
The guys who made Twang! should be really proud of themselves. I think they won because their game was so much fun to play, and that's the point, right?!
I really hope that they get the chance to release it as I'll definitely download it. It was great to get to work alongside both them and the guys who made Mush, seeing what we've all achieved makes me really proud.
It was a huge privilege to attend the awards. It was really exciting to be in the company of such successful creative people and we hope to return one day. We met some of the greats of the video games industry and got some extremely helpful advice as well as some interesting offers.
It's been really hectic since the awards, I seem to have spent every day reading and replying to emails. We have received plenty of interest in both us as a team and in our game. We are currently pursuing publication and hope to develop our game commercially.
You haven't heard the last of Team Tickle!

BAFTA Build Up...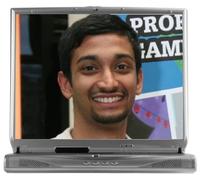 I was just overjoyed for the team to be nominated for the BAFTA Ones to Watch Award. It was like a dream come true. Coming from India, it was really difficult to take up something so unique like game programming. For me it was an opportunity to prove to people that game programming is something that should be taken seriously.
I am the first Indian to be nominated for the BAFTA Ones to Watch Award which makes it a particularly huge honour and I feel proud of myself.
To get to this point in my career I have pursued Computer Science in India and then I did my Masters in Computer Games Technology from The University of Abertay in Dundee.
I have grown up playing FIFA, Unreal Tournament, Mario, Max Payne and the likes. My favourite game has to be Dangerous Dave. I spent hours playing this game - I think it has to be the most addictive game ever! I always wanted to grow up and make games, it has always been my passion.
There is obviously great tension in the lead up to the GAME British Academy Video Games Awards. All three teams have the potential to win so I think the best way to go about it is just to sit back, relax and enjoy the event. May the best team win.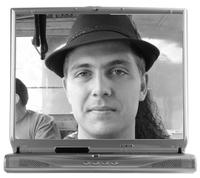 The GAME British Academy Video Games Awards are less than a week away now and I can't wait to be there. I always thought that if I were to get nominated for an award, it would be fairly late in my career, after years of forging the perfect game. Instead it is before my career has even started, with a game which took "only" months to build from scratch. I always wanted to make games and now that I am about to do it for a living. It feels like the gaming industry is welcoming me in the best way it can.
However this nomination isn't for me, it is for the five of us who are carrying the flag of Team Tickle. Sculpty was a very challenging game to make on a brand new platform, using unknown tools and with very limited time scale. It was only possible because it was the five of us and our combined talents.
The competition for the award is really strong this year and yet the only worry I have at the moment is finding a suit on time for the ceremony. It appears that finding clothes is a lot more difficult than programming a game worth a nomination!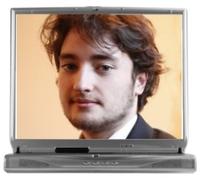 By the end of Protoplay I thought we had done our best, I was not expecting to get nominated, but was extremely happy to win. It took several hours for it to sink in what we had accomplished.
I started by knowing I wanted to be in the games industry, from that point I just did what I could, learned everything I could, took every opportunity that was available to me, and now I am nominated for a BAFTA and facing the start of my career in the games industry.
I started off with Doom, Heretic and quake 3 but my favourite game from back when I was growing up is Half Life. My all time favorite game however; would have to be Deus Ex.
Awards night is less than a week off, and I'm a quite excited although I think the other teams have had more time and resources to work on their games since Protoplay than we have. We shall see how our game idea holds up and I'm hoping for the best for my team and our game.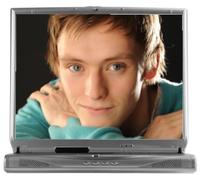 I've definitely not got to where I am today (which isn't far) by the most direct route. Believe it or not I left school wanting to be a fashion designer! After 2 years of studying at Edinburgh College of Art I decided that I wanted to learn how to animate in 3D and switched uni to accomplish this. Now, with graduation looming, I find myself nominated for a BAFTA Ones to Watch Award, something I could never have dreamed of!
My career ambitions are to work in animation, either in games or film. My dream is to get the opportunity to animate full time with no need to worry about the technical side of animation - just the art of telling a story. I can but dream!
For me the true appeal of games and animation lies in story telling. My favourite game as a child was (and still is) Zelda for the N64, it's appeal is timeless. I must also say, I find the story telling in Pixar animations truly inspirational.
I am really looking forward to the awards. I've already bought a tux so I'm suited, booted and ready to go. I wouldn't say I'm confident of winning, the other guys games are fab, but we've put in a lot of hard work and I'm proud just to have reached this stage. It'll be great to meet some insanely talented people, I imagine it will be a humbling experience.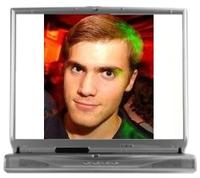 It's incredible to be nominated. Even more so because the judges are from some of the very best games companies in the UK. As someone who started out studying physics, I couldn't have imagined that a few years later I'd be BAFTA Ones to Watch nominated for a video game! Now I feel that, with the experience of making Sculpty, I'm in a great position to enter the industry.
We tried to be as original and innovative as possible when making Sculpty, however in a sneaky reference to Crash Bandicoot (a personal favourite) you're rewarded with a gem if you complete a level perfectly – very difficult so get practising! Now all that's left to do is sort out my dinner jacket and bow tie, and keep my fingers crossed for Sculpty and Team Tickle!