Together Jocce, Annette, Marcus, Linus and Thomas are That Game Studio, the creative force behing Twang!; a sidescrolling racing game where the players use grappling hooks to navigate. In this first blog for BAFTA the team describe the game's origins and their excitement in the build up to awards night.

On The Night...

"And the winner is... Twang!" It took us a few seconds to comprehend what that meant. We were all genuinely stunned. Eventually we managed to stand up and walk up on stage. To be up there with the eyes of the best of the industry looking on was very surreal. We are just a small team of graduates who made a fun little game in 10 weeks. To be invited to the ceremony was humbling enough, but to be determined the Ones to Watch is truly mind-blowing.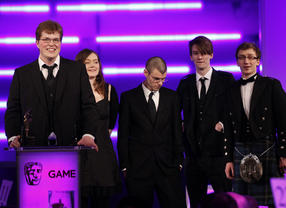 BAFTA/Brian RitchieAfter the awards ceremony there was an after party which gave us the opportunity to talk to some of the other developers in attendance. People we thought we would never get the chance to meet were approaching us and introducing themselves. Art Directors from Rockstar, Producers from Sony, Lead Programmers from Blitz, Designers from Criterion, even Peter Molyneux.
The chance to speak to and get advice from people in those positions was very valuable and gave us all a further confidence boost. It makes our goals seem more attainable when we realise our idols are normal, talented, hard-working people just like us.
The BAFTA Ones to Watch win really is only now starting to sink in. Some people work their entire career and are never nominated for anything like this, and somehow we have won a BAFTA Ones to Watch Award before our careers have even fully started. We all feel that we need to now work hard to prove ourselves worthy of the accolade of BAFTA winner.
We'd all like to thank the whole Dare to be Digital team for their commitment to helping develop young talent in the games industry. Fifteen teams of five got to spend ten weeks making the games they wanted to make thanks to Dare, and that sort of experience really does enhance a young developer's career prospects. Thanks has to go to all the other teams too. We have all made great connections with people from around the world. I'm sure everyone will agree the time relaxing away from the studio was just as much of an experience as the time making the games.
It makes our goals seem more attainable when we realise our idols are normal, talented, hard-working people just like us.
Our thanks is also extended to the Scottish Government for helping to fund our Dare and BAFTA experience. Without their help, none of our team could have taken part in the competition, and all of our futures would be utterly different.And our final Thank You of course goes to the BAFTA panel for selecting Twang! as the winner.
As for what's next. We would love to finish Twang! and release it for Xbox Live or Playstation Network. We've got a game that the public find fun, compelling and engaging, and two sets of industry judges seem to agree. Hopefully we can sort a deal out to let the rest of the world play Twang!.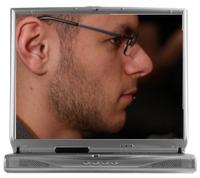 Being nominated for a BAFTA has been interesting for me. Myself, I barely knew what it meant when we applied for Dare to be Digital in the first place. I went for the competition and to see Scotland, rather than to win an award I've never heard of. During the competition we got to know the meaning of the award better as many of the UK teams were talking about it almost every day. That's when I understood how big it actually was.
I'm really happy to be nominated for a BAFTA Ones to Watch Award, and since my career in game development has only just begun, this is a great first step. The nomination for me proves that I actually know what I'm doing and that all my hard work has been rewarded. It's a great confidence boost.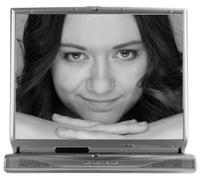 It took a while before I realised that we had been nominated to the BAFTA Ones To Watch Award. When we went up to recieve our Dare prize I didn't even know which one it was, so I was definately stunned! I remember I was shaking like a leaf during the entire ceremony at ProtoPlay.
After we returned to Sweden, me and Jocce started working on releasing Twang!, but unfortunately that didn't work out as we wanted it to and now I have a company of my own from which I do freelance work. I've already had a few job offers, perhaps they thought "Hey, she won something, maybe she's good?".
It's not long now until we jump on a plane and go to London, where we'll find out who finally gets the BAFTA Ones To Watch Award, and to be honest, I don't think my nervousness has kicked in just yet! I don't know what to expect at all, and right now my biggest worry is what dress I should wear. Haha!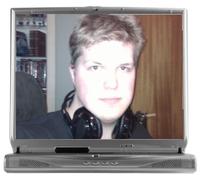 "The winner is 'Twang!', That Game Studio!" Roughly half a year has gone since that sentence echoed out over Protoplay expo. What I felt when that was said is indescribable, the entire day I had tried to tell myself that we wouldn't win, just to keep my hopes down and not get disappointed in case it didn't happen. That was all in vain though, thanks to the visitors and the judges who kept coming out with such positive feedback; "You'll win at least two prizes!" I was told from one of the previous years winners. After hearing all that I was full of hope and so very nervous when the ceremony started. And then we heard it. We won.
I can't remember what I was thinking when we went up on stage, it's all a blur, I remember smiling a lot though.
Now it's almost time for the GAME British Academy Video Games Awards and it's going to be a lot of fun meeting the other dare participants again. I'm looking forward to having a great day in London and hopefully coming home with a prize!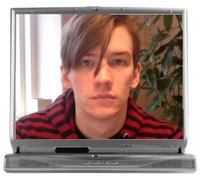 Looking back on Dare to be Digital I'm surprised at how much has happened since then and how different everything seems. Our group of five is completely split up and we've all gone in different directions with our careers. Personally, my life took an unexpected turn shortly after the competition. I was planning on another year of University studies but soon after DARE I was offered a full time job at a small game company based in the Gothenburg area.
I'm now living in Gothenburg, working with people I had not even met a year ago and in areas of expertise totally unfamiliar to me before DARE. It is now less than a week until the BAFTA Video Game Awards and even though I think the awards ceremony will be one of the best nights of my life I'm mostly looking forward to seeing all the fantastic people I met through the DARE competition again. I can safely say that without them I would not be where I am today.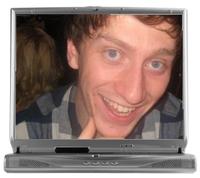 During the ProtoPlay event people seemed to really enjoy playing Twang! but there was no way to tell how they were reacting to all the other teams' games. It was difficult to not get my hopes up even though we were getting such good feedback from the players.
When it was announced we had won the Dare to be Digital competition, and were now nominated for a BAFTA Ones to Watch Award, I was totally shocked.
To have my team's efforts get noticed by the judges was a massive joy. Not only because we had all worked so hard, but also because I hadn't known the other four in the team 10 weeks before and we had gelled together and worked so well that we managed to win!
After Dare I couldn't find any graduate jobs in my area so I started working freelance. Having the Dare experience on my CV has helped me to gain clients and acts as proof of my abilities on top of my portfolio. As much as freelancing is enjoyable, I miss working in a team and am looking forward to getting a studio position in the near future.
Now to get my kilt organised for the BAFTAs!