Discover more about Park Chan-wook's career. 
Listen to the event in full 

---
Park says that the narrative is king Form has to serve content and your visual style be should used to enhance storytelling #screenwriting pic.twitter.com/Pf5JEzNs0x

— BAFTA Guru (@BAFTAGuru) October 22, 2016
There is nothing quite like entering the dark and twisted worlds of writer-director Park Chan-wook's films. Breathtakingly beautiful and, at the same time, deeply horrifying, his films are awash with expertly drawn characters, rich environments and nightmarish storylines.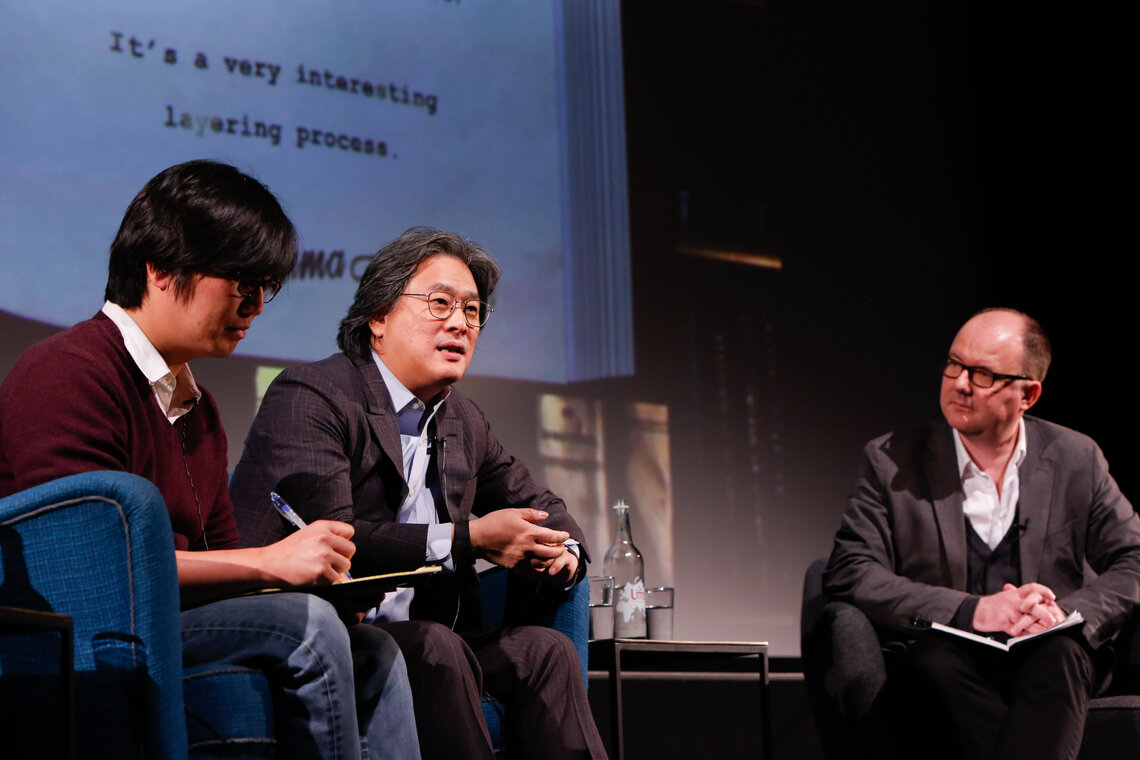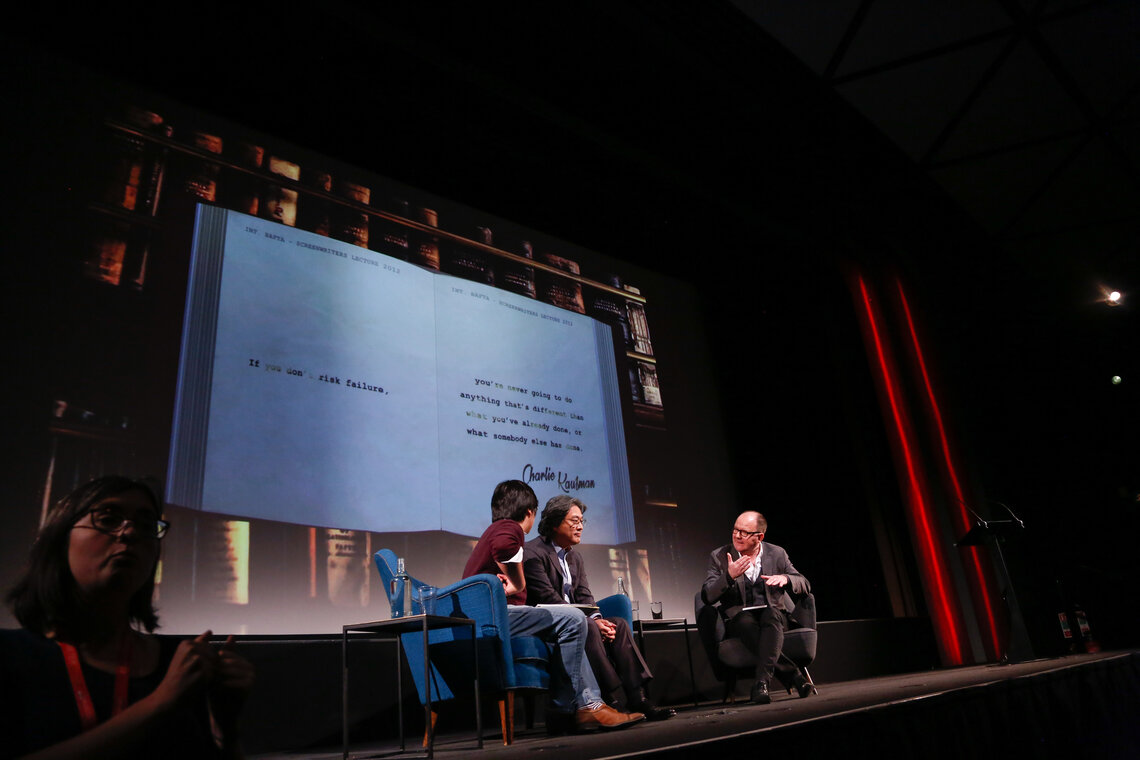 Oldboy (2003) brought Park to international attention. The second part of a loosely connected trilogy, all themed around the concept of vengeance (the other two being Sympathy for Mr. Vengeance [2002] and Lady Vengeance [2005]), Oldboy expertly plays with the emotions and allegiances of its audience.
Park seems to take a gleeful joy in subverting his audiences' expectations, slowly revealing hidden sides and agendas for his main characters and plot twists that continually surprise. For instance, The Humanist (2001) puts a surprising spin on the blackmail crime genre. I'm a Cyborg, But That's OK (2006) challenges preconceptions about mental health, set to a science fiction backdrop. And Thirst (2009) is not your typical vampire horror flick. He's also not afraid to shock through the use of strong violence and sensually erotic sex.
Park Chan-Wooks tips for #screenwriting:
 Work with others
 Compromise
 Ask questions
 Let those around you influence you

— BAFTA Guru (@BAFTAGuru) October 22, 2016