18 November 2012
Teresa Isasi
Actress and long-time collaborator Cecilia Roth provides a personal account of working alongside Pedro Almodóvar.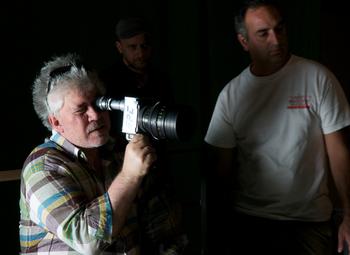 EL DESEO D.A. S.L.U./Paola Ardizzoni and Emilio PeredaTo work with Pedro is one of the best things that can happen to an actor. To listen to him dissect a character to the level of the most thorough autopsy makes you want to capture it, record it, film it or do anything else that can be savoured afterwards by those other actors who haven't had the same fortune to be there; so they can taste the singularity of his vision, his humour (which can be hilarious but also grave) and, above all, the treasure you keep, which is the transformation of this character that he's gifted you with into a live, carnal, organic being with a recognisably human but also unique face, all because of his unlimited and inimitable imagination.
Pedro works, works and works. He is a 10-tentacle octopus, connecting the multitude of things that occupy his mind and heart. He's aware of everything, always curious, and has a sharp look that can scare you because you know that he's going to see more than what you want to show, even to yourself.
It's a love of life above all else.
In All About My Mother, the emotional web that the film unravels is complex and painful – a mother, Manuela, loses her 18-year-old son in an accident. In her journey to find the father of her dead child, she happens across various extraordinary characters, each one of who could be the genesis of their own film (another example of Almodóvar's narrative genius). And despite her unremitting grief for her lost son, her unforgettable encounters spring forth a natural and spontaneous curiosity that genuinely opens her heart and moves her to both tears and laughter. It's a love of life above all else.
Each time I watch All About My Mother I am stunned by it more and more – it has a luminosity that in no way resembles hollow optimism or denial of a painful reality. I share its sense of gratitude for the gift of life, I really do. Life has shown me this, and so has Manuela. Especially because, shortly after All About My Mother, my son, Martin, came into my life.
---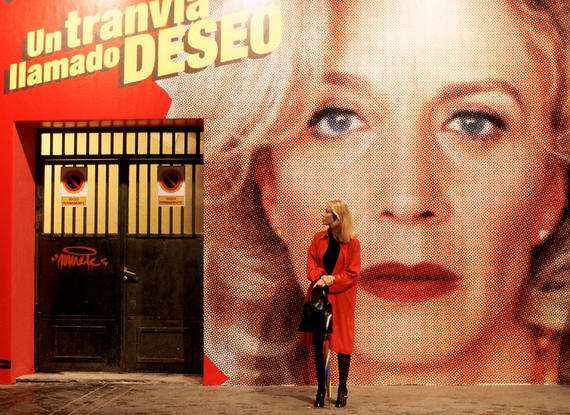 Teresa IsasiCecilia Roth in All About My Mother
---