21 February 2019

The Outstanding Debut by a British Writer, Director or Producer category at the EE British Academy Film Awards always provides an exciting peek into the future of British filmmaking. Words by Toby Weidmann | Nominees imagery used with kind permission from the distributors/filmmakers

Supporting new and emerging talent has been a key priority of BAFTA's remit for many years, dating back to the introduction of the Most Promising Newcomer category at the Film Awards in 1953, incidentally won by actor Claire Bloom. The categories' titles may have changed over the years – today, we celebrate the Outstanding Debut by a British Writer, Director or Producer and the publicly voted EE Rising Star awards – but the intent remains the same: to identify the voices that will shape our industry in the future.

The Outstanding Debut category, first introduced in 1999, has marked the emergence of some notable names in the field of British filmmaking, from Andrea Arnold and Amma Asante to Asif Kapadia and Steve McQueen, among many others. The category not only serves as a benchmark for other new and emerging talent to aspire to, but also places the nominees firmly in the spotlight on an international stage.

This year's hotly contested prize saw five very different films (and eight nominees) vying for the BAFTA. While they tell very distinct stories, the films share a commonality of a personal connection with the filmmakers, and, in some cases, a sense of immediacy.

Writer-director Daniel Kokotajlo's Apostasy focuses on what happens to a family of Jehovah's Witnesses when a member is excommunicated from the faith. Kokotajlo himself had been excommunicated, and his fictionalised story rings very close to the truth. Kokotajlo was named as a BAFTA Breakthrough Brit in 2018. 

For writer-director Michael Pearce and producer Lauren Dark, both also alumni of the Breakthrough Brits initiative, their psychological thriller Beast was set on Pearce's home island of Jersey and starred relative newcomers Jessie Buckley (who was also nominated for the EE Rising Star award) and Johnny Flynn. The story was inspired by the real-life case of Edward Paisnel, dubbed the Beast of Jersey, who attacked and raped women and children on the island in the 1960s.
Photo: Jessie Buckley and Johnny Flynn, Beast (2018)
Ten years in the making, the documentary A Cambodian Spring sees Irish writer-director-producer Chris Kelly tackle Cambodian politics and social activism. The film follows three human rights defenders, each with their own motivation, as they take on the government over a bitter land dispute in Phnom Penh during 2008-2013. Although seen through Kelly's subjective eye, the film serves as a reminder that the nation is still struggling with the brutal legacy of Pol Pot and the Khmer Rouge.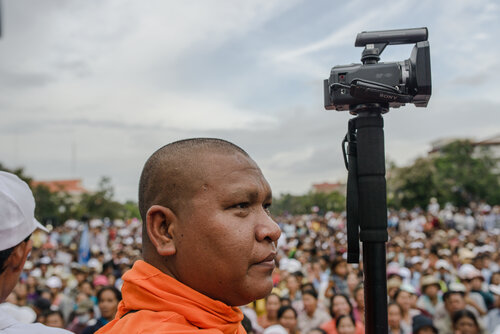 Photo: Luon Sovath, A Cambodian Spring (2016) 
First-timers writer-director Leanne Welham and producer Sophie Harman were the leading lights behind Pili, a compassionate drama about a very prescient problem: women living with HIV in Africa, here set in a small rural community in Tanzania. Welham had experience filming in Africa, while Harman is an academic specialising in HIV and AIDS. The cast were predominantly local people, many of them struggling with the illness themselves. All of the profit made on the film's £75,000 budget is going back to the community, too.
Finally, Ray & Liz sees famed artist and photographer Richard Billingham take writer-director duties, with the help of producer Jacqui Davies, swapping art installations for feature film drama. It is inspired by Billingham's own youth, and in particular the story of his struggling parents who were on the poverty line in the West Midlands.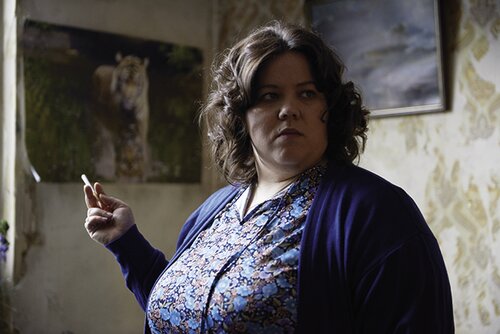 Photo: Deirdre Kelly, Ray & Liz (2018)
There's a verisimilitude to all these stories, albeit four of them fictionalised, with each one told with sincerity, passion and, indeed, compassion for the subject matters. Each film depicts a fierce, uncompromising vision of reality, while also delivering empathetic hope through all the bleakness – the kind of slice-of-life approach that would make the master of social realism drama, Ken Loach, proud. It's an impressive line-up of films, which provides a wonderful showcase for the UK's brightest new stars of cinema.
"All of us had nothing to lose," says Pearce. "[Beast] was my first film. It was Jessie's first film. Johnny had been in a few parts, but this was almost like a two-hander. There was something about that which made us feel like peers and we were going to put everything into it... They both had my back a lot, and I felt very supported by them. It was a kind of alchemy... I think I've been spoilt on my first movie, because you don't get that kind of relationship all of the time."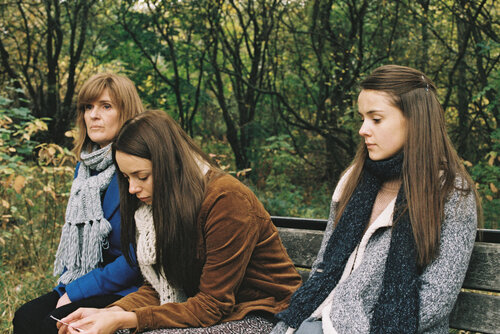 Photo:  Siobhán Finneran, Sacha Parkinson and Molly Wright, Apostasy (2017)
Kokotajlo's Apostasy opens a window into the secretive world of the Jehovah's Witnesses. He says he didn't really know why he was making the film or how people would react to it right up until it was released. "I was worried about it," he notes. "The fear remained with me until we showed it to an audience. It was only when people started to connect with it, and I'd see people saying, 'This is exactly like what I've been through,' that I realised why I had made the film. It upset a few people, so that was a pressure on top of making the film."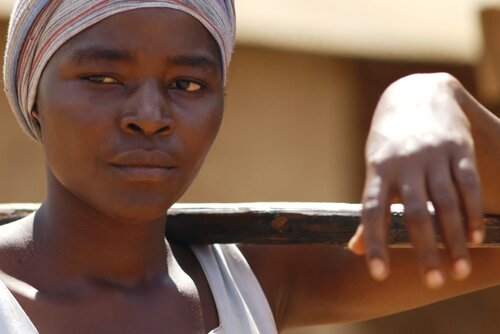 Photo: Bello Rashid, Pili (2017) 
Although Pili told one woman's story – that of the titular character – it was actually born out of conversations with numerous African women. It was originally conceived as a documentary, to help raise awareness of the HIV problem, but Welham and Harman felt to dramatise the story would broaden the audience appeal and thus have greater impact. "We decided to do it completely collaboratively," notes Welham. "We interviewed more than 85 women living in the community, and based on their stories, I went away and wrote the screenplay of one woman's life. We cast it within the community, and they were very involved in terms of developing the script, talking about the story. They more or less played themselves in the film. It was an extremely collaborative process with the women; there really was no other way to do it."
Such diverse storytelling was matched by the criteria needed to meet the entry requirements for the category. Following a consultation with the BFI and a range of industry professionals, this year we added the BFI Diversity Standards to the eligibility criteria for the Outstanding British Film and Outstanding Debut categories. This significant change demonstrates BAFTA's intention to take a leading role, together with our key partners, in increasing the representation of underrepresented groups in front of and behind the camera. Underrepresented groups in the film industry include people from minority ethnic backgrounds, people with disabilities, women, LGBTQ+ and people from lower socio-economic groups. All productions needed to demonstrate that they had worked to increase the representation of under-represented groups in two of the four following areas:
onscreen representation, themes and narratives;
project leadership and creative practitioners;
industry access and opportunities;
opportunities for diversity in audience development.
Ultimately, it was Pearce and Dark's Beast that won the BAFTA on the night, but congratulations are due to all of the nominees. We can't wait for their sophomore features.