19 July 2017

Find out more about the history, early inspiration and significance of BAFTA's interdisciplinary Award for Outstanding Debut and the winning films being showcased as part of the BAFTA Debuts Tour. 

Since 1998, BAFTA has been recognising the inaugural achievements and future potential of exceptional newcomers to the film industry through its Outstanding Debut Award, presented annually at the British Academy Film Awards.

The Award was originally named after legendary screenwriter, director and producer Carl Foreman (1914 – 1984) and continues to be presented in his honour; Foreman's creative excellence, together with his defiance of state censorship and unstinting support for new artistic voices while in Britain continues to inspire the prize's jury today.

A glance at the Award's early namesake shines some light on why the Debut category continues to recognise breakthrough artists with powerful and sometimes uncomfortable narratives to tell. Midway through the production of High Noon (1952) Carl Foreman fell victim to McCarthyism and was summoned before its tribunal. Blacklisted from Hollywood, Foreman fled to London, immersing himself in the British film industry and mentoring a generation of writers and directors during his exile. Carl's nurturing approach is captured in the reminiscence of one of his protégés (writer-director Lionel Chetwynd), who remembers Carl as someone who:
… godfathered all kinds of talent …he was infinitely patient to anyone who wanted to be a writer...
Through the Debut category, which celebrates and rewards emerging British talent, BAFTA continues Carl Foreman's legacy. In celebration of its heritage, BAFTA is now showcasing seven extraordinary winning features from the early years of the Award in a nationwide tour, powerful opening statements by precocious debutantes, all now doyens, making their entrances to British film-making during the nineties and noughties.
The period of these selected films, from 1998 to 2009, is important. The first decade of the millennium ushered in a new wave of outstanding British filmmakers seeking in differing ways to address the disorientating contrasts and artificially buried tensions of contemporary British culture, tensions which are today erupting.
Carl Foreman's sudden fall brought into sharp relief how the glittering Hollywood milieu of consumerist 1950s America had all along been vulnerable to powerful reactionary hysteria directed against it; the young filmmakers we showcase on our tour cut their teeth during a very different epoch, one hallmarked more by disquiet and frenetic greed than state witch-hunts, but their experience of a booming nation perilously ignoring profound strains influenced their work.  
In the opening years of a sunny new millennium, Britain experienced a roaring economic recovery driven by glamorous new media and exciting technological change. A resolution to the long-running civil strife in Ulster promised an era of peace and prosperity within an expanding and harmonious Europe. The national narrative preached popular satisfaction with rapid progress, supposedly accessible career ladders, and European integration.
But beneath this complacency there were ominous rumblings: tensions over Britain's involvement with costly and ill-defined foreign wars; brief but intense ethnic riots at home; spectacular outbursts of mainland terrorism; and a pervading air of financial, cultural and political corruption. A growing resentment of 'otherness' lurked behind the official welcoming of unprecedented mass-immigration, and there was an uneasy feeling that many communities were starting to be forgotten or left behind by a London-centric elite. Warnings that Britain's boom was built on little more than a quicksand of loose credit and lazy illusions went unheeded, until the 'Icarus-decade' suddenly crashed to earth amid banking panics, revelations about the debauchery of public officials, and the rise of political extremism.
All of the directors and writers featured on the Debuts Tour were attuned to these societal contradictions long before they became evident. You will see many of these themes embedded, often from surprising perspectives, within their first outings as feature-makers.  If one thread could be said to run through all the films in the presentation, from starkly differing angles, it is the struggle to preserve a sense of personal identity when one feels like an outsider in a confusing, hostile, alien or fragmenting environment.
---
Lynne Ramsay, director and writer of Ratcatcher (1999), is now one of Scotland's leading auteur directors. Ramsay was nominated for Best Director at the 2011 BAFTAs for her major feature We Need to Talk about Kevin (2011). Her current project is an adaptation of You Were Never Really Here (2017). Ratcatcher explores childhood loss of innocence when the non-existent prospects for social mobility become obvious to a child in the Glaswegian slums of the 1970s.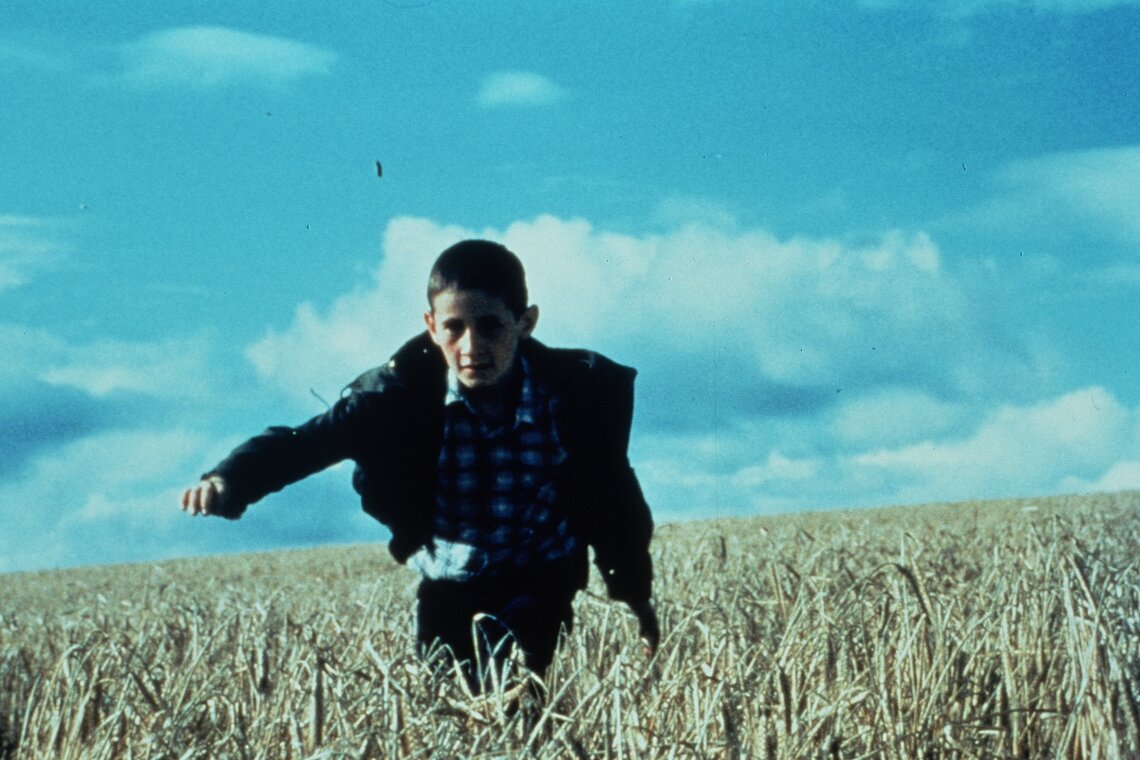 ---
Asif Kapadia is the acclaimed Hackney-born director now famous for his ground-breaking documentaries Senna (2010) and Amy (2015). Our presentation is of his breath-taking debut The Warrior (2001). Filmed on location in India and set centuries in the past, The Warrior examines a character's attempts to escape from a fate requiring him to enforce the brutal greed of his master, a theme that resonated with many in the Britain of the 2000s as that decade accelerated towards its close.
---
Amma Asante's incredible talents as screen-writer and producer are on display in her debut feature A Way of Life (2004) being shown on the Tour. She has followed it with international hit period drama Belle (2014), about race and class in 18th century England.  A Way of Life charts the build-up to a casual racist murder seen from the viewpoint of a struggling teenage mother and her dysfunctional peers on a Welsh council estate.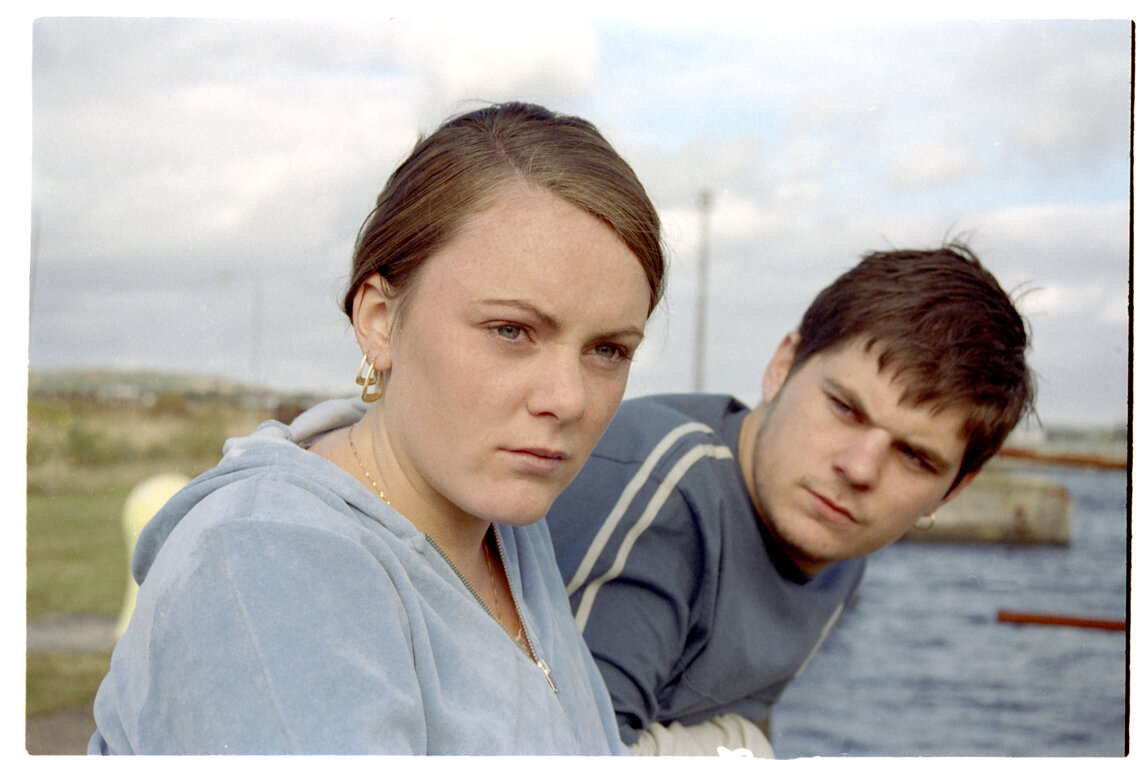 ---
Joe Wright embraced acting, theatre and the arts from a young age. The Tour revisits his debut film Pride and Prejudice (2005). Wright's next film, Atonement (2007) was lavished with seven Oscar nominations.  Although a period piece Pride and Prejudice had many messages for contemporary young people of noughties' Britain, with asides about the struggle to live independently of family in an overheating property market.
---
Andrea Arnold won the Oscar for her semi-autobiographical short Wasp (2004). Her first feature Red Road (2006) won the Debut Award and also picked up the Jury Prize at Cannes, as did her next film Fish Tank (2009) and her most recent feature American Honey (2016). Red Road is a masterful drama set against a backdrop of modern surveillance technology and low-waged privatised security services.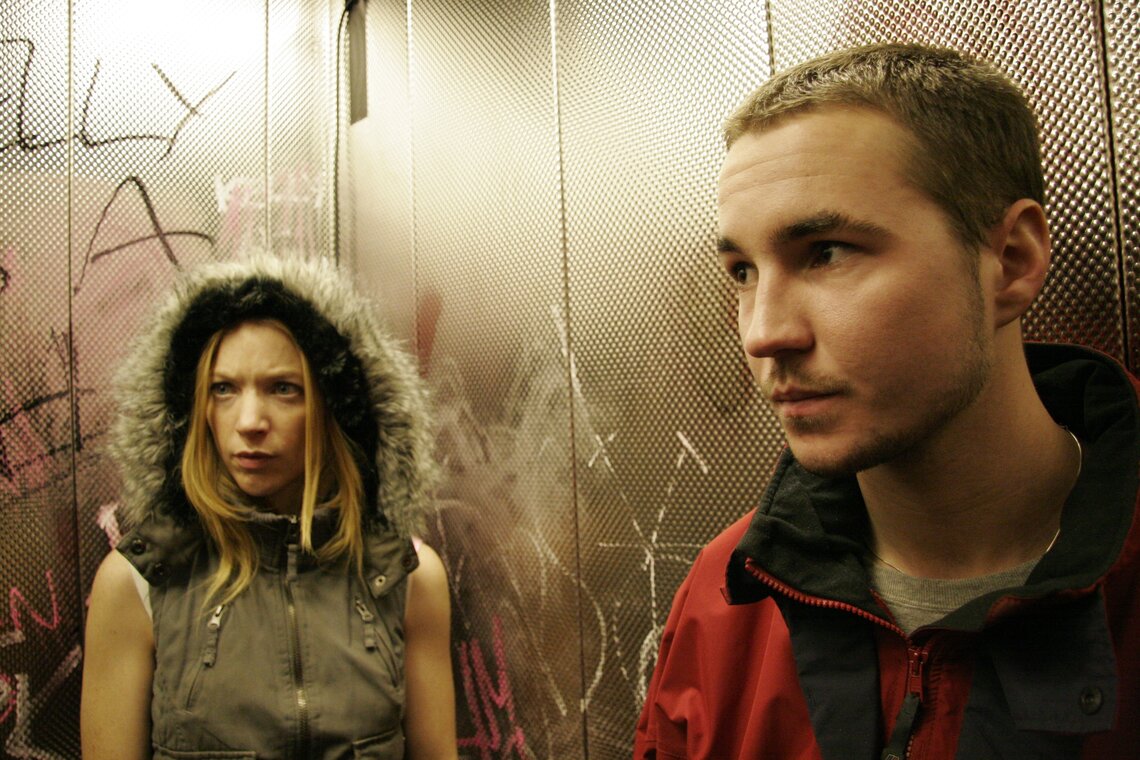 ---
Steve McQueen's rise to world acclaim has been irrepressible, having won the Turner Prize in 1999 against the odds, Hunger (2008), which is also being shown on the Tour, won him the BAFTA. Steve McQueen's most recent feature, 12 Years a Slave (2013), won the BAFTA for Best Film, the Oscar for Best Picture and numerous plaudits. His current film project is bank heist drama called Widows (tbc 2017). Hunger is an almost transcendental meditation on the traumas of the war in Northern Ireland.
---
Duncan Jones' first feature, the low-budget Moon (2009) is an outstanding debut on our Tour, his follow-up Source Code (2011) was a significant commercial and critical success. Jones is currently working on Mute (2017) which he describes as being the 'spiritual sequel' to Moon. Moon examines themes of environmental destruction, corporate corruption and workplace anxiety, themes which became urgent concerns as the decade of the 2000s came to a close.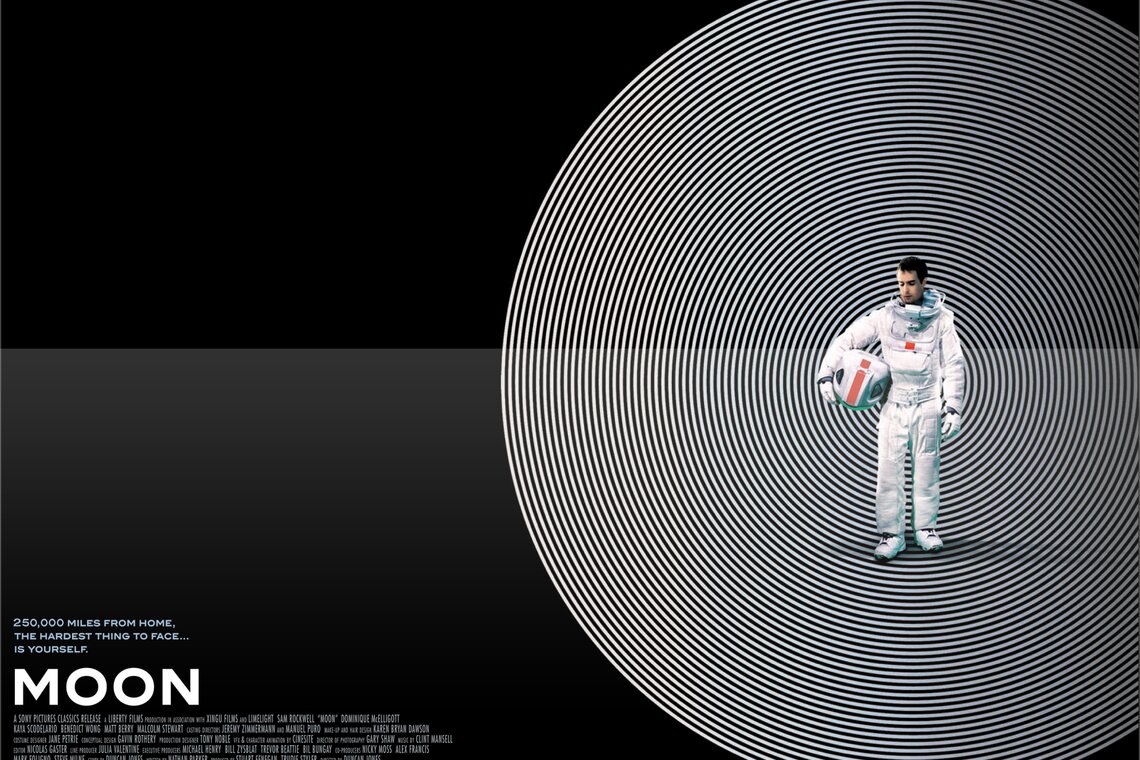 ---
Words by Adrian Peacock