5 February 2018

Televisual's Pippa Considine talks to BAFTA-winning writer, director and producer Adam Tyler about his career and craft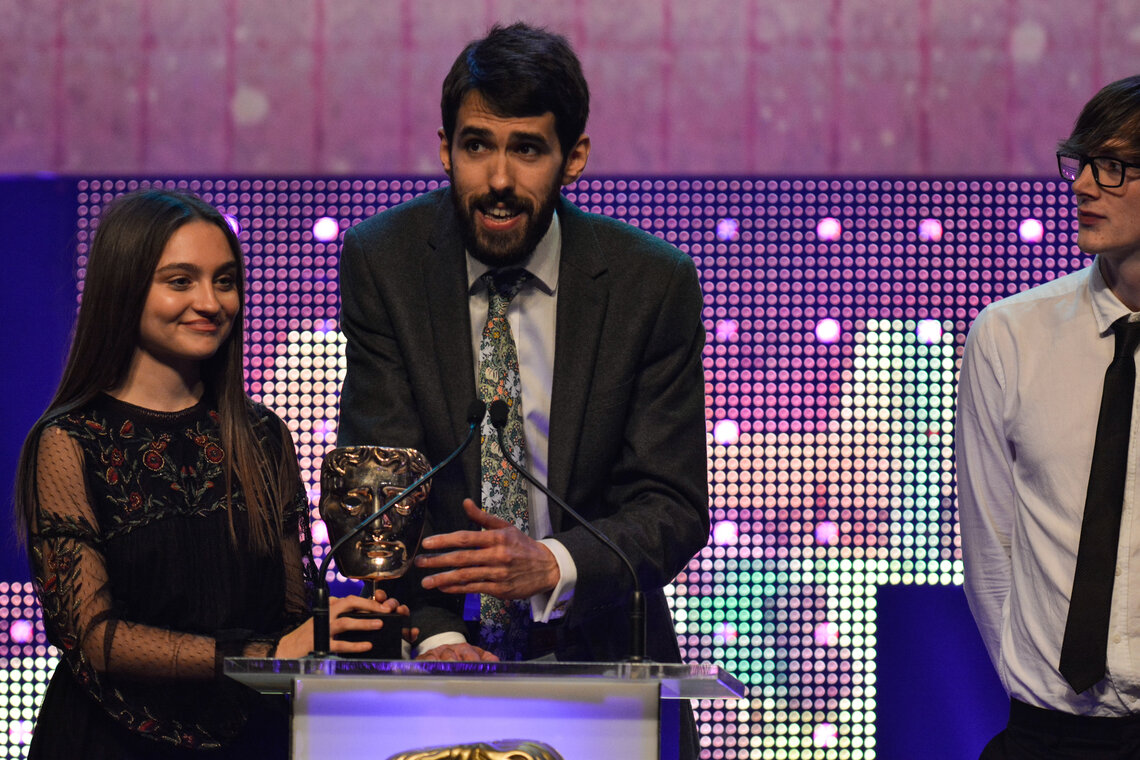 BAFTA/Ricky Darko
---
At 30, Adam Tyler has already chalked up three BAFTAs. His work for educational web channel TrueTube has seen him land awards for directing and writing on hard-hitting children's dramas Refugee (Drama, 2016), Like Me (Drama, 2017) and Screwball! (Writer, 2017).
For the past three years, Tyler has been working with TrueTube, a not-for-profit channel, run by production company CTVC. It produces just a dozen or so original films each year, funded by the Rank Organisation's charitable trust. Each production is a collaborative process with a small creative team, led by TrueTube's Bob Ayres. Last year, TrueTube was named Channel of the Year at last year's British Academy Children's Awards, the first time the category has gone to an online-only channel.
---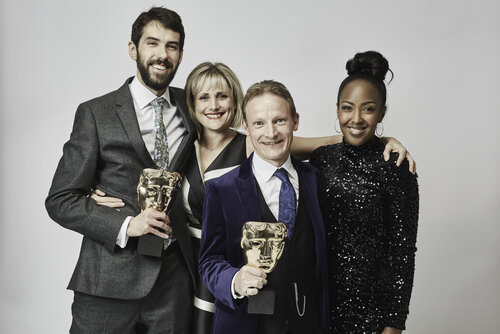 BAFTA/Jonny Birch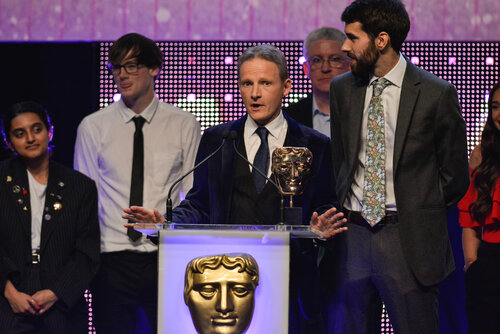 BAFTA/Ricky Darko
---
In his first year with the channel he worked on six films. "I realised pretty quickly that that there was an amazing opportunity to stretch myself and the platform creatively." He believes that the open-minded and supportive approach at the channel is behind its success. "We're a small group of people and we all want the same thing - to do cinema standard work and make life better for our young audience. There's a lot of trust. Bob is an incredibly generous creative. Many times I've thought I'm going to be reined in and the response has been, 'go do it.'"
Tyler's films for Truetube each tackle some of the most urgent and challenging issues facing a younger generation – from the refugee crisis, to faith and homosexuality, to the emotional impact of social media. "Every project that I do starts with a core idea, a purpose, something that I believe in strongly. I'm always looking for the most entertaining, compelling way to say it. I like my films to move quickly; if you can take your eyes off a scene, then it needs more work.
---
I believe deeply in improving representation in front of and behind the camera. There are so many more stories that need to be told.
---
 "Our audience has grown up in a very media-saturated world and we're kidding ourselves if we don't acknowledge that as soon as they go online they can access a vast wealth of hard-hitting material. So the onus is on us to hold the attention of our viewers, to match the energy that's out there. I don't see it as a burden, I get very excited by creating something that's going to propel our audience through the story."
Tyler worked on all three BAFTA-winning films  with camera operator Toby Lloyd. "Both of us want our audience to be completely immersed in the cinematic experience. Music, design, rhythm, everything we do comes from cinema." He cites directors Danny Boyle and Paul Greengrass as key influences.
Small budgets clearly haven't stopped the team creating well-crafted drama. "People respond incredibly strongly to being involved with something where we're trying to help make the world a better place. Our cast and crew are young and hungry and thrive with the responsibility we give them."
Refugee is filmed from the perspective of a 10-year old girl, Ash. "We couldn't afford to fill the screen with refugees or camps. But limiting the view of the camera to the things she's experiencing, her family, her escape, her possessions, tied in beautifully with telling the story from Ash's point of view."
Respect, for his audience and his colleagues, is fundamental. Screwball!, a film about sex and relationships, earned a BAFTA for young actor Alhaji Fofana. Tyler explains that, given the sensitive nature of the script, they drew up a code of conduct for the shoot.
What does he think makes his films stand out? "I think young people really respond to our directness of approach.  And there's an urgency to the work." His short film Like Me deals with the highs and lows of social media, taking an innovative theatrical approach with a raw edge.
"My experience is that the bolder we have been with our creative approach, the more successful the work." The freedom from formats has also been an advantage. "We don't think of the length of the piece, or about formats and I don't think teenagers think about formats. They are looking for something that reflects their experience and they're open to being taken on a ride emotionally and intellectually."
With so much success at TrueTube, Tyler is now also developing TV dramas elsewhere, aimed at a broader audience, with a focus on stories that honestly reflect the lives of young people, particularly young women and those from minority backgrounds. "I believe deeply in improving representation in front of and behind the camera. There are so many more stories that need to be told."
Words by Pippa Considine