24 July 2017

Televisual's Pippa Considine talks to Kez Margrie about the BAFTA-winning 'My Life' strand, a series of one-off documentaries about ordinary children living extraordinary lives

"I always thought I wanted to be an actor," says Kez Margrie, executive producer at CBBC, whose portfolio of children's shows includes multi-BAFTA-winning strand My Life.

Margrie's own life in television began after she worked with a community theatre company in Bristol. "It made me realise that what happens in real lives is often more interesting than what's been made up," she says. "It took me in the direction of making great content about real life and what's going on in the world, for children."

Margrie has looked after the celebrated strand of one-off documentaries about ordinary children living extraordinary lives over the past five years.

My Life has won BAFTAs for three of its films so far. The Boy on the Bicycle, which follows Ahmed and his life in a refugee camp in Jordan, made by Drummer Films, won the British Academy Children's Award for Factual in 2016.  I am Leo, the story of a transgender child, and Me, My Dad & His Kidney, a documentary about a father and son who are about to undergo a kidney transplant, both produced through Nine Lives Media, also took home the BAFTA in 2015 and 2012 respectively.
---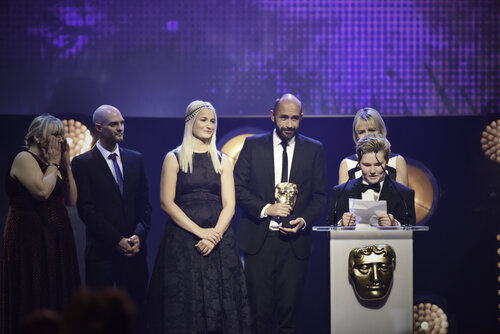 BAFTA/Ricky Darko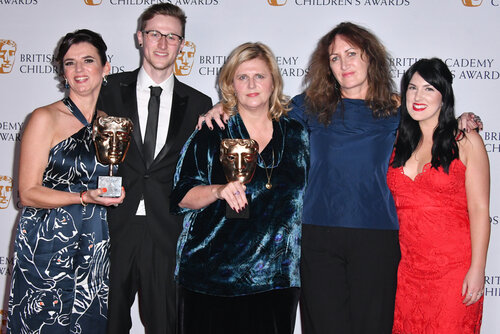 BAFTA/Shutterstock/Nils Jorgensen
---
"The My Life series works in a similar way to the Storyville series," says Margrie. "With Storyville, you get a treasure trove of different directing styles in a series - albeit from around the world. I feel we're doing the same with the My Life documentaries, although they're mainly set in the UK."
Margrie started out in children's television working as a trainee AP on Blue Peter. While on the show, she had the opportunity to make films all over the world, always telling stories of children along the way, winning a BAFTA in 2003 for the Blue Peter Tanzania Special. Later, in 2007 she won a second BAFTA for The Wrong Trainers, an animated documentary about children in poverty in the UK. "So when I took on this role and inherited the My Life series, I couldn't have been happier," she says. Other shows that she looks after include Twofour's Our School and Operation Ouch from Maverick, another BAFTA winner.
Why does she think that My Life has been such a success? "We are really ambitious with the storytelling. We ask the same questions as you would on a drama: who is the protagonist? What do they need? What do they want? What's getting in the way of them achieving their dream?
"They are great stories because we tell them in a way that resonates with the audience and which gets them as close as possible to the child who is featured. I always say that we've done something wrong if the viewer doesn't want to be the best friend of the child who is at the centre of the film."
Each film is only lightly branded. "We have a title sequence but that's about it. Different subjects merit different treatments and if it was too formulaic I think it could kill the brand."
---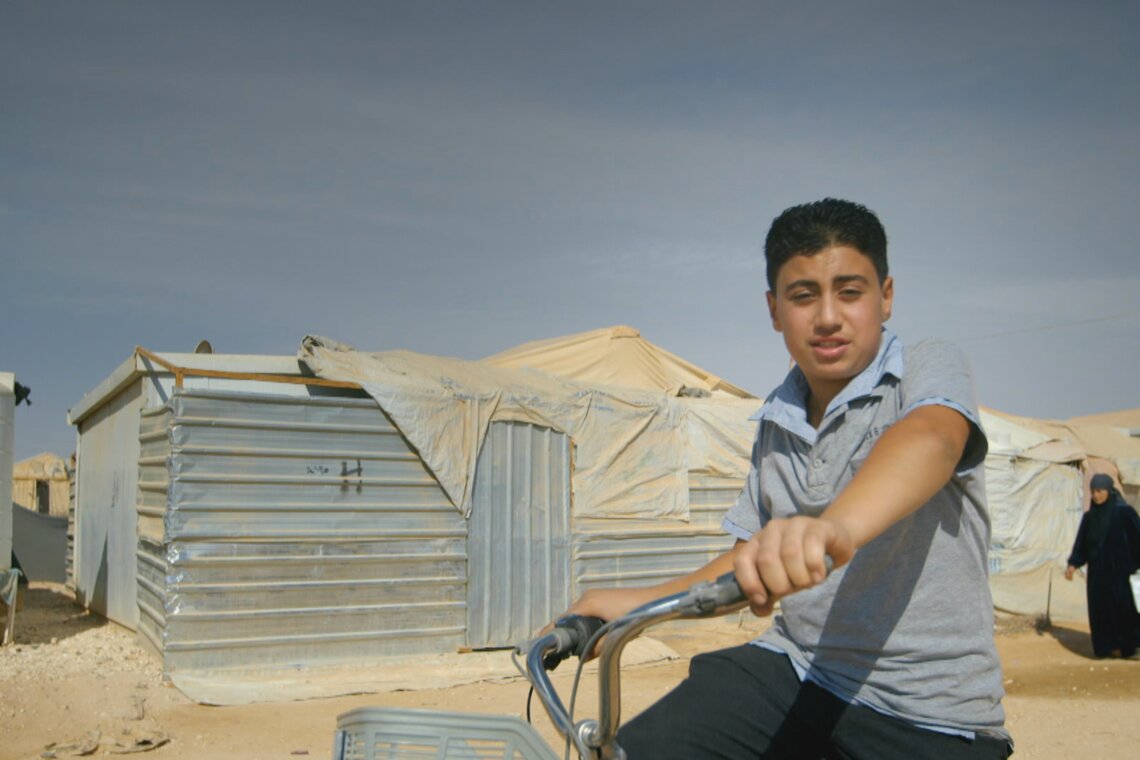 I always say that we've done something wrong if the viewer doesn't want to be the best friend of the child who is at the centre of the film
---
The Boy on the Bicycle was a particular challenge. The film was shot in just three days, with casting in situ (the pd sending back footage filmed on her phone); very few rushes ended up on the cutting room floor. Despite the pressure, the editorial line was strict. "We felt there had been enough stories of trauma and we wanted this to have exactly the same lens as every other My Life, so it was finding the similarities with children in the UK and their lives in Jordan, as opposed to shock horror differences."
The 2018 series is commissioned and next there will be the search for films for 2019. The next series includes Sugar Films' The Locked In Boy, about Jonathon who has no speech but is putting up a powerful challenge to change the way that the world views people like him.
There's room for young directors and new indies; three-year old indie Big Deal Films produced Never Give Up about Kai, a young show jumper with ADHD and Mum's Last Wish, which follows Shanthi and Kalvin, whose mum died of cancer. They are now in production with their third commission.
All the films in the last series were also made as one-minute versions: "not just a sneak peek, but the entire story told in a minute," says Margrie. These were put on Facebook to encourage an older teen audience and parents to watch the series on iPlayer, where it did very well.
---
Documentaries are such a powerful way of helping people - no matter what age  - to see the truth about community and how important it is to connect with other people
---
"Going forward we will be looking for further digital iterations, ways in which we can tell those stories perhaps a bit differently for a generation that aren't necessarily coming to TV at all."
The BBC's recent commitment to add £34m to its budget for children's programming across the next three years has been a boost. As Margrie explains, much of this money will be invested in new forms of content and functionality aimed at children finding new ways of viewing.
The CBBC website and Newsround have been on the case regarding fake news and educating children to navigate online. One of the hallmarks of the My Life films is their authenticity. "They are real, with really great stories…In terms of all the bad news that's around these are just so uplifting."
"Documentaries are such a powerful way of helping people - no matter what age  - to see the truth about community and how important it is to connect with other people," says Margrie. "If we are helping the next generation of documentary lovers, then that's job done."
Words by Pippa Considine