22 November 2011
BAFTA/Richard Kendal
The BBC's flagship children's programme was one of the world's first television news shows aimed specifically at a younger audience. As the show reaches it's 40th year, BAFTA recognised this incredible achievement by honouring Newsround with the BAFTA Special Award at the 2011 British Academy Children's Awards.
Newsround Win a BAFTA Special Award
A Short History of Newsround
Discover more about the show's remarkable evolution over the past four decades.
Words Matthew Bell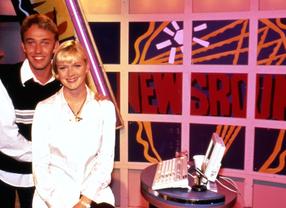 BBC Photo LibraryIn 1972, three people, perched on the foreign correspondent's desk in the BBC newsroom,put together a twice-weekly programme. Now,the Newsround team is 40-strong, producing 45 TV bulletins and football show Match Of The Day Kickabout every week, as well as documentaries such as the BAFTA-winning Living With Alcohol.
Newsround was the brainchild of BBC deputy head of children's programmes Edward Barnes, who had already helped to create one children's classic, Blue Peter. In the early '70s, the early evening news followed BBC1's kids'
shows.
"A lot of it was unsuitable for children," recalls Barnes. "They were getting a half digested knowledge of what was happening in the world. I felt we could do these stories in a way that children could come to terms with."
His idea was not universally popular: "Many people thought it would be an assault on innocent eyes and ears, that there was a golden age of childhood which shouldn't have to deal with the adult world." Fortunately Barnes had friends in high places, receiving backing from departmental boss Monica Sims, BBC1 controller Paul Fox and
head of television news Derrick Amoore.
We were holding a ladder up to the wall of childhood and letting children climb up and peep over the top to see what was happening
The latter's support was crucial, giving Newsround access to the BBC's vast newsgathering operation. With Barnes installed as editor, the programme gained a presenter – and a name – when John Craven signed up. "John was absolutely pivotal to its success. He was a journalist by trade and understood children – at the time he was working on children's current affairs programme Search," recalls Barnes.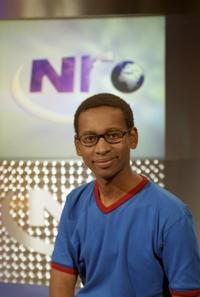 BBC Photo LibraryThe first John Craven's Newsround (as it was then known) was broadcast on 4 April 1972, leading with a story on the return of ospreys to Loch Garten in Scotland. Craven, who presented more than 3,000 bulletins until he left the show in 1989, says: "It was a wonderful job. We were holding a ladder up to the wall of childhood and letting children climb up and peep over the top to see what was happening."
His biggest story was the explosion of Space Shuttle Challenger in 1986, which killed all its crew: "We'd been following it closely because a teacher, Christa McAuliffe, was on board. It happened 10 minutes before we went on air and we broke the story."
Newsround's mission to explain world events to a young audience led to Craven being banned from filming in South Africa, a ban that he still wears as a badge of honour. "Every time Newsround mentioned apartheid we explained what it meant. The South African government, which monitored all BBC news bulletins, didn't like this constant reminder," he recalls.
Current BBC children's boss Joe Godwin was seven when Newsround started. "It was part of the rhythm of growing up.
We'd get home from school, watch Jackanory, Blue Peter and then Newsround. There were fewer media choices for children so we were all in sync – Newsround is deep in the psyche of people my age," he says.
It started as a sixweek experiment. Who would have believed it would be still going strong 40 years later
The programme was founded on a principle that remains as true today as it was in 1972. "Newsround is not children's news; it's news for children. Our job is to communicate in a non-patronising way that treats children as intelligent human beings," he adds. Current editor Owenna Griffiths came to Newsround from "the world of grown-up news" and reckons it's "the most intellectually challenging place" she's worked. "People who don't know Newsround think it's a programme which interprets the grown-up BBC news agenda for children. Others think it's a news service of animal stories. Neither are true," she says.
Newsround will soon join a select band of shows – including Blue Peter, Coronation Street and Panorama – that have aired continuously for more than four decades. "It started as a sixweek experiment. Who would have believed it would be still going strong 40 years later?" asks Craven.
---
John Craven's Newsround: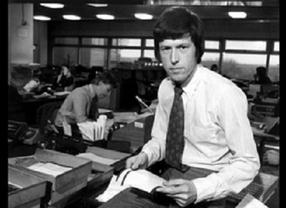 The much-loved presenter, who fronted Newsround for 17 years, recalls his time on the show.
"As a journalist it was a great challenge because I had to explain complicated issues to people who hadn't been around for very long. We always assumed that nobody had any prior knowledge of the story.
"Children will get hold of the news somehow, whether it's from playground gossip, some hurried bulletin on a pop radio station or a tabloid newspaper headline. So it's much better to have it explained in a way that they
will understand.
"Our news priorities were quite different from the big news. The most important story of the day would always be on Newsround, as long as it wasn't some boring economic or political story, but not necessarily as the lead. We also wanted to grab our viewers with an interesting story to start and leave them with a bit of a chuckle at the end.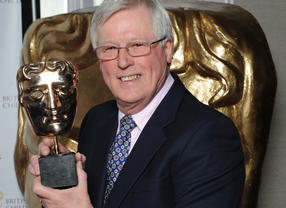 BAFTA/Richard KendalJohn Craven at the Children's Awards"Children were interested in nature, children from other countries, music and sport. Our relationship with the panda is legendary. I was the first western journalist to be allowed to film the panda sanctuary at Wolong in China. We had loads of panda stories.
"Generally speaking we didn't do murders or sex stories. With the Yorkshire Ripper, which was a big story, we did eventually announce that he'd been caught.
"AIDS was a big challenge. We covered the first national AIDS week but there were more complaints about Gordon the Gopher not appearing with Philip Schofield before and after Newsround that day – we'd devoted the whole programme to the subject because it was a serious issue – than about us discussing AIDS."