22 November 2015

Find out what went on at our Red Carpet Experience day in 2015, for children aged 7-14.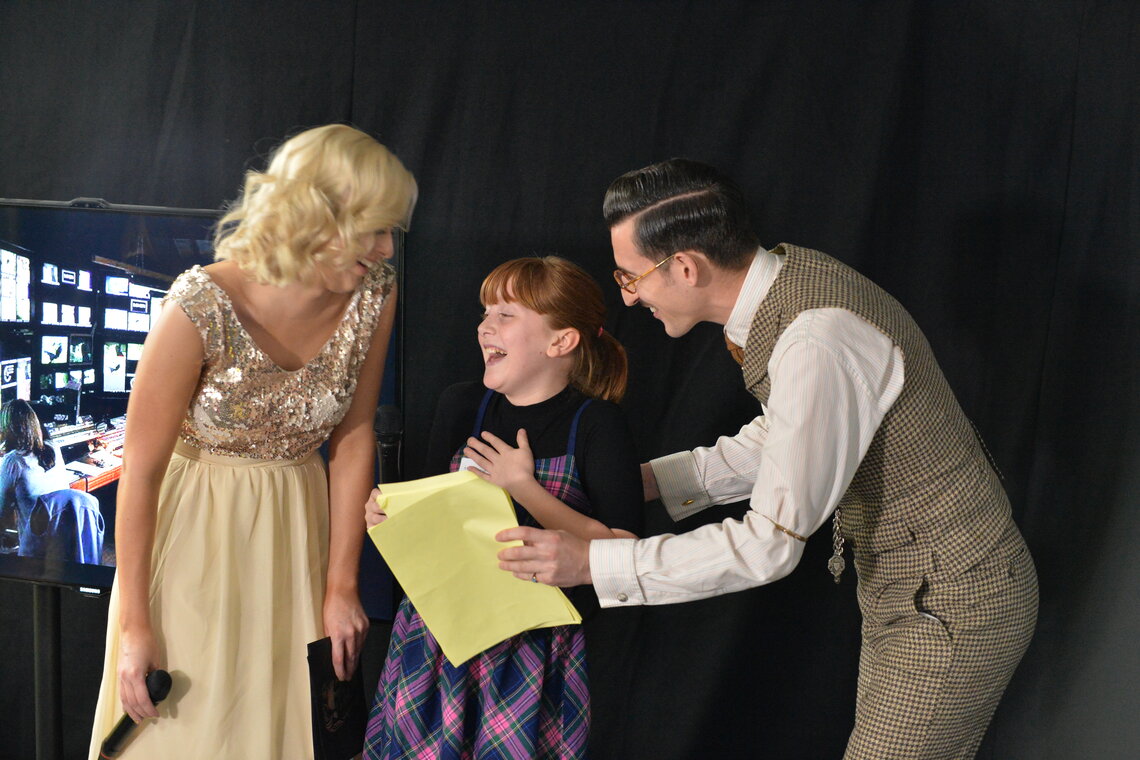 BAFTA/Richard Kendal
Ahead of this year's British Academy Children's Awards, BAFTA held a special day event for over 50 children aged 7-14. This was a chance for them to gain an insight into the world of presenting and get a taste of the red carpet.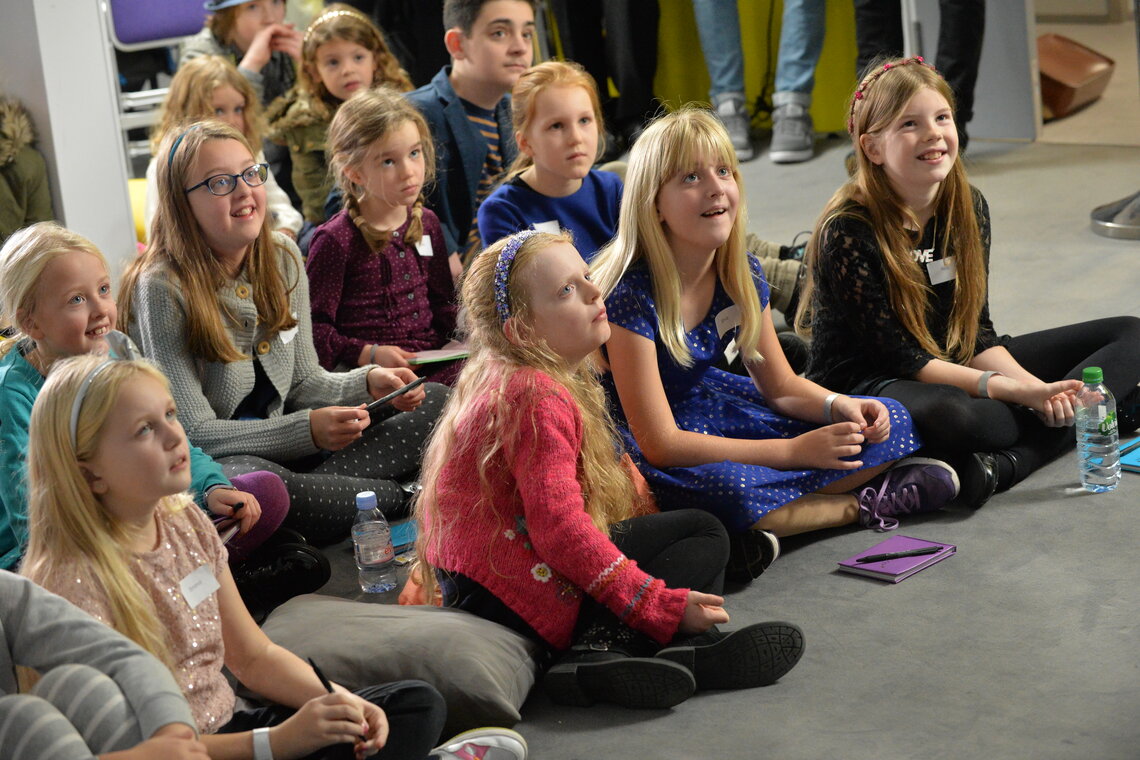 BAFTA/Richard Kendal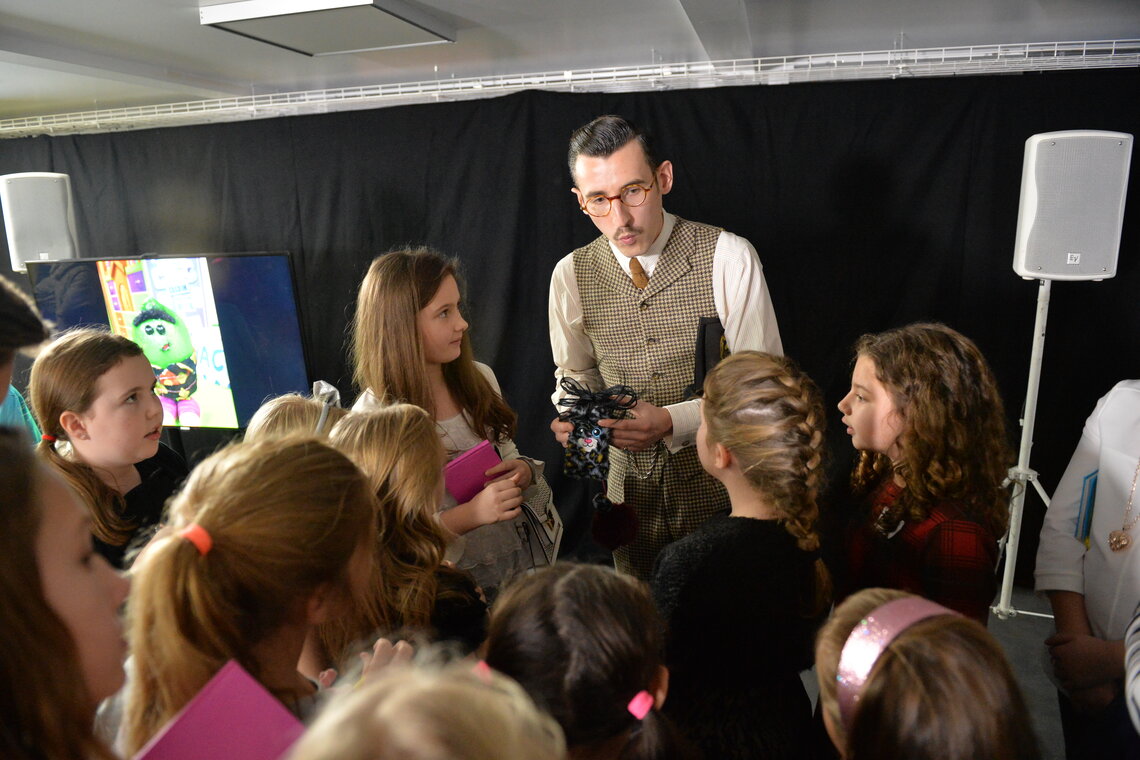 BAFTA/Richard Kendal
The day began with a TV Presenting masterclass with Katie Thistleton and Ben Shires. Throughout the year, BAFTA Kids hold mutiple events and workshops across the country to encourage and inspire children to discover more about film, TV and games. 
As established CBBC presenters, Katie and Ben were keen to emphasis that their route to presenting was far from straightforward. Ben trained as a lawyer, before deciding his heart wasn't in it and his career changed directions. Katie had aspirations to be a journalist, but found herself drawn to the world of broadcasting. 
With their industry expertise, Ben and Katie set the audience a series of presenting challenges. Special guest Connor Byrne (The Dumping Ground) was at hand to oversee that the room was split into Katie's Crew versus Ben's Brigade!
The first challenge was a memory test, something essential for any budding presenter. The children had to speak to someone they'd not met before, and find out something about them to relay to the room. 
With everyone passing this round with flying colours, the second proved more difficult. To show how to present while instructions are being spoken in your ear piece, Ben and Katie whispers words into the children's ears as they tried to read from a script - where much giggling ensued!
After Connor Bryne discussed his top tips for aspiring actors, the audience had one final challenge - to create a charactrer using only what was around them. With plastic bottles, hats and pom poms used for props, it encouraged the children to be creative, while utilising their presentation skills they'd learnt throughout the workshop.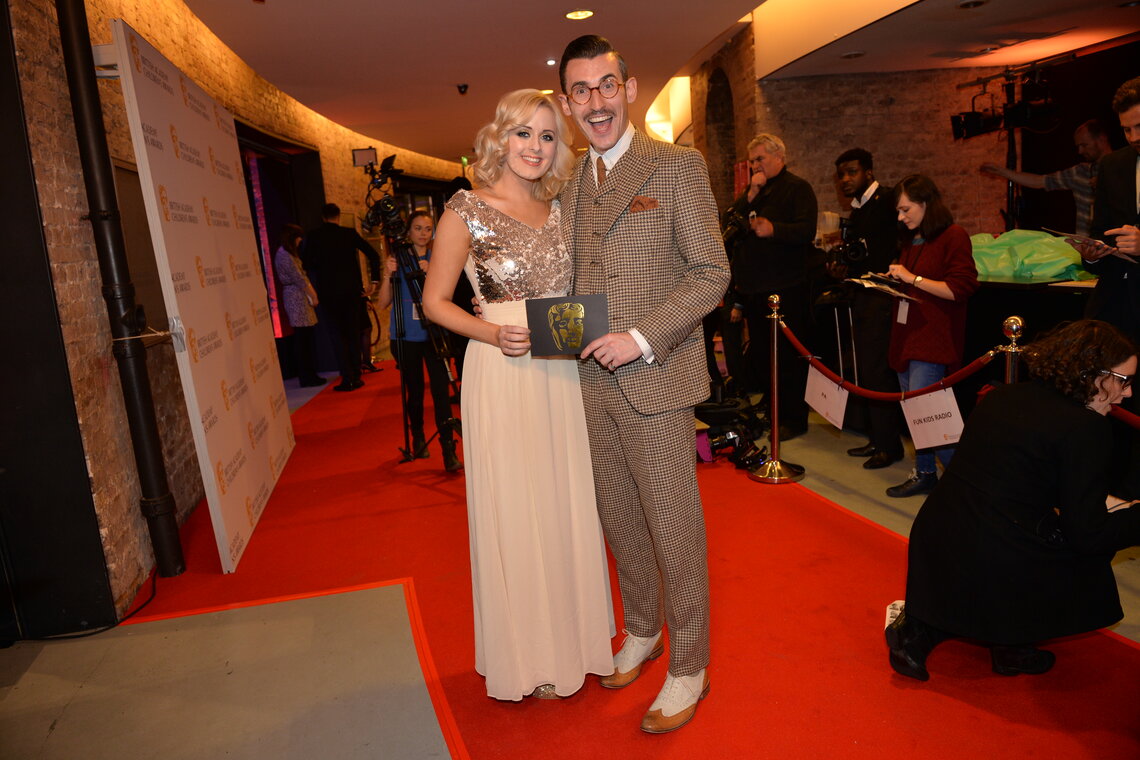 BAFTA/Richard KendalKatie Thistleton and Ben Shires on the Red Carpet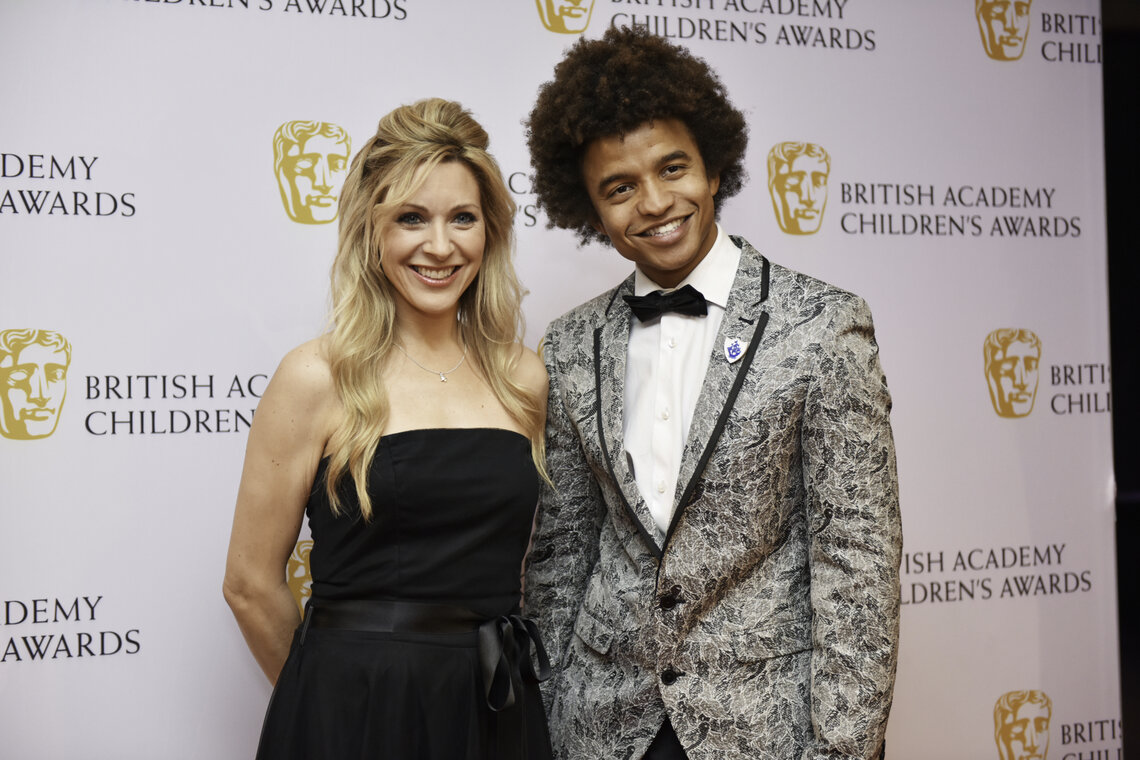 BAFTA/Ricky DarkoNaomi Wilkinson and Radzi Chinyanganya
Afterwards the audience got to meet presenters Naomi Wilkinson and Radzi Chinyanganya, before meeting the stars on the red carpet for an unforgetable evening!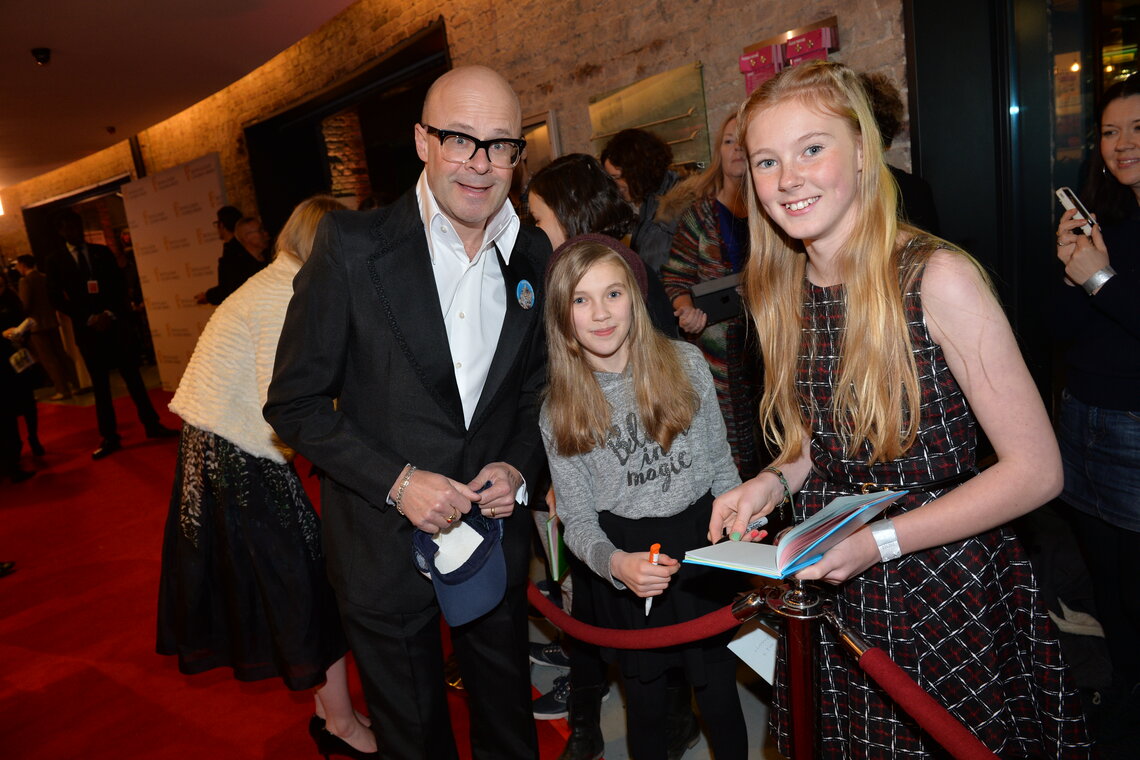 BAFTA/Richard KendalThe guests meet Harry Hill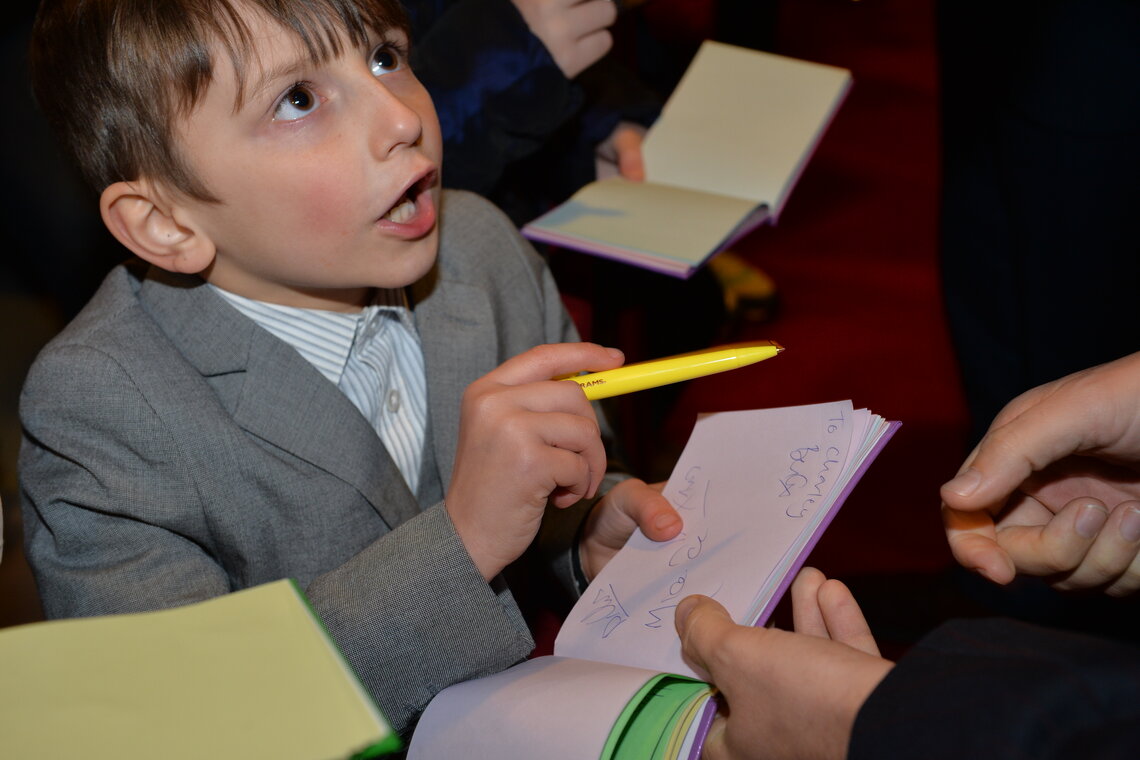 BAFTA/Richard KendalA young guest on the red carpet
BAFTA/Richard KendalFloella Benjamin on the red carpet