26 June 2015
BAFTA/Jamie Simonds
Prolific Hong Kong film director Johnnie To's shared insights into his incredibly wide-ranging career during an interview at BAFTA.
On 22 June 2015, esteemed film director and producer Johnnie To looked back on his wide-ranging career in a fascinating BAFTA interview in London.
I accumulate materials and knowledge during my daily life and then apply to my movie if necessary.
Johnnie To has directed 54 and produced 70 feature films in a career spanning five decades. A versatile filmmaker, whose catalogue of work covers a variety of genres, he is best known internationally for his action and crime movies, such as The Mission (1999), Election (2005) and Vengeance (2009), which have earned him cult status and critical acclaim, as well as commercial success and recognition at major film festivals.
BAFTA/Jamie SimondsDuring the on stage conversation, the legendary filmmaker discussed working without a script, drawing inspiration from everyday life and the power of Hong Kong as a character in his films. He also described in detail the effect that time and budget pressures put on his filmmaking and how he has developed the style accordingly and the ability to create a film in anything from 19 days to three years.
The prolific, stylish and ceaselessly inventive Johnnie To is Hong Kong's preeminent filmmaker.  His latest features are always amongst the most anticipated at major international film festivals, including Cannes, Venice, Berlin and Toronto.  And while other leading lights from the Golden Age of Hong Kong cinema have taken their talents elsewhere, To has remained, crafting gripping and touching stories in his unique, chaotic and endlessly surprising home town.
 Hong Kong is such a unique place where people from different places come to live and ultimately leave. That's part of Hong Kong culture from my personal perspective.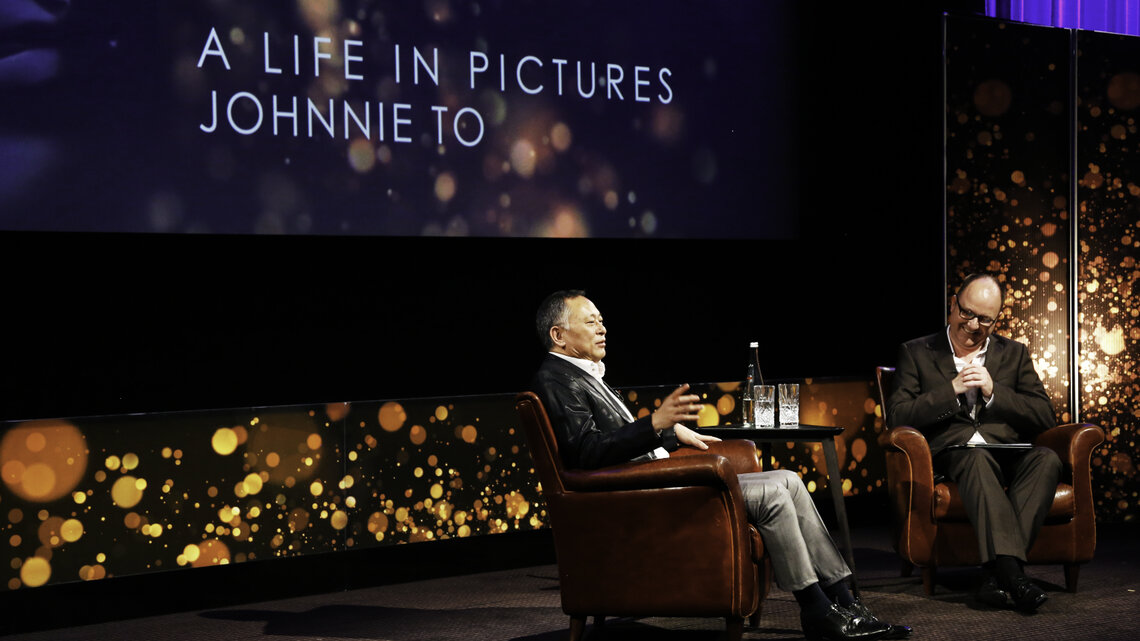 BAFTA/Jamie Simonds