See who has joined BAFTA in 2016.
We're delighted to announce that the following people have joined the Academy in 2016.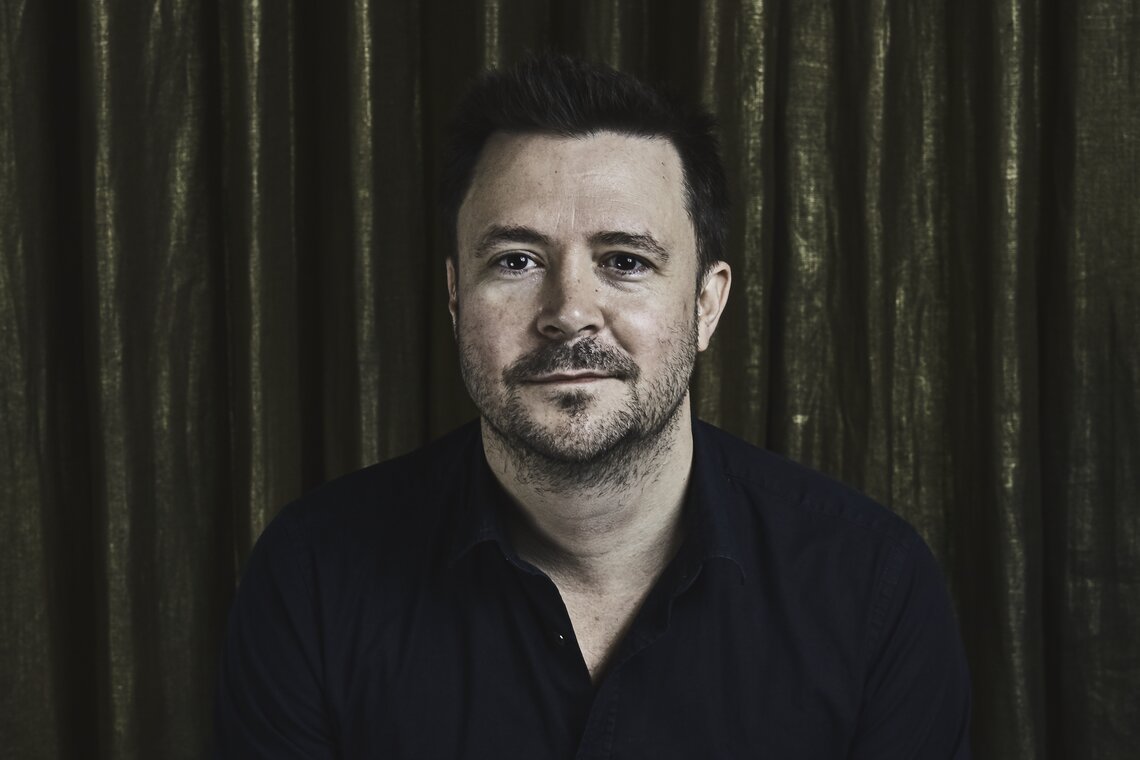 James Russell, Game Design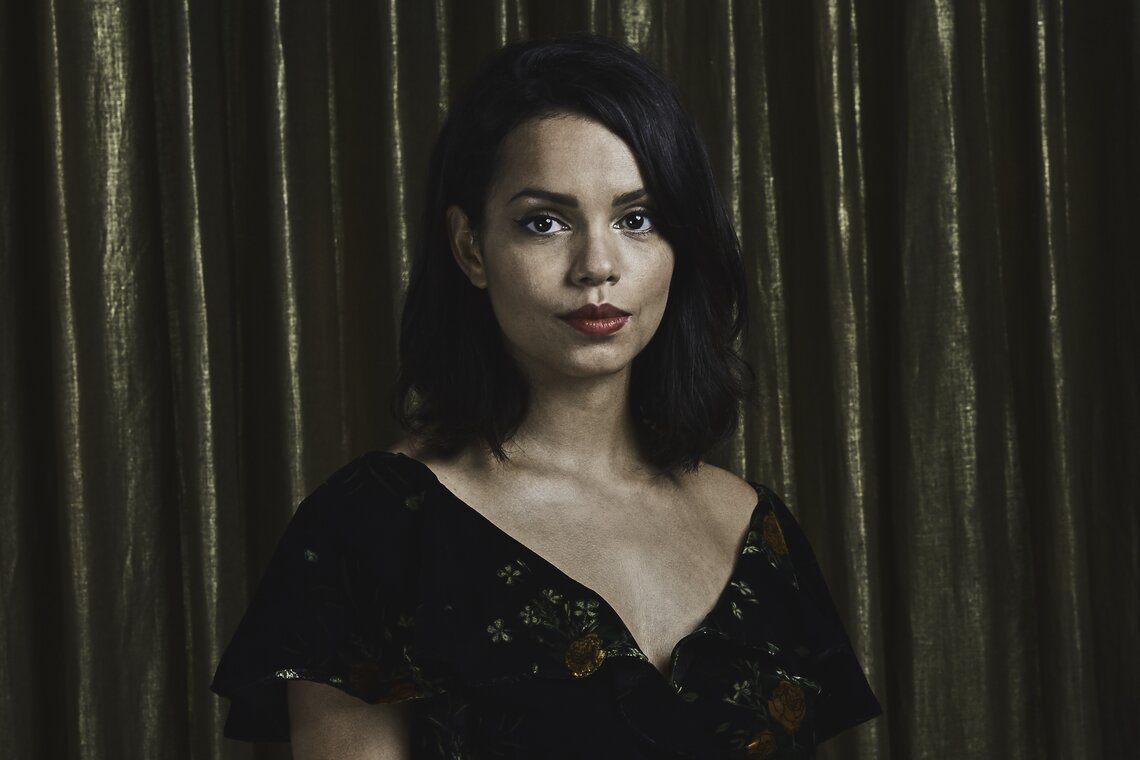 Georgina Campbell, Acting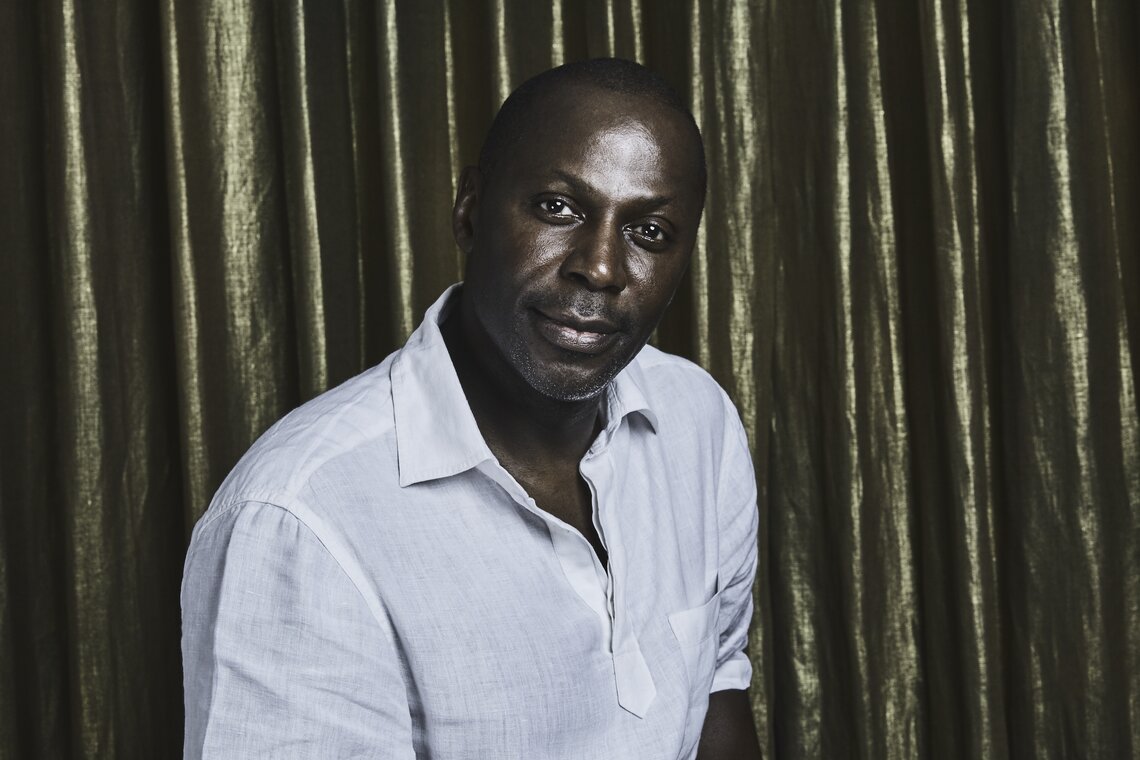 Cyril Nri, Acting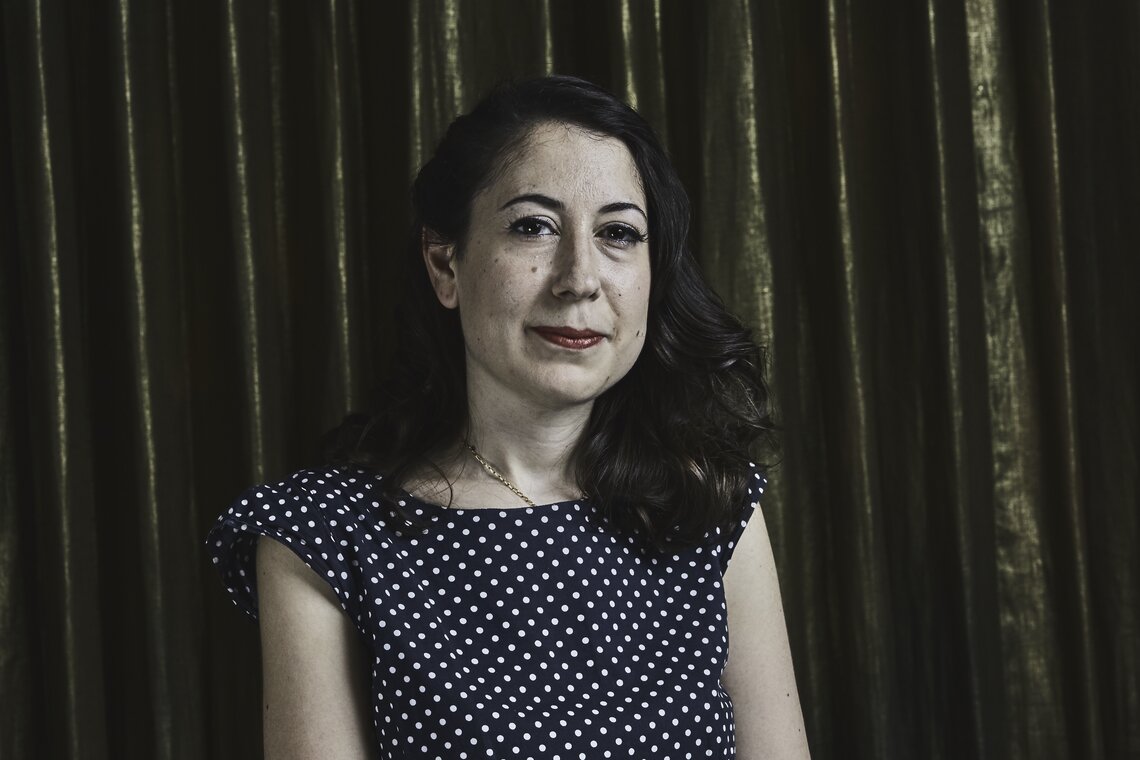 Elhum Shakerifar, Producing
Our membership is at the very heart of what we do and we strive to ensure that it represents the breadth and depth of the ever-changing film, television and games industries in the UK. Our latest intake of 375 new members during 20161 is 43% female, 18% from minority ethnic groups, and has a median age of 44.
In January 2016, prior to the new intake, we issued an anonymous diversity survey to give us an insight into the composition of our membership, to which 45% responded.  The survey found that 41% of respondents who chose to answer the question were female, 13% were from minority ethnic groups, and had a median age of 52.
ACTING
Adeel Akhtar
Adjoa Andoh
Jason Barnett
Will Beck
JB Blanc
Emily Blunt
Posy Brewer
Connor Byrne
Georgina Campbell
Michaela Coel
Jenna Coleman
Charlie Covell
Anthony Daniels
Louise Delamere
Madeline Duggan
Idris Elba
Shirley-Anne Field
Jake Gyllenhaal
Sarah Hadland
Jo Hartley
Melissa Hutchison
Samuel L Jackson
John Lyne-Pirkis
Amanda Mealing
Lesley Nicol
Cyril Nri
Sophie Okonedo
David Oyelowo
Katherine Parkinson
Nicholas Pinnock
Jessica Ransom
Sian Reeves
Adrian Schiller
ASSOCIATES
Milly Burns
Nick Cannon
Will Cole
Richard Conway
Caroline Couret Delegue
Barbara Cox
Andrew de Lotbiniere
Melanie Faulkner
Darren Goode
Peter Hanson
Hugh Janes
Emilie Jouffroy
Dilip Kapur
Rupert Lloyd
Anna Macdonald
Ole Mienert
Trish Morris
Adam Prichard
Cary Sawhney
Elhum Shakerifar
Andrew Smith
Huw Stephens
Imogen Sutton
John Trafford-Owen
Sunny Vohra
Tyrone Walker-Hebborn
Kezia Williams
Negeen Yazdi
BROADCAST EXECUTIVES
Richard Ackerman
Belisa Balaban
Gina Balian
Nina Bhagwat
Elizabeth Bradley
Amy Buscombe
Ron Chakraborty
Sue Deeks
Philip Dolling
Ramy El Bergamy
Ben Frow
Simon Green
Bill Hobbins
John Hoffman
Marjorie Kaplan
Keli Lee
Gwawr Lloyd
Phillip Luff
Ian MacKenzie
Kathryn Mitchell
Rachel Morgan
James Quinn
Ann Sarnoff
Soumya Sriraman
Richard Watsham
Alice Webb
Lucy Willis
Carmi Zlotnik
CASTING
Nicky Bligh
Mark Estdale
Sue Needleman
Robert Sterne
COSTUME
Tracey Ewen Powell
Michael Kaplan
Barbara Sweryda
Michael Wilkinson
DEVELOPMENT
Rachel Ablett
Lisa Baxter
Julie Meldal-Johnsen
Phillip Molloy
Susannah Price
Jasper Warry
DIRECTING
Naji Abu Nowar
David Alter
Jane Elsdon-Dew
Mandie Fletcher
Luca Guadagnino
Andrew Haigh
Owen Harris
Jessica Hobbs
Julian Holmes
Stephen Hopkins
Waris Islam
Jo Johnson
Paul King
Suri Krishnamma
Gary Love
Guillem Morales
Riete Oord
Charlie Paul
Martin Percy
Lone Scherfig
EDITING
Mags Arnold
Lois Bygrave
Emma Collins
Gabriella Cristiani
Matthew Gray
Phyllis Ironside
Ryan James
Martin Johnson
Alistair Knapp
Walter Murch
Nathan Nugent
Jenny Roberts
Samuel Santana
Mark Talbot-Butler
GAMES ART
Jamie Durrant
Benjamin Flynn
Rasmus Hoejengaard
Alistair Hope
Richard Kemp
Jonathan Napier
GAME DESIGN
Amrita Bharij
John Beech
Albert Bentall
Ben Furneaux2
Andreas Gschwari
Adam Kramarzewski
Marc McGinley2
Joe Mckernan
James Russell
Christopher Wilson
GAMES PUBLISHING 
Oli Chance
Leo Cubbin
Phil Gaskell
Celia Hodent
GAMES TECHNICAL
Jodie Azhar
Mark Sneddon
MAKE UP & HAIR
Corinne Bossu
Francesca Crowder
Denise Kum
Nora Robertson
Zoe Tahir
MUSIC
Ben Bartlett
Ben Foster
Claire Freeman
Joe Henson
Maurizio Malagnini
Carly Paradis
Dominik Scherrer
Russ Shaw
Mark Thomas
NEWS & CURRENT AFFAIRS
Eamonn Matthews
Jonathan Munro
Cristina Nicolotti Squires
Tim Singleton
Andrew Wilson
OTHER FULL MEMBERS
Tom Avison
Ariana Bocco
Andrew Boswell
Louise Chater
Ruth Clarke
Christopher Frayling
Derek Hayes
Ian Hetherington
James Hogan
Sophia Kyriacou
Pippa Lambert
Tom Mockridge
Reiner Moritz
Christopher Rowlinson
Phil Rymer
Mark Senior
Jodi Shields
Daniel Silver
Rochelle Stevens
Lizzie Wilding
Benji Wilson
Nathan Woods
Sylvia Young
1Correct at time of original publication (November)
2 Member joined after original publication
OTHER PRODUCTION ROLES
David Belshaw
Tara Bhoola
Murray Close
Valentina Coccia
Sam Dwyer
Simone Goodridge
Caroline Hollick
Faiza Hosenie
Ali James
Paul Kennington
Chris Lahr
Donna Mabey
Vicki Matich
Rona McKendrick
Angus More Gordon
Faye Morgan
Matthew Patnick
Lizzie Pritchard
Fernando Yache
PHOTOGRAPHY & LIGHTING
Richard Bradbury
Julian Court
Jason Cuddy
Neil Harvey
Luke Menges
Ula Pontikos
Harry Wiggins
PRESENTING
Huw Edwards
Barney Harwood
PRODUCING
Dominic Buchanan
Sacha Baveystock
Claire Beason
Claire Bennett
Denys Blakeway
Sarah Bradshaw
Pippa Brown
Helen Brunsdon
Mat Chaplin
Josh Cole
Patrick Crowley
R.J. Cutler
Adam Del Deo
Julian Dismore
James Dobrowski
Lucy Dyke
Alexis Guariguata
Carolyn Hepburn
Nick Hirschkorn
Jules Hussey
Al Jean
Ray Khalastchi
Steve Lightfoot
Julie Lockhart
Graeme McAulay
Dominic McCarthy
Philip McCreery
Clodagh O'Donoghue
Julia Ouston
Melissa Parmenter
Jon Petrie
Jemma Rodgers
Natalie Rose
Ian Sharples
Christopher Sheppard
Norman Stone
PRODUCTION COMPANY/STUDIO EXECUTIVES
Toby Allen
Finn Arnesen
Daniel Ayoub
David Bailey
Matt Bailey
Sean Bailey
Will Byles
Belinda Campbell
Alex Darby
Sean Decker
Shannon Delwiche
Iain Dodgeon
Philip Earl
Michelle Feuerlicht
Paul Foster
Glenn Gainor
Timothy Gatland
Jim Gianopulos
David Gilbert
Stephen Gilula
Tom Gorham
Nick Grad
Tim Heaton
Lucinda Hicks
Lisa Holme
Peter Holmes
Samantha Jackson
Miles Jarvis
Richard Johnston
Christopher Keenan
Simon Kilmurry
Clayton Krueger
Peter Kujawski
Michael Lynton
Suzie McIntosh
Patrick Milling-Smith
Clive Moody
Mark Morris
Sean Murphy
Matthew Nagy
Lucienne Pactat
Sunil Patel
Kalpna Patel-Knight
Catherine Payne
Lucy Pilkington
Tracey Robertson
Matt Robins
Denman Rooke
Moira Ross
Mike Rouse
Bill Rudgard
Ian Rumsey
Ted Sarandos
Paul Schlesinger
Sanjay Sharma
Jordan Sheehan
Jeff Shell
Roy Stackhouse
Steven Stopps
Hilary Strong
Michael Sugar
Alice Taylor
Lorna Thomas
Kevin Tsujihara
Charlotte Walls
Sophie Watts
David Zucker
PRODUCTION DESIGN
Richard Bridgland
Emma Davis
Gemma Jackson
Anastacia Masaro
Naomi Moore
Matt Perry
Christopher Ross
SOUND
Nigel Albermaniche
Lee Banyard
Byron Bullock
Paul Cotterell
Richard Davey
Becky Dodd
Kevin Duff
Hugh Edwards
Michael Fentum
Nick Harris
Gilbert Lake
Kristen McGorry
Ben Minto
Jeremy Price
John Rodd
Jeff Seamster
Nigel Squibbs
Michele Woods
VISUAL EFFECTS
Sara Bennett
Kevin Jenkins
Robert Legato
Alice Mitchell
Chris Parks
Erik Winquist
Alex Wuttke
WRITING
Giles Armstrong
Emily Ballou
Clive Bradley
Alex Cary
Julia Gilbert
Patrick Harbinson
Steve Ince
Karey Kirkpatrick
Chris Lunt
Nina Metivier
Phyllis Nagy
Jonathan Nolan
James Wood