Executive Members
Roy Taylor - Vice President, AMD (Chair)
Mr. Roy Taylor has been Corporate Vice President for VR, Alliances and Content at Advanced Micro Devices, Inc. since January 7, 2013. Prior to AMD Roy served as Executive Vice President and General Manager of Display Devices Division at MasterImage 3D, where he was responsible for autostereoscopic (glass-free) 3D business and ecosystem for smartphones, tablets, automotive and avionic industries. Mr. Taylor served as Vice President level roles at NVIDIA, first as a founder of NVIDIA Europe and later internationally after a transfer to NVIDIA headquarters in Santa Clara.
In addition to his position as Chairman of the BAFTA VR Advisory Group Mr. Taylor is also Chair of the VR Society, Director of the Board of Governors for the Advanced Imaging Society and Technical Advisor for Immersive Technology to Dodge Chapman Film School.
---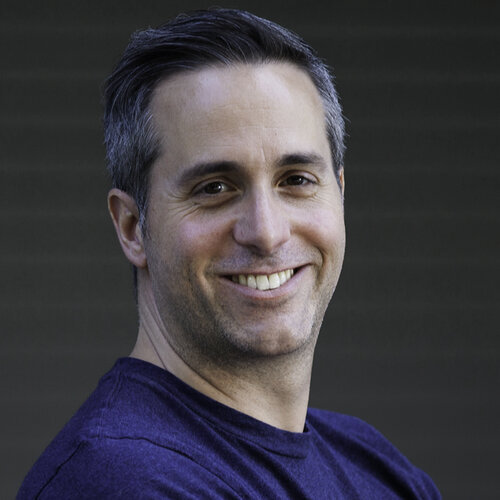 Dan Ayoub - Studio Head, Microsoft

An 18-year veteran of the games industry, Dan has worked on entertainment titles at Ubisoft, Electronic Arts and Disney prior to joining Microsoft.

Dan is currently the Studio Head of Strategy Games Development for 343 Industries, managing the growing portfolio of Strategy titles for Halo as it expands to new genres and platforms. 
---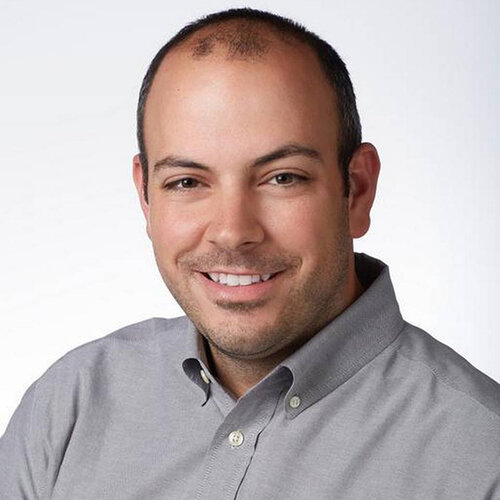 Frank Azor - Alienware co-founder; Vice President and General Manager of XPS and Alienware, Dell
Frank Azor oversees Dell's premium consumer business units under the brands of Alienware and XPS. He joined Alienware in 1998 and held many executive roles before creating the Alienware Product Group in 2003, which led to the company's successful acquisition and integration into Dell. Frank assumed the role of worldwide general manager for the Alienware business unit and has helped grow it to the worldwide PC gaming leader.  In 2014, Frank's role was expanded to include global responsibility for Dell's XPS business unit, one of the company's most innovative and award-winning brands. Frank instituted a new product and business strategy that led to the successful introduction of the highly acclaimed XPS 13 notebook which has won more than 300 awards and has been deemed the best notebook on the market from numerous outlets including Forbes, Wall Street Journal and CNET. As of January 2017, Frank holds 16 patents granted under his name and has been named a milestone inventor by Dell.
Frank sits on the advisory board for Miami Dade College's MAGIC program and serves as a volunteer judge for the FIRST robotics south Florida regional competition.  He lives in Palmetto Bay, FL near Alienware's headquarters with his wife, two sons and a pet dachshund.  
---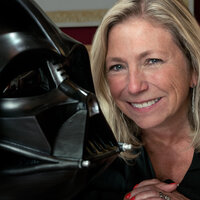 Vicki Dobbs Beck - Executive in Charge, ILMXLAB
Vicki Dobbs Beck has more than twenty-eight years of broad-based management experience in the entertainment industry.  She drives top-level strategic vision and translates that into successful, sustainable strategies that foster creative growth, innovation, and excellence. She strives to be holistic in her approach and a catalyst for transformation in this increasingly dynamic environment.
Currently, Vicki is the Executive in Charge of ILMxLAB, a new division launched in June, 2015, whose mission is to create, develop and release premium, story-based Immersive Entertainment experiences for the home, theater and public venues. ILMxLAB wants to make it possible for people to 'Step into our Stories.' The division combines the storytelling and innovation talents of Lucasfilm, ILM, and Skywalker Sound and builds on a foundation of pioneering R&D in real-time computer graphics and virtual production.
Vicki received her MBA from Stanford University's Graduate School of Business where she also completed her undergraduate studies, earning a BA with distinction in International Relations.
---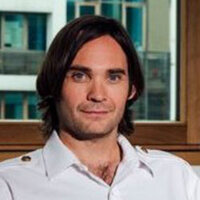 Joel Breton - Vice President VR Content, HTC
Joel is Vice President of Global VR Content for HTC Vive. He and his team are actively working with content creators around the world to develop a rich content portfolio across all categories of VR including games, education, film, video, music, shopping and entertainment. Joel has produced more than twenty platinum-selling videogames in his career.  
After beginning his career at Sega of America, his first role as a game producer was for GT interactive, where he produced Doom, Duke Nukem, Unreal and the Unreal game engine version 1.0.  He then moved to Bethesda Softworks, where he launched Sea Dogs, Burnout, and Pirates of the Caribbean. Joel then spent 4 years at MTV Networks, where he served as Director of Content and engaged with content developers to develop blockbuster online, mobile and console games. Joel believes that people need to have ample fun in their lives, and he has focused his career on creating fun and entertainment for millions of people to enjoy. 
---
Bradley Crooks - Head of Digital Entertainment, BBC Worldwide
Has worked on multiple projects across a span of genres and topics including the BBC's Rome's Invisible City VR project. 
---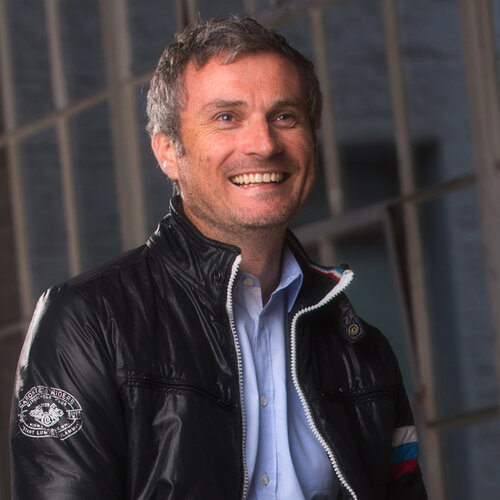 Clive Downie - Chief Marketing Officer, Unity 
Responsible for global strategies and tactics in customer marketing, product marketing and ecommerce. Prior to Unity, Clive served as COO for Zynga where he successfully transitioned the company's revenue and audience to mobile.
He was Chief Executive Officer of DeNA West, the company's American and European division. In that role, he oversaw the company's mobile social game platform Mobage West and managed DeNA's western third-party business and first-party game studios in San Francisco, Vancouver and Chile. Prior to that, he was Vice President of Studios, managing DeNA's internal studios in North America and Europe, and the Vice President of Marketing and Revenue at ngmoco, Inc., a mobile game company acquired by DeNA in October 2010.
Before joining ngmoco, Clive spent more than 15 years at Electronic Arts where he served as Vice President of Marketing, managing some of the world's most successful game franchises including FIFA Soccer, Need for Speed, Medal of Honor and Command & Conquer. Additionally, he held management positions at Mattel, Inc., where he led international marketing and licensing for Hot Wheels Motorsports.
---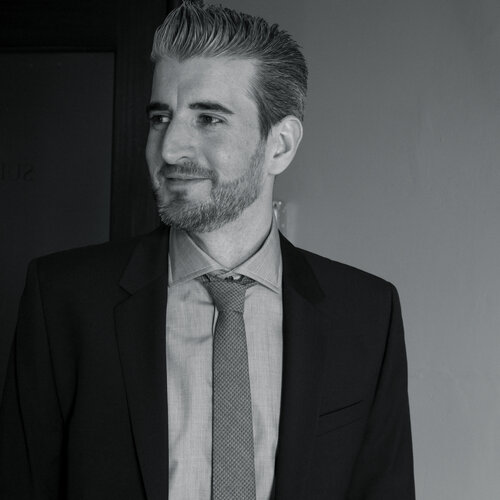 Chris Edwards - CEO, The Third Floor
As Founder and CEO of The Third Floor Visualization Studio, Chris Edwards has helped bring the benefits of creative previs, technical planning and virtual production to many notable motion pictures, commercials, theme park attractions, game cinematics and virtual reality projects.  From Avatar to Gravity to Game of Thrones and including international blockbusters from Marvel, The Third Floor regularly contributes to innovative productions around the world, while continuing its dedication to producing next-generation media content.  In the expanding space of VR, The Third Floor has built the experiential Martian VR Experience for Fox Innovation Labs and Ridley Scott, There VR for Robert Stromberg, an original narrative experience and Thunderbirds VR for ITV.  
---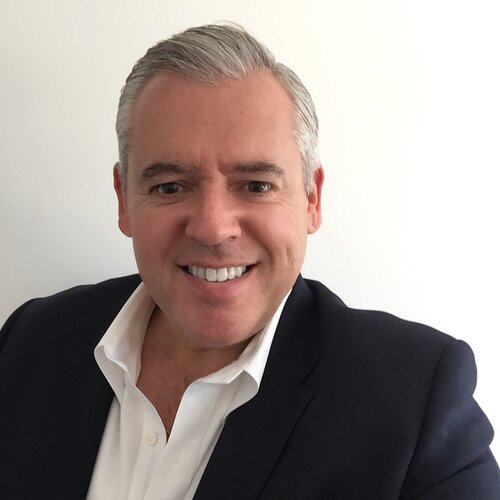 Garry Edwards - Director Digital Distribution, Warner Bros.
Games industry veteran specializing in emerging technology and platforms, including early work with some of the VR pioneers  in the early 1990s. Warner Bros is releasing a Batman VR title for Playstation VR in Oct '16.
---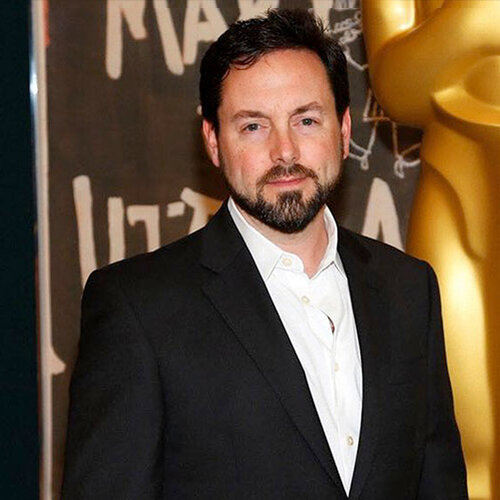 Dan Gregoire - CEO, Halon; President / Director, MatterVR
Dan is co-founder and Director at MatterVR, the VR content studio that developed FIRST, the Smithsonian-curated virtual experience of the Wright Brothers' first flight on Rift and Vive. Along with partner Steve Holtzman, a producer on Fox's Neil DeGrasse Tyson television series Cosmos, Dan is creating stories for the next 100 years. Prior to MatterVR, Dan founded HALON and served as Previsulisation Supervisor/Director for George Lucas, Steven Spielberg, Michael Mann, Andrew Stanton, Marc Forster and JJ Abrams on movies including Star Wars Episode II and III, War of the Worlds, Indiana Jones 4, Star Trek Into Darkness and World War Z and has directed game trailers for award winning franchises EVOLVE, XCom and Tom Clancy's The Division. Recently, MatterVR shot Vanuatu Dreams, a 360 video experience for Morgan Neville's A Fighting Chance documentary for Samsung and available on MilkVR.
---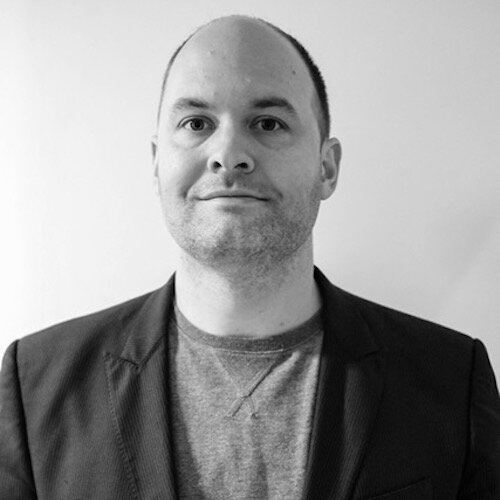 Matt Jeffery - Head of Digital, Rebellion
Responsible for VR development at Rebellion. Part of the award-winning team who developed Battlezone, a Playstation VR launch title.
---
Simon Jones - Director, Unreal Engine Enterprise
Tech lead for Unreal Engine, the world's most popular software for running VR.
---
James Knight - Virtual Production Director, AMD
James Knight is a Virtual Production Director working for AMD, based in Los Angeles, CA. In addition to being Performance Capture Supervisor on Columbia Pictures' The Amazing Spiderman, Knight spent four years managing the motion capture for James Cameron's Avatar. Additionally he has done performance capture and virtual production for films including I Am Legend, 2012, Hulk and Prince Caspian, and various video games including Batman Arkham City, Scene It, Star Wars: The Old Republic, and Gotham Racing. He is a member of the Visual Effects Society (VES), on the Board of Directors at the British Academy's Los Angeles chapter (BAFTA LA), and a member of the Scientific and Technical Achievement Committee at The Academy (AMPAS).
---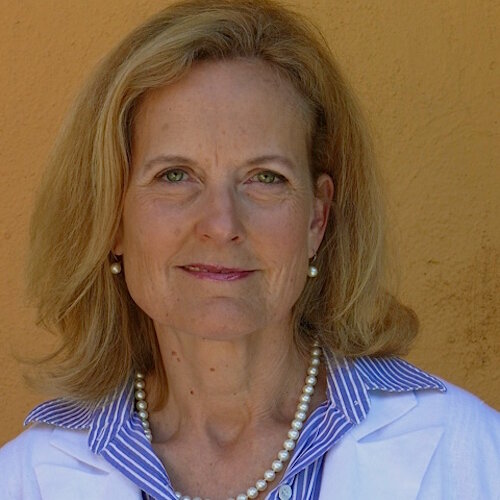 Deborah Kolar - Managing Partner, Kean & Kolar
Deborah is responsible for working directly with a number of actors that want to engage with the Advisory Group.
---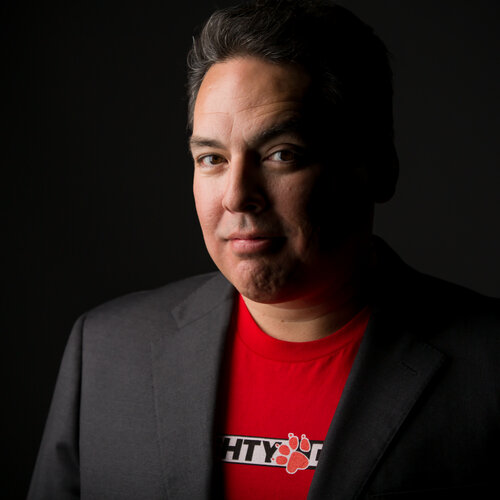 Shawn Layden - President, Sony Interactive Entertainment America & Chairman, SIE Worldwide Studios
Shawn Layden is Chairman of Worldwide Studios for Sony Interactive Entertainment and President of Sony Interactive Entertainment America. He oversees all first-party software development and leads the PlayStation business in the United States, Canada and Latin America. Layden has more than 25 years of experience in the gaming, consumer electronics and digital entertainment industries, including over 20 years at Sony Interactive Entertainment—formerly Sony Computer Entertainment—where he has held a variety of senior positions.
Previously, Layden was Executive Vice President and Chief Operating Officer of Sony Network Entertainment International, responsible for global marketing, sales and network retail operations for the PlayStation Network. He also spent eight years directing international software development at Sony's London Studio.
Layden joined Sony Corporation's corporate communications department in 1987 in Tokyo, Japan, and worked for several years as the communications assistant for Sony founder and Chairman, Akio Morita.
He graduated from the University of Notre Dame.
---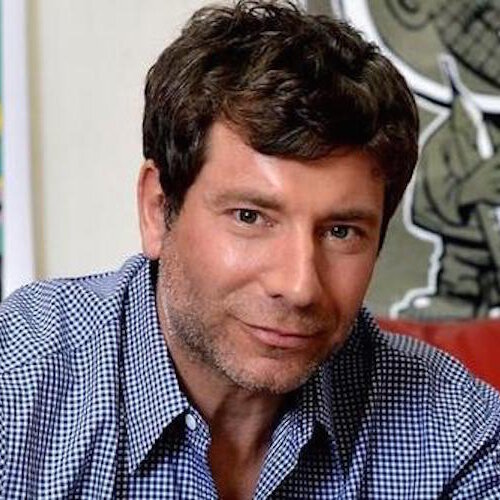 Getty Images
Peter Levin - President, Lionsgate
Responsible for expanding Lionsgate's content into video games and other interactive ventures, including incubation of new properties, investment in existing games and digital media vehicles as well as extending Lionsgate's portfolio of brands and franchises into the gaming and virtual reality space. Mr. Levin is also part of the executive team managing Lionsgate's OTT ventures.
Mr. Levin has shepherded the Company's investments in Telltale Games, Next Games, Mobcrush and 5th Journey and engineered numerous strategic partnerships with Oculus, WEVR, Starbreeze Studios, Kabam, HTC, Valve, Side-Kick VR, Kiwi and IGT.  During the past 18 months, Lionsgate has launched or begun developing Hunger Games, Expendables and John Wick video games, an Orange is the New Black social casino game and two Now You See Me mobile games. Mr. Levin has also spearheaded the Company's acquisition of iconic video game properties including Borderlands and Candy Crush to be adapted into feature films and television shows.
Before joining Lionsgate, Mr. Levin served as CEO and Co-Founder of Nerdist Industries, a multiplatform creator of digital content including a premium content YouTube channel, a news division, a sizable social media footprint and a network of podcasts.  Prior to that, he was an executive advisor to Japanese media juggernaut Yoshimoto Kogyo, MAG Interactive, digital comic and graphic novel platform comiXology and Rovio Entertainment. Mr. Levin has also been associated with some of the most valuable game franchises in the world including Angry Birds.
---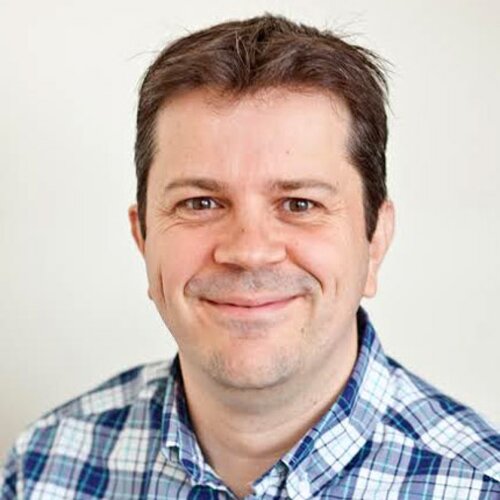 Patrick O'Luanaigh - CEO, nDreams

Patrick O'Luanaigh is the founder and CEO of nDreams Ltd, a fast-growing independent games developer and publisher focused on virtual reality (VR) games and experiences.
O'Luanaigh has over 19 years' experience within the gaming industry, having previously held senior positions at Codemasters including Head of External Development and Acquisitions, signing and producing titles such as the Music/MTV series and Operation Flashpoint. From 2000 to 2006, Patrick was Creative Director at Eidos/SCi, where he was responsible for game design, gameplay and overall quality on all titles, including Tomb Raider: Legend, Hitman: Blood Money, Just Cause and Conflict: Desert Storm.

Patrick founded nDreams in late 2006, and has grown the company from a one-man team to one of the world's leading VR specialists with over 45 full-time studio staff.

Patrick is proud to have been a games member of BAFTA for many years. He writes and produces music in his spare time.
---
Kim Pallister - Director for VR, Intel
---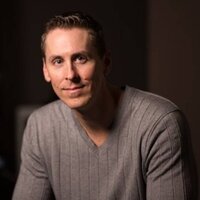 Jason Paul - General Manager of Virtual Reality, NVIDIA
Jason heads virtual reality at NVIDIA, guiding the development of new VR technologies and experiences including VRWorks, Ansel, Iray VR, and VR Funhouse. 
Jason joined NVIDIA in 2003 as product manager for the company's flagship GeForce GPUs.  In 2013, he founded the SHIELD business and launched NVIDIA's first SHIELD product.  Jason holds a MBA from Stanford and a BA from UCLA.
---
Nonny de la Penna - CEO, Emblematic
Considered the 'Mother of VR' because of her early pioneering work in the field. Award winning producer for many projects.
---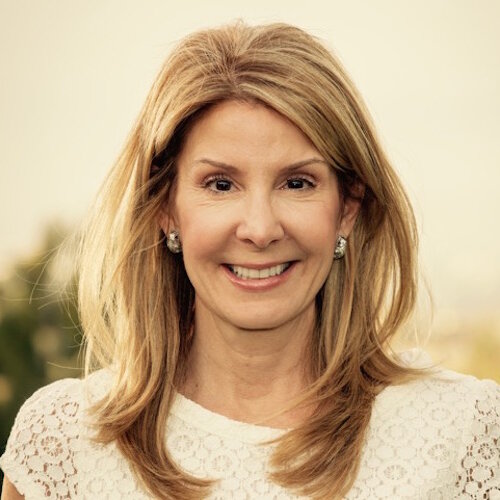 Robin Prybil - Sr. VFX Executive Business Development/Producer, Weta
Produced major VR for Weta including Thief and The BFG.  An expert in VFX and VR direction.
---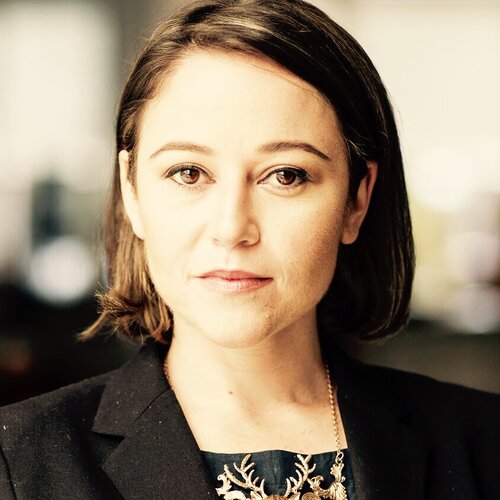 Yelena Rachitsky - Creative Producer, Oculus
Yelena Rachitsky is a Creative Producer at Oculus, pushing forward the efforts on creative outreach initiatives as well as sourcing and producing for the Experiences  category on the Oculus platform. Prior to Oculus, she was the Creative Producer of the annual Future of StoryTelling (FoST) summit which brings together top executives, marketers, creatives, and technologists with the vision and influence to change how people communicate and tell stories in the digital age.

Rachitsky is a consultant for the Sundance Film Festival's New Frontier program, and helped to curate the exhibition and conversations around the future of the moving image at the festival. She also spent four years in the documentary division at Participant Media, working on films like Food Inc and Waiting for Superman.
---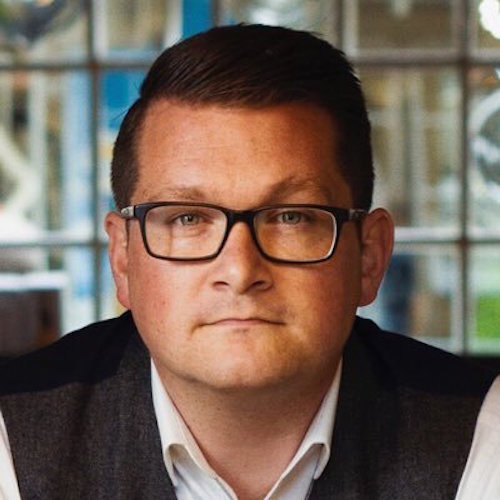 Solomon Rogers - CEO, Rewind Studios
Founder & CEO of REWIND, the VR content studio behind award winning work such as BBC's HOME: A VR Spacewalk, Björks NotGet VR, Red Bull Air Race VR and the acclaimed launch title Project Falcon for the FOVE eye-tracking VR headset. 
Co-founder of the non for profit VRTogether.org creating VR for Good. Founder and organiser of the UK's most popular VR meetup VRLO.co.
VR advisor and board member to globally recognised conferences Autodesk University, FMX.de, Develop:VR, MipCOM and MipTV. 
Awarded by Lord Marlon in 2015 the first "VR Technology & Innovation" award from UK Government Trade & Investment. 
Nominated for UI Design in 2014 and 360 Video 2015 at the International VR Proto awards in LA... and in 2016 presented with the British Interactive Media Association #100 Award. 
University Hertfordshire Lecturer for 15 years in Digital Animation, VFX & Emerging Technology, writing 4 Degrees, 2 Masters and supervising PHD's. 
VR evangelist and prominent international speaker.
---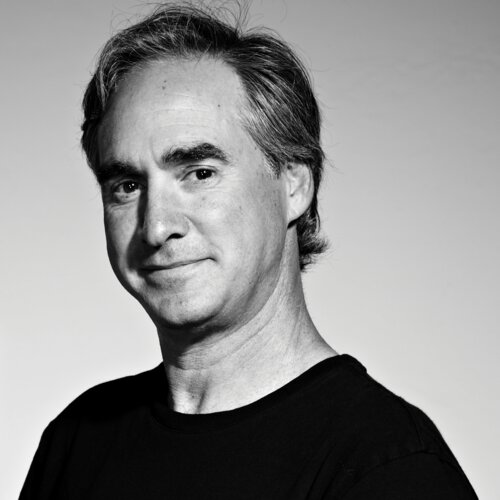 Ted Schilowitz - Futurist, Fox
Ted is a well known speaker and advocate for VR. He is responsible for all VR at Fox including The Martian and upcoming 2017 titles.
---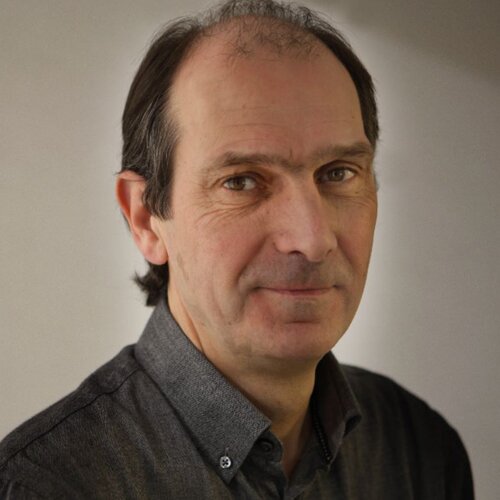 David Sproxton - Founder, Aardman
Produced 360 / VR experiences Special Delivery for Google Spotlight and We Wait for the BBC.
---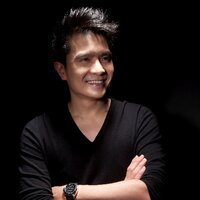 Min-Liang Tan - Co-Founder & CEO of Razer 
Min-Liang Tan is the co-founder, CEO and creative director of Razer.
His leadership has resulted in the growth of Razer from a startup to a multinational market leader that was honored on Fortune Magazine's "Unicorn List" in 2015 (private companies valued at US$1 billion or more).
Tan was named one of "The 25 Most Creative People in Tech" by Business Insider in 2015. Juniper Research distinguished him as a "Top 10 Most Influential Leaders in Tech" while Tech in Asia ranked him No. 1 of the 30 top Southeast Asia tech founders. In 2016, he was named one of the "Straits Times Asians of the Year".
Tan graduated from the National University of Singapore Law School and was a lawyer before he founded Razer with Robert Krakoff in 2005. 
---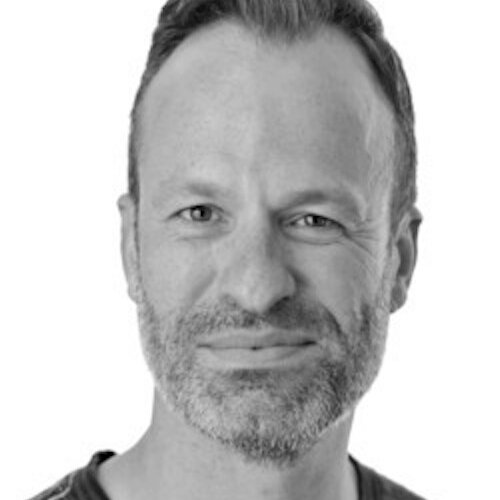 Jon Wadelton - Chief Technology Officer, The Foundry
The Foundry is a leading developer of creative software technologies for visual effects and 3D content used in the design, visualisation and entertainment industries. Jon has been instrumental in leading the engineering and product development of the the company's flagship product, NUKE, since he joined in 2007. As CTO, Jon's remit includes all IP at The Foundry, including technology for virtual and augmented reality, as well as 360 video.
Jon has over 20 years experience in software leadership roles within the media production and telecom industries and holds a bachelor's degree from La Trobe University.
---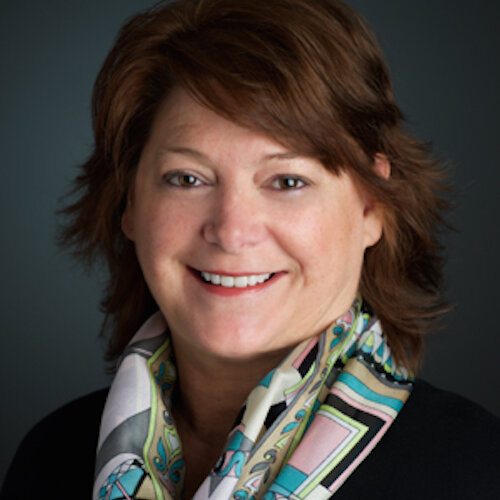 Kathy Vrabeck - Senior Client Partner, Digital, Korn Ferry
Kathy Vrabeck is a Senior Client Partner in the Los Angeles office of Korn Ferry. She is a member of the Firm's Global Digital Practice, working closely with consumer and technology clients. Ms. Vrabeck brings to Korn Ferry over two decades of experience with leading interactive entertainment and consumer package goods companies. During her industry career, she held leadership roles at major game and film makers including Activision, Electronic Arts, and Legendary Pictures, and has led digital entertainment efforts in the fastest growing segments of the market: mobile, online, social networking, e-commerce, and ad sales. She has been named to The Hollywood Reporter's 100 Most Powerful Women in Entertainment list and profiled by Business Week as one of "25 Up and Coming Media Executives."
Her early career included marketing, sales, and finance positions with ConAgra, The Pillsbury Company, Quaker Oats, and Eli Lilly & Company. Prior to her current position, Ms. Vrabeck served at another leading executive search firm, where she partnered with domestic and global clients in the Consumer Digital, Media & Entertainment, and Technology sectors Ms. Vrabeck graduated with Phi Beta Kappa honors from DePauw University with a bachelor's degree in French and economics and received her MBA from Indiana University. She currently serves on the DePauw University Board of Trustees and the GameStop (GME) Board of Directors.