20 March 2019

Each year, BAFTA receives a small number of London Marathon places thanks to our membership of the Charities Forum, the group of charities benefitting from the patronage of TRH The Duke or Duchess of Cambridge or Prince Harry.
Raising funds for BAFTA Kids has been a pleasure and a delight; screening programs for children and families struggling with illness, through to educating and inspiring children from backgrounds where film feels an impossible career pursuit, couldn't be more motivating or fulfilling. I moved to London in my early 20's from Australia, with no family here, and knowing no one in the business. If I can do it, I would like to think anyone can! I'm thrilled to help spread that word. - Lucas Webb, 2019 Runner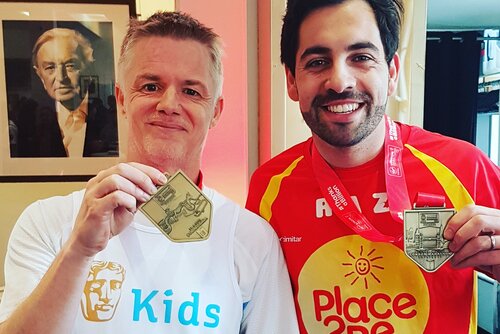 BAFTA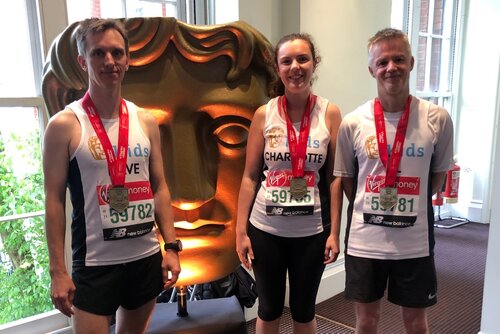 BAFTA
In 2019 our runners were Al Sirkett, Christian West, Charlotte Westlake, David Storr and Lucas Webb. Between them they have managed to raise over £17,000 for BAFTA Kids activities and we are incredibly grateful to all of them, and everyone who has supported and donated to them. As a thank you, we were thrilled to host a post-marathon reception event on the day at BAFTA 195 Piccadilly for our BAFTA runners, as well as those running for other charities of the Charities Forum, where runnres could eat, drink, receive a complimentary sports massage - courtesy of the RFU Injured Players' Foundation - and share their marathon experiences with other runners.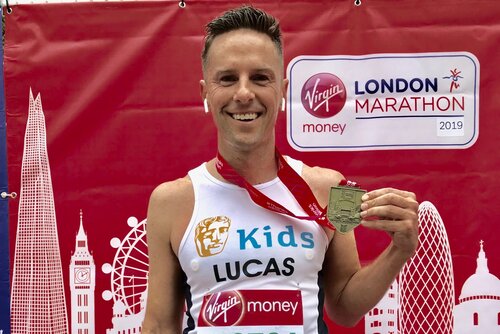 BAFTA
I've been working in film sound for over 20 years and a BAFTA member for 6 years and I feel the Children's Hospice screenings BAFTA put on are something very special, helping the children and their families create some exciting and enjoyable memories in what is a difficult time. - Al Sirkett, 2019 Runner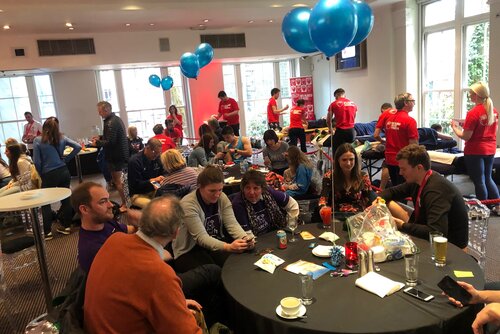 BAFTA
BAFTA Kids is a great charity- as someone who was always discouraged from taking arts subjects and then went onto study Fine Art, I think anything which encourages education in the arts is important. - Charlotte Westlake, 2019 Runner
What were they running for?
BAFTA Kids spans a range of activities aimed at 7-12 year olds, including:
Our Red Carpet Experience at the Children's Awards, which offers children aged 7-14 the chance to engage in a fun filled day of activities, with interactive masterclasses and competitions, learning how their favourite television programmes are made, and finishing off with a visit to the real red carpet at the annual Children's Awards, where the children can welcome the guests and meet their favourite celebrities. 
The Big Schools Day at Alexandra Palace, where 1000 Year 5, 6 and 7 school children can experience a magical day of fun and learning, including special masterclasses, music, stunts, live discussions and competitions to explore the various creative roles within children's media.
A series of special children's hospice screenings throughout the UK for children with life-limiting conditions and their families, offering them the opportunity to spend quality time together, away from the stresses placed on them as a result of their child's illness, in a safe space where they can feel comfortable, without any concern that their presence might disrupt other cinema goers.
BAFTA hopes it can give children and their families very special experiences and treasured memories that they otherwise might not have been able to access. We are grateful to anyone who donated to any of our runners and enormously grateful to the runners themselves.
For more information, please contact:
Thessa Madden, Fundraising Officer
T: 020 7292 5825
E: [email protected]