ACADEMY CIRCLE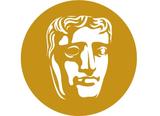 In order to help us continue and improve upon our work, BAFTA has set up the Academy Circle. This small group of influential supporters make a significant donation each year to support BAFTA's charitable activity. In return the group is invited to a series of intimate evenings throughout the year, allowing them to be inspired, educated and entertained by the extraordinary experience and insight of BAFTA members and other famous industry professionals, from actors to directors to cinematographers. View photos of previous Academy Circle Guests>
Each event is designed to give guests a behind the scenes insight into the world of BAFTA, well beyond its famous awards. By sharing our vision, we hope you will learn more about the inspiring work we do and develop a rewarding and lasting relationship with BAFTA. Read more about Academy Circle supported initiatives>
Academy Circle members receive the following as a gesture of thanks for their generous support:
invitations for you and a guest to attend four Academy Circle masterclasses throughout the year;
access to our private members' bar and restaurant at BAFTA, 195 Piccadilly;
occasional invitations (subject to availability) to other industry events;
the opportunity to purchase tickets to some of our highest profile events;
an Academy Circle membership card;
acknowledgement as a supporter in BAFTA's Review of the Year.
Academy Circle events give a small number of individuals a greater insight into BAFTA's exceptional and important charitable activities and the opportunity to develop an exclusive and worthwhile connection with the British screen industries.
A legacy gift will not only provide a solid foundation that will allow BAFTA to continue and grow, but will help fund a variety of heritage and learning and events projects that will make a direct and lasting contribution to our future.
Our ambitions are limitless but our resources are not. If BAFTA and what it represents are important to you, please consider helping us by including BAFTA in your will. Your generosity will help provide a lasting gift that ensures we continue to recognise the highest achievements in films, TV and games shown each year in order to motivate and inspire those who make them, and to educate and develop the taste of those who watch them.
You can include BAFTA in your will by directing your gift to The British Academy of Film and Television Arts, registered charity number 216726. Making a will to include BAFTA need not be complicated or expensive. If you would like more detailed information on how you can do this, you should seek your own professional advice. You may also find the guide produced by the Law Society helpful. It can be found at the following web address:
https://www.lawsociety.org.uk/for-the-public/common-legal-issues/making-a-will/
We also understand that you may have further questions or requests and we would be delighted to meet you at BAFTA, 195 Piccadilly. However, any advice given is not constituted as legal advice and, when making your will, you should do so in consultation with your independent professional adviser.
Legacy Giving (57.8 KB)
If you have decided to include BAFTA in your will, it would help us greatly if you could let us know. Any information will be treated in the strictest confidence, and it is entirely up to you whether you wish to provide any details about your gift.
---
GIFT AID
If you will be making regular donations to BAFTA please complete a Gift Aid form. Gift Aid means that for every £1 you donate, BAFTA can claim an additional 25p from HM Revenue and Customs.
BAFTA Gift Aid declaration form
---
For more information about any of the above and other ways to support BAFTA, please contact:
Lucy Plaskett Head of Fundraising
T: 020 7292 5854
E: [email protected]