BAFTA's Film Gala is a magical evening dedicated to raising funds to support our belief that everyone with talent, regardless of background, deserves the chance to shine.
Taking place at the iconic Savoy Hotel on Friday 8 February and hosted by Claudia Winkleman - with help from our BAFTA Young Presenters - our fourth Film Gala raised £400,000 for our BAFTA Kids Roadshows and Scholarships initiatives. We are incredibly grateful to everyone who attended and everyone who assisted in putting on our largest fundraising event yet.
Guests enjoyed dinner and performances followed by a charity auction, with special guests including Eddie Redmayne, Andy Serkis, Sir Patrick Stewart, Joanna Lumely, Tom Hiddlestone and Jeremy Irons.
View the Film Gala 2019 Gallery here>
Find out more about our initiatives to support talent >
Contact:
Thessa Madden, Fundraising Officer
T: 020 7734 0022
E: [email protected]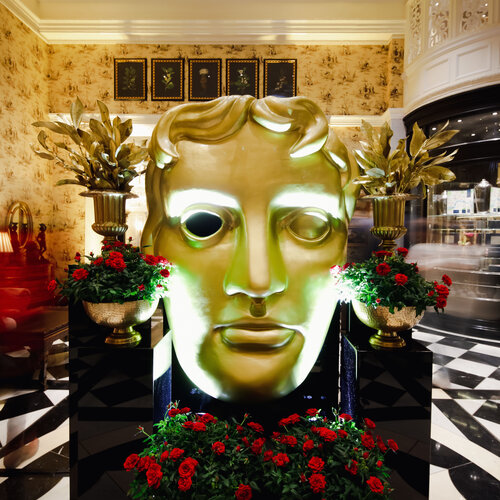 BAFTA/Thomas Alexander
---
"Today, more than ever, young people and career starters need to be nurtured and supported to achieve their potential and succeed. As a leading charity in its field, BAFTA is perfectly placed to make a difference." BAFTA's President HRH the Duke of Cambridge
---
Film Gala 2019 Thanks
Supported by
---
Supported by: Eddie Redmayne & Emma Watson
Film Gala Committee:
Dame Pippa Harris DBE
Kelly Barel di Sant'Albano
The Duchess of Beaufort
Juliana Birch
Roger Charteris
Christopher Figg
Jack Freud
Evelina Girling
Jane Gottschalk
Kate Groes
David Higgins
Jason Isaacs
Nina Jahan
Heather Kerzner
Jeannie Kountouris
Ken LaGrande
Julie LaGrande
Denise Manning
Paige Nelson
David Parfitt
Dallas Smith
Ewan Venters
Amelia Winter
Film Gala After Party Committee:
James Caplan
Sophie Daniel
Max Dundas
Tallulah Fairfax
Kitty Harris
Judah Jordan
Ainsley Kerr
Luana Landolt
Antonia McLeavy
Harriet Murdoch
Hannah O'Leary
Tom Price
Matthieu Simo
Tallulah Vaughan
Molly Whitehall
---
With thanks in 2019
BAFTA and the Gala Committee would like to take this opportunity to express its thanks to the following organisations and individuals who helped make the Film Gala 2019 possible.
Acqua Panna
Alfie Boe
Amanda Wakeley
Aphrodite Hills Resort
The Artist Partnership
Aspinal of London
Atelier Swarovski
Audi
Avrone Made in Italy
Belmond Cadogan Hotel
Braydon Bent
Caroline Reynolds
Champagne Tattainger
Chantal Rickards
Chris Jammer
Claudia Winkleman
Daniel McGovern
Darius Sinai
David Heyman
David Higgins
Dav Patel
Doughlicious
Eddie Redmayne
EON Productions
Esther Yoo
Freuds
Gaggenau
Gareth Neame 
Georgi Taroni
Grace Carter
Great Hire
Heyday Films
Hirsh London
Ian Johnson
Jack Whitehall
Jax Coco
Kathryn Sarent
Kelly Barel di Sant'Albano
Kelly Hoppen Interiors
Kelly Yeomans
Lancôme
Le Grand Bellevue Gstaad
Liaigre
The London Cabaret Club
Lux
Melissa Hemsley
Natalie Rushdie
Neal Street Productions
The Ned
Nespresso
Nick Martineau
Nicole and Xavier Rolet
Paul Edmonds London
Perfect Moment
Preye Cooks
Royal Court Theatre
Samm Henshaw
S.Pellegrino
Sapling
The Savoy
Sid Gentle Films
Simon Russell Beale CBE
Sonia Petroff Couture Jewellery
Sony Records
Star.One
Strawberries and Creem
Tianna Moore
Tom Hiddlestone
United Agents
Universal Pictures
Villa Maria
Warner Bros.
The West Hollywood Edition
West London Film Studios
Wildabout Flowers
Wise Productions
Working Title Films
Zafar Rushdie
Head of Fundraising
Lucy Plaskett
Fundraising Officer 
Thessa Madden
Event Producers
Rebecca Elcome, Sophie Blakham, Kerry Wooding - Coveted Events
Talent Bookers
Claire Stratton & Jill Morgan
Fundraising Intern
Fern Harffey
Design
Brand Nu, Tom O'Boyle Creative
Print
Taylor Bloxham
---
In February 2017 we welcomed guests including Colin and Livia Firth, Tom Ford, Samantha Barks, Helen George and Greg James to BAFTA 195 to raise money to support emerging talent.
View the gallery > Read the event brochure >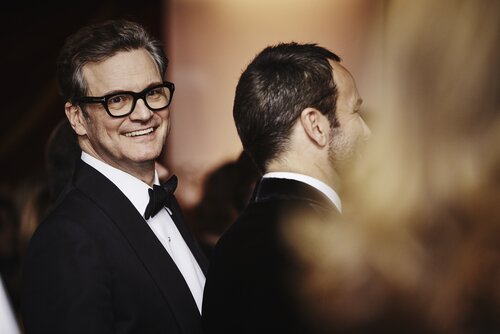 BAFTA/Hannah Taylor
In February 2016 we welcomed guests including Henry Cavill, Natalie Dormer, Sam Claflin and Colin Firth to BAFTA 195 to raise money to support emerging talent.
View the gallery > Read the event brochure >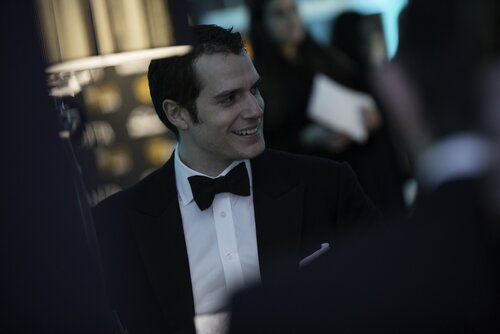 BAFTA/Jonathan Birch
Our inaugural Film Gala in February 2015 raised more than £250,000 and was attended by guests including Tom Hiddleston, Olivia Colman and Emilia Fox.
View the gallery > Read the event brochure >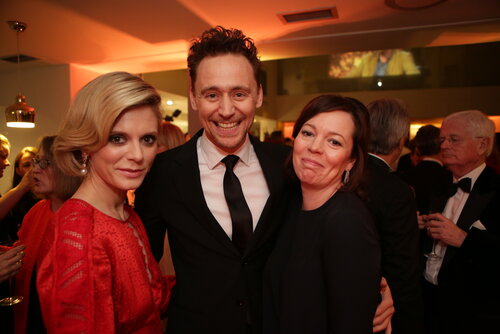 BAFTA/Jonathan Birch
---
For more information, please contact:
Thessa Madden, Fundraising Officer
T: 020 7734 0022
E: [email protected]